After two years of lockdowns, mask mandates, vaccine mandates, social distancing, country closures, forcing people out of work and general destruction of civilization, the press now says everybody is going to get COVID multiple times and they knew it all along.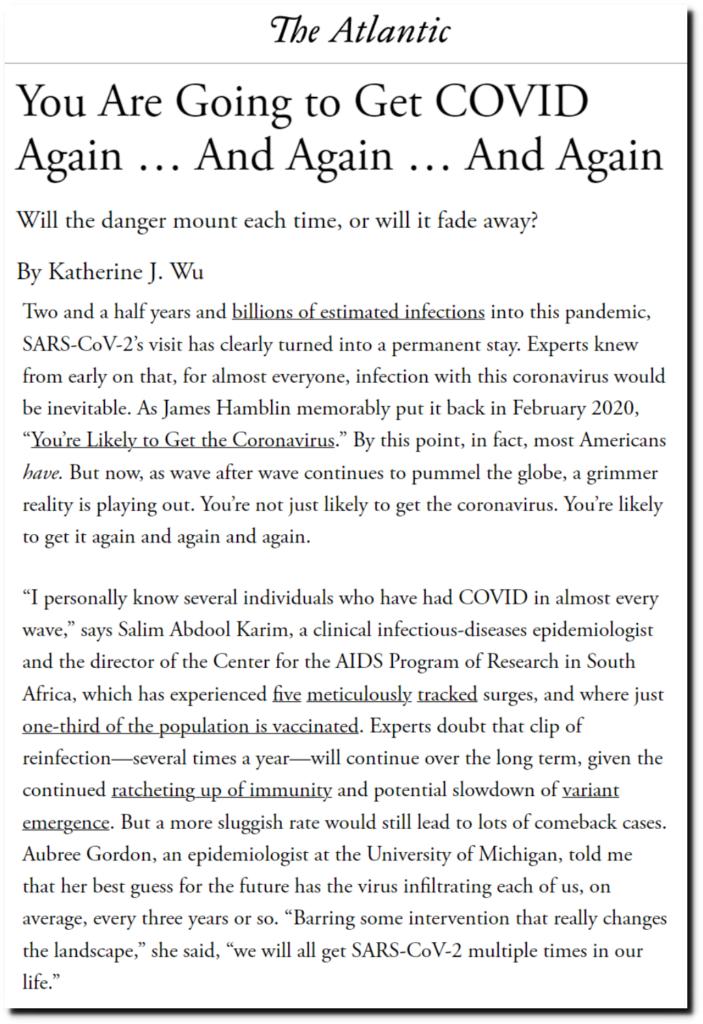 You Are Going to Get COVID Again … And Again … And Again – The Atlantic
In other words, nothing government did was of any value and the Infection Fatality Rate is actually very low. I was censored from YouTube and Twitter numerous times over the past two years for saying the same thing.
Two years ago Jacinda announced she had eliminated COVID, and last month she announced that she had contracted it.
How did New Zealand become Covid-19 free? – BBC News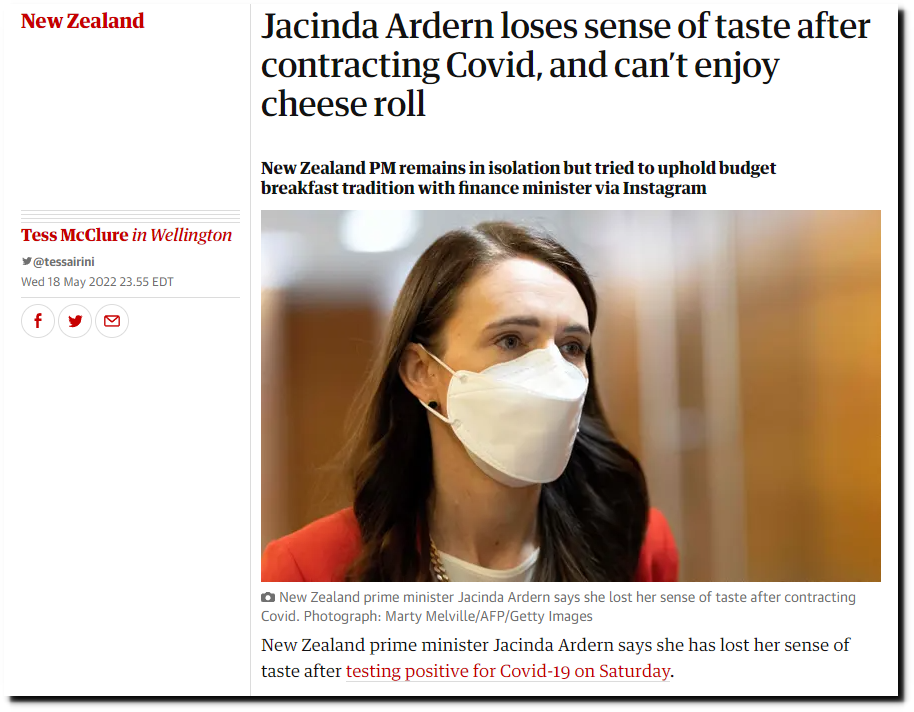 Jacinda Ardern loses sense of taste after contracting Covid, and can't enjoy cheese roll | New Zealand | The Guardian