"The AMS is deeply concerned by the United States' inadequate response to climate change and the dangers it poses to the nation and all life. . This inadequacy is illustrated most recently–but by no means only–through the Supreme Court decision West Virginia v. EPA

Climate change is a highly solvable problem"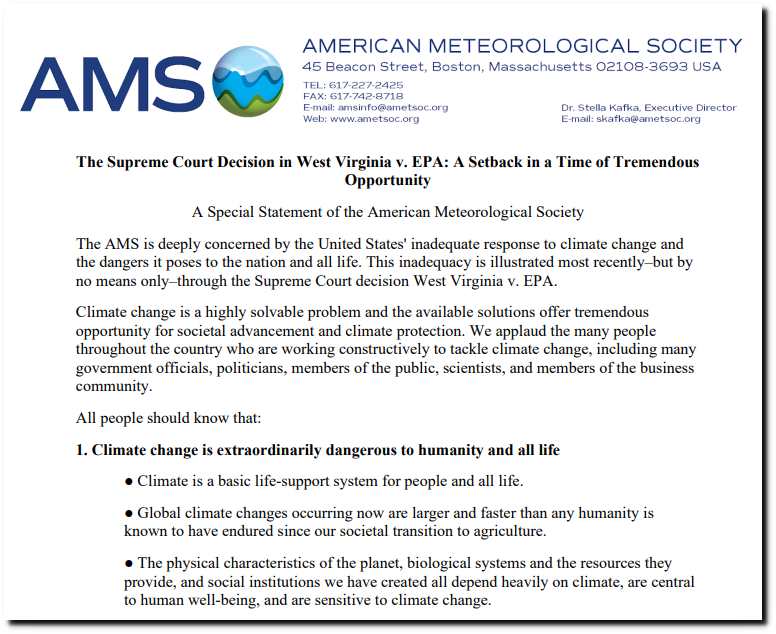 The death rate from natural disasters including "all geophysical, meteorological and climate events including earthquakes, volcanic activity, landslides, drought,
wildfires, storms, and flooding" is down 95% over the past century.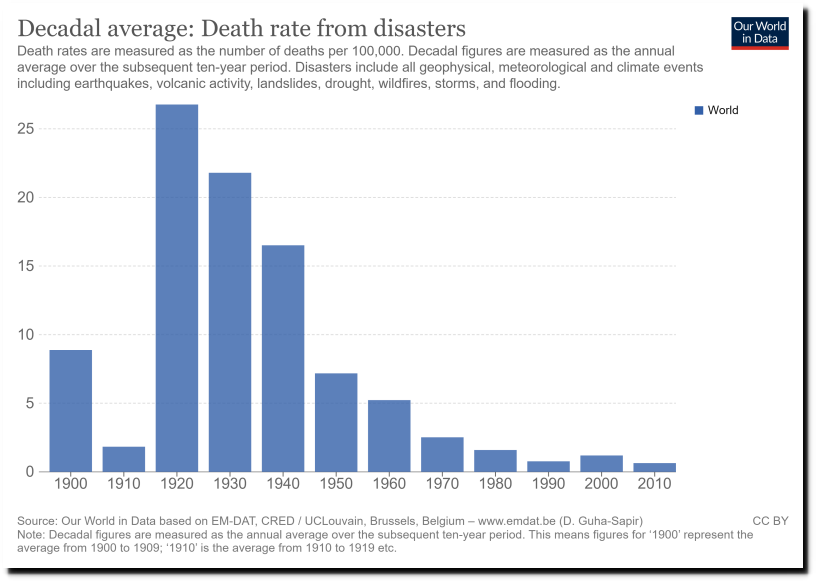 Natural Disasters Data Explorer – Our World in Data
Life expectancy has doubled
In 2013, Barack Obama said "Ninety-seven percent of scientists agree: #climate change is real, man-made and dangerous."
The American Meteorological Society did a survey of their professional members later that year, and found that only 52% believed global warming was mostly man-made, and they weren't even asked if it was dangerous.
Meteorologists' Views About Global Warming: A Survey of American Meteorological Society Professional Members in: Bulletin of the American Meteorological Society Volume 95 Issue 7 (2014)