The Greenland melt season is over, with the surface mass balance above average for the fourth times in the last six years.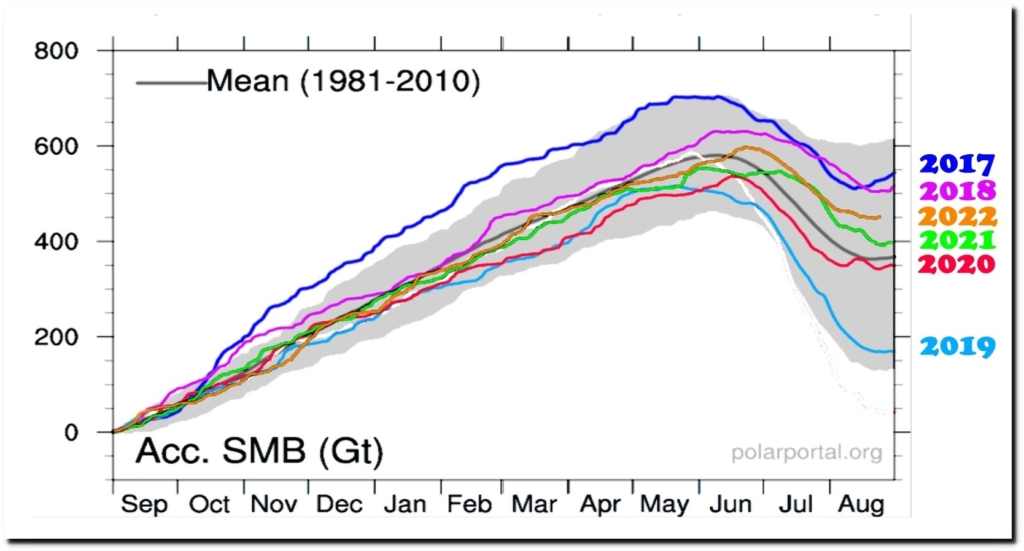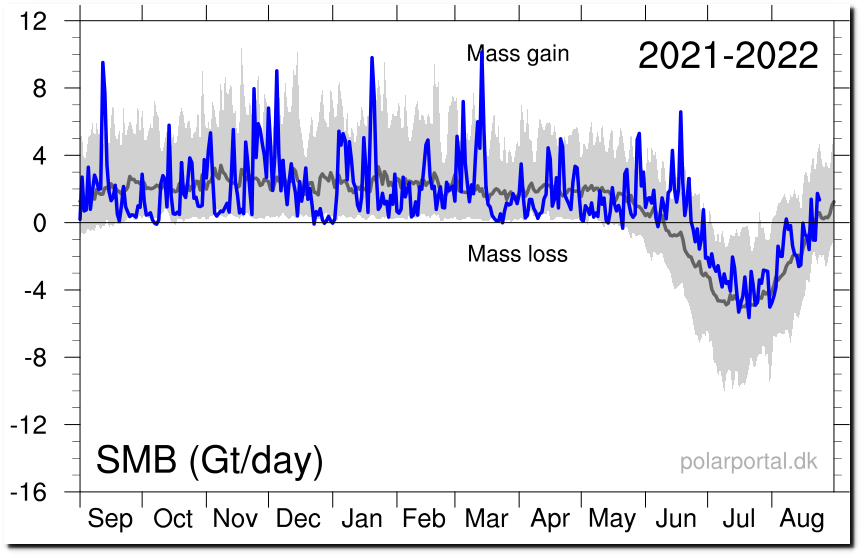 The lower elevations of the ice sheet gained a lot of mass – which is where "climate scientists" claim the ice is melting.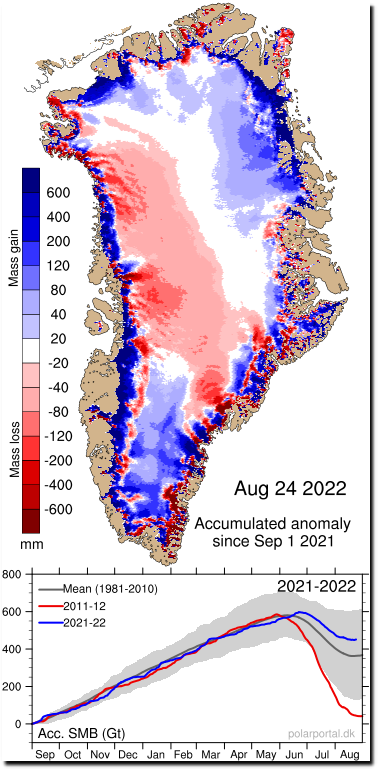 Surface Conditions: Polar Portal
It is all fake news all the time from the press.