Liz Cheney lives in Virginia, and during the rare times she comes to Wyoming she spends her time in the only blue county with her Hollywood friends.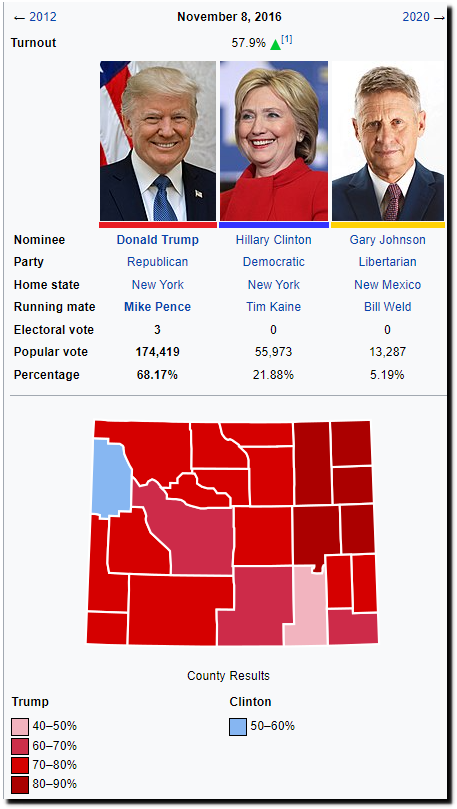 2016 United States presidential election in Wyoming – Wikipedia
Sky News in Australia is very impressed by her.
Don't go away mad Liz, just go away.