"The export-oriented German economy is suffering particularly from the high energy prices. Industry representatives fear that numerous companies will migrate. Politicians must take countermeasures – otherwise Germany would move "unchecked towards a dangerous turning point".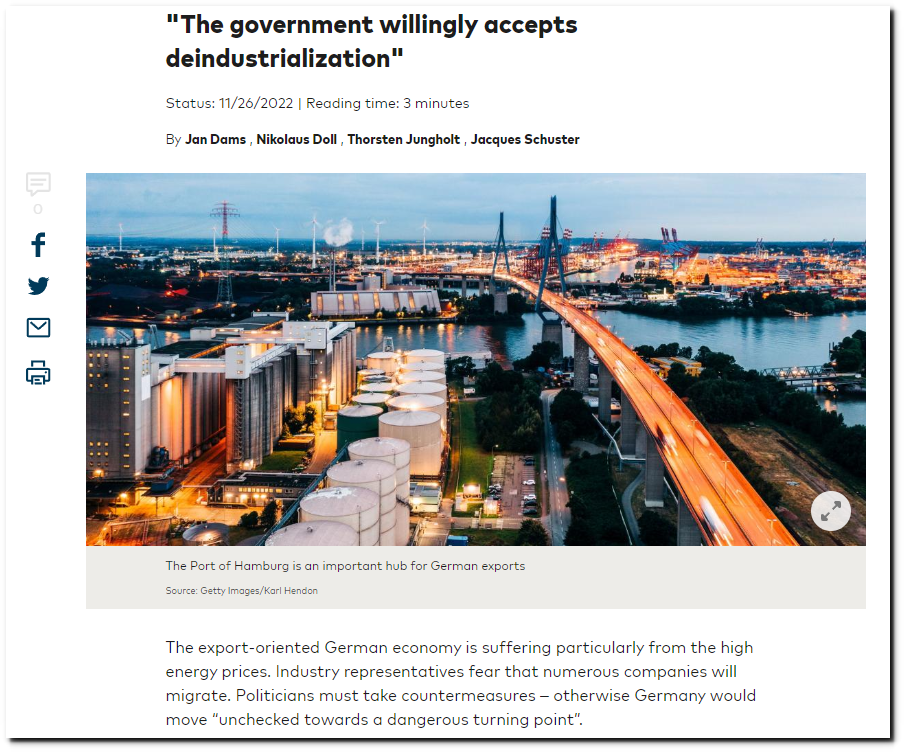 Unternehmen in Energiekrise: "Kann der K. o. für den Standort Deutschland sein" – WELT
This comes one year after the German government announced the end of fossil fuels.
26th United Nations Climate Change Conference: End of the fossil fuel era | Press release | BMUV
China is ramping up their coal usage as "rich nations" shut coal down.