Wyoming was one of the least injected and least restricted states during the plandemic.  New Mexico was at the other end of the spectrum.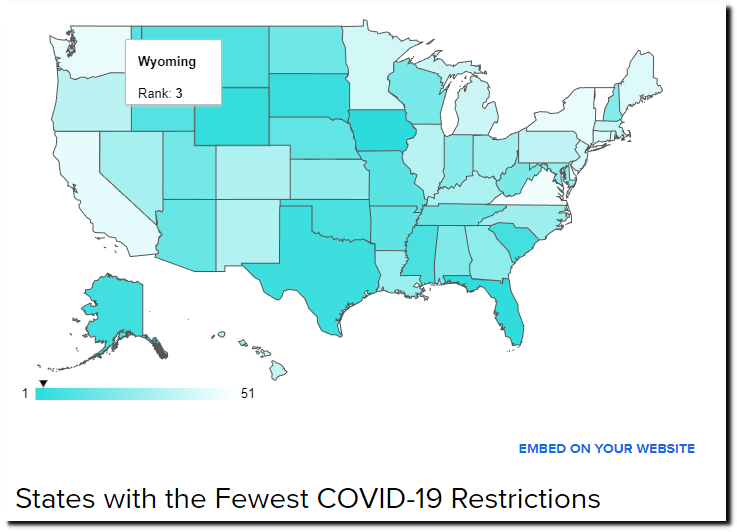 States with the Fewest Coronavirus Restrictions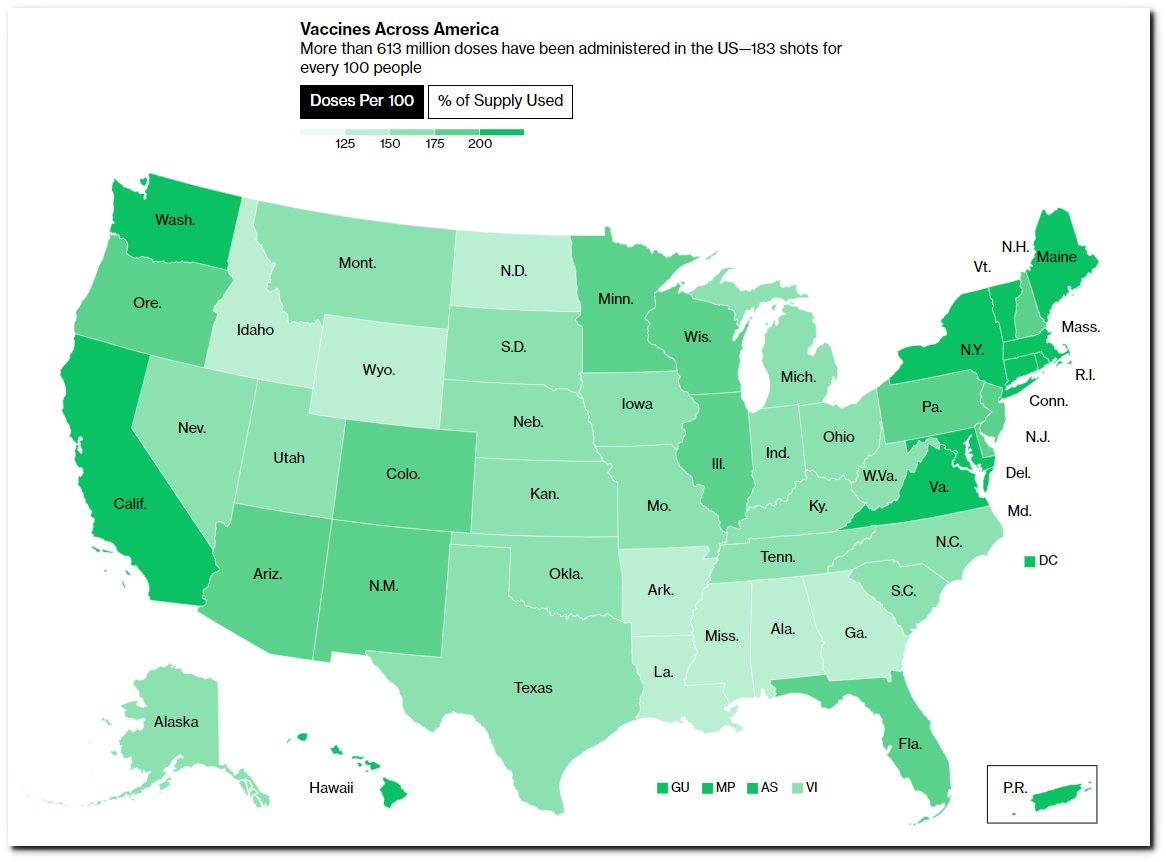 More Than 12.7 Billion Shots Given: Covid-19 Vaccine Tracker
As far as cases go, the two states had nearly identical curves. But in terms of deaths per million, Wyoming did much better.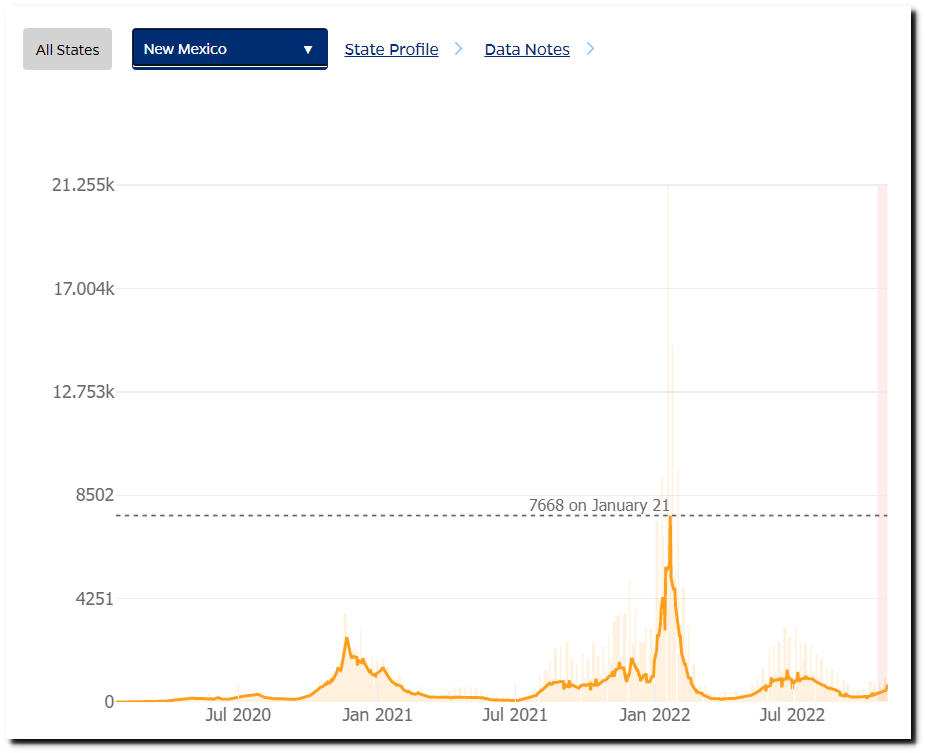 Have we flattened the curve in New Mexico? – Johns Hopkins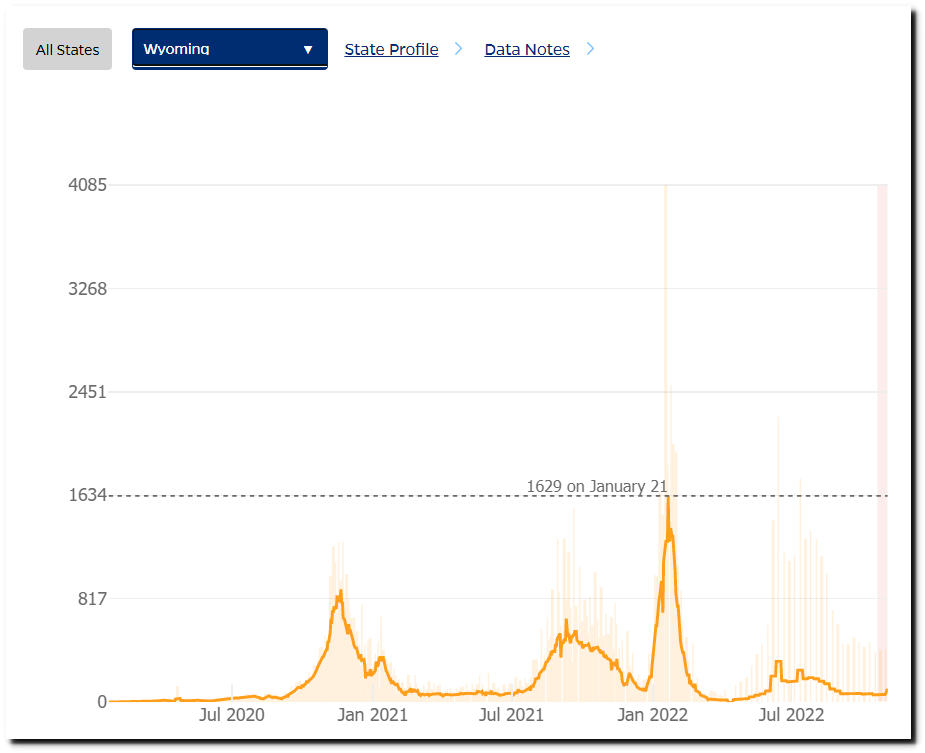 Have we flattened the curve in Wyoming? – Johns Hopkins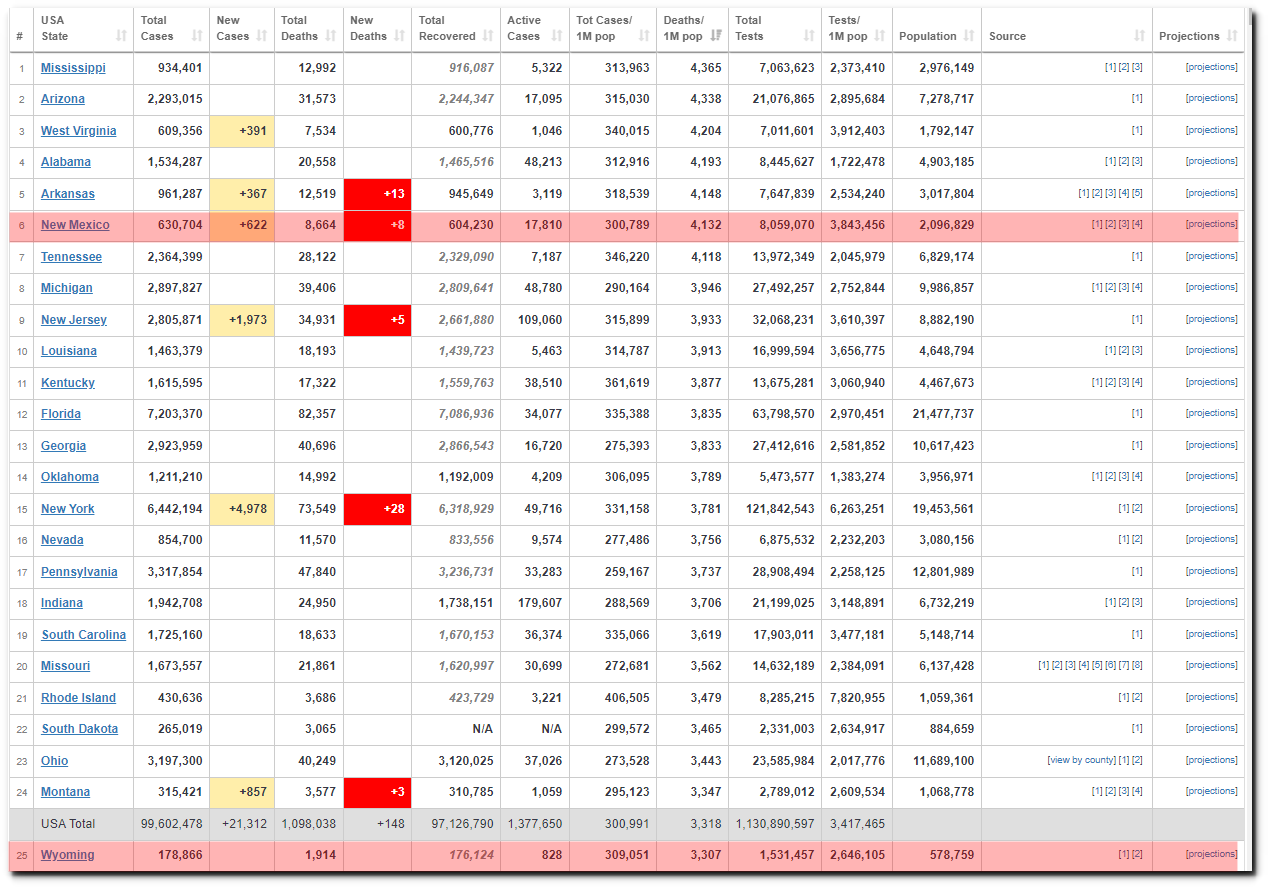 United States COVID – Coronavirus Statistics – Worldometer
Never mind reality though.  Last year the the press claimed Wyoming had the highest COVID-19 death rate in the country, in an effort to scare people into getting injected.