"Greenland's Glaciers Might Be Melting 100 Times As Fast As Previously Thought

A computer model has been created by researchers at the Oden Institute for Computational Engineering and Sciences at The University of Texas at Austin that determines the rate at which Greenland's glacier fronts are melting."
Greenland's Glaciers Might Be Melting 100 Times As Fast As Previously Thought – UT News
Greenland's largest glacier is growing for the first time since at least 1850.
Jakobshavn Glacier Grows for Third Straight Year – Climate Change: Vital Signs of the Planet
"Observations of the Alpine glaciers during a series of years have supplied proof that these great ice streams have long been in prove of recession. Similar evidence with regard to the Greenland glaciers has not been collected over & wile area, though Dr, M. C. Engell, of Copenhagen, who visited the Jakobshavn glacier last summer, has made a collection of facts which seems to show conclusively that the glaciers of Greenland are also receding.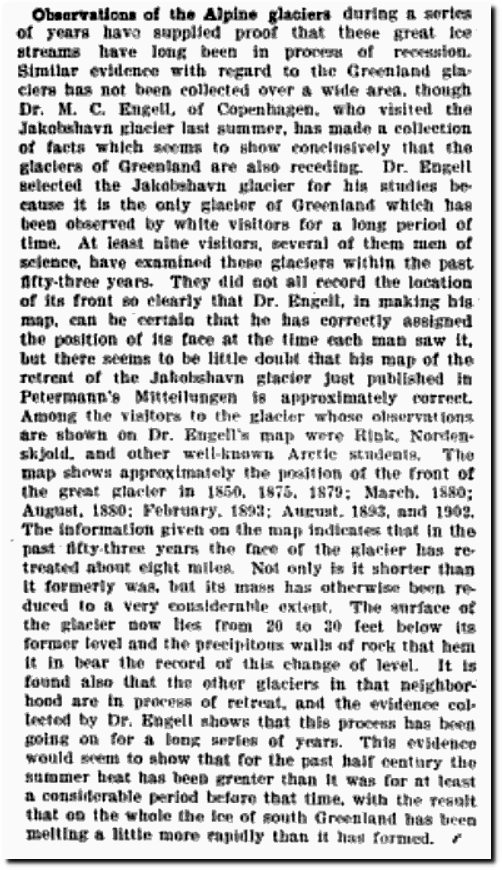 Scientific American: Supplement – Google Books

Geological Survey of Denmark and Greenland Bulletin 14, 14-25