It has been almost 23 years since The Independent announced the end of snow.
"Global warming, the heating of the atmosphere by increased amounts of industrial gases, is now accepted as a reality by the international community. "

"Children just aren't going to know what snow is,"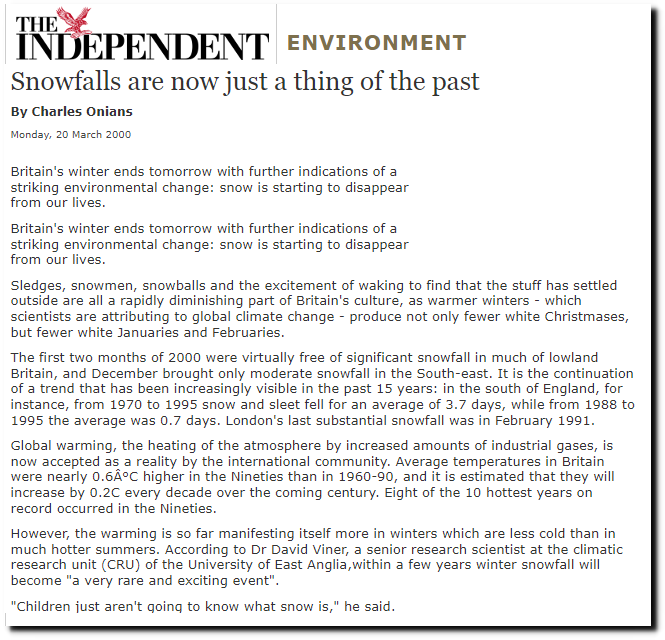 Snowfalls are now just a thing of the past – Environment – The Independent
The snow and cold are still there, but many people can no longer afford to heat their homes because of bad energy policy motivated by the climate scam.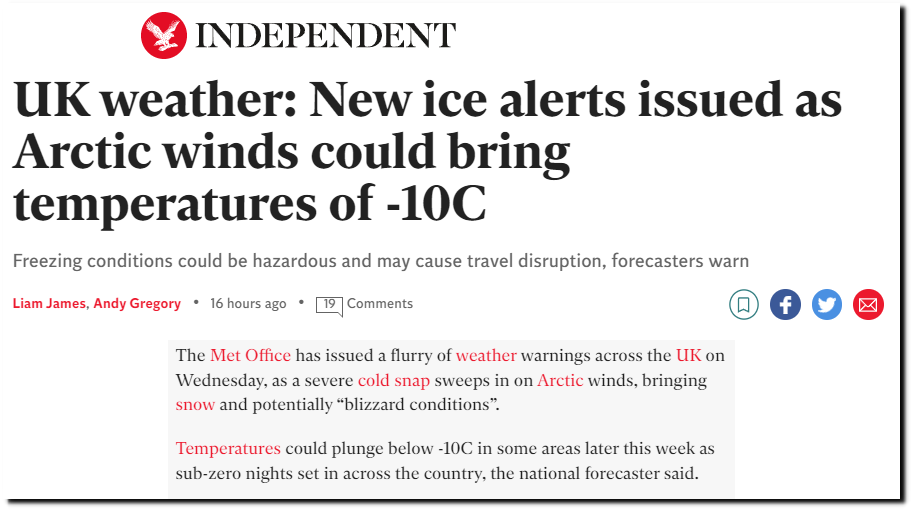 UK weather forecast: Cold snap with temperatures of -10C forecast and snow to last 'at least seven days' | The Independent