In order to push his fake and illegal Paris Climate Treaty through, Barack Obama needed fake data – lots of it.  One of the key components of this was his National Climate Assessment.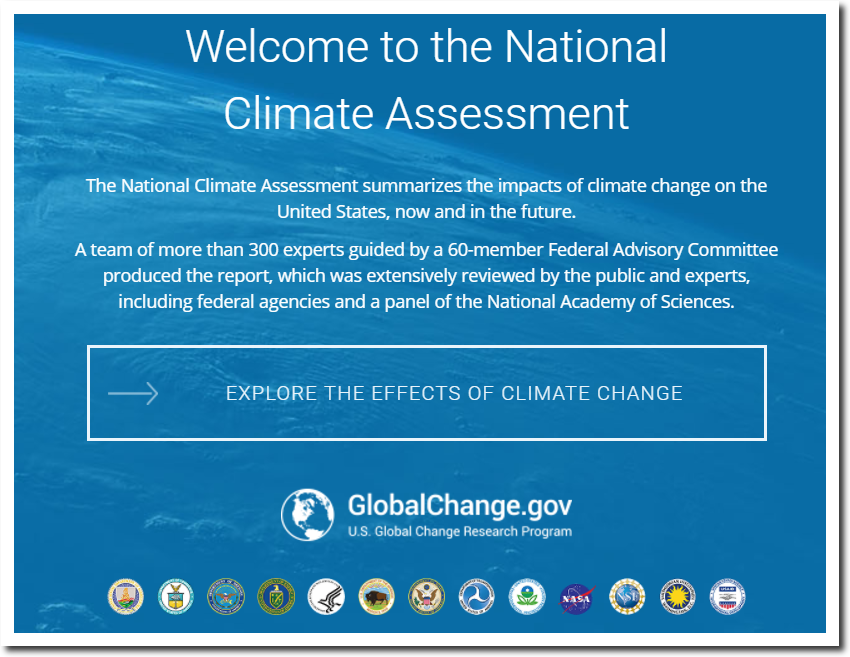 Home | National Climate Assessment
This document was full of fraud, and in this post I look at one section which states that heavy downpours are increasing in the US since 1958.

Looking at the USHCN data, the claim is absolutely correct. Since 1958, heavy precipitation events have increased in the US.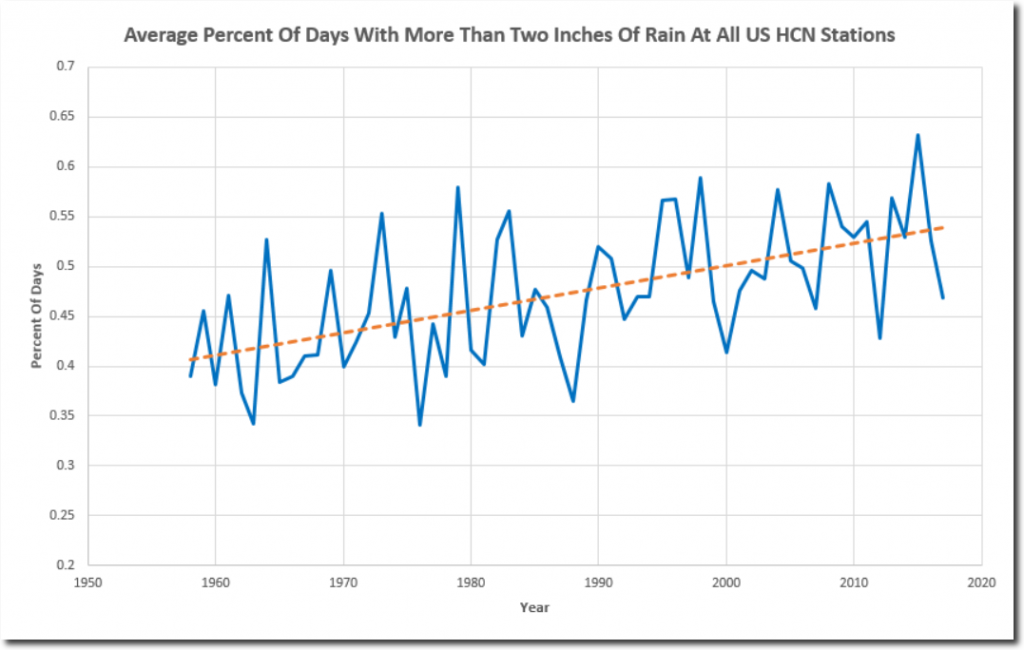 The 1958 start date seems odd though. How did they pick that date?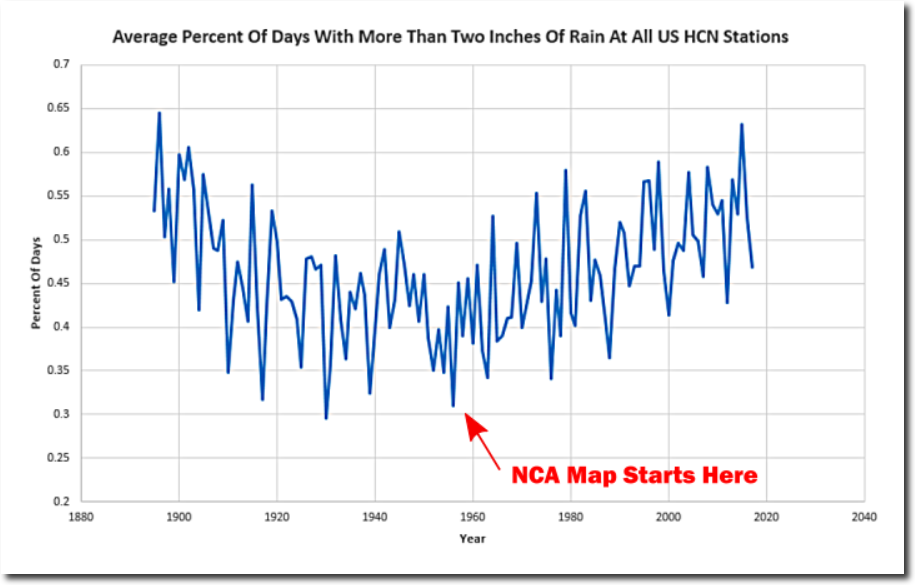 That's an easy one. They picked the minimum since 1895, and began their graph at the minimum.  If they plotted the entire USHCN series back to 1895, they would have shown that there has been no net change in the frequency of heavy precipitation events going back to the 19th century.
What they are doing is straight up fraud. Their intent is to convince readers that CO2 is driving an increase in heavy precipitation events, when in fact the data shows that there is no correlation. This is how Obama and the Democrats operate – 100% deception and fake news all the time.