One hundred "climate scientists" announced yesterday that Arctic sea ice is melting twice as fast as expected, and has passed the point of no return. They say it will all be gone soon.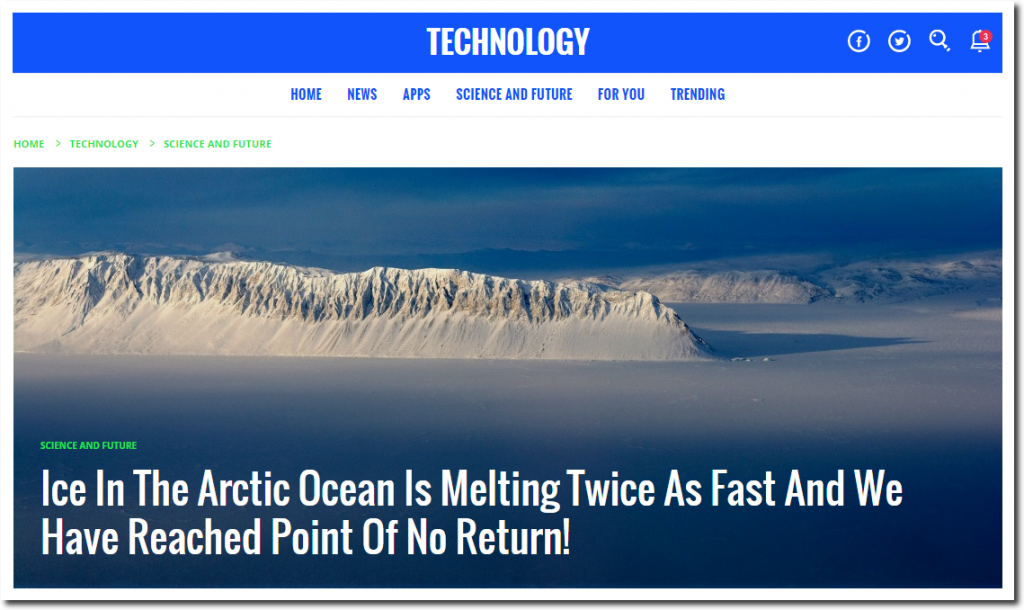 Ice In The Arctic Ocean Is Melting Twice As Fast And We Have Reached Point Of No Return! – Indiatimes.com
This claim is wildly fraudulent. In fact, Arctic sea ice is melting very slowly, is in the normal range, and extent is well above last year and 2006.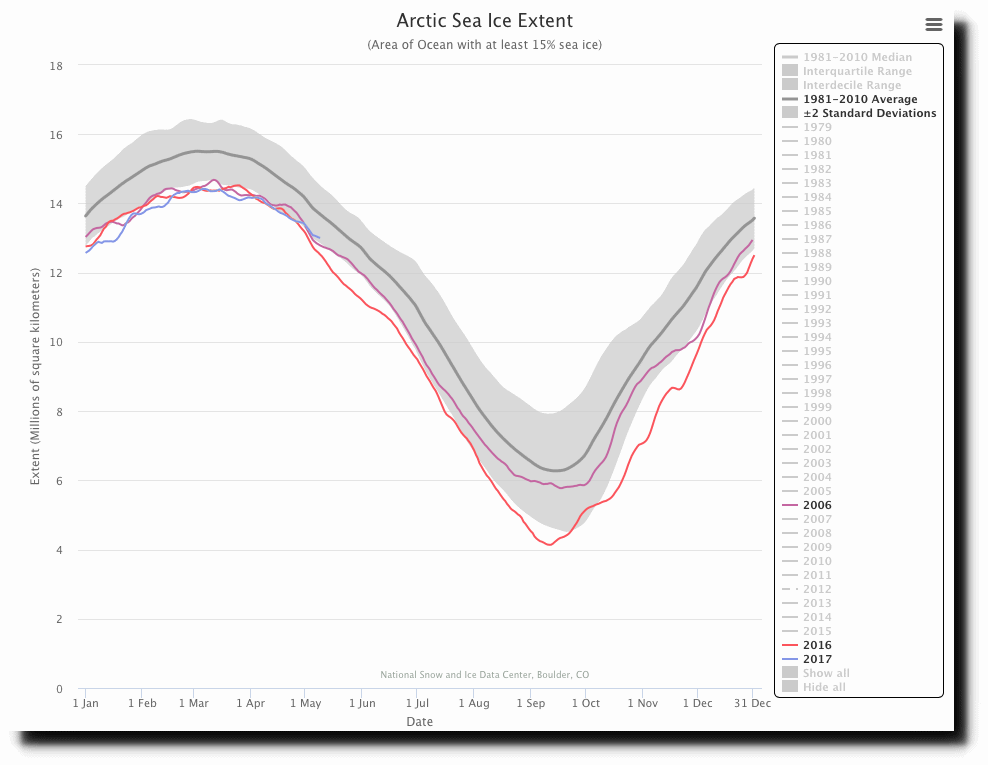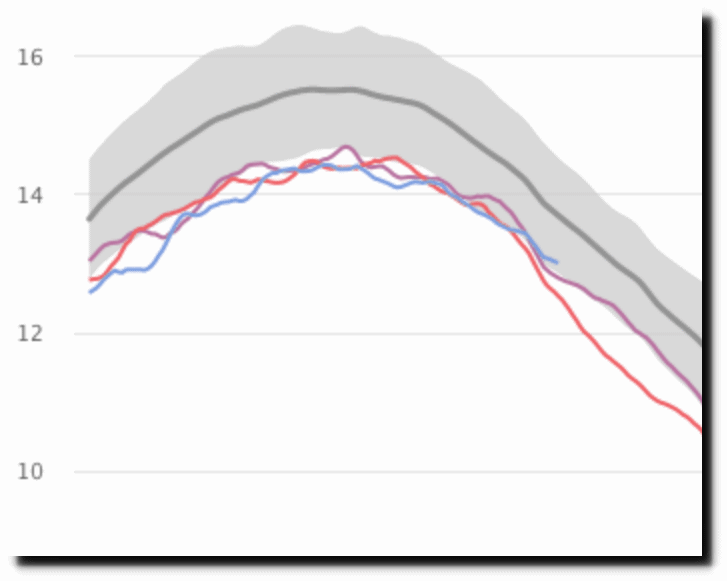 Charctic Interactive Sea Ice Graph | Arctic Sea Ice News and Analysis
Ten years ago, scientists said the exact same thing, and said the ice would be gone by 2012.
12 Dec 2007, Page 25 – Arizona Republic
Arctic sea ice is doing the exact opposite of what scientists claim. Climate scientists repeat the identical lies year after year, decade after decade. These people are being paid to lie to the public. It is a criminal venture, not a science.