Two years ago, Michael Mann and Katherine Hayhoe predicted longer summers, shorter springs and heat for Colorado. They said Denver was among the top seven cities at risk from global warming.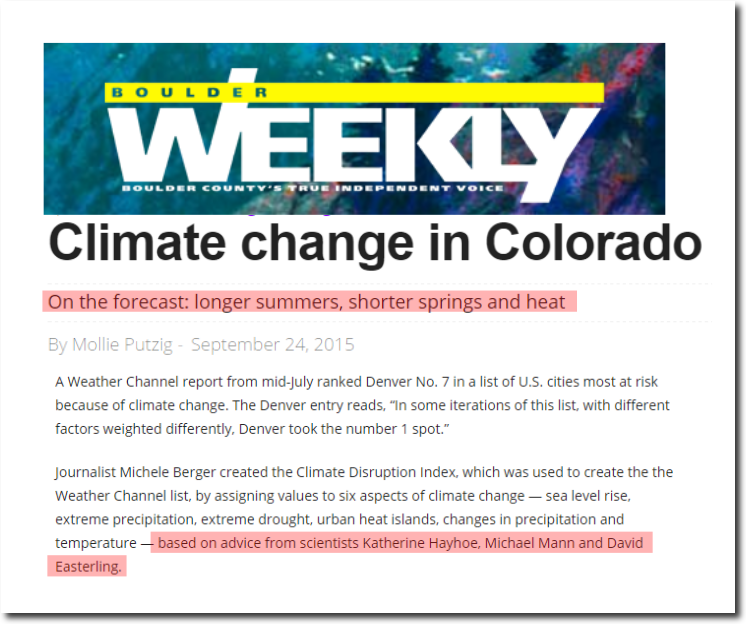 Climate change in Colorado – Boulder Weekly
How is that working out?  Three weeks ago, the People's Climate March in Denver was canceled because of a monster snowstorm.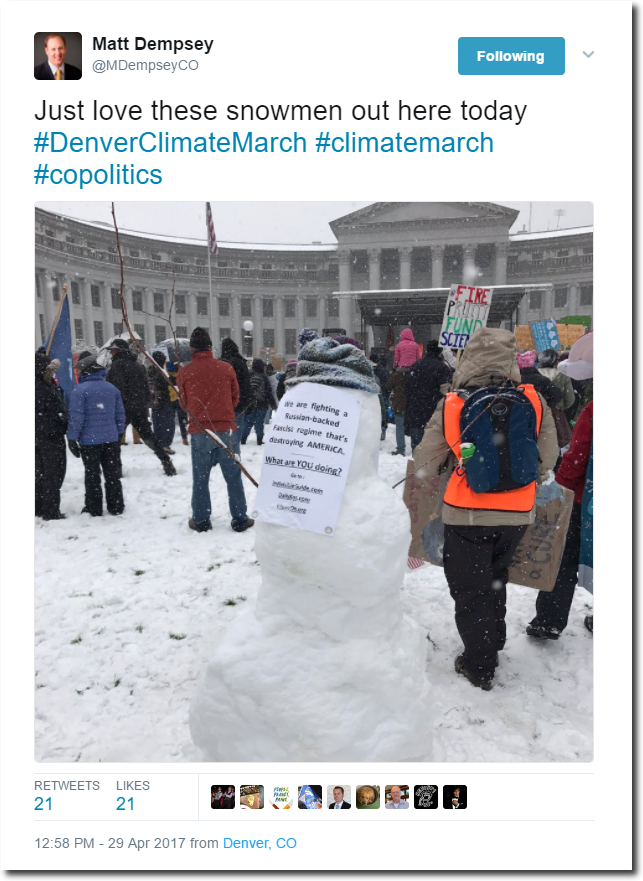 We are forecast to get 5-8 inches of snow today, with a maximum temperature of 40 degrees.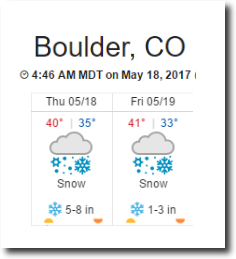 Boulder has never had snow on May 18 before.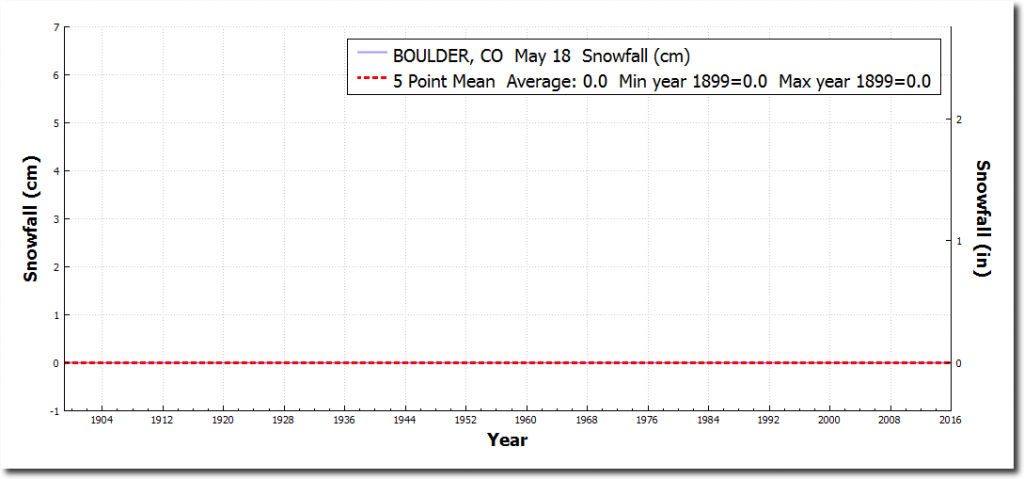 The forecast maximum of 40 degrees would make this the coldest May 18 on record in Boulder, and the third consecutive May 18 with cold temperatures.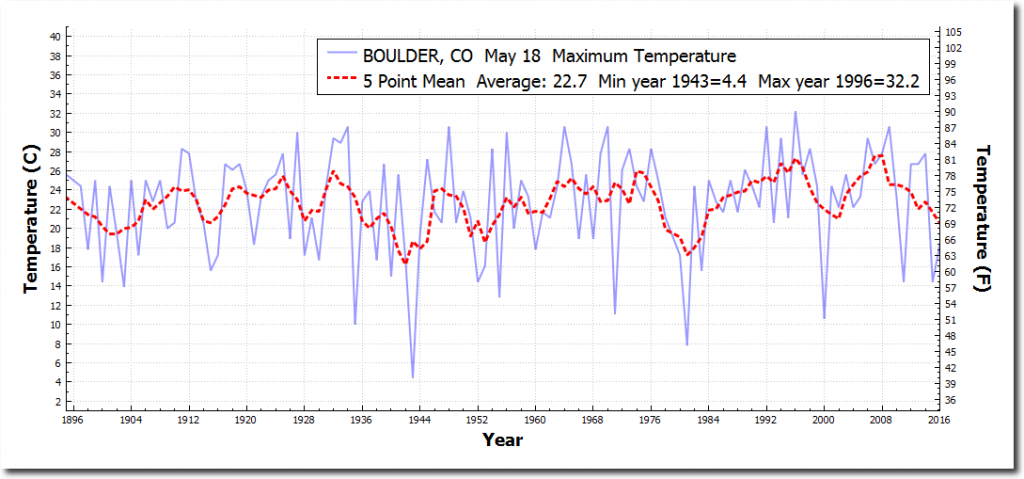 Climate scientists have demonstrated a track record of being wrong close to 100% of the time, yet policy is being based around their worthless predictions, and any scientist who questions them is ostracized and has their funding cut off.
History will look back on this time as even more ignorant than the days of geocentricism and Galileo. Progressives imagine themselves to be sophisticated and enlightened, when in fact they are actually a bunch of dangerously stupid and stoned useful idiots.