The Petermann Glacier in Greenland has grown several kilometers since late summer 2012.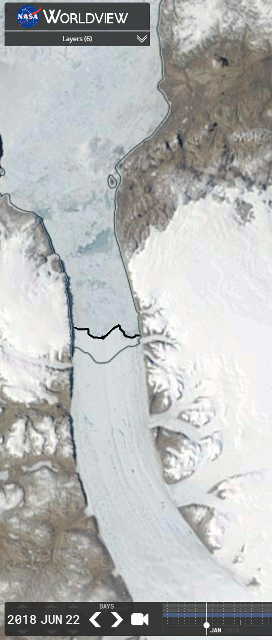 Climate scientists and the press responded to this growth by doing what they always do – lie about it.  Andreas Muenchow of the University of Deleware told the Washington Post that he stopped being a skeptic due, to what he saw at the Petermann glacier since late summer 2012.
 the Petermann Ice Shelf lost another two Manhattans of ice in 2012, and Muenchow decided to see for himself, launching a project to study the ice shelf intensively.

He was back again in late August, no longer a skeptic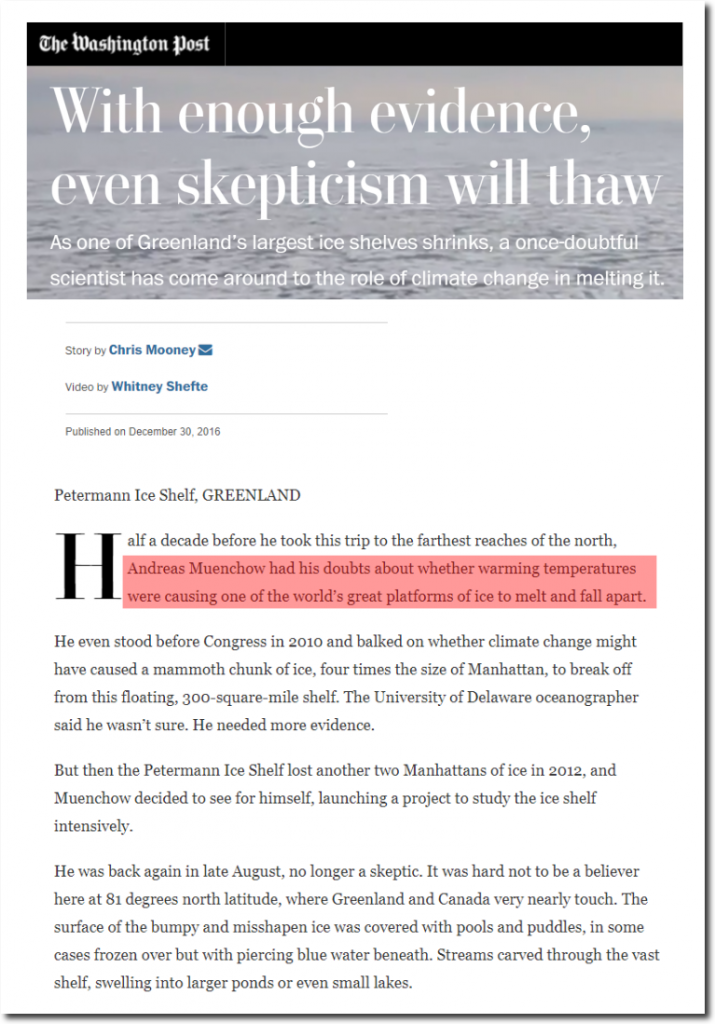 In Greenland, a once doubtful scientist witnesses climate change's troubling toll | The Washington Post
Meanwhile, Greenland's surface has gained more than 600 billion tons of ice since last summer.  With only a little over 30 days left to the melt season, the Greenland melting scam is facing catastrophic collapse.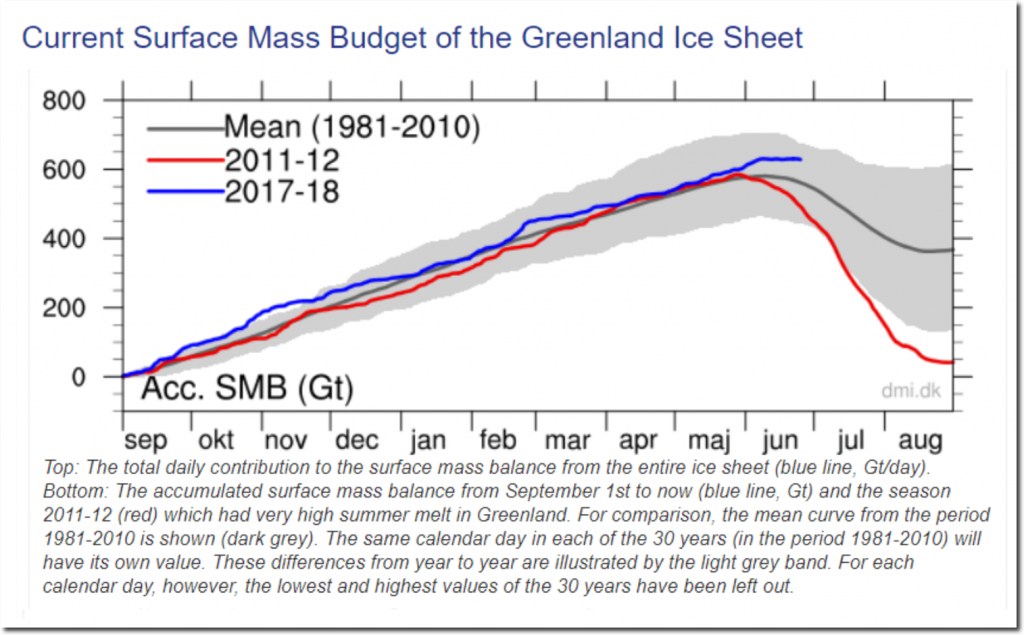 Greenland Ice Sheet Surface Mass Budget: DMI
And climate scientists of course continue to lie about it.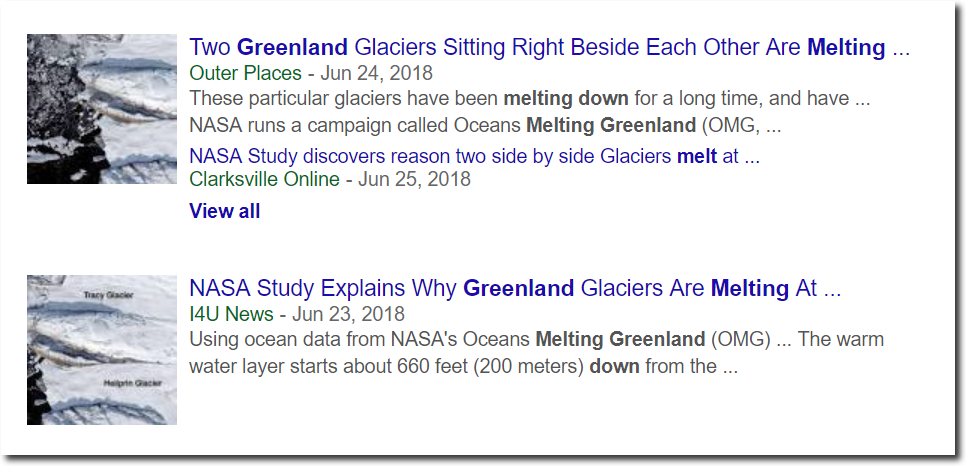 Eighty years ago, it was the glaciers which were collapsing. Now it is the scam that is collapsing.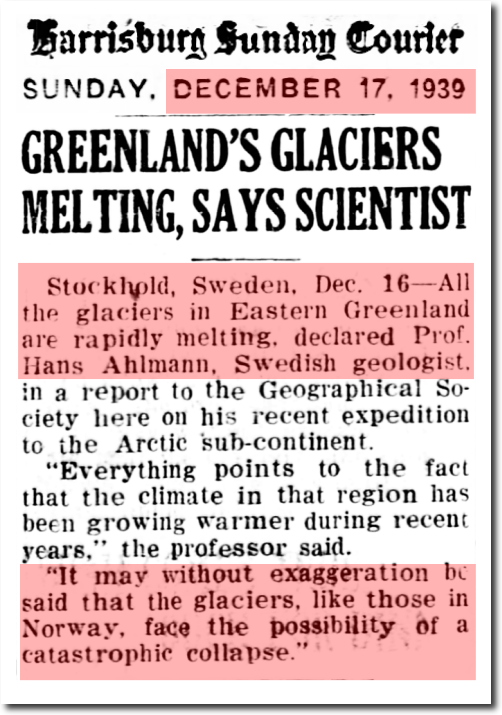 17 Dec 1939, Page 15 – Harrisburg Sunday Courier at Newspapers.com
The Arctic warmth of 1939 was troublesome to climate scientists. so they did the obvious thing and simply erased it.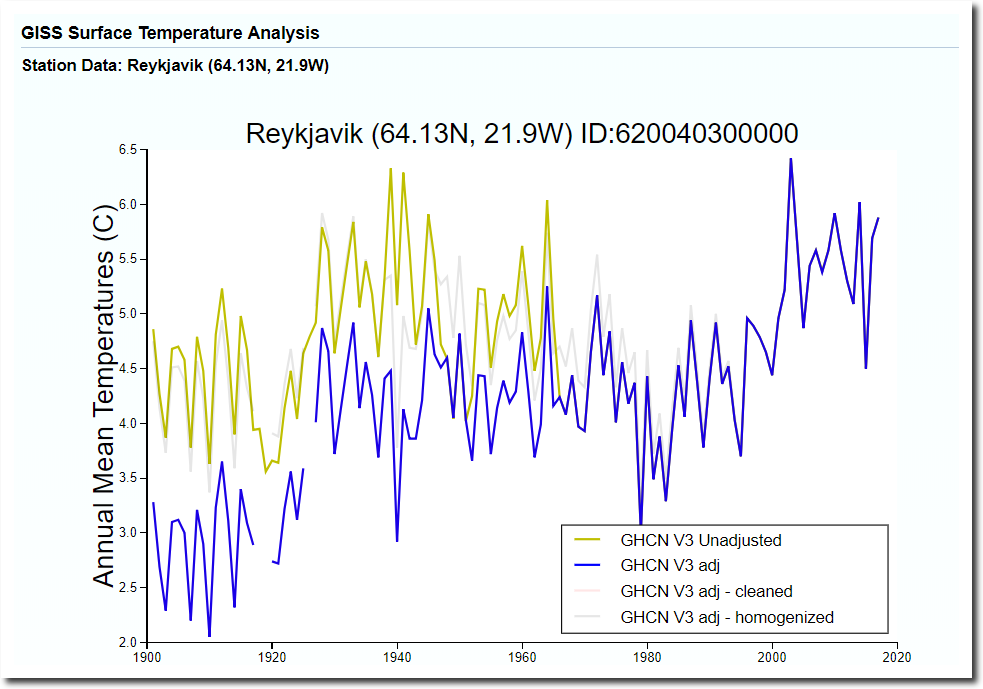 May 2018 Measured Vs. Adjusted