After I pointed out the absurdities in Michael Mann's tweet to Roy Spencer yesterday, he responded by directing people to a fake web site – which is engaged in identity theft and slander.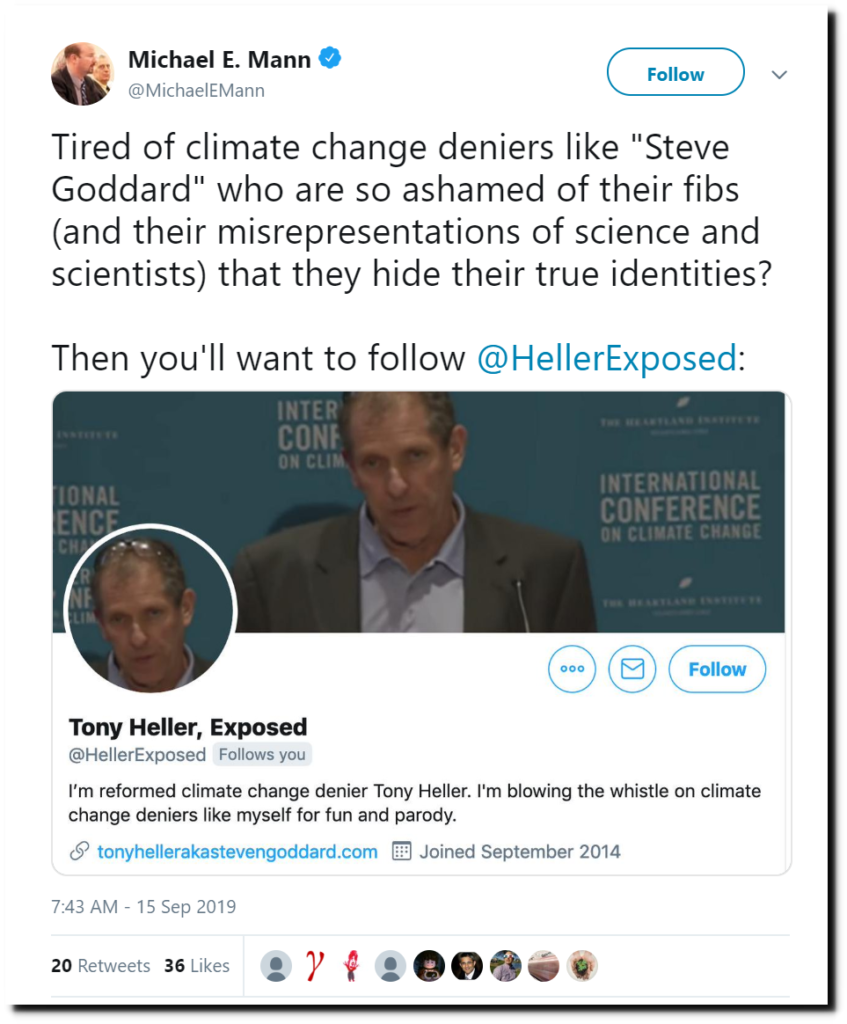 That site refers to me in the first person, but has nothing to do with me.  And if Mann didn't have me blocked he would know that I use my real name on YouTube, Twitter and my blog.
Rather than addressing the issues I raised, Mann simply engages in more of the dishonest behavior which has been the basis of his career.
It is against Twitter TOU to attack people you have blocked.