The BBC says  Greenland saw record melt this year and we are all going to drown

Yet the graph in article shows ice loss decelerating, not accelerating, and they say Greenland gained ice last year. There are many things wrong with this graph, but the point is that it shows other claims in the article to be wrong.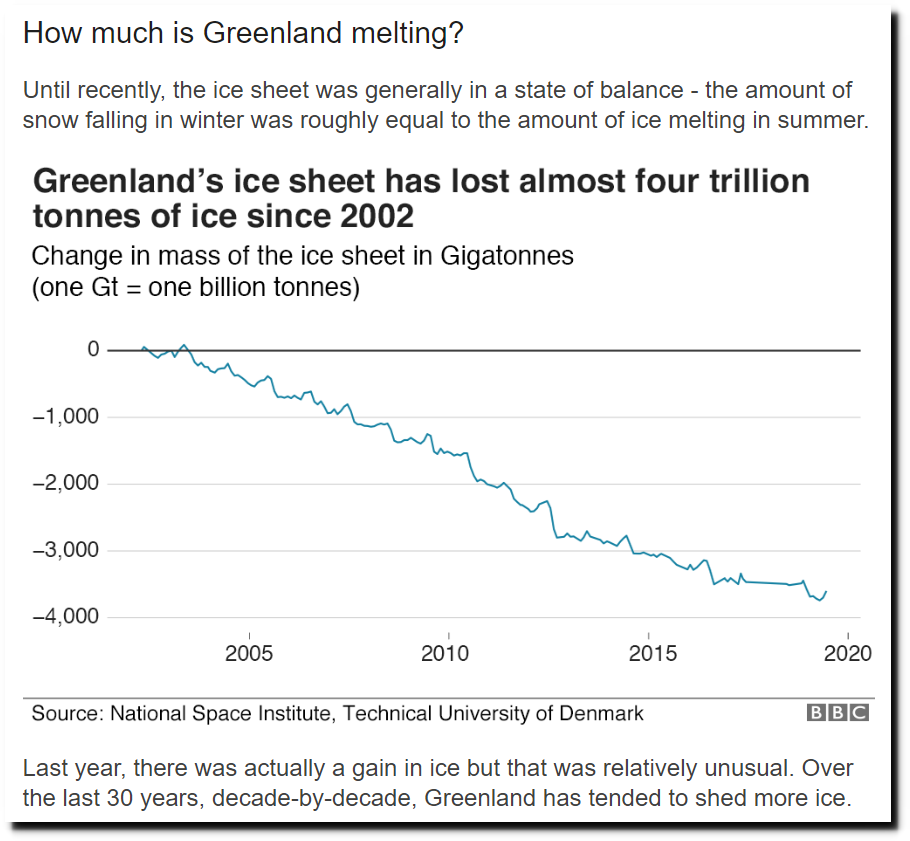 Climate change: Greenland's ice faces melting 'death sentence' – BBC News
Greenland contains 2,900,000,000,000,000 tons of ice.  Even if the graph was correct it would require over 12,000 years for the ice to melt.
This is essentially the same article as 80 years ago, when experts said Greenland glaciers faced "catastrophic collapse" and that seaports were going to drown. The difference being that in 1939 Greenland actually was melting down.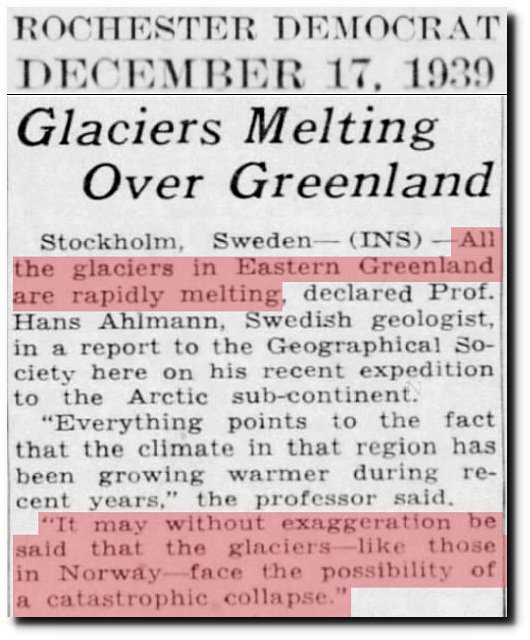 17 Dec 1939, Page 15 – Harrisburg Sunday Courier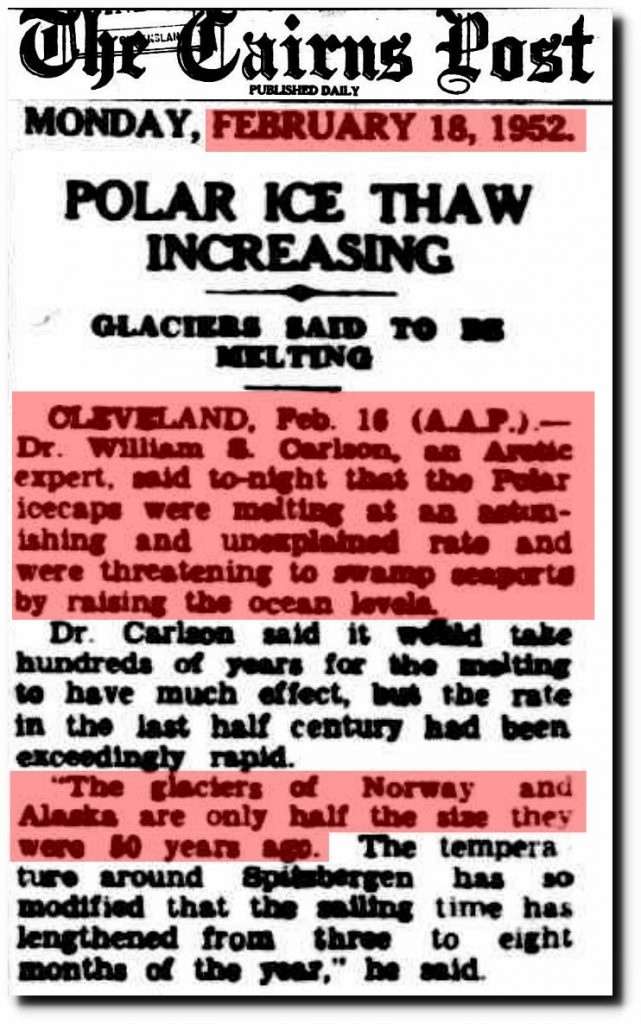 18 Feb 1952 – POLAR ICE THAW INCREASING
Melt was nowhere near a record this year, and 170 billion tons more snow fell on the surface during the winter than melted during the summer.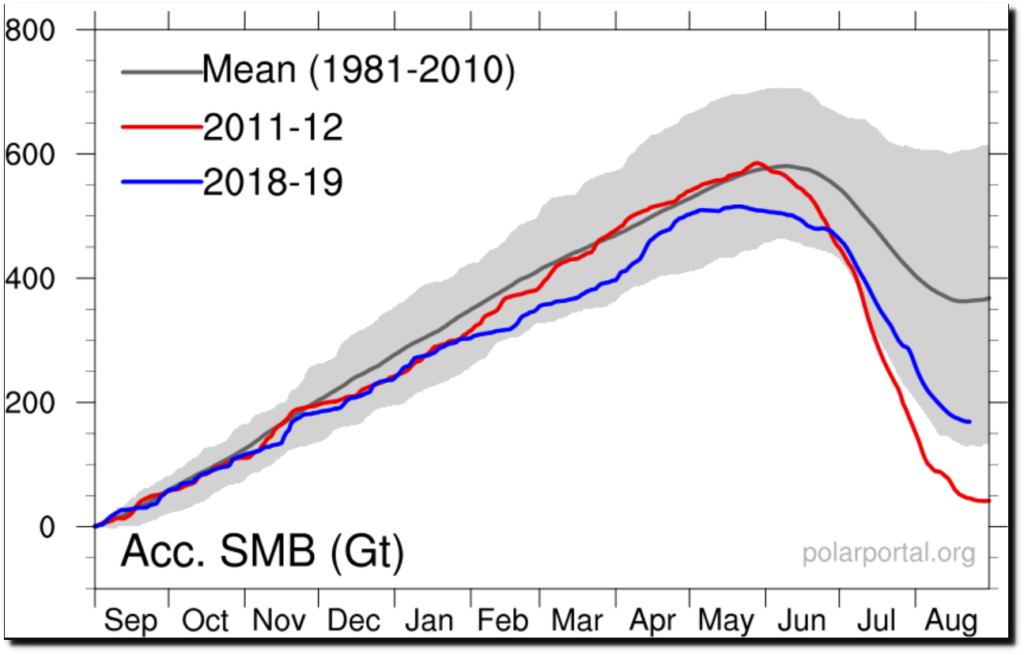 The surface mass balance (surface gain minus surface melt) shows a 1.2 trillion ton increase in mass over the last three years.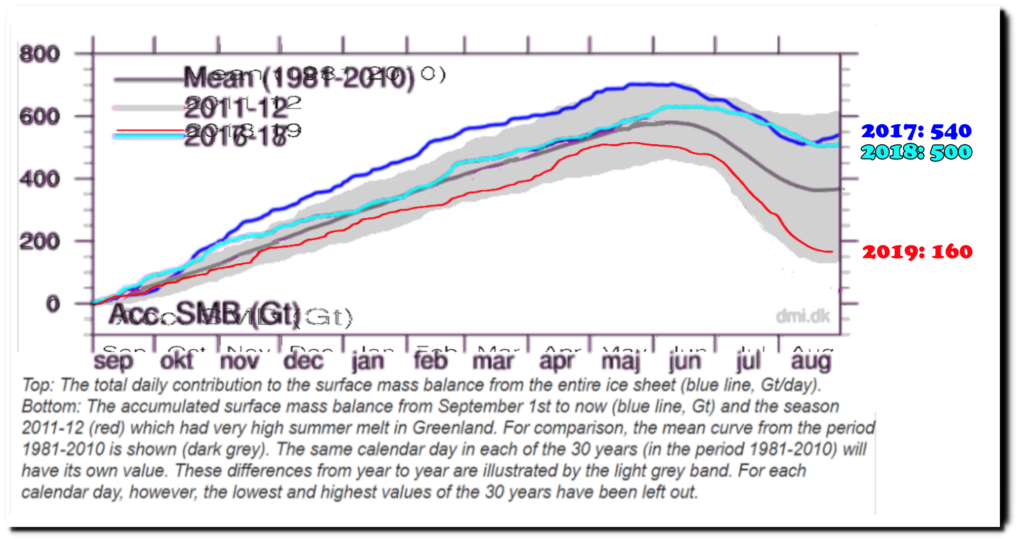 Tide gauges show no indication of an acceleration in sea level rise. Many show no sea level rise at all.
Sea Level Trends – NOAA Tides & Currents
In 2002, the BBC discussed a 9,000 year old city which is now 120 feet underwater. Apparently their SUV usage did them in.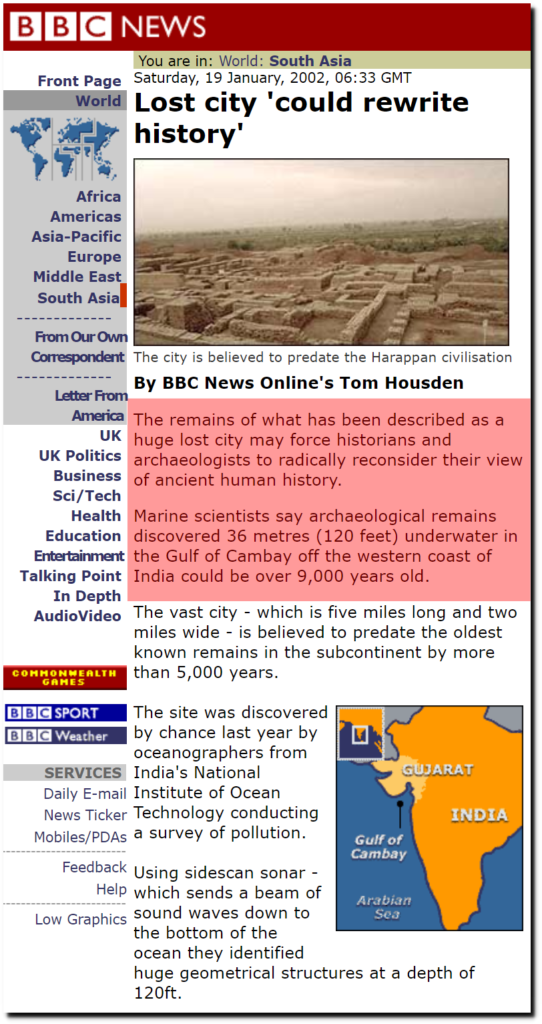 BBC News | SOUTH ASIA | Lost city 'could rewrite history'
Like essentially all climate journalism, the BBC completely disregards the truth with their junk science and propaganda.