Michael Mann believes that a 100 degree reading in Alabama confirms his junk science, but on this date eighty years ago thirty-five states were over 90 degrees and seventeen were over 100F. Every Midwest state was over 100F, and schools were closed.
15 Sep 1939, 1 – The News-Palladium at Newspapers.com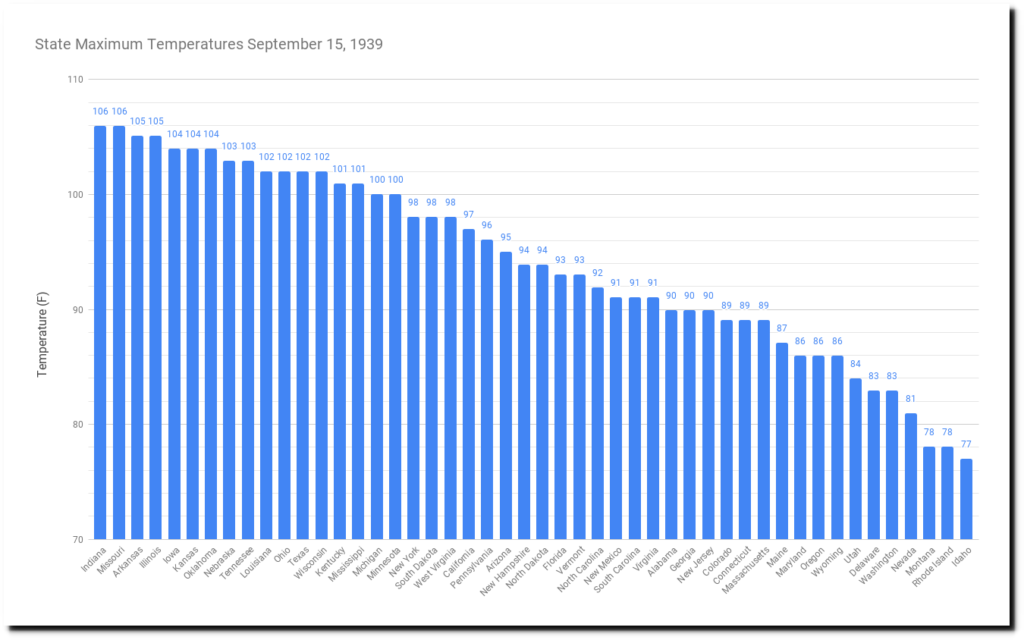 September 15, 1927 was almost as hot. Most locations in Alabama were over 100 degrees.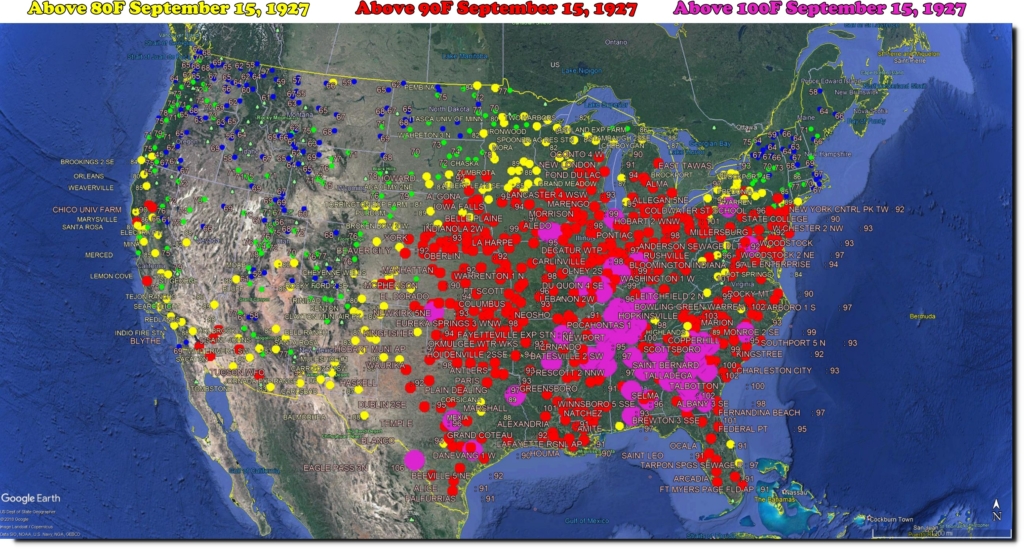 Very hot September 15th's used to be quite common, but the last one occurred in 1980.