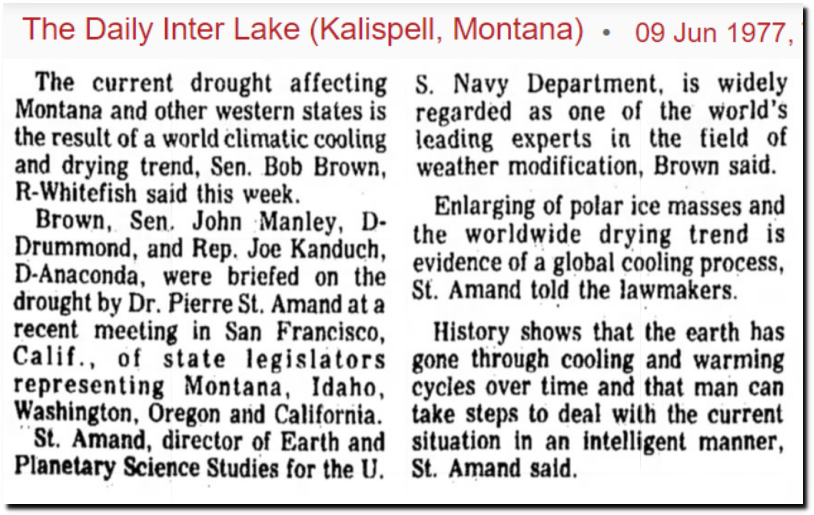 09 Jun 1977, Page 1 – The Daily Inter Lake at Newspapers.com
California Governor Jerry Brown warned of immeasurable disaster.
LOS ANGELES, March 7—Gov. Edmund G. Brown Jr., warned here today that drought‐stricken California was "facing a disaster of immeasurable magnitude." "The specter of drought has been gathering momentum, not only in California, but across the country," the Democratic Governor declared, adding that people must learn that "this is an era of limits and there are very hard choices to make."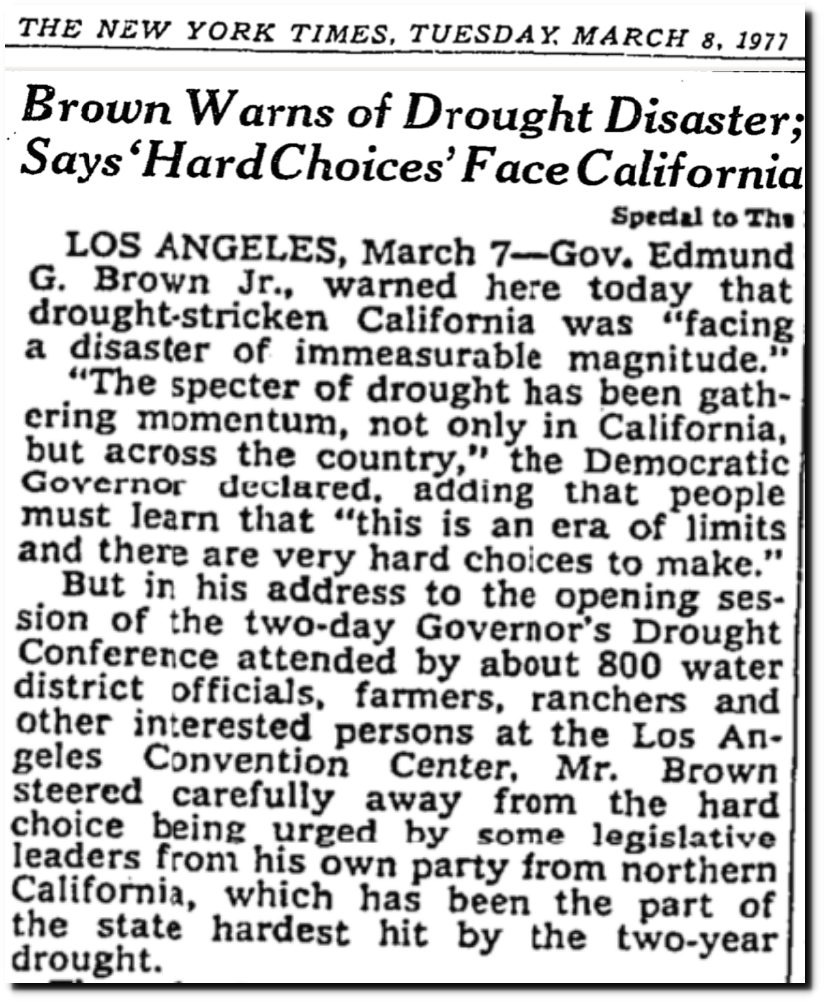 Brown Warns of Drought Disaster; Says 'Hard Choices' Face California – The New York Times
Forty years later, he blamed drought on global warming.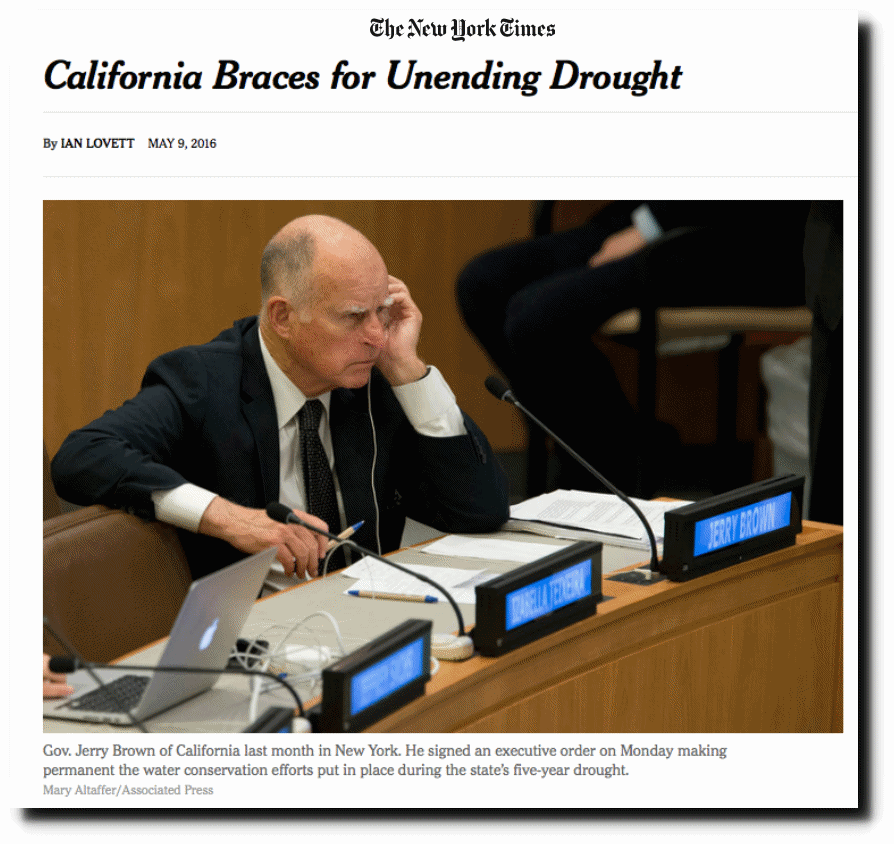 California Braces for Unending Drought – The New York Times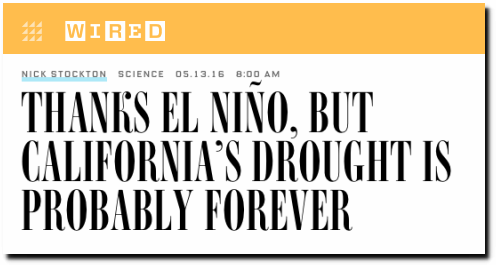 Thanks El Niño, But California's Drought Is Probably Forever | WIRED
The permanent drought appears to have been short lived, however.
In Mammoth, the snow is so deep residents must tunnel out. There's a history to that – Los Angeles Times