The American Meteorological Society has taken climate superstition to a new level. Far too much junk science to cover in just one blog post.  This post covers their first claim, that "climate change" caused the 2018 Four Corners drought.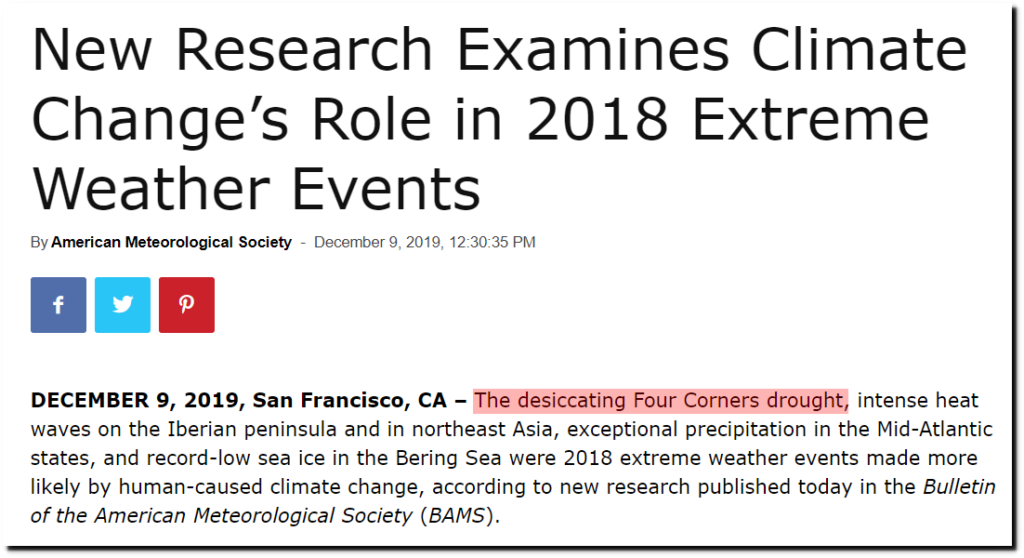 New Research Examines Climate Change's Role in 2018 Extreme Weather Events | YubaNet
I grew up in the Four Corners area, on the edge of the Jemez Mountains. Proxy studies done there show a long history of droughts and wet periods, going back 1,200 years. The AMS has determined however that the most recent drought was due to "climate change."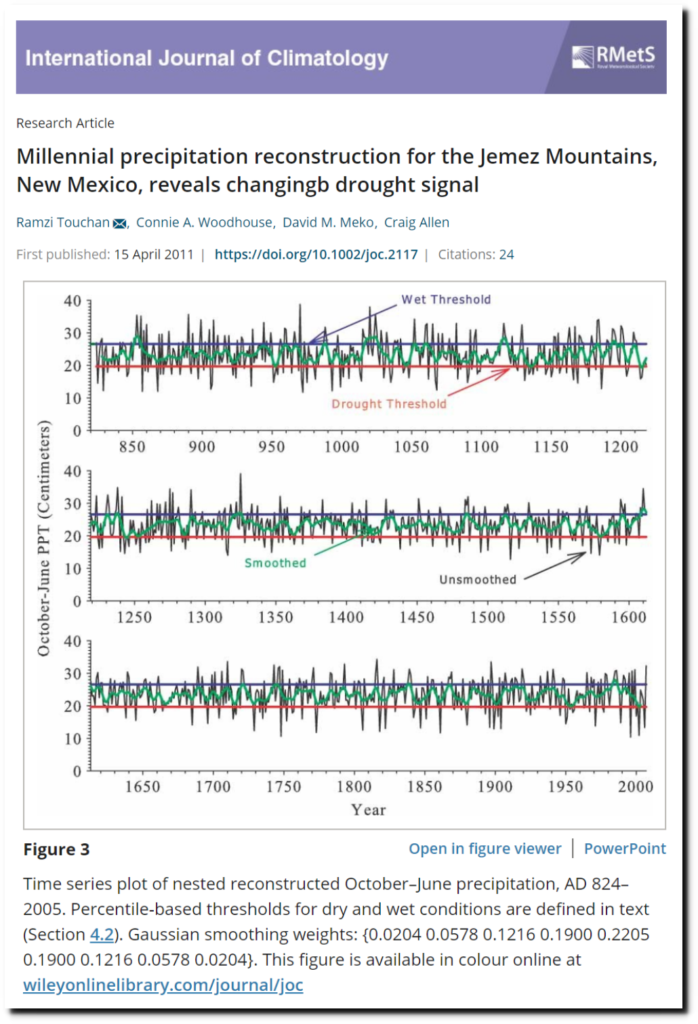 Millennial precipitation reconstruction for the Jemez Mountains, New Mexico
I have been fighting this superstition for a decade.  Many of the current residents of New Mexico moved there during the 1980s and 1990s, which were some of the wettest decades on record – so they assumed that was the normal climate.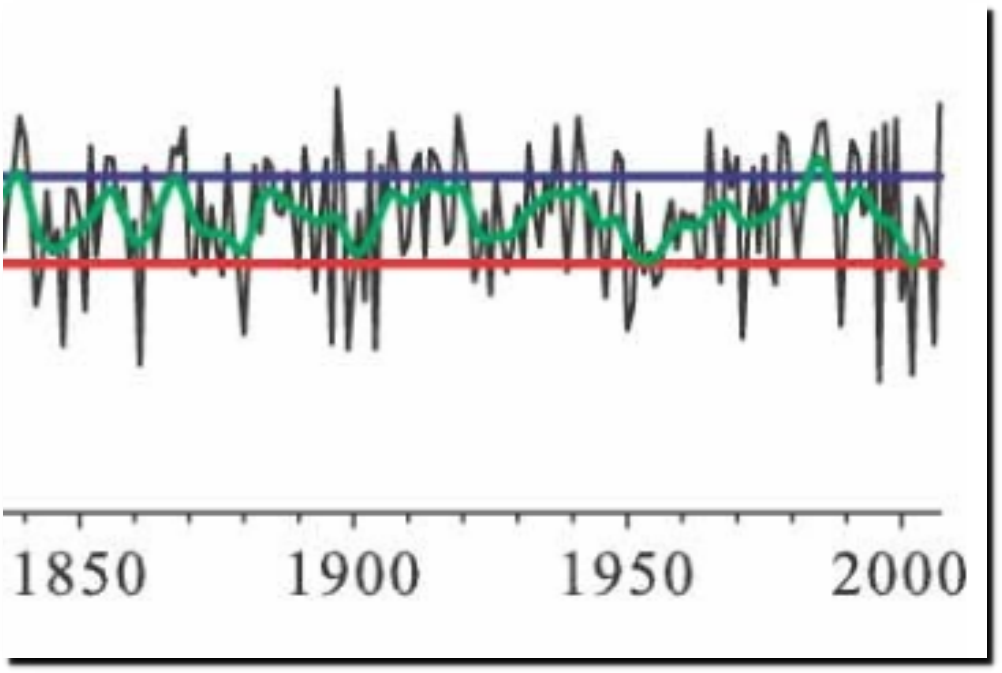 I wrote an editorial in the Santa Fe Newspaper in 2012 discussing this misconception.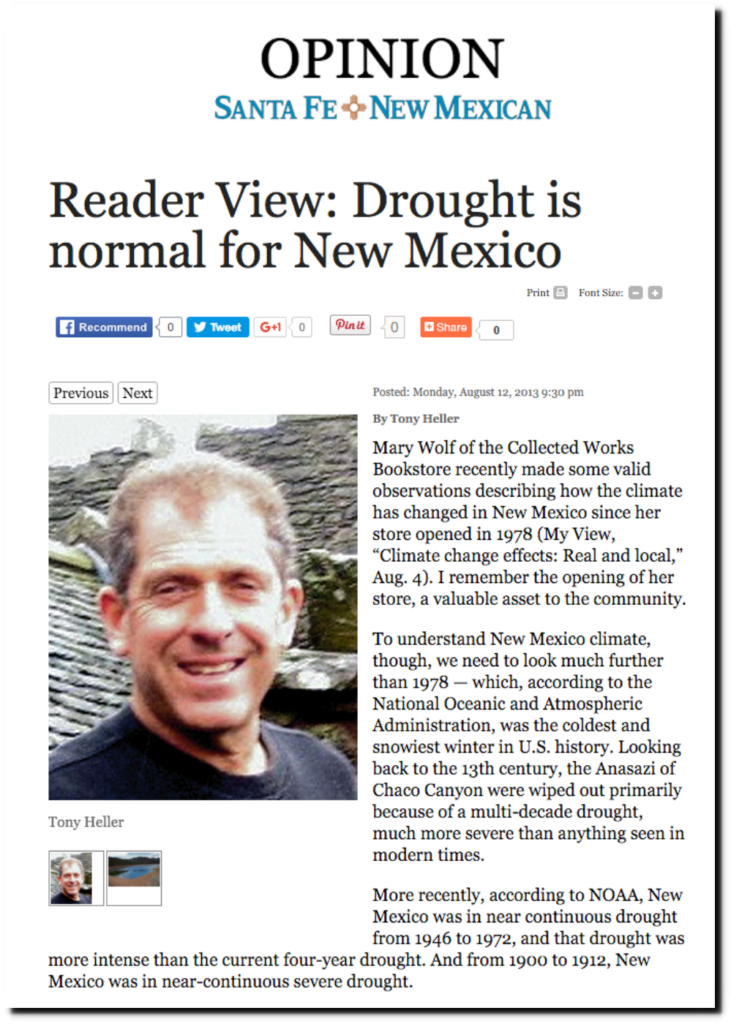 Reader View: Drought is normal for New Mexico – The Santa Fe New Mexican
Some of the most popular tourist attractions around Santa Fe are the giant Aspen groves, which are the result of massive forest fires during the droughts of the 1890s.
Spokane Falls Daily Chronicle – Google News Archive Search
Minnesota also had some of their worst fires that decade.

08 May 1890, 6 – Minneapolis Messenger at Newspapers.com
This is what the burn area looks like now.
The September, 1925 issue of National Geographic had an article discussing Chaco Canyon, New Mexico, which was abandoned by the Anasazi after decades of drought in the 13th century.
The National Geographic Archive | September 1925 | page 1
Drought is the normal climate for the west.
Graphic: California's droughts in the past 1,200 years – The Mercury News
The New York Times used to know this.
History Of Ancient Fires

Studying fire marks in giant sequoias, Thomas W. Swetnam and co-workers have discovered that major conflagrations sweeping across many mountain ranges in California and the Southwest were a long a common feature, occurring at least twice a decade and apparently linked to oceanic currents much farther south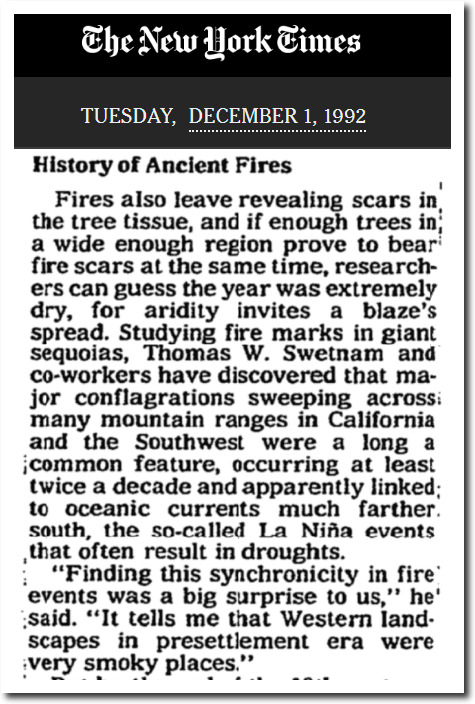 In Unexpected Places, Clues to Ancient and Future Climate; Warming? Tree Rings Say Not Yet – The New York Times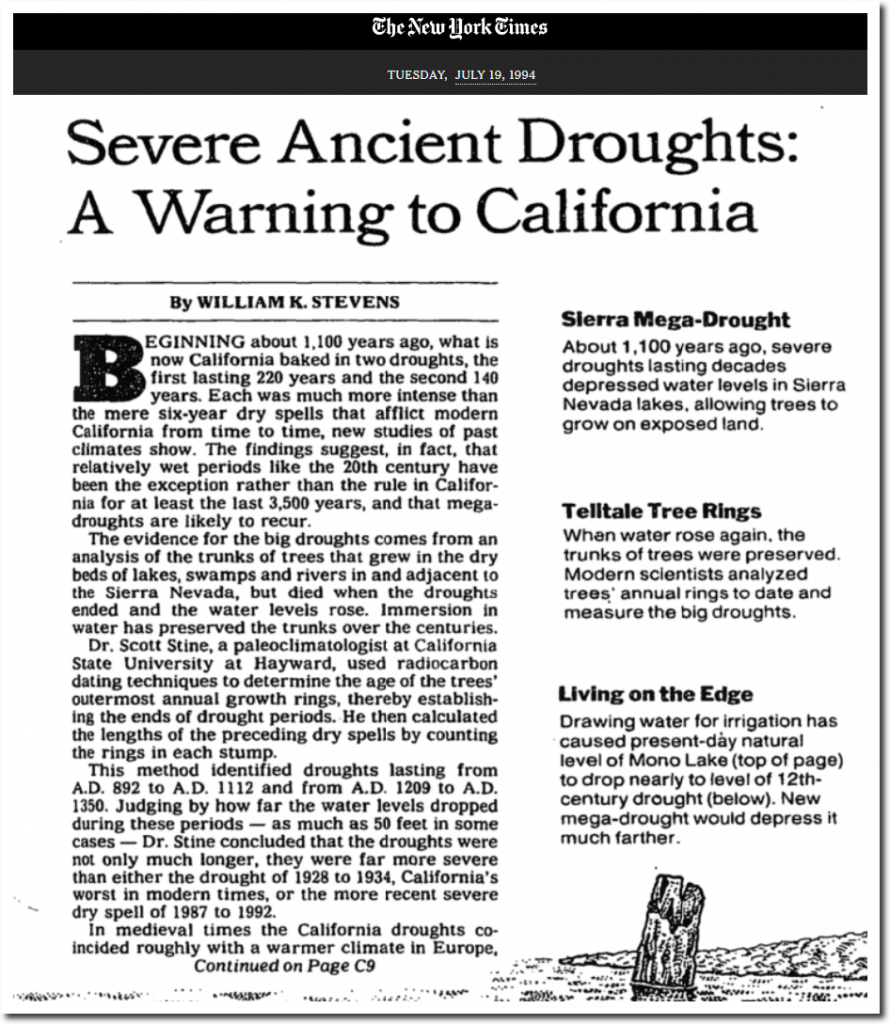 Severe Ancient Droughts: A Warning to California – The New York Times
They also used to know about the Medieval Warm period and Little Ice Age.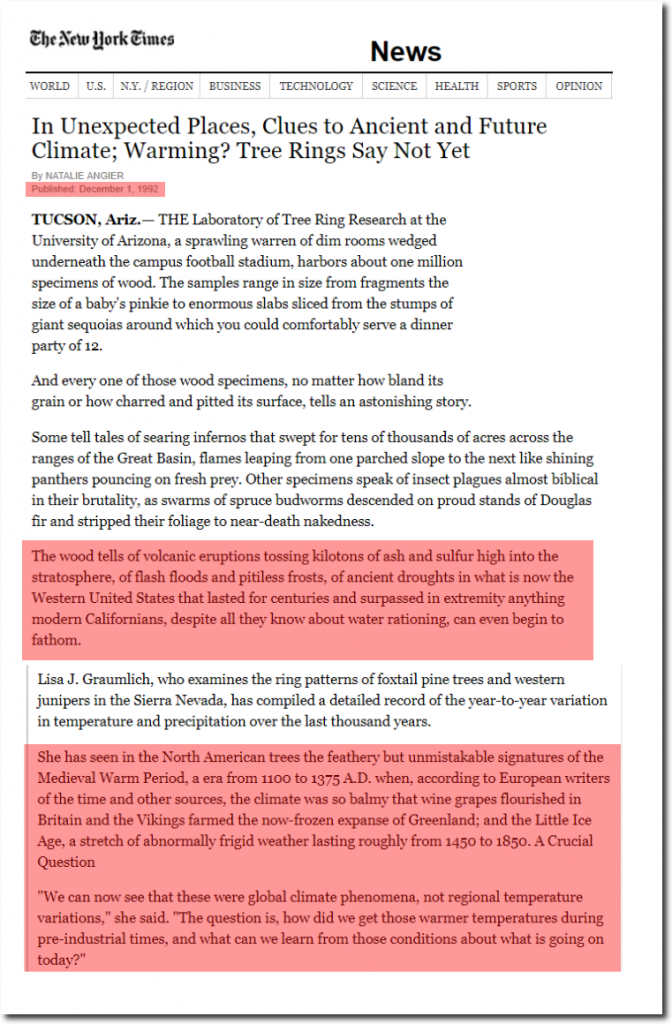 In Unexpected Places, Clues to Ancient and Future Climate – Warming? Tree Rings Say Not Yet – NYTimes.com
One hundred fifty-five years ago, California had a massive flood after two decades of drought. 
California Megaflood: Lessons from a Forgotten Catastrophe – Scientific American
In 2016, Wired announced the California permanent drought.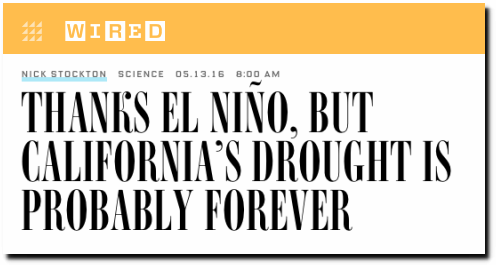 Thanks El Niño, But California's Drought Is Probably Forever | WIRED
A few months later California had their wettest winter on record.

NWS: Northern California now on pace for 'wettest water year on record' – SFGate
I was in Los Alamos, New Mexico during May, 2018 – when the drought ended.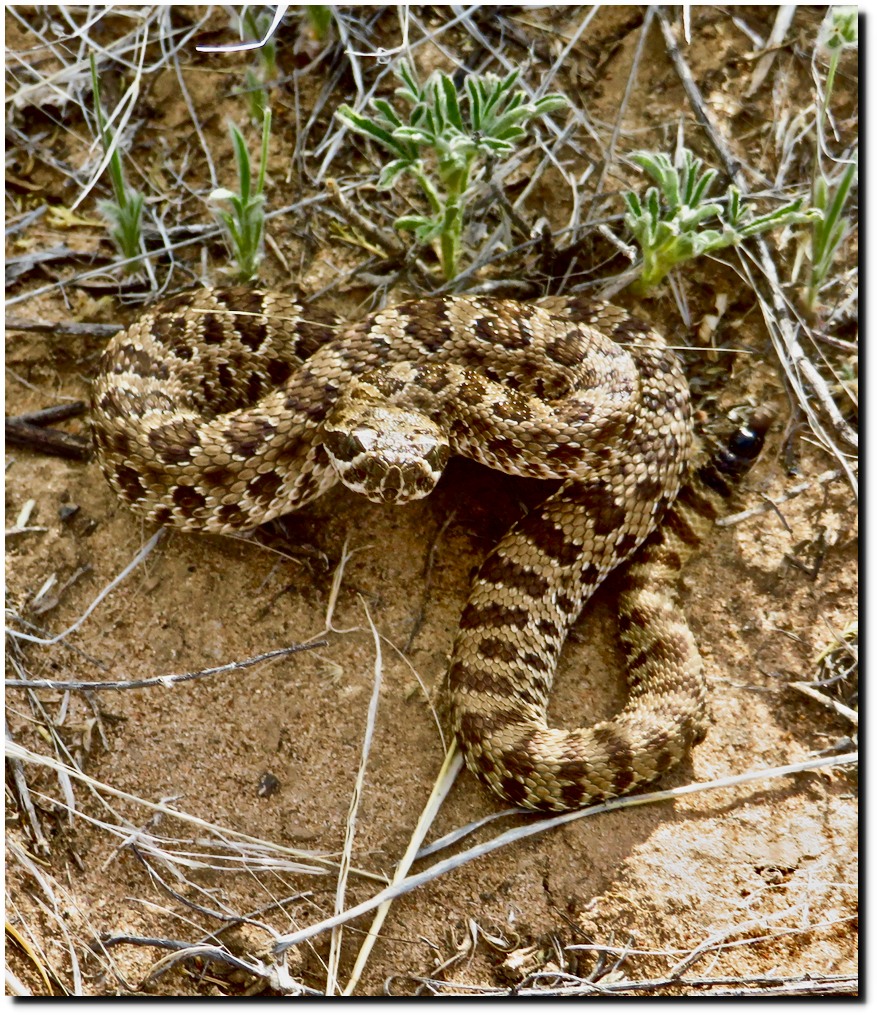 Everything was very dry, but during my three days there there was heavy rain and the fairways got so soft that my ball almost sank completely below ground on my drive on the 18th hole.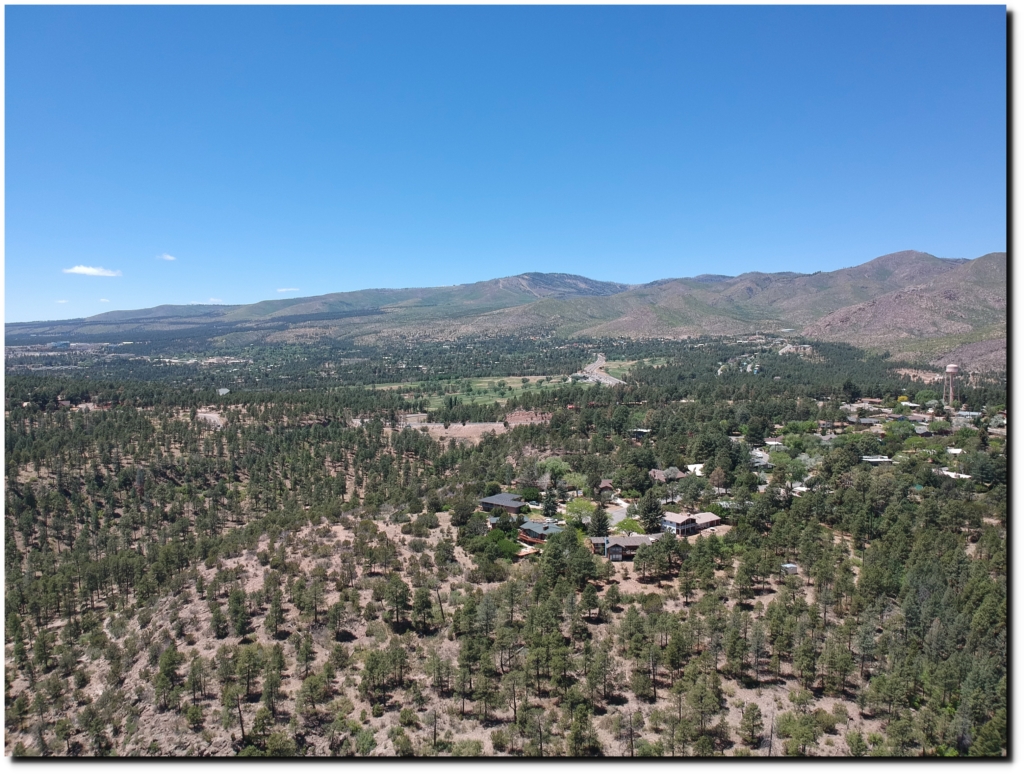 I took these pictures later that summer in Colorado and New Mexico.
Phoenix had their wettest October on record.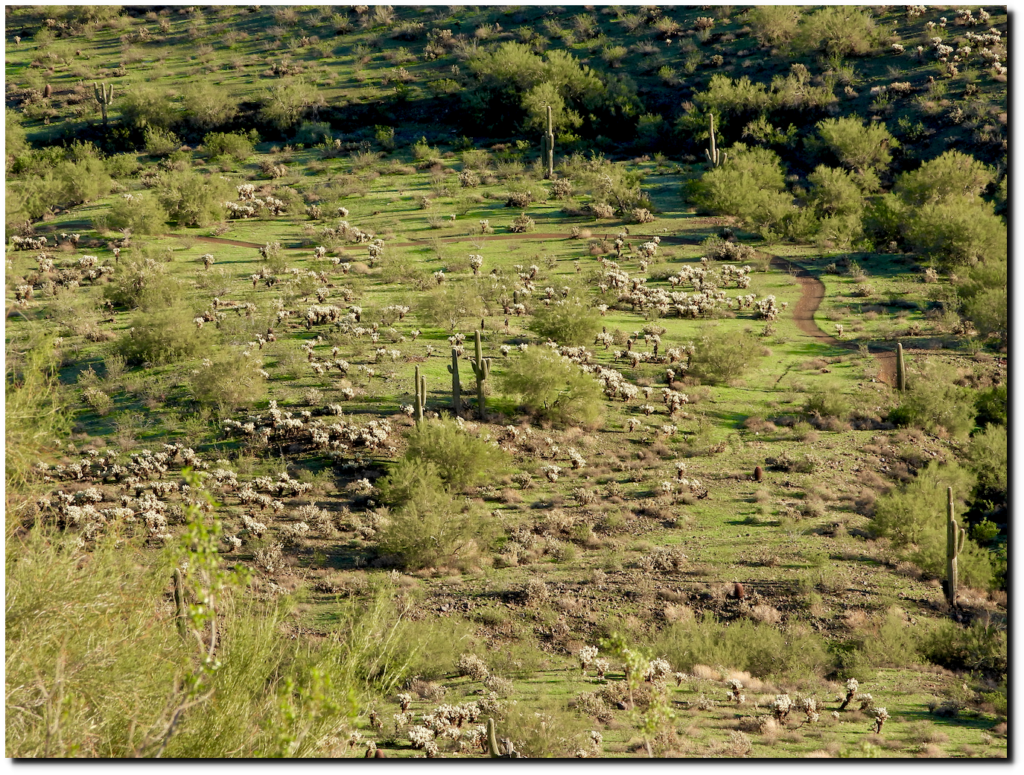 By Christmas, Los Alamos was buried under record snow.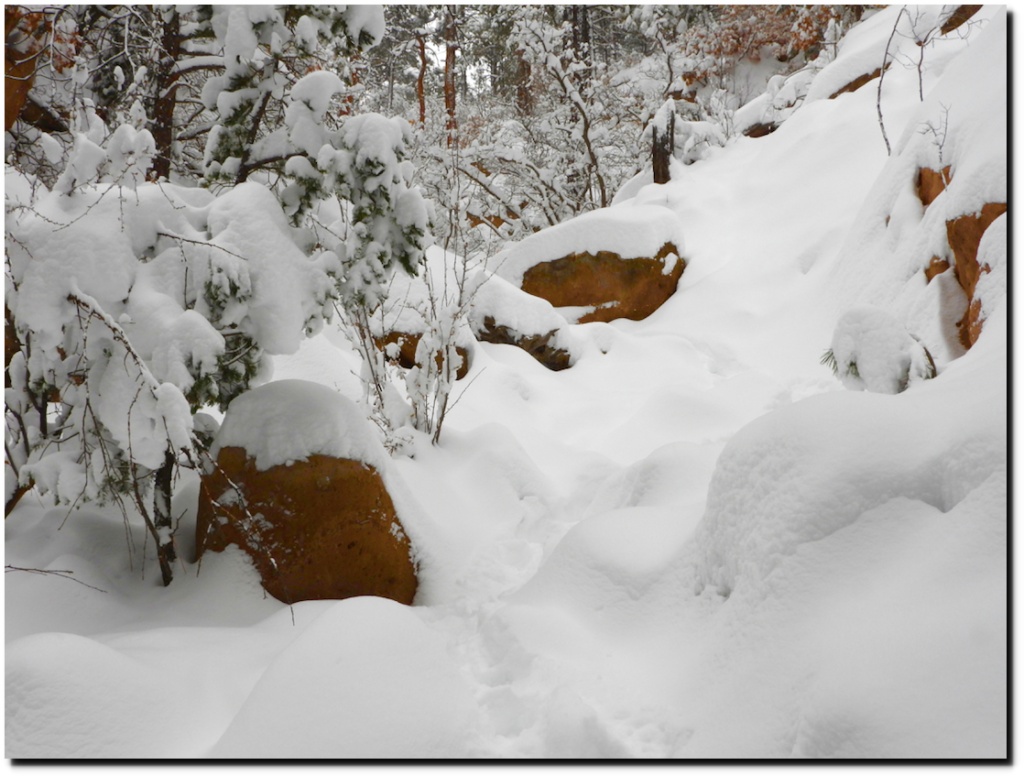 And by New Years, the snow covered the Sonoran Desert in Arizona.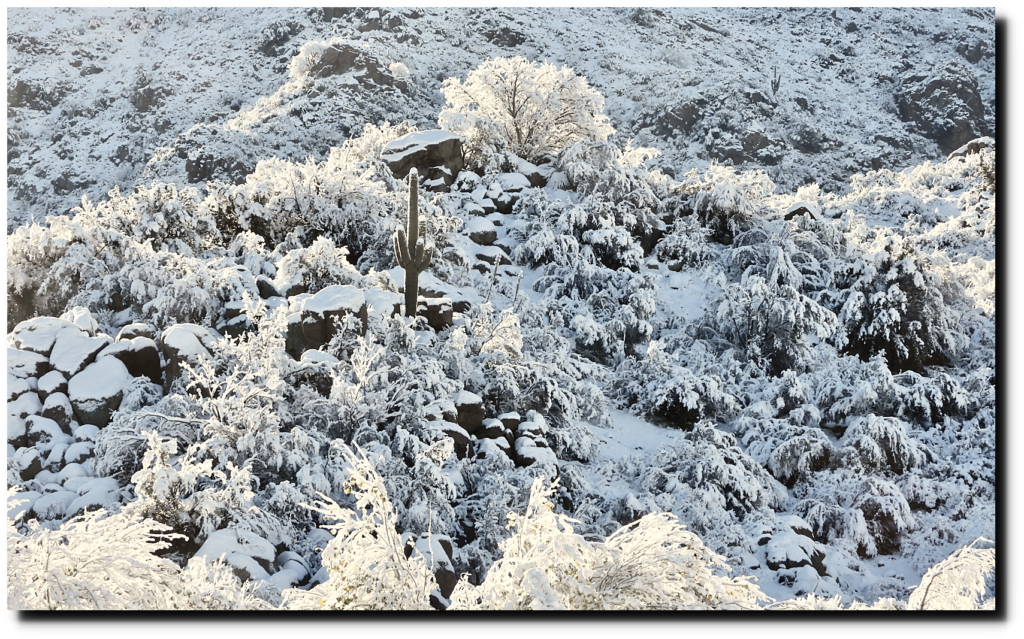 In February, Arizona had their snowiest day on record.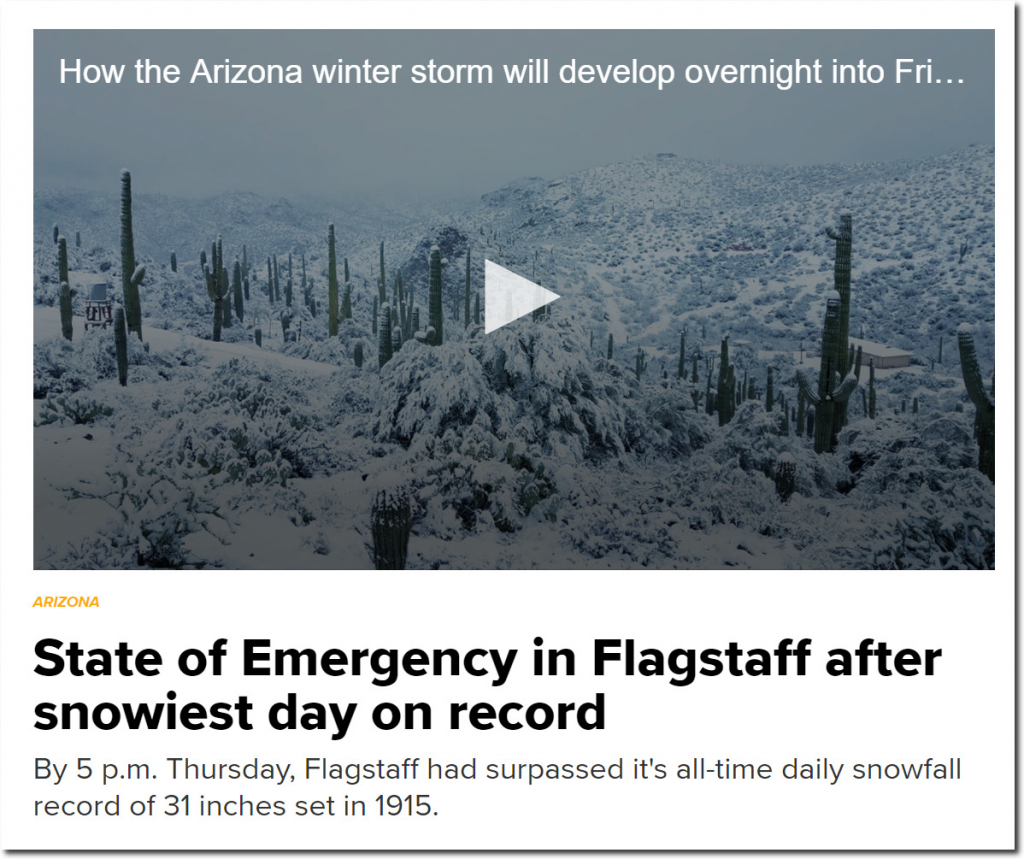 State of Emergency in Flagstaff after snowiest day on record | 12news.com
And the ski area at Flagstaff had their longest ski season on record.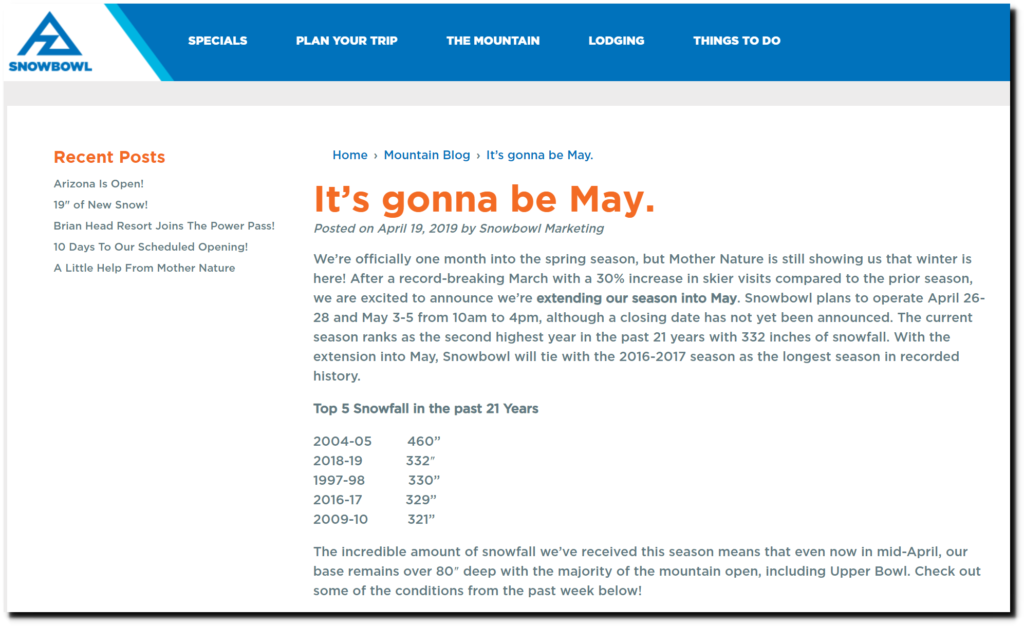 It's gonna be May. – Arizona Snowbowl
My global warming superstition peaked in June 1994. I was living in Albuquerque when four days of record heat in the Southwest convinced me that we had ruined the climate. A year later I was living in Boulder during the coldest and snowiest spring on record, matched only by Spring 2019.