This week in 1984, a massive snowstorm hit the California desert, and a wintertime hurricane formed in the Atlantic.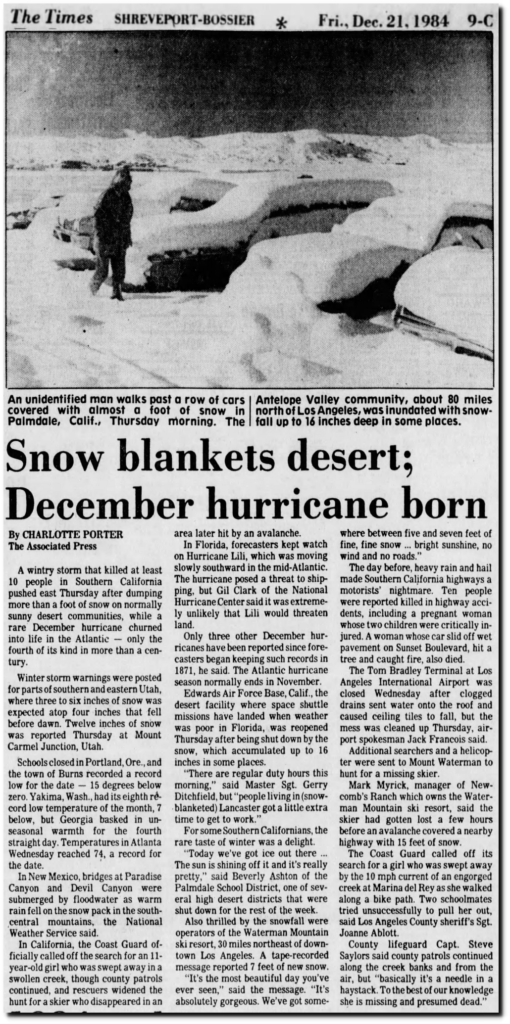 21 Dec 1984, Page 43 – The Times at Newspapers.com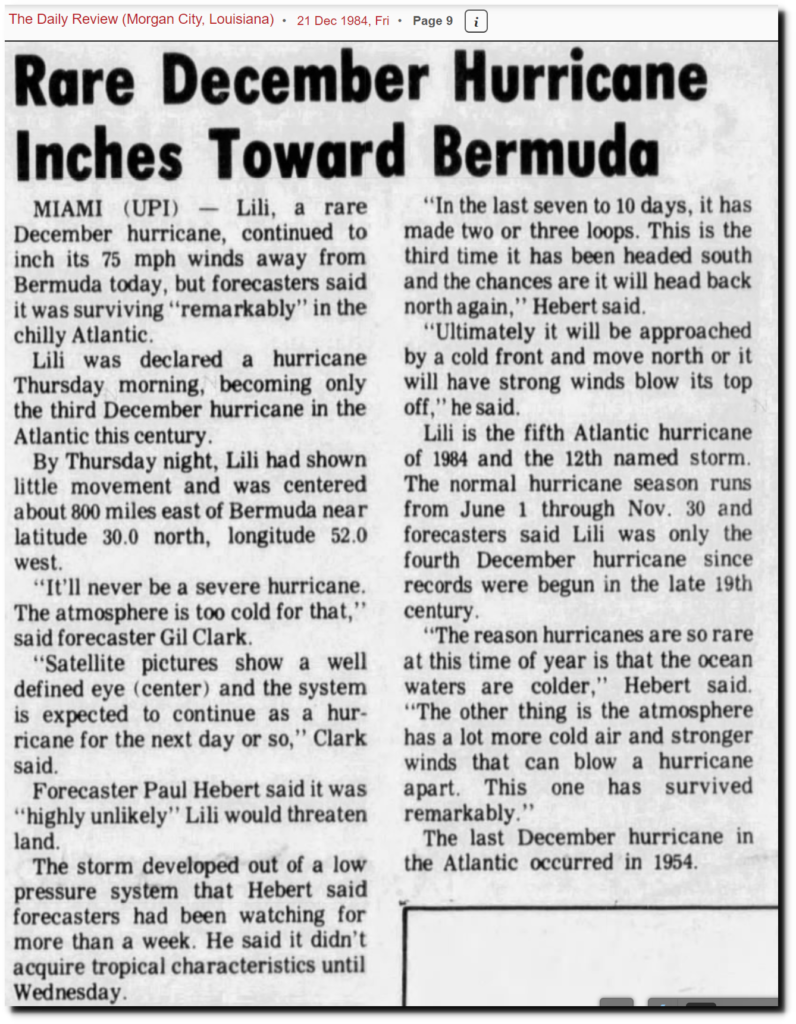 21 Dec 1984, 9 – The Daily Review at Newspapers.com
The southeastern US was very warm that week, and western US cold.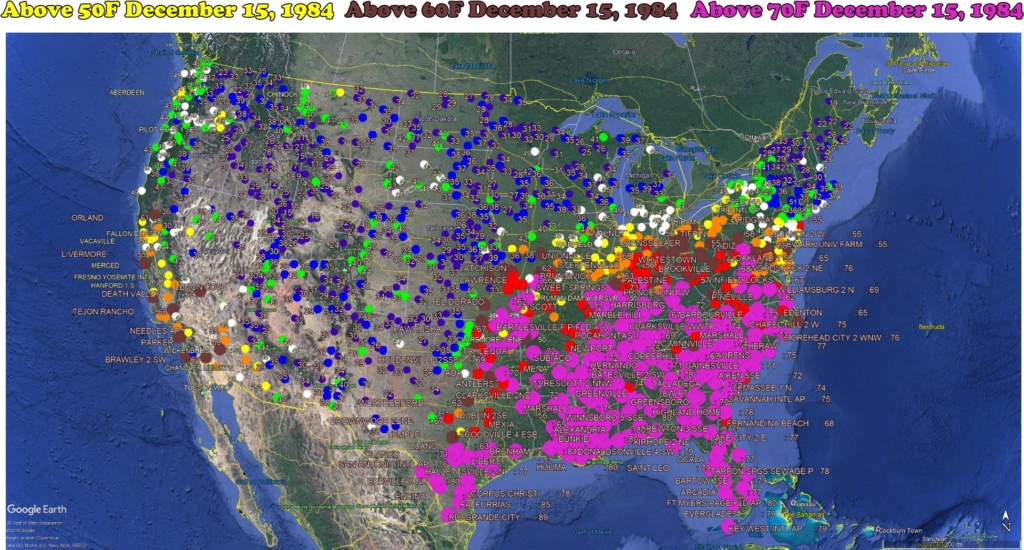 Almost identical to the pattern on the same date in 1933.