The New York Times claims that global warming is causing sea level rise and more frequent destructive storms – so New York needs to build a wall.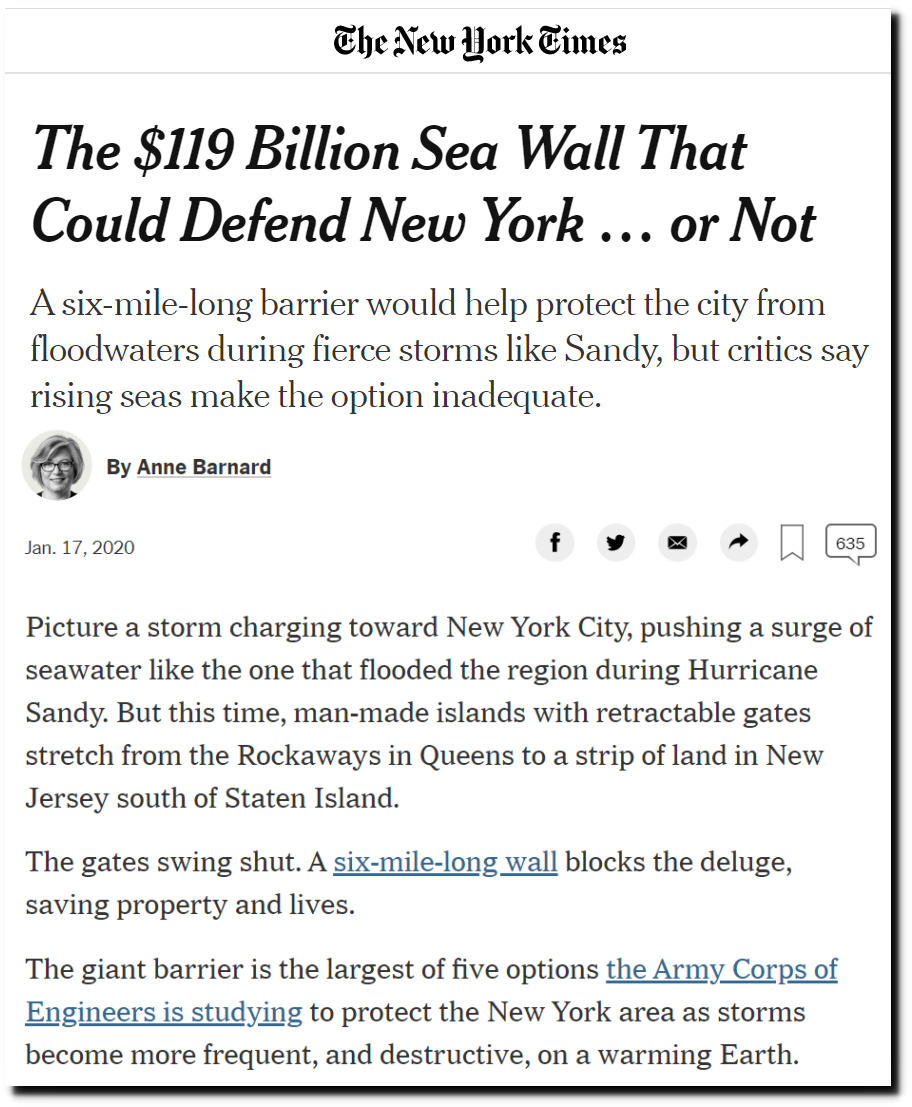 The $119 Billion Sea Wall That Could Defend New York … or Not – The New York Times
President Trump says it is a costly, foolish idea.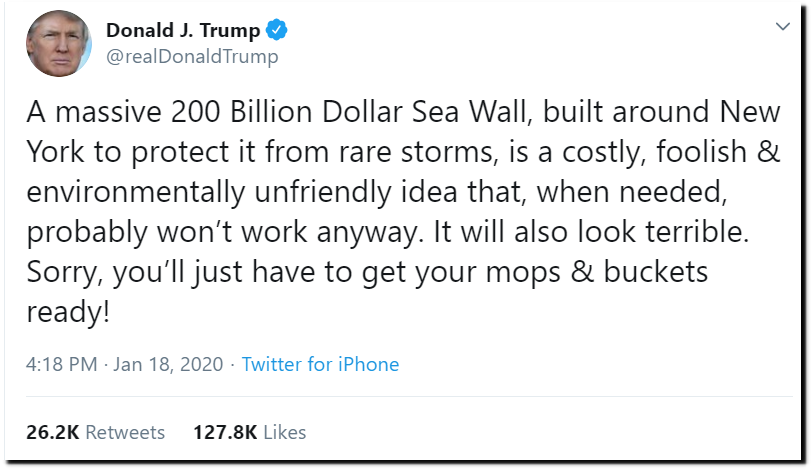 (25) Donald J. Trump on Twitter
Sea level at New York is rising at the same slow rate as it did when Abraham Lincoln was president. There is no indication humans have had any impact or that New York is under any threat.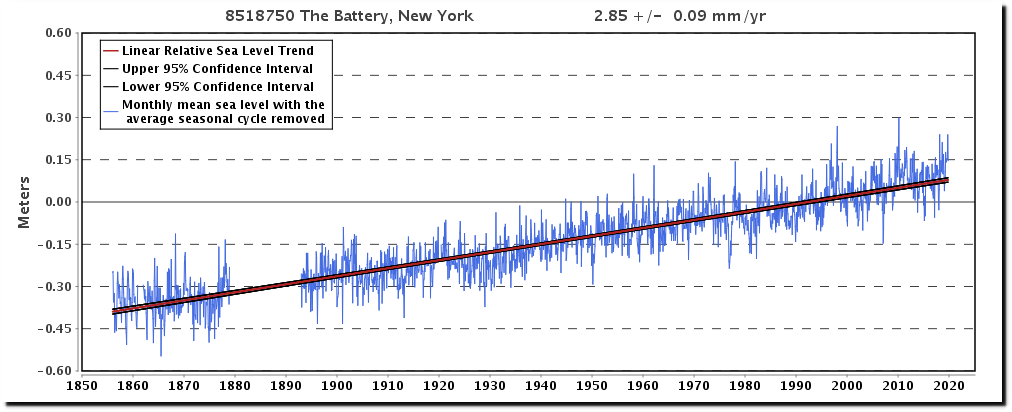 Sea Level Trends – NOAA Tides & Currents
The number of landfalling US hurricanes and US major hurricanes have both declined.
There is no indication that New York hurricanes have increased.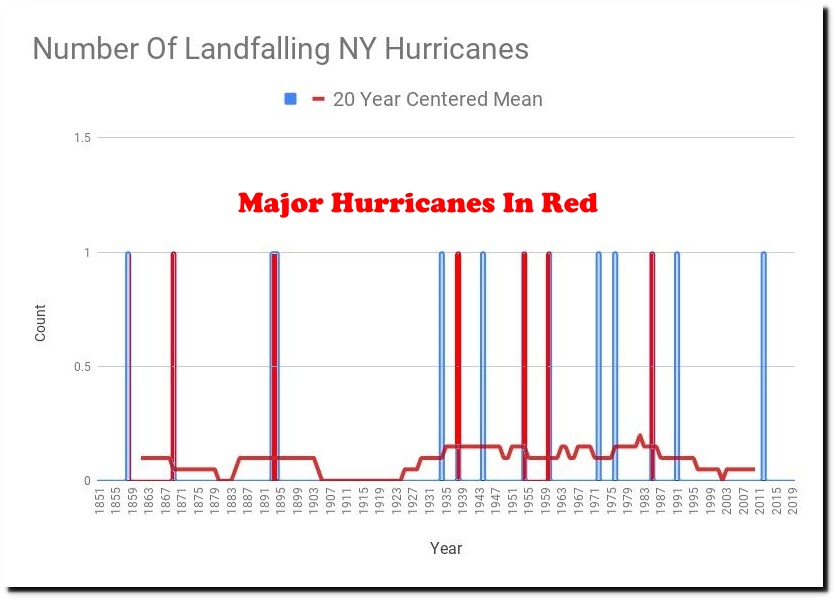 In 2016, the Washington Post was terrified by the lack of hurricanes.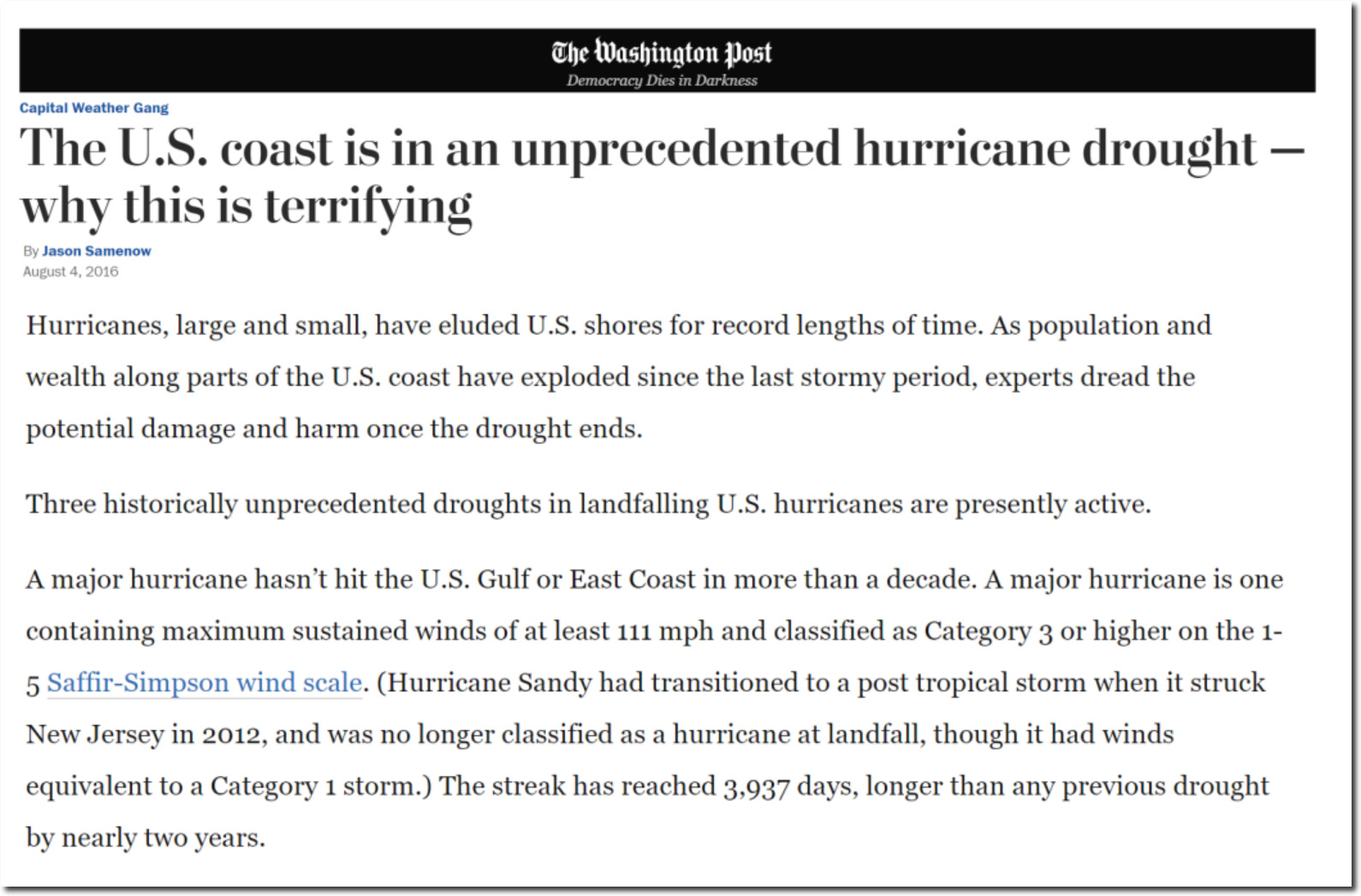 The U.S. coast is in an unprecedented hurricane drought — why this is terrifying – The Washington Post
The worst hurricane to hit New York occurred in 1821.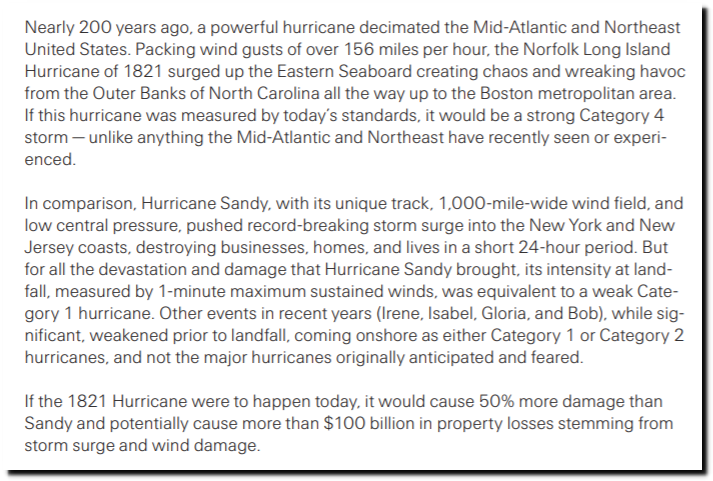 ARM-14-04840-P1_The_East_Coast_USD_100_billion_hurricane-9-4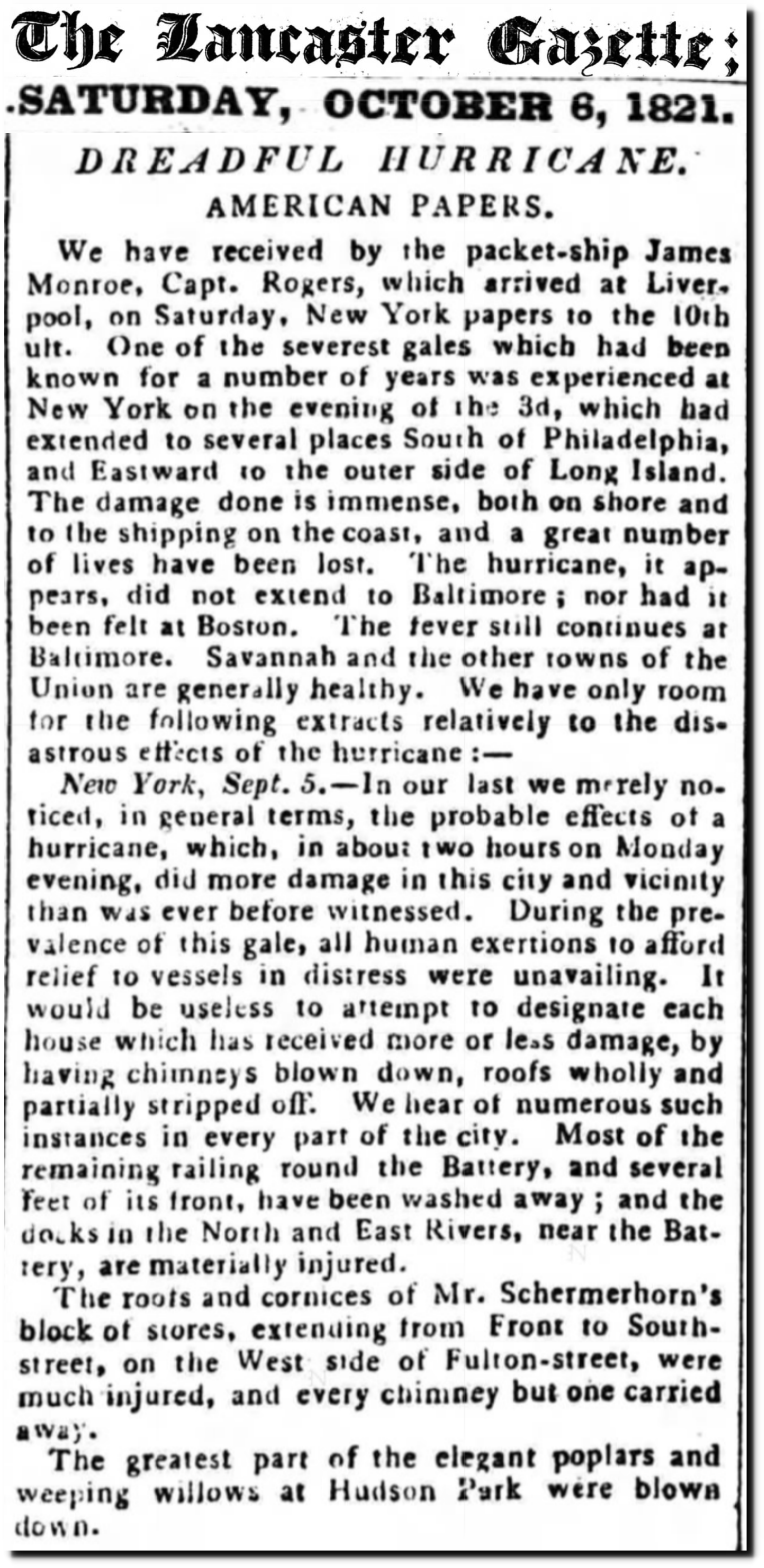 06 Oct 1821, 1 – The Lancaster Gazette at Newspapers.com
This came six years after another massive hurricane.
New York's brilliant governor believes that New York didn't used to have hurricanes.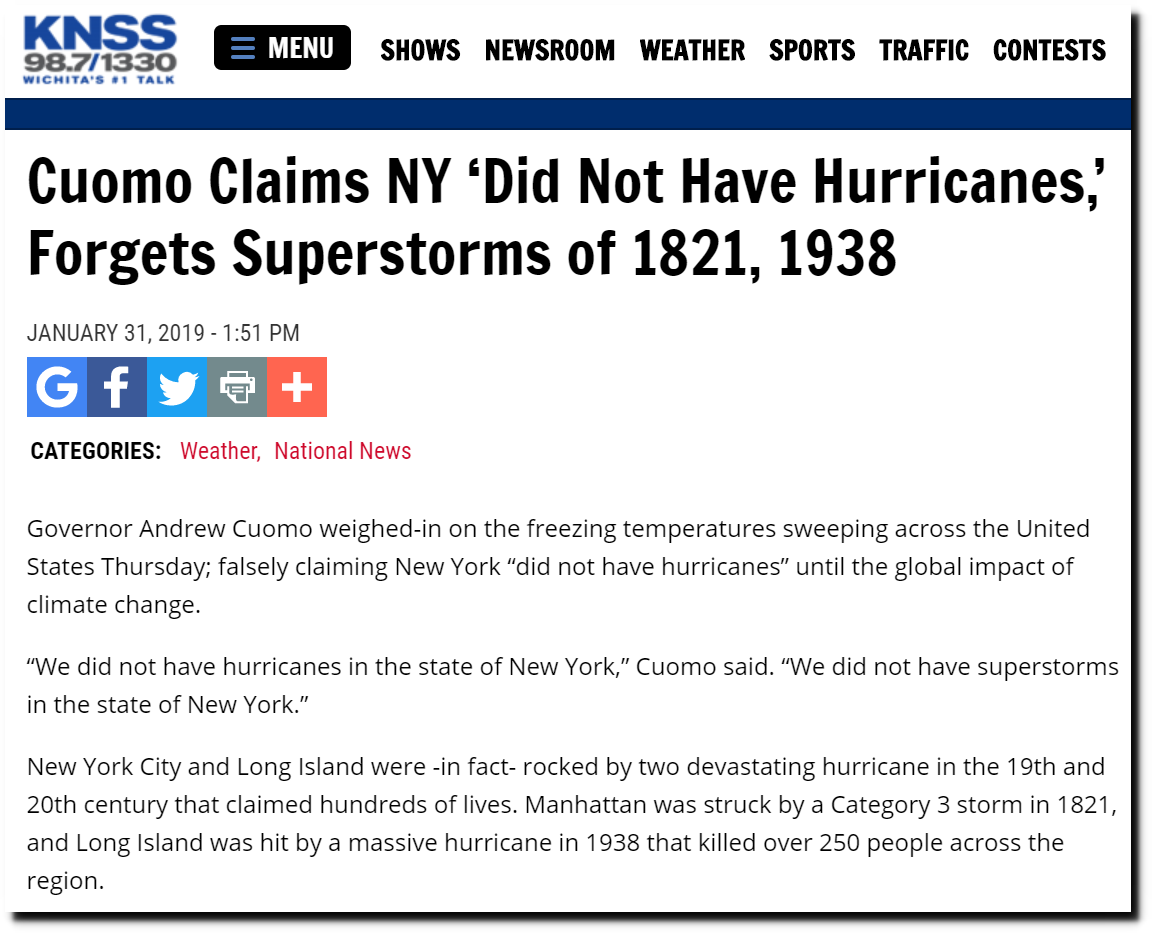 Cuomo Claims NY 'Did Not Have Hurricanes,' Forgets Superstorms of 1821, 1938 | KNSS 98.7/1330
Hurricanes go all over the North Atlantic. Even Iceland has been hit by many tropical cyclones.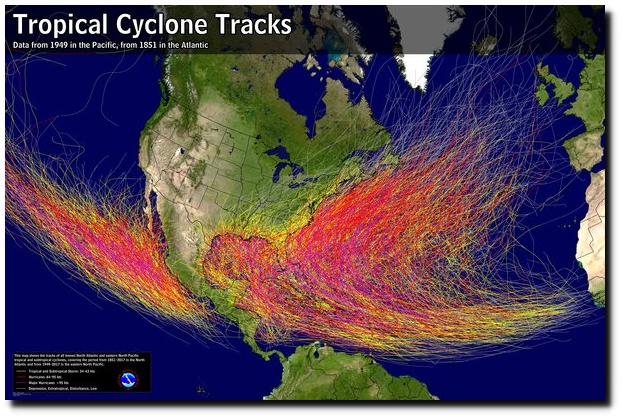 Cyclones (Tropical) – Vulnerability Assessment
Eight of the ten deadliest US hurricanes occurred more than 100 years ago.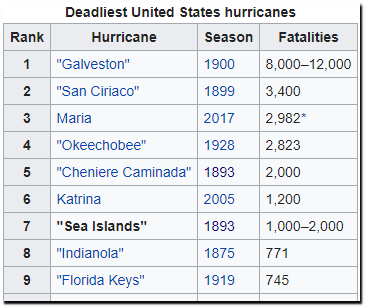 Nine of the 25 deadliest atlantic hurricanes occurred around the time of the Revolutionary War.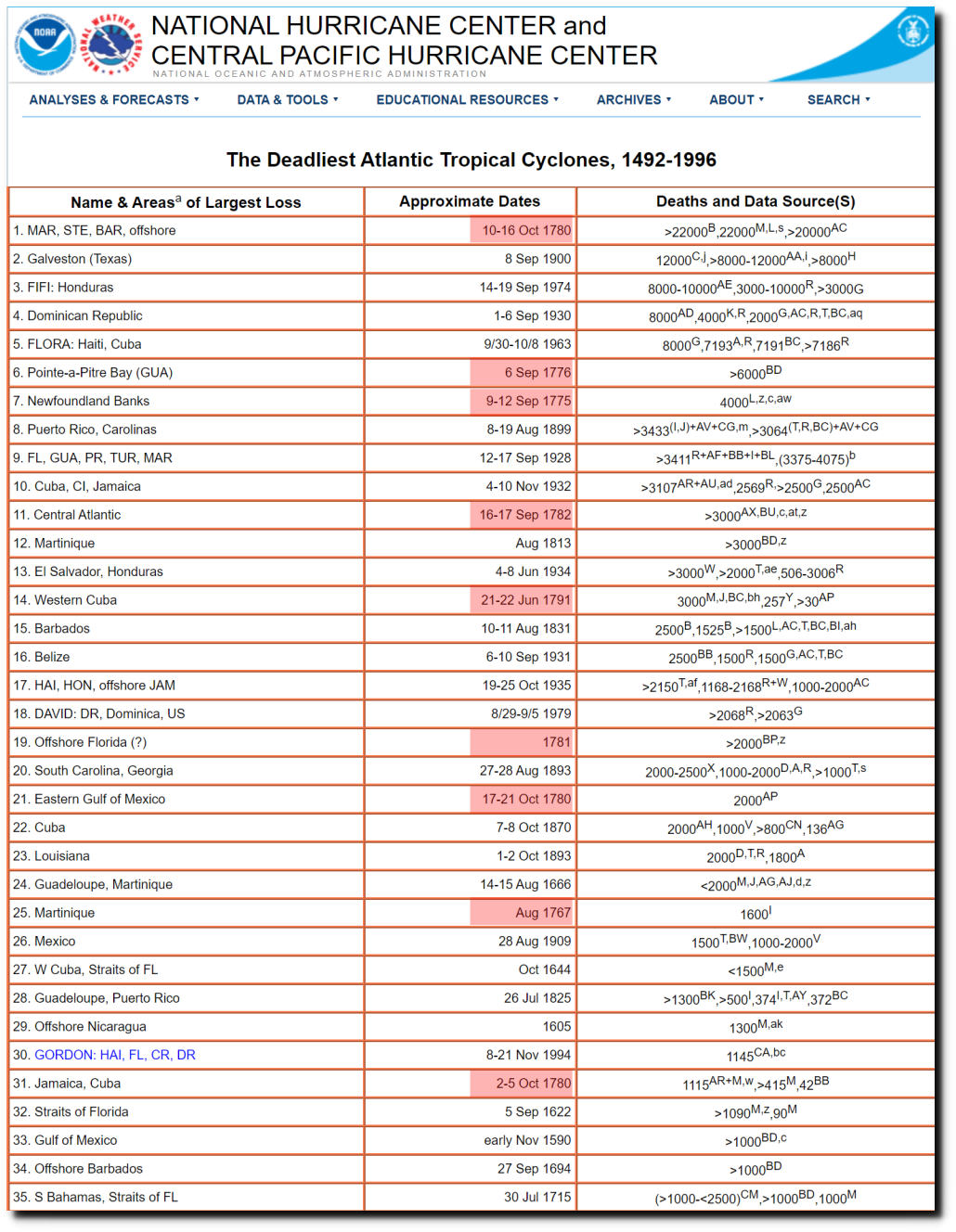 The Deadliest Atlantic Tropical Cyclones, 1492-1996
The deadliest Atlantic hurricane occurred in 1780, and destroyed every single building in Barbados.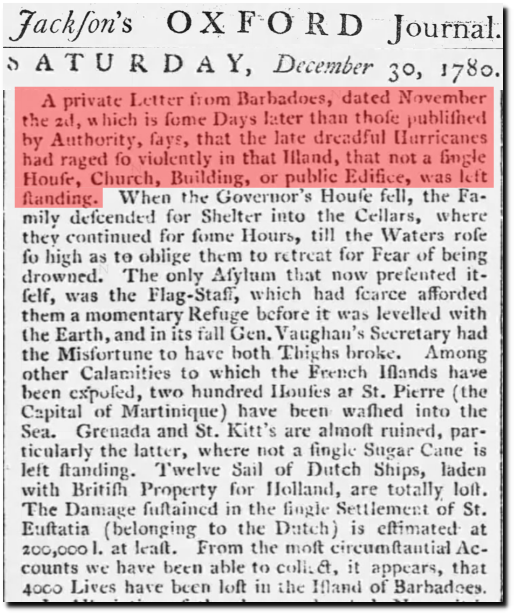 30 Dec 1780, 2 – Jackson's Oxford Journal at Newspapers.com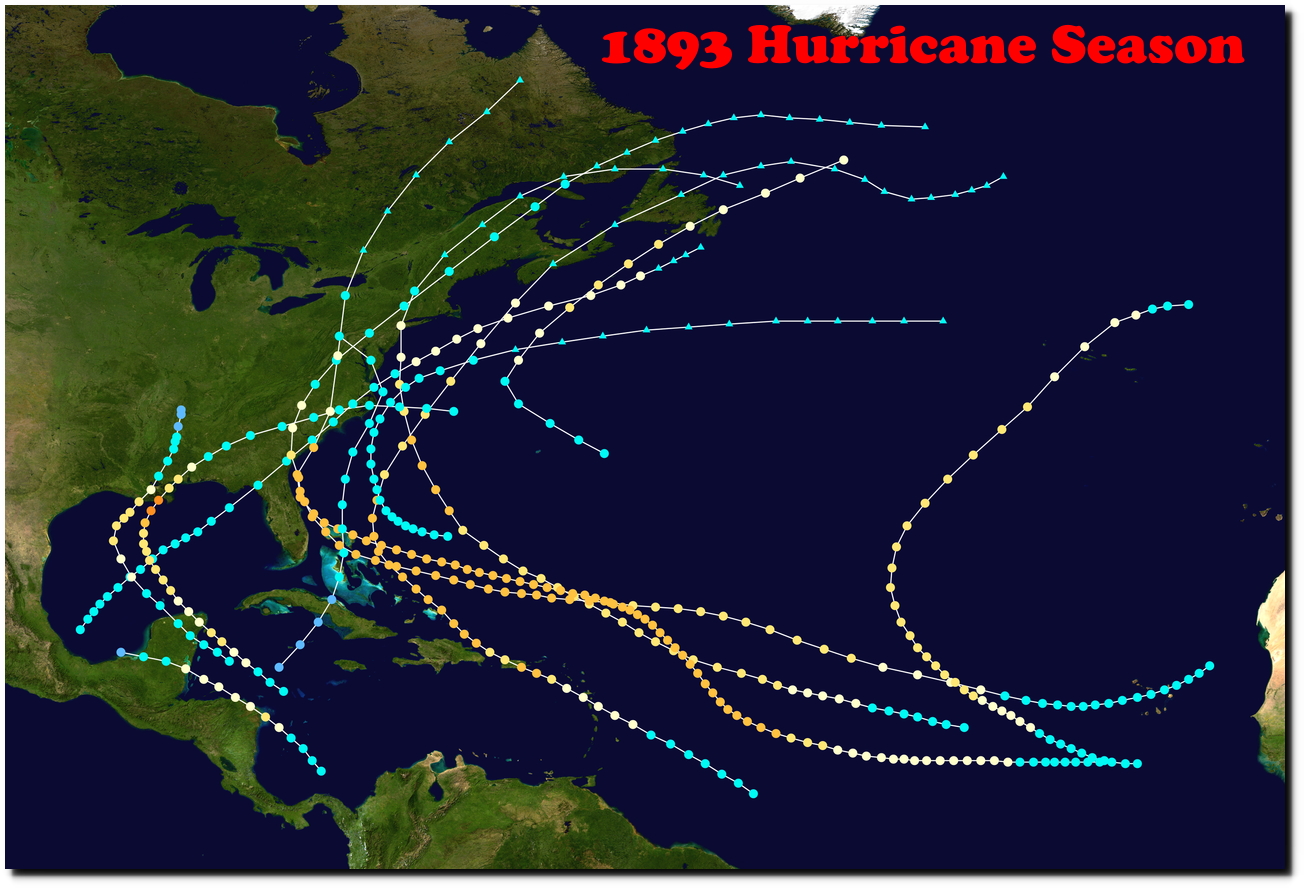 1893 Atlantic hurricane season – Wikipedia
Obama took full advantage of Hurricane Sandy for political purposes, then bought a mansion on the beach in New England.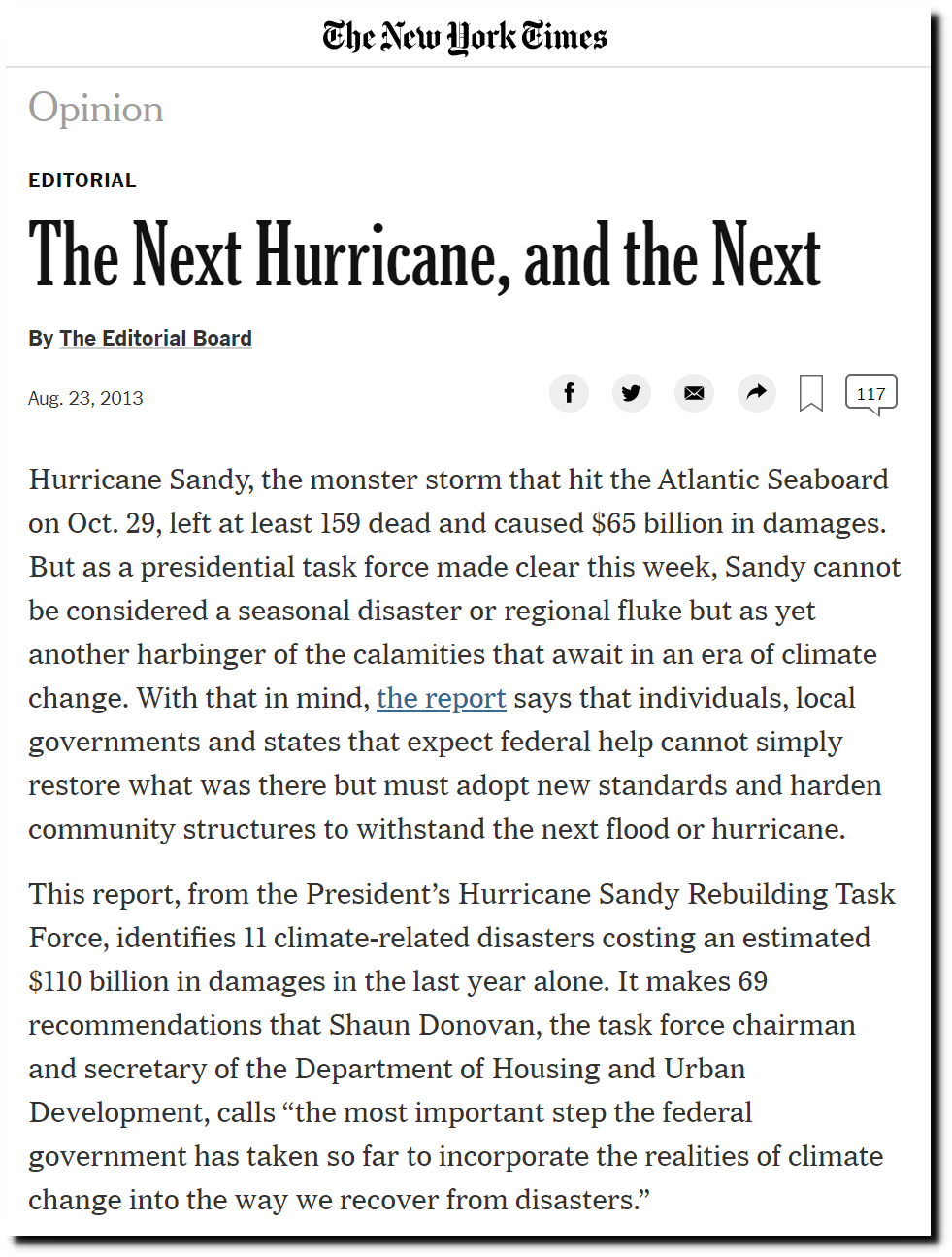 Opinion | The Next Hurricane, and the Next – The New York Times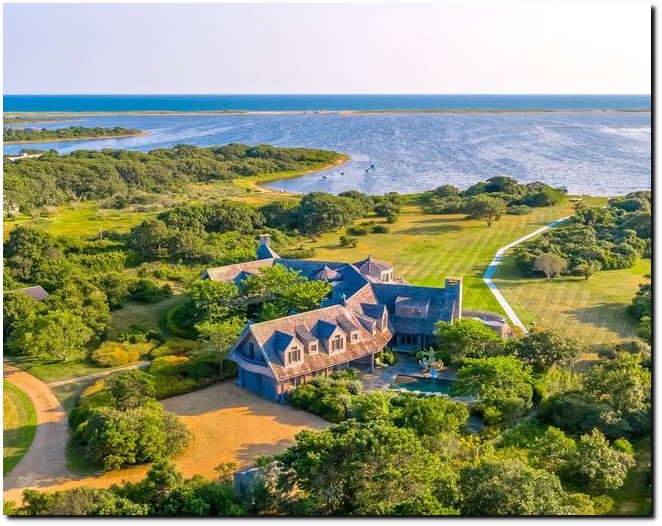 This si what New England looked like after the 1938 hurricane.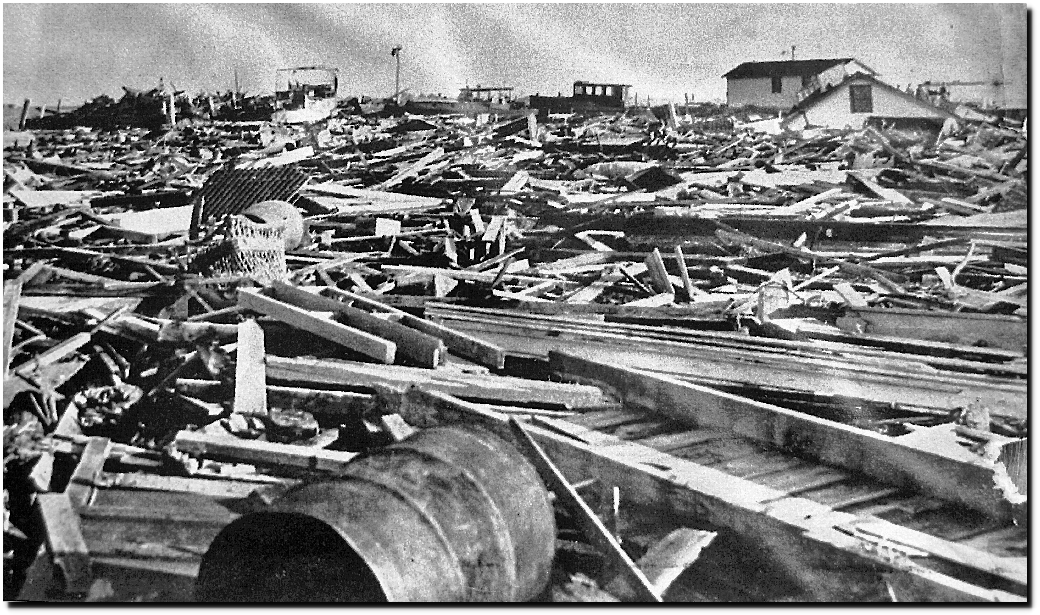 According to NASA's James Hansen, Lower Manhattan has been underwater for two years already.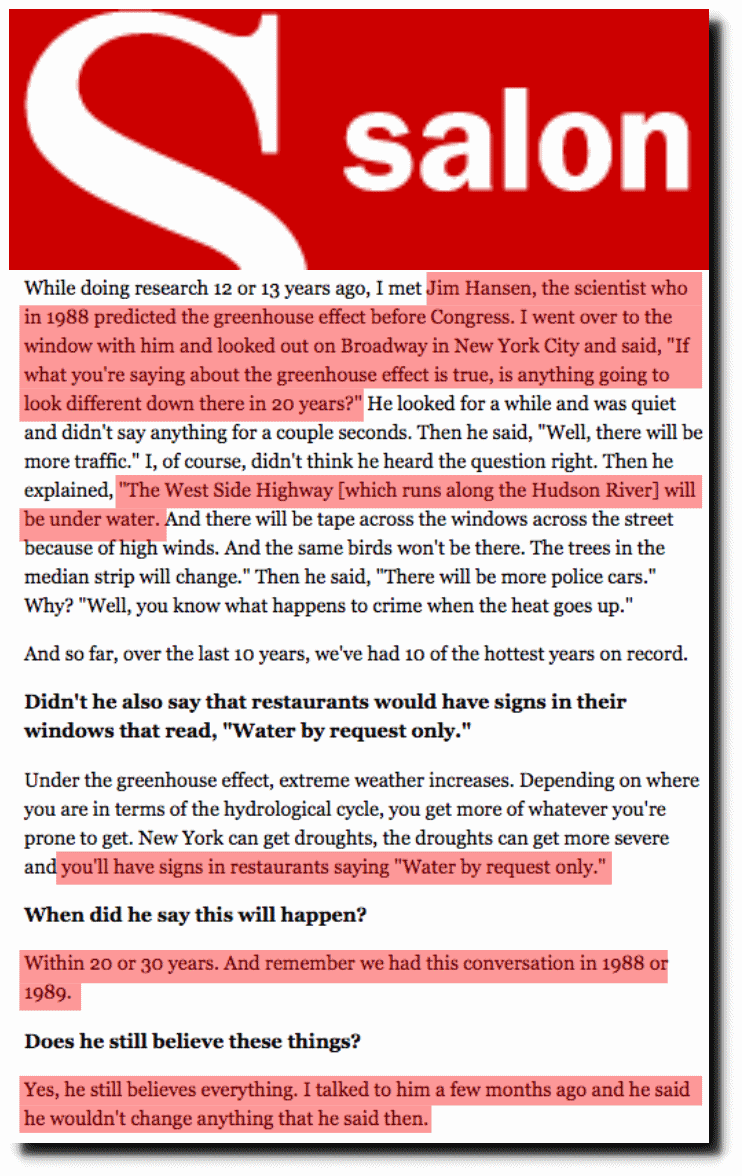 Stormy weather – Global warming – Salon.com
After Sandy, New Yorkers got a sneak preview of a low carbon footprint and the Green New Deal.