When in a pinch, Zeke Hausfather is the go-to-man for climate disinformation. Here is one section of his latest work. He claims ignorance about the historical retreat of glaciers, and bases his argument around hearsay, misinformation and the beliefs of people who have been consistently wrong.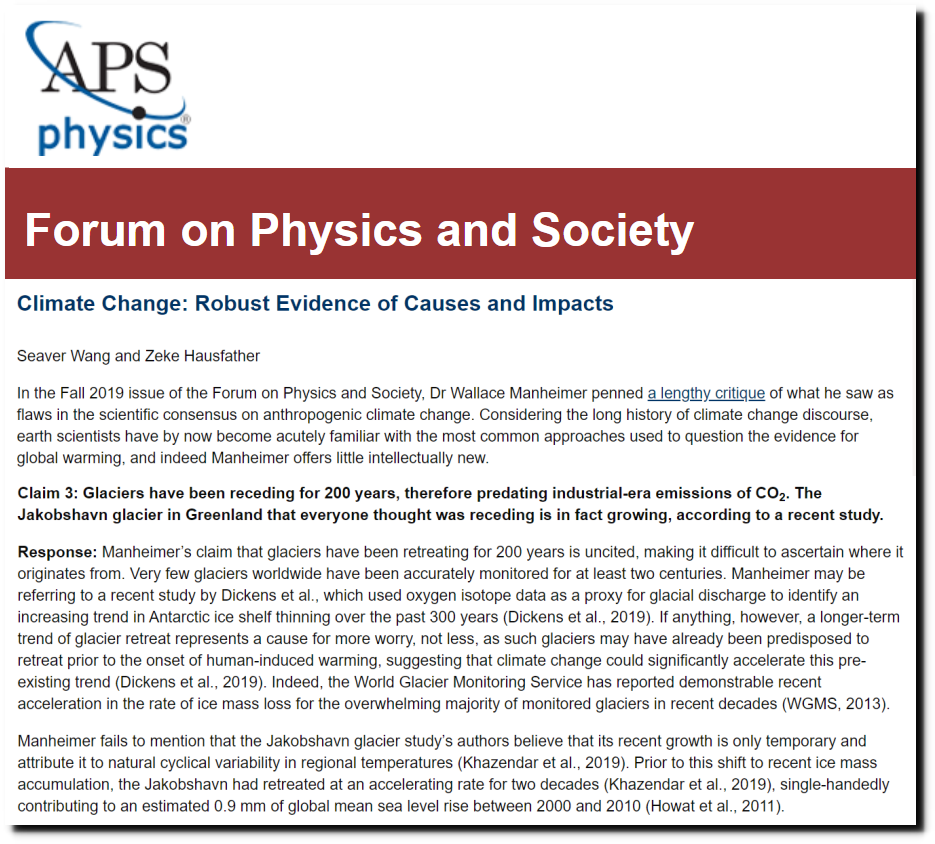 APS Physics | FPS | Climate Change: Robust Evidence of Causes and Impacts
He could have gone to the Glacier Bay National Park website, and found out that Alaska's largest glacier retreated 45 miles from 1750 to 1880.
Glacier Bay's Glacial History – Glacier Bay National Park & Preserve (U.S. National Park Service)
But Glacier Bay hardly retreated at all over the last 50 years.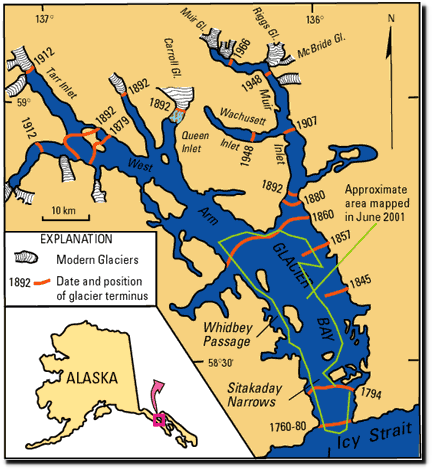 He could have gone to the USGS web site and found out that Glacier National Park has been retreating since 1850.
History of Glaciers in Glacier National Park
Experts predicted Glacier National Park would be ice free by 1948.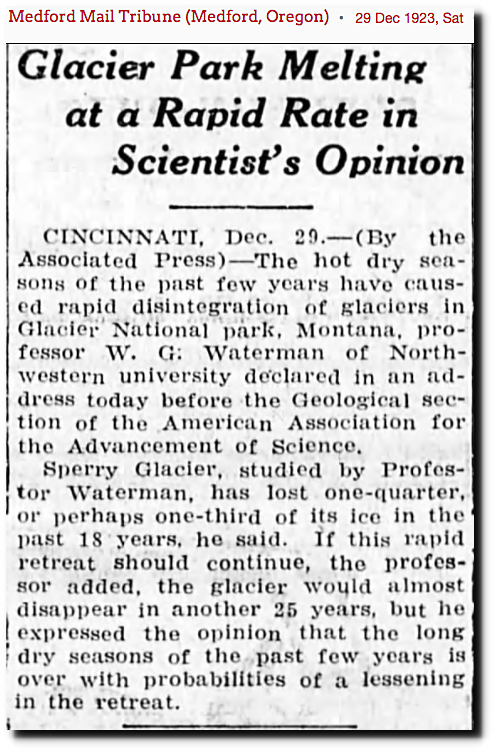 29 Dec 1923, Page 5 – at Newspapers.com
He could have gone to the NASA web site, and found out that the Jakobshavn Glacier (which is now advancing) retreated very rapidly from 1851 to 1964, and then hardly at all through the end of the 20th century. Over the last three years it has been advancing.
Or the Geologic Survey of Denmark.

Geological Survey of Denmark and Greenland Bulletin 14, 14-25
Jakobshavn Glacier Grows for Third Straight Year – Climate Change: Vital Signs of the Planet
When the glacier started advancing in 2016, climate experts were saying it was "retreating at galloping speed." These are the same experts whom Zeke uses for his sources of  hearsay.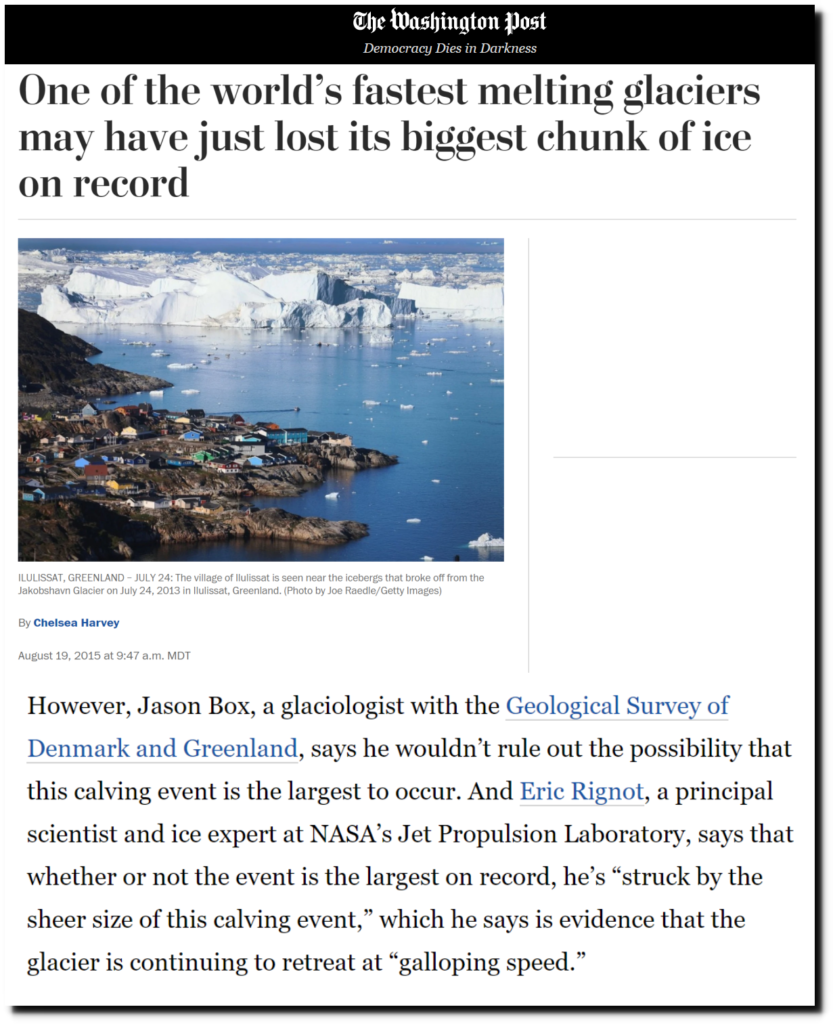 One of the world's fastest melting glaciers may have just lost its biggest chunk of ice on record – The Washington Post
Glaciers have been disappearing for a long time, and it has nothing to do with greenhouse gases.
16 Aug 1902 – Alpine Glaciers Disappearing. – Trove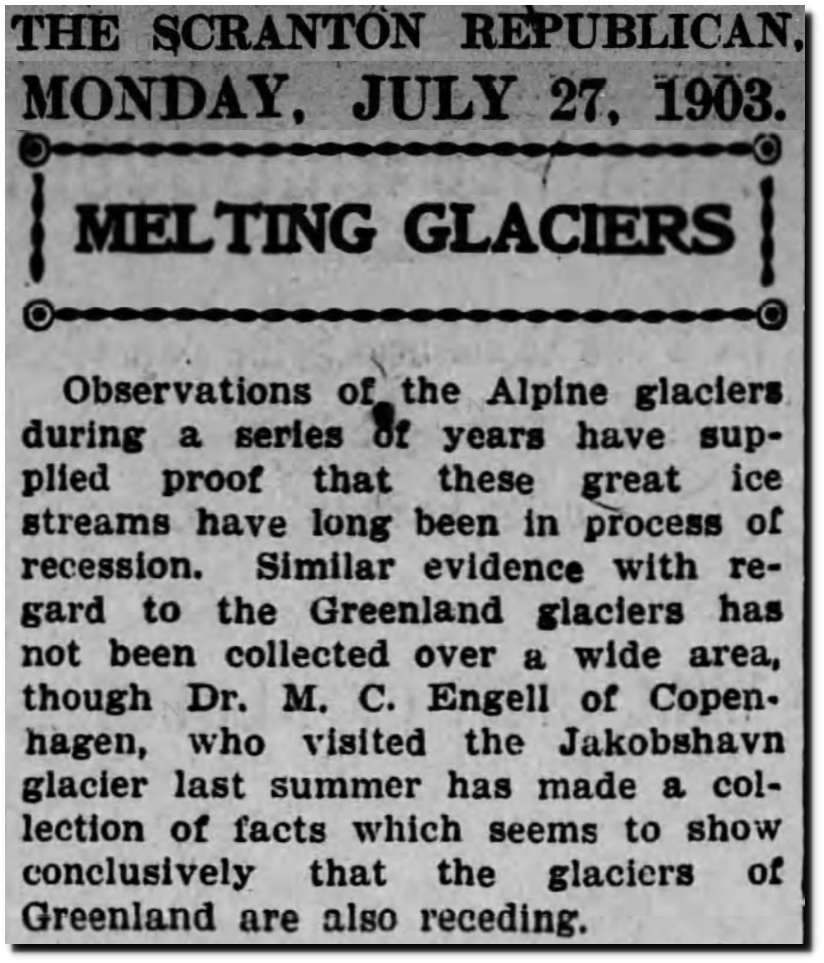 27 Jul 1903, Page 4 – The Tribune at Newspapers.com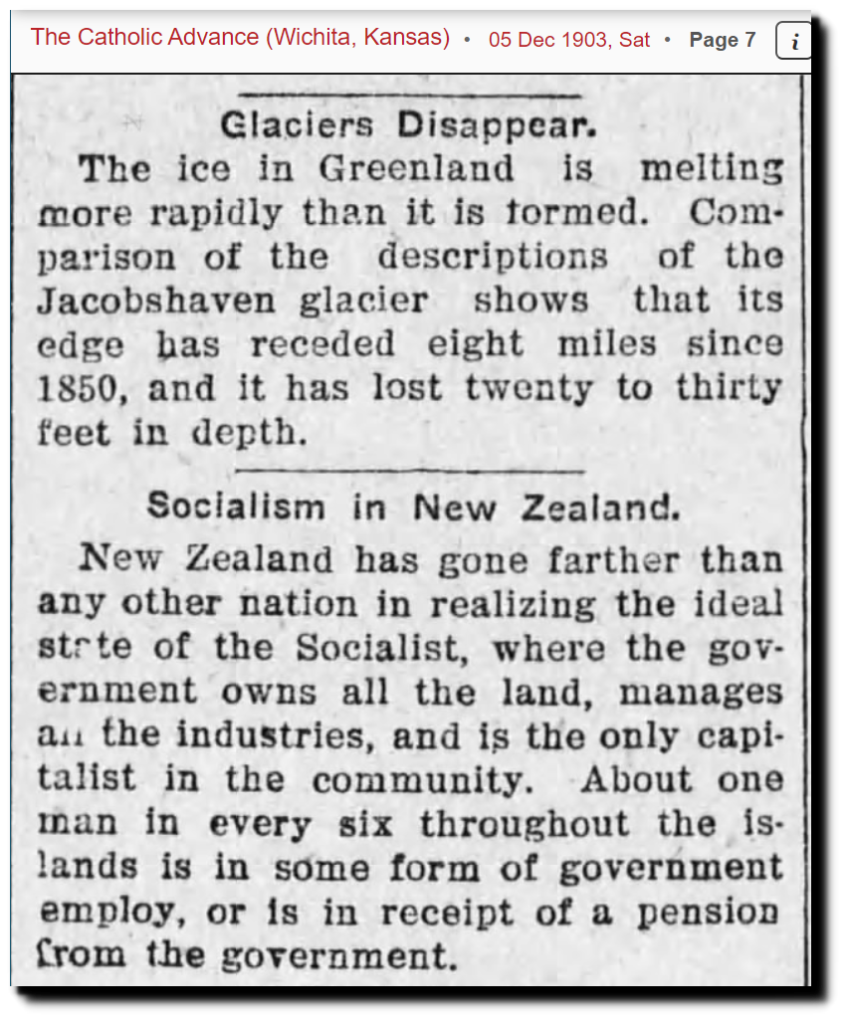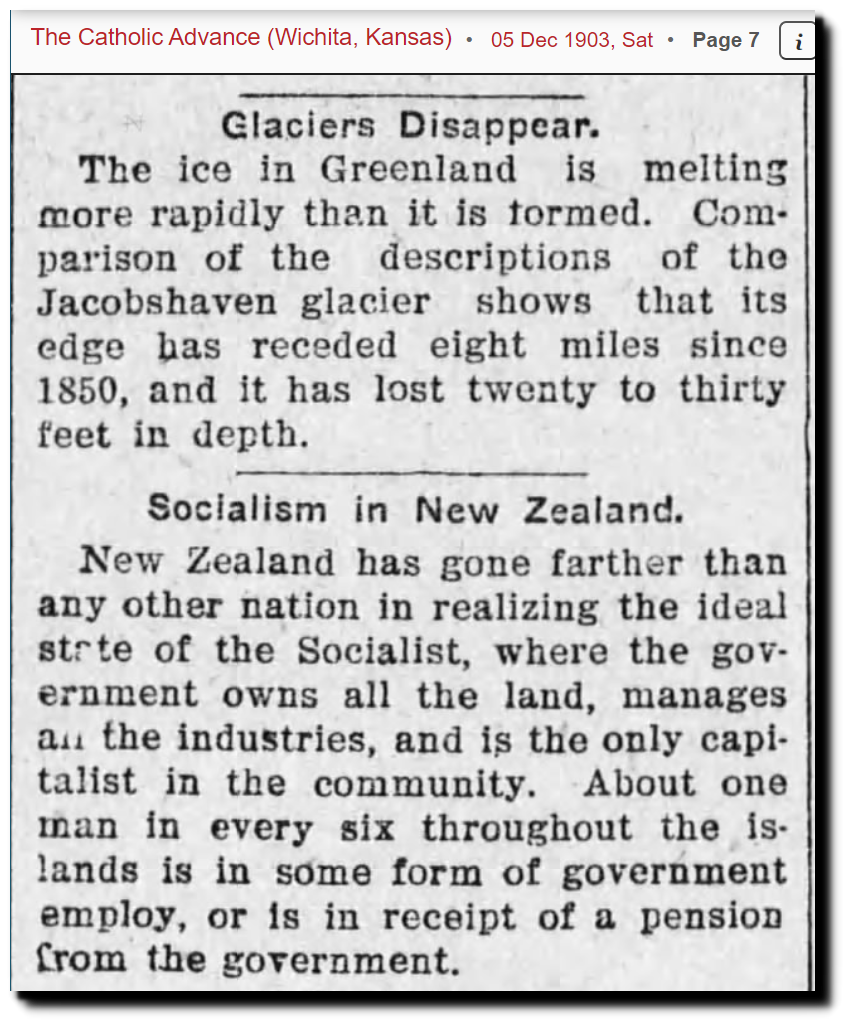 05 Dec 1903, Page 7 – The Catholic Advance at Newspapers.com
31 Jul 1906 – South Pole Warming Up
13 Dec 1907 – SHRINKING GLACIERS. – Trove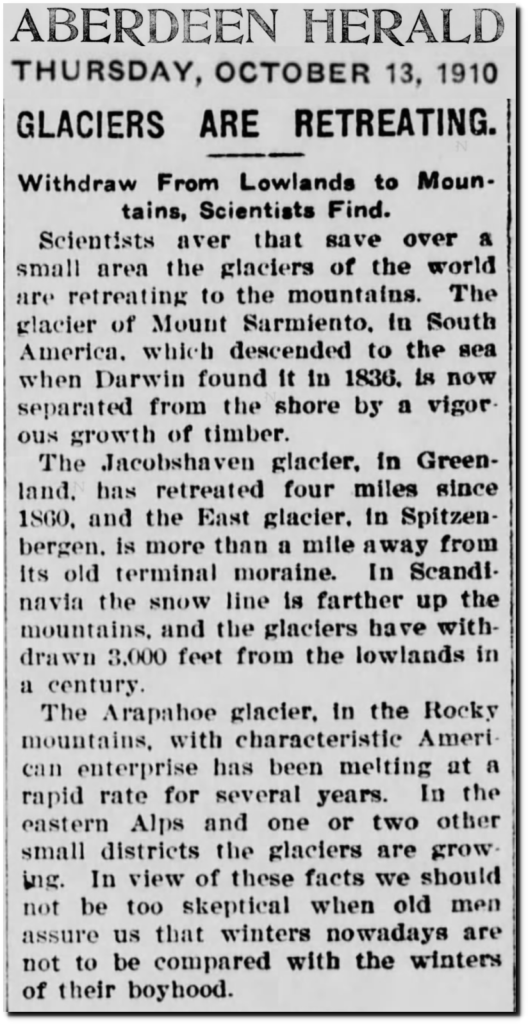 13 Oct 1910, Page 7 – Aberdeen Herald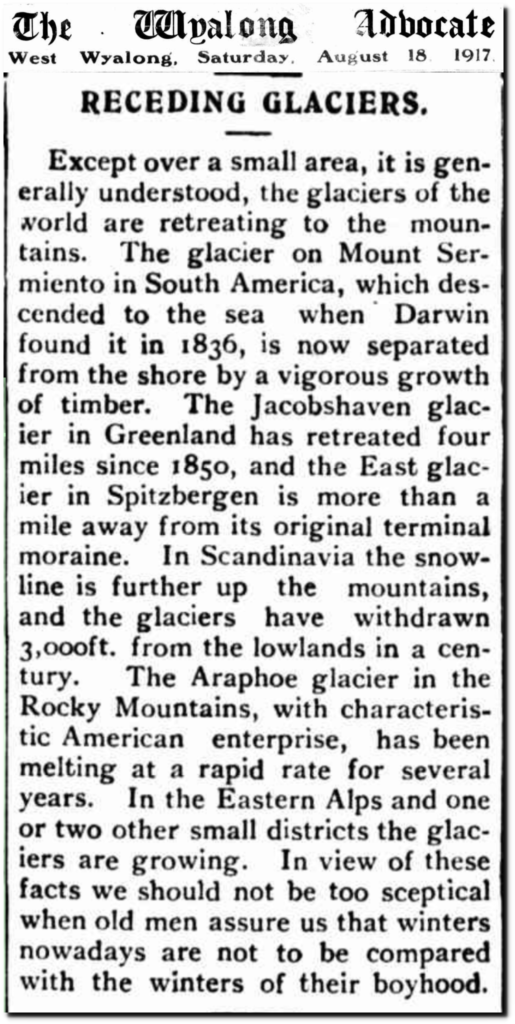 18 Aug 1917 – RECEDING GLACIERS. – Trove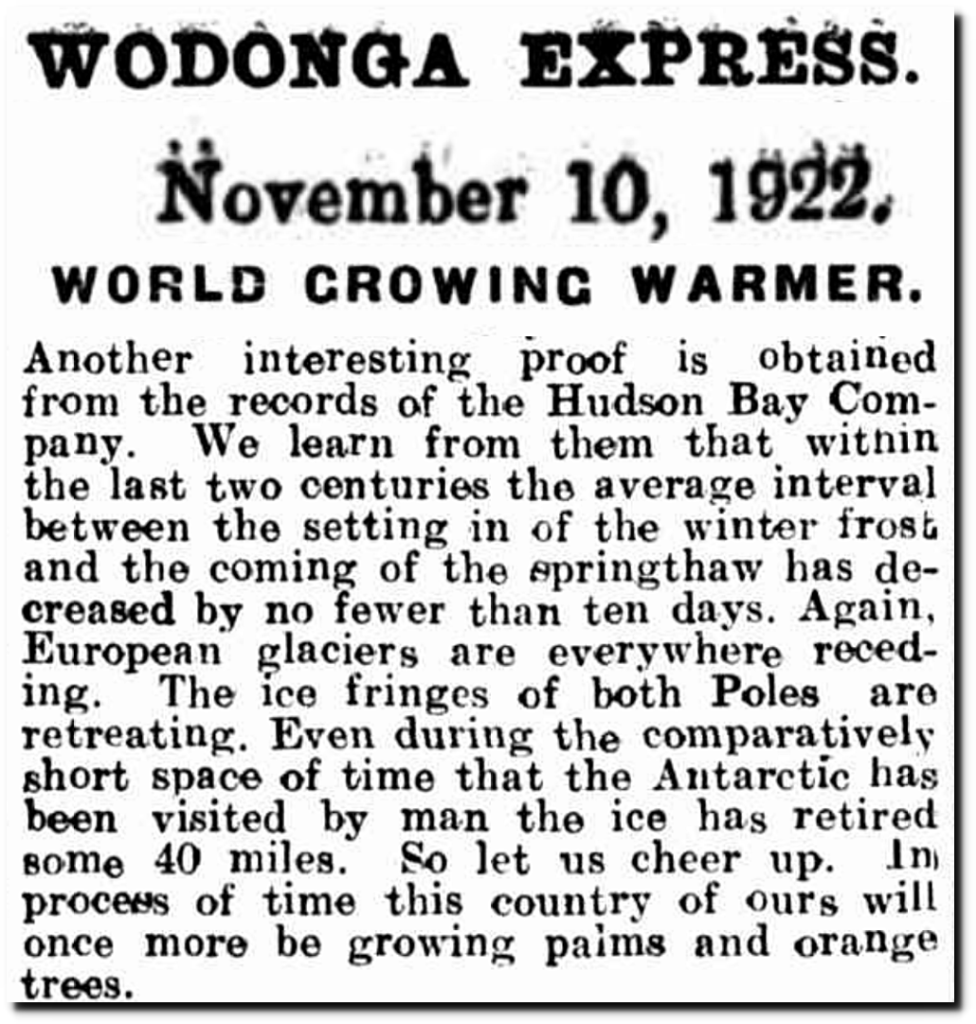 10 Nov 1922 – WORLD CROWING WARMER. – Trove
17 Sep 1936, Page 16 – Arizona Republic at Newspapers.com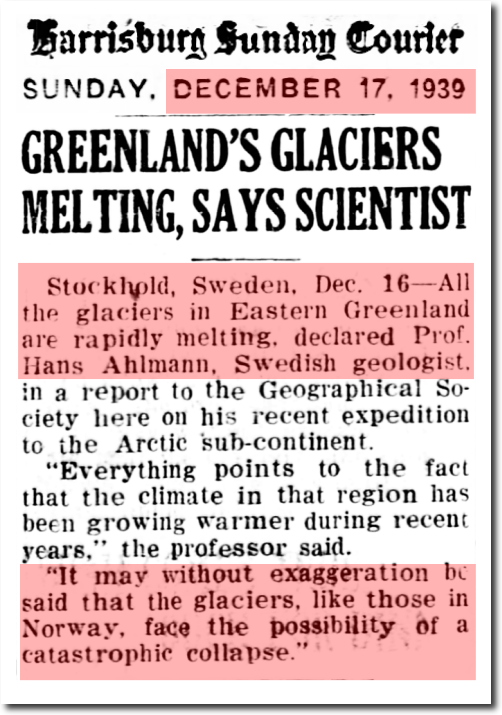 17 Dec 1939, Page 15 – Harrisburg Sunday Courier at Newspapers.com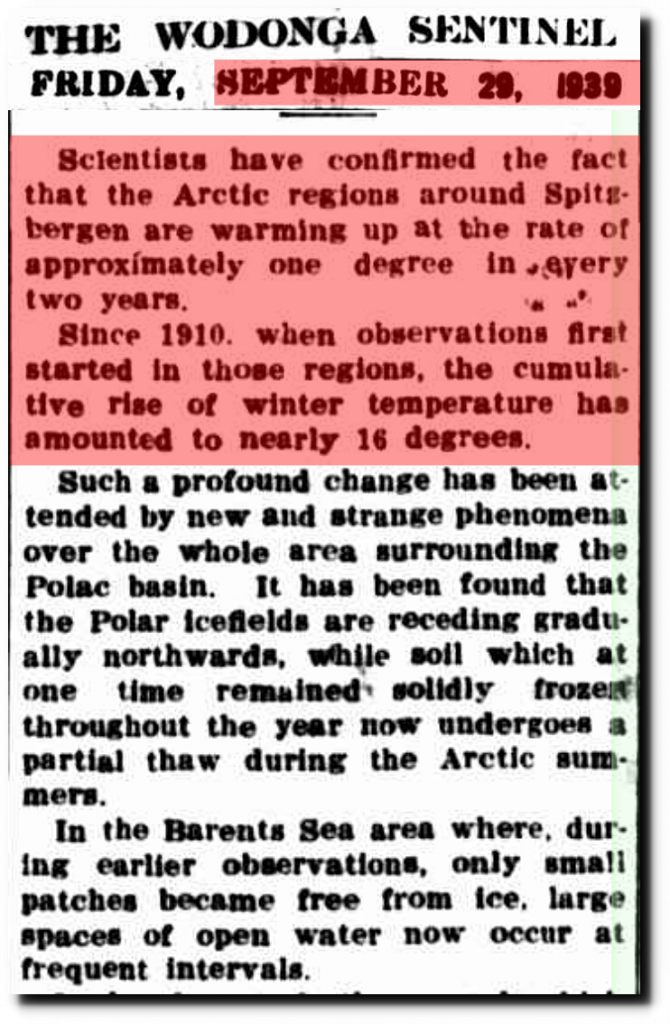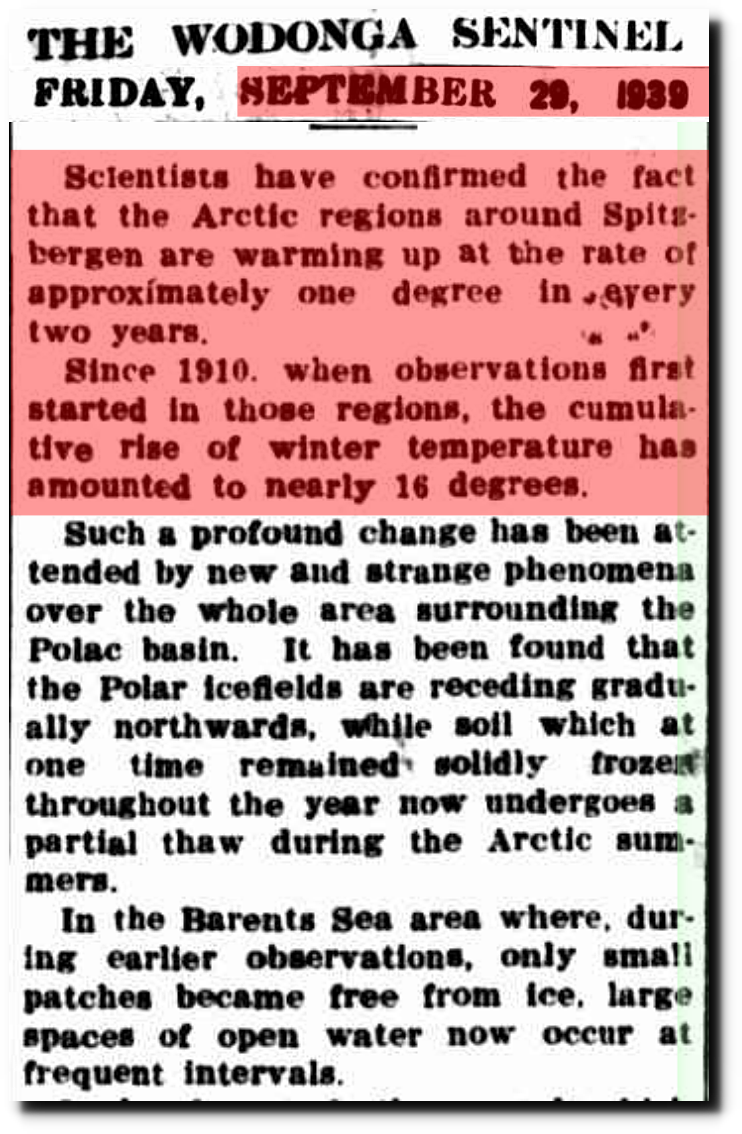 29 Sep 1939 – What is The World Coming To? – Trove
29 May 1940, Page 14 – Cumberland Evening Times at Newspapers.com
24 Dec 1940, Page 7 – La Grande Observer at Newspapers.com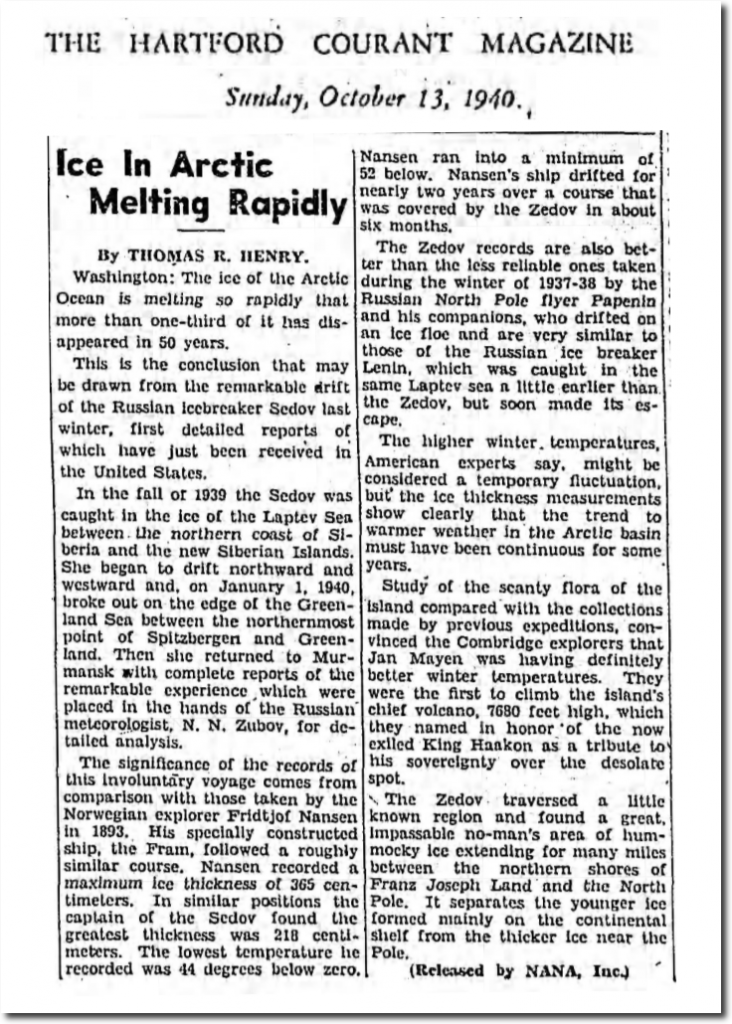 13 Oct 1940, Page 76 – Hartford Courant at Newspapers.com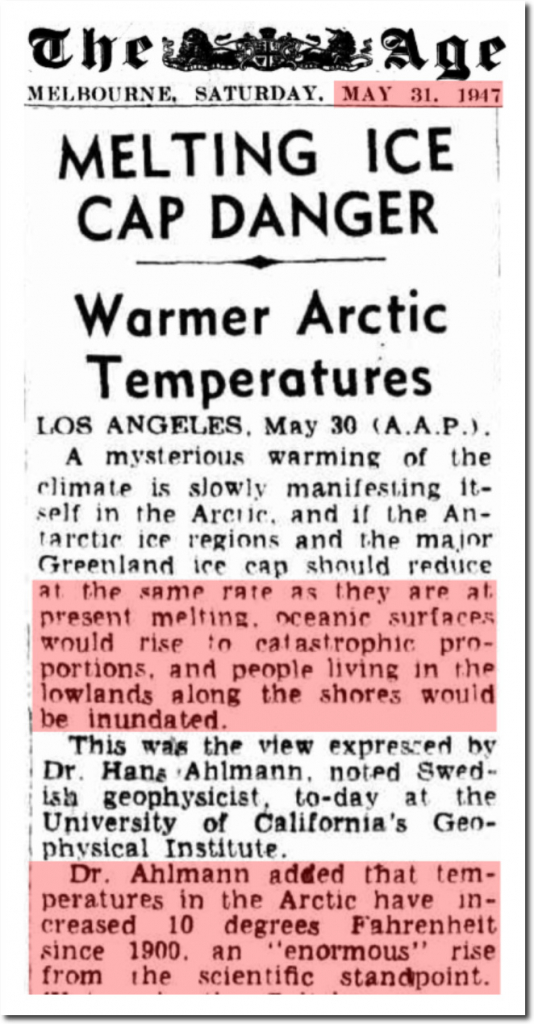 31 May 1947 – MELTING ICE CAP DANGER – Trove
27 May 1950 – The World Is Getting Warmer, Science Says – Trove
TimesMachine: July 22, 1951 – NYTimes.com