Three years ago, climate alarmists announced that Arctic sea ice extent had dropped (at -30C)  to record low winter levels. Mark Serreze said "We're heading for summers with no sea ice coverage at all."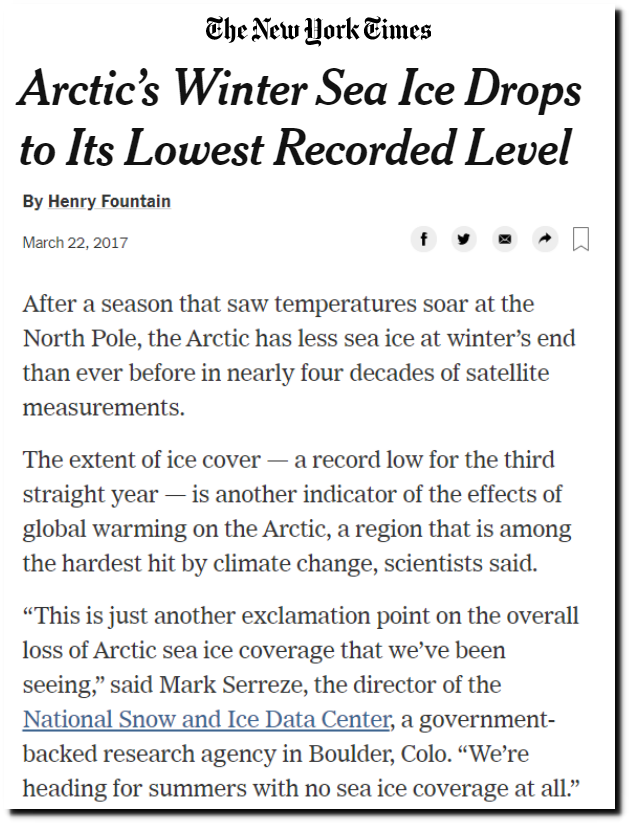 Arctic's Winter Sea Ice Drops to Its Lowest Recorded Level – The New York Times
In 2008, Serreze predicted an ice-free North Pole that summer, and announced that the Arctic is screaming.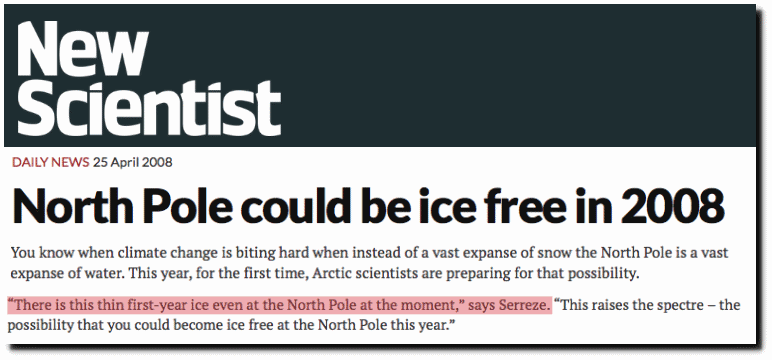 North Pole could be ice free in 2008 | New Scientist

Scientists: 'Arctic Is Screaming,' Global Warming May Have Passed Tipping Point | Fox News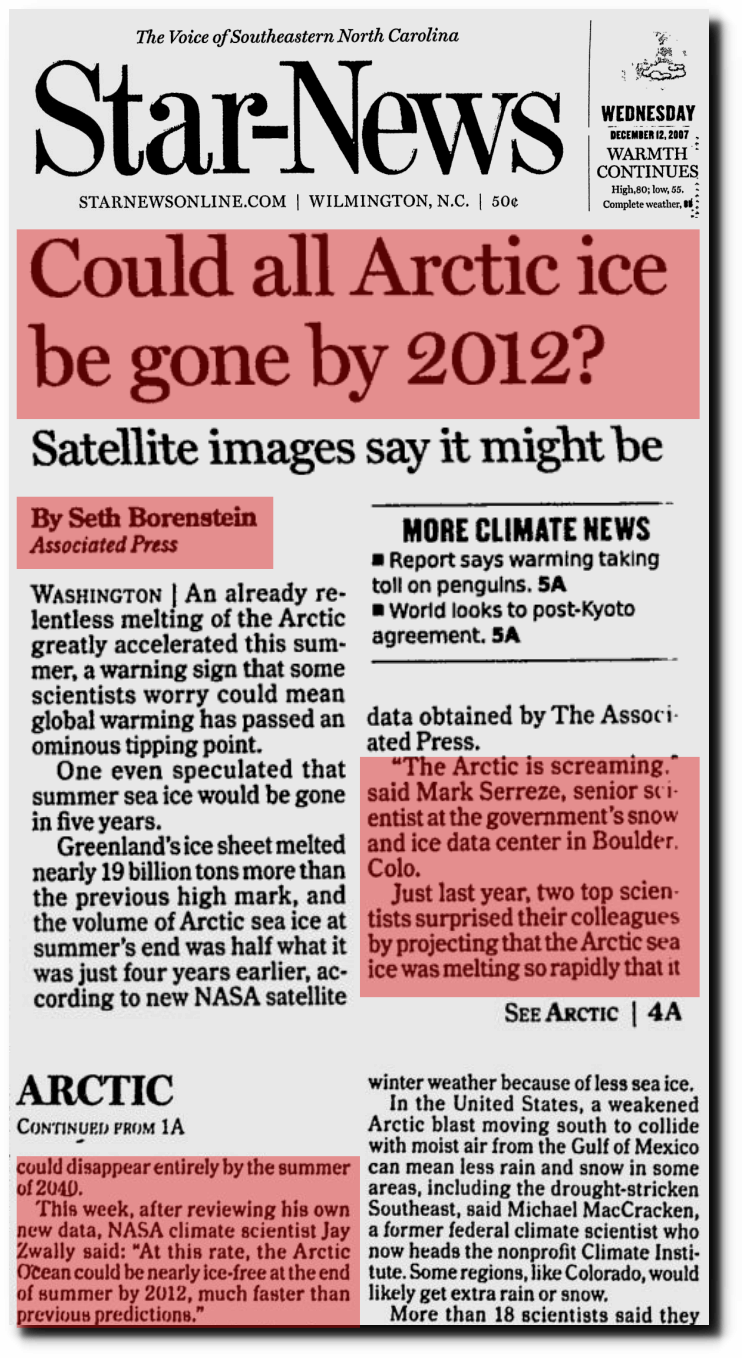 Star-News – Google News Archive Search
Four years ago, he suggested that some sailors try to sail to the North Pole.

After unusual Arctic storms, sea ice coverage in region is plummeting
There has been no trend in Arctic sea ice extent since the start of MASIE records in 2006.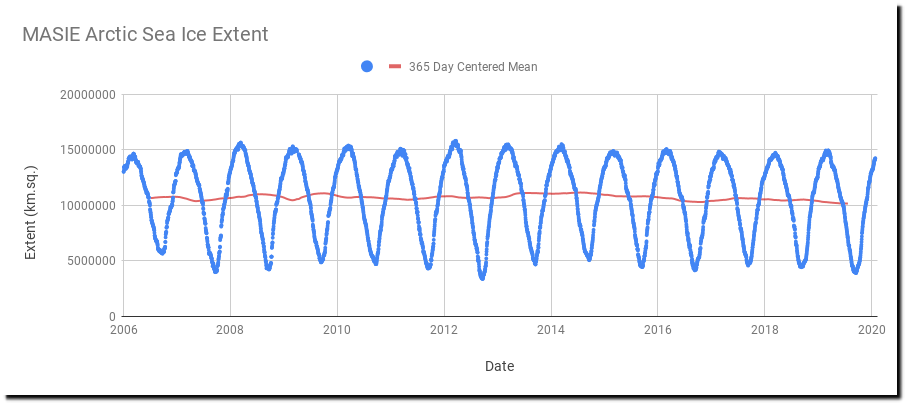 DATASETS/NOAA/G02186/masie_4km_allyears_extent_sqkm.csv
Ice extent is now "normal" – so climate alarmists have quite predictably determined that winter extent is no longer a relevant metric.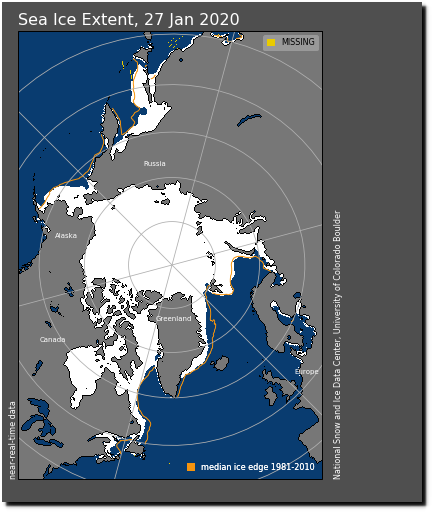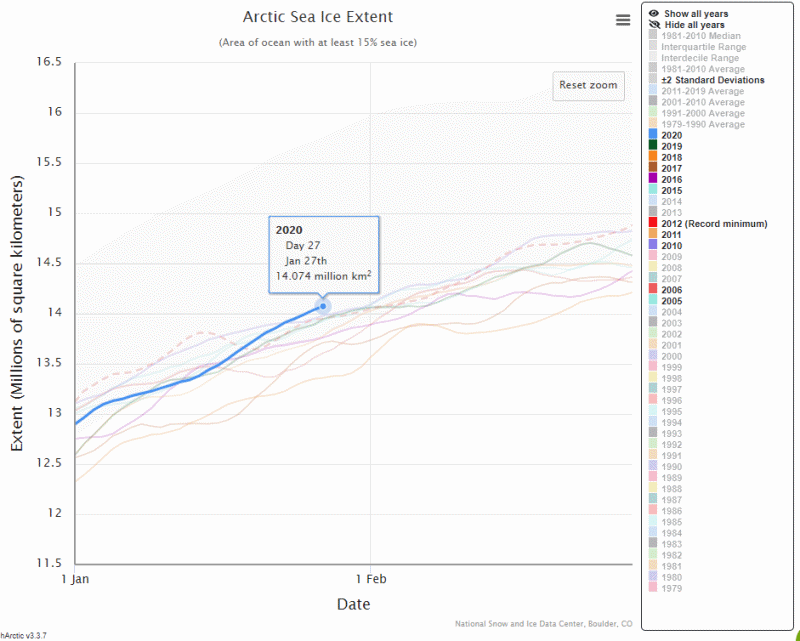 Charctic Interactive Sea Ice Graph | Arctic Sea Ice News and Analysis
Now they want to focus on ice thickness, which is about two meters.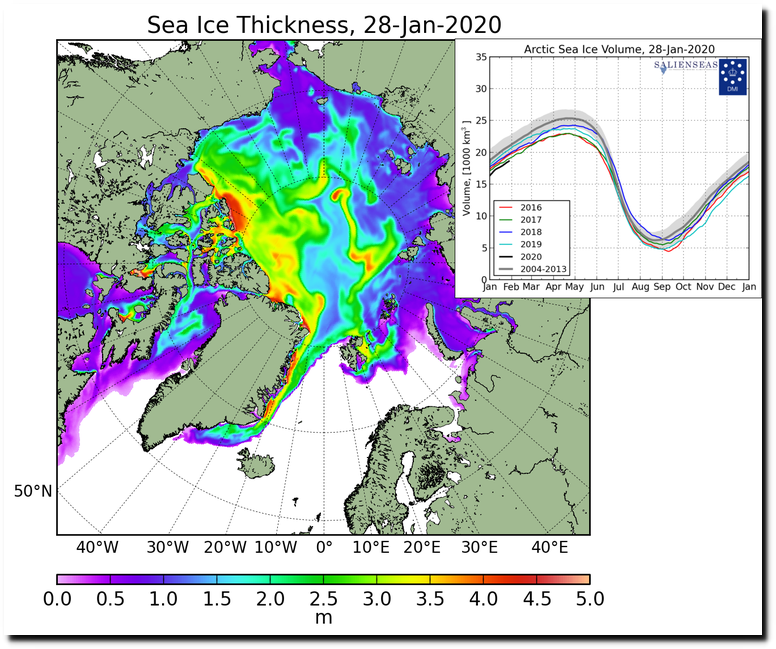 Which is the same as 1958, when sea ice extent was low.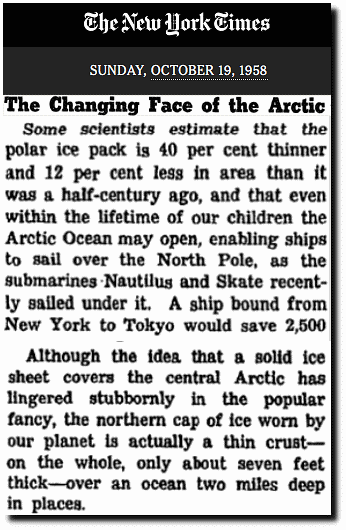 The Changing Face of the Arctic; The Changing Face of the Arctic – The New York Times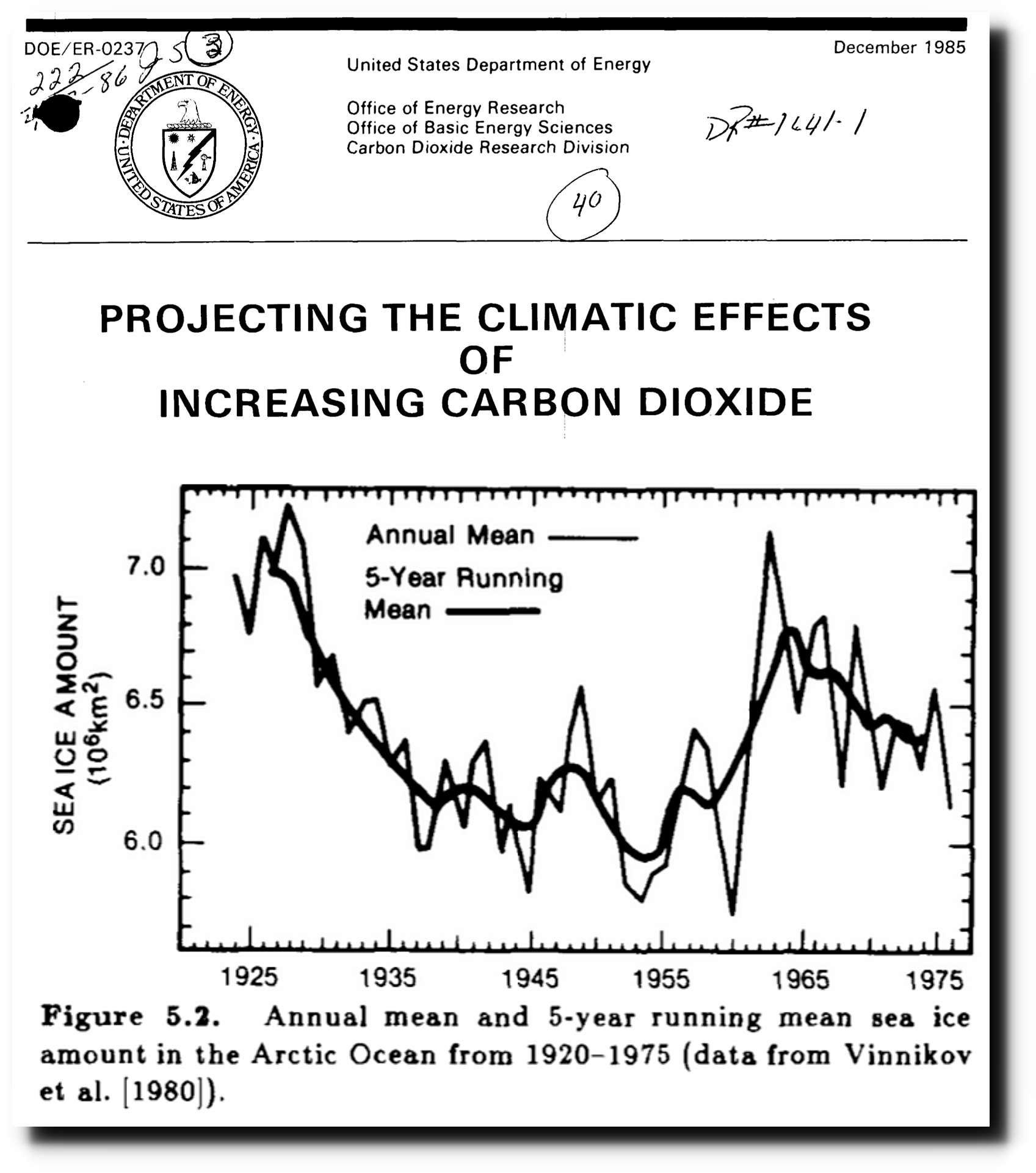 Projecting the climatic effects of increasing carbon dioxide 
In 1922, the region between the North Pole and Alaska was "new, thin, rotten ice."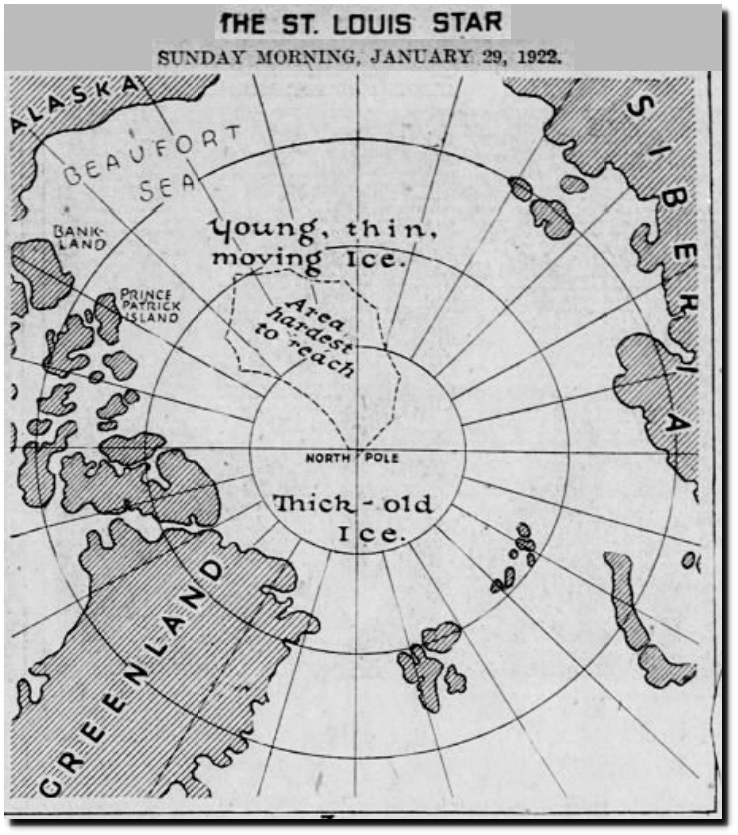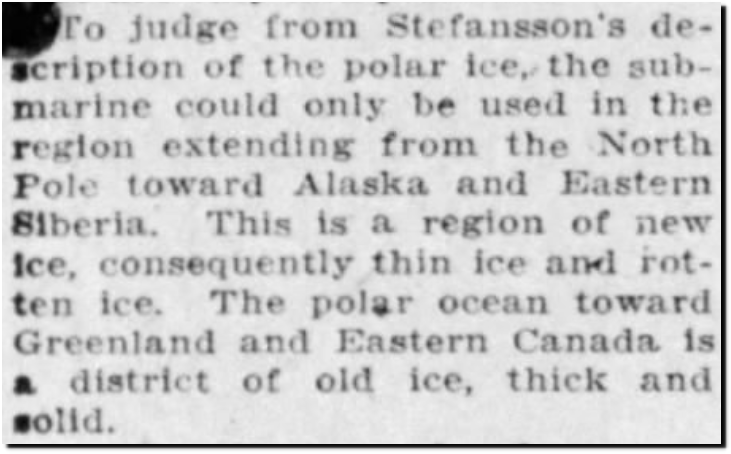 29 Jan 1922, Page 35 – The St. Louis Star and Times at Newspapers.com
Nothing is happening in the Arctic. I've been calling out this scam for twelve years.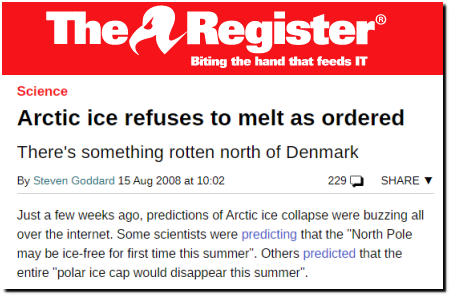 Arctic ice refuses to melt as ordered • The Register
And Congressional Democrats want me silenced so that they can continue lying to the public about the Arctic climate, as well as the rest of the world.

Congress urges Google to act against climate misinformation on YouTube