"a study published in April which said the Arctic would start losing its ice in summer very soon, even if we managed to rapidly reduce carbon emissions in the short-term.

"This really surprised us," said Dirk Notz of the University of Hamburg, who led that research. "The Arctic will become practically sea-ice free in September before the year 2050… in all scenarios."

But a closer look at CESM2 has suggested a potential explanation for the extreme result – it could simply be wrong.
Climate model's dire predictions don't line up with reality – study | Newshub
Climate scientists used to predict an ice-free Arctic every summer,  but are getting smarter now and push their worthless forecasts out past their retirement date.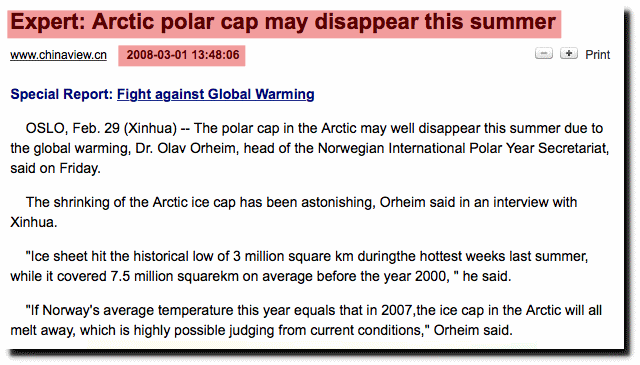 Expert: Arctic polar cap may disappear this summer_English_Xinhua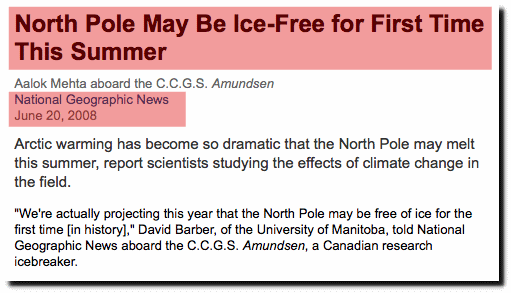 North Pole May Be Ice-Free for First Time This Summer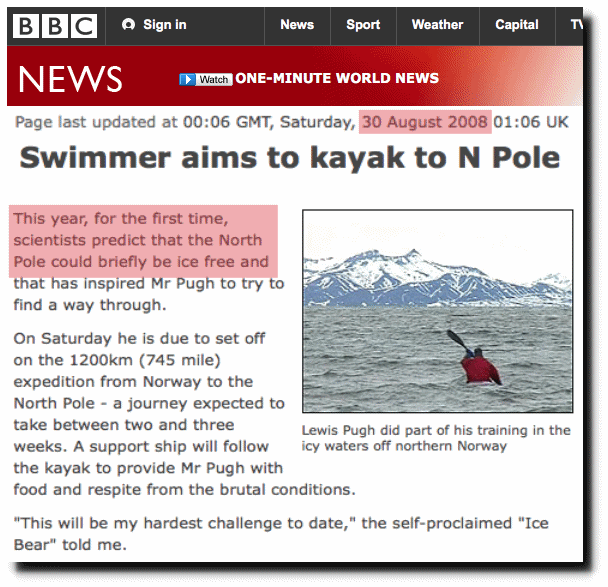 BBC NEWS | UK | Swimmer aims to kayak to N Pole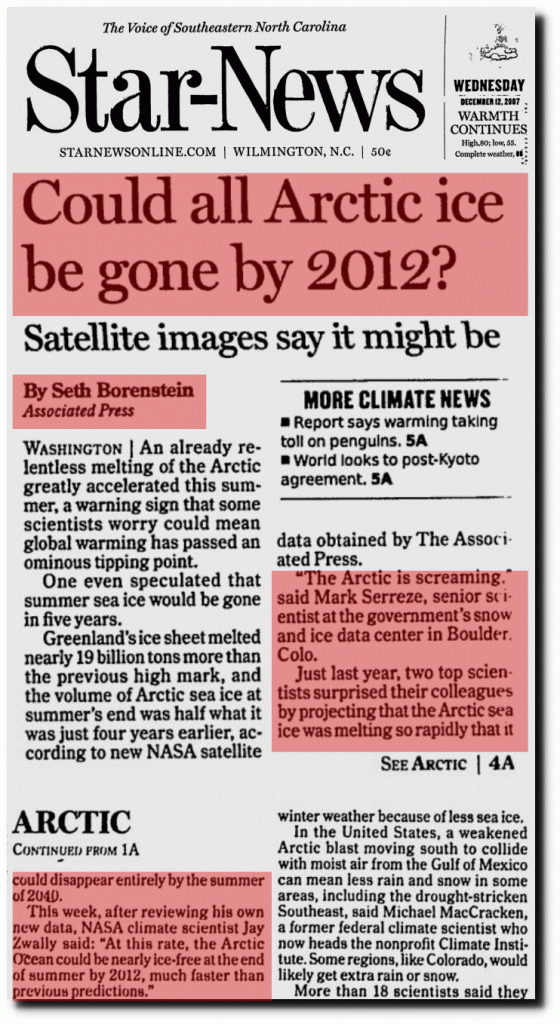 Star-News – Google News Archive Search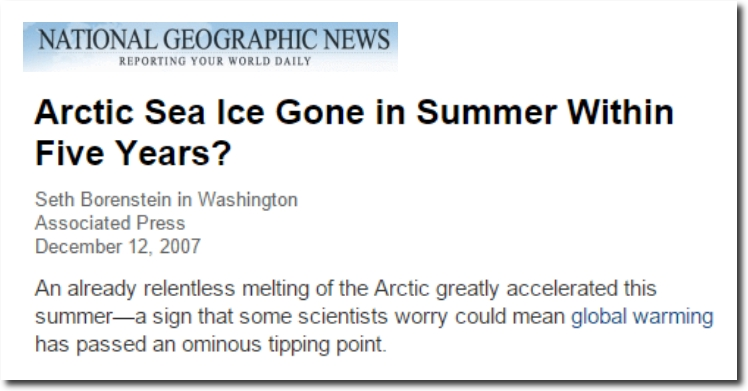 Arctic Sea Ice Gone in Summer Within Five Years?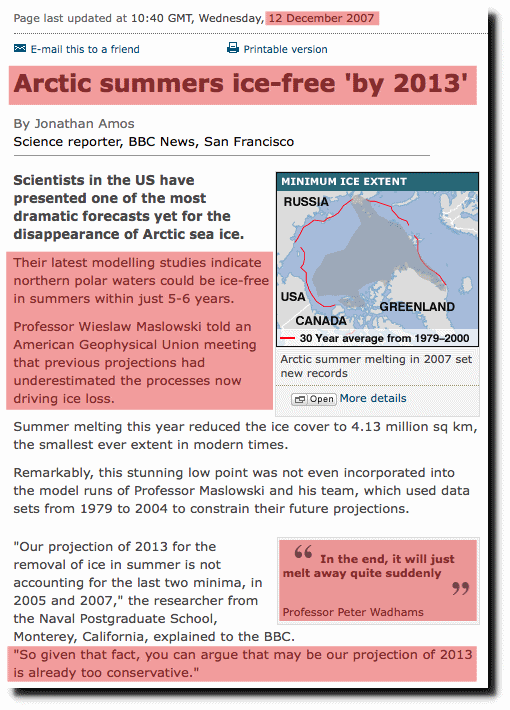 BBC NEWS | Science/Nature | Arctic summers ice-free 'by 2013'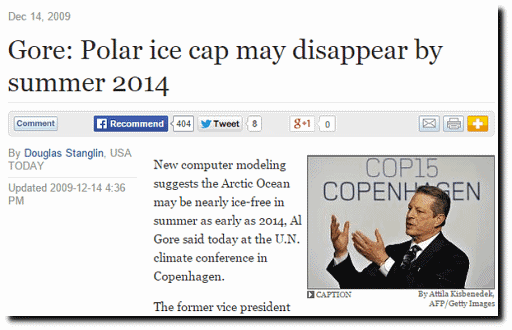 Gore: Polar ice cap may disappear by summer 2014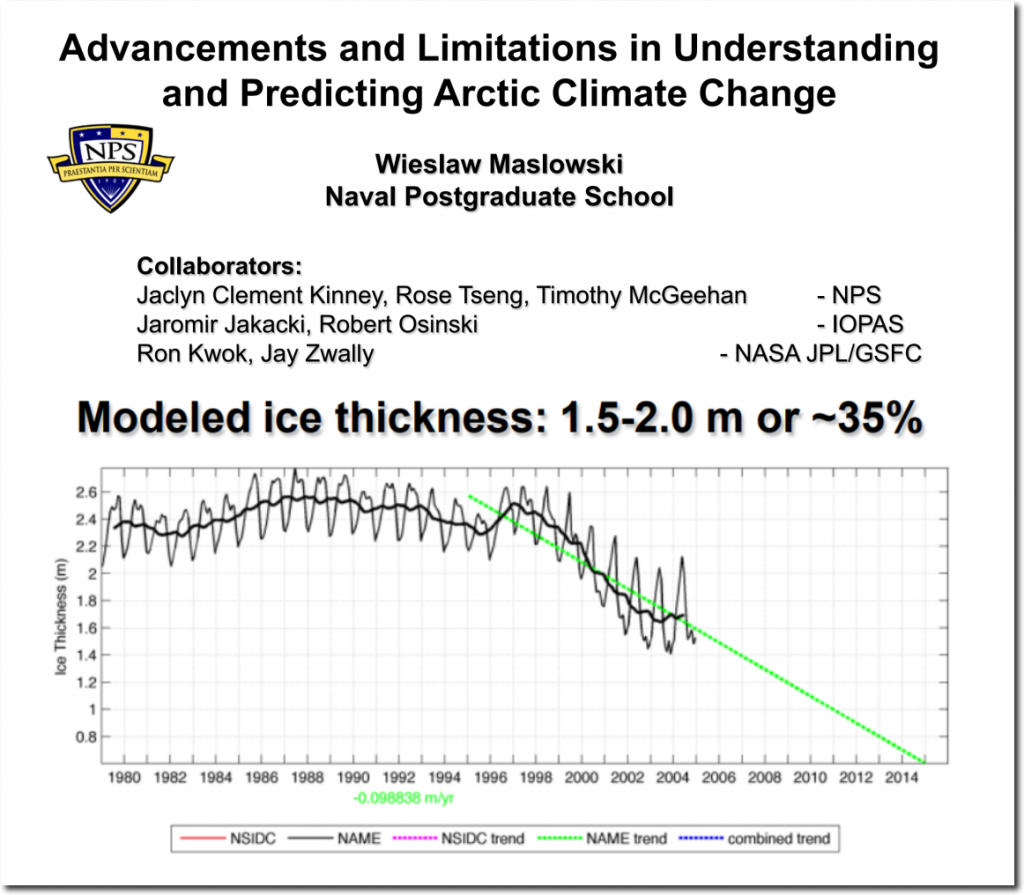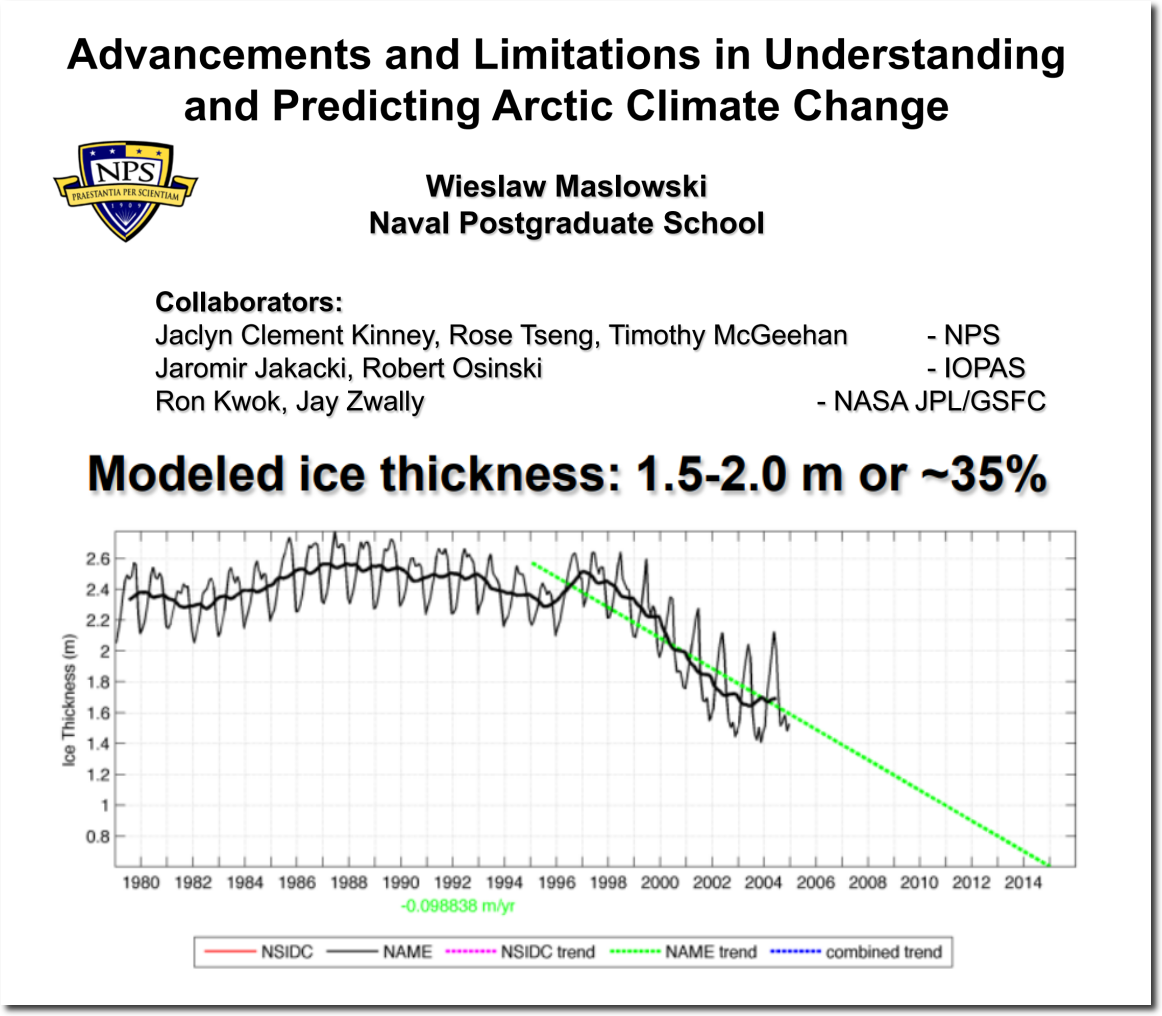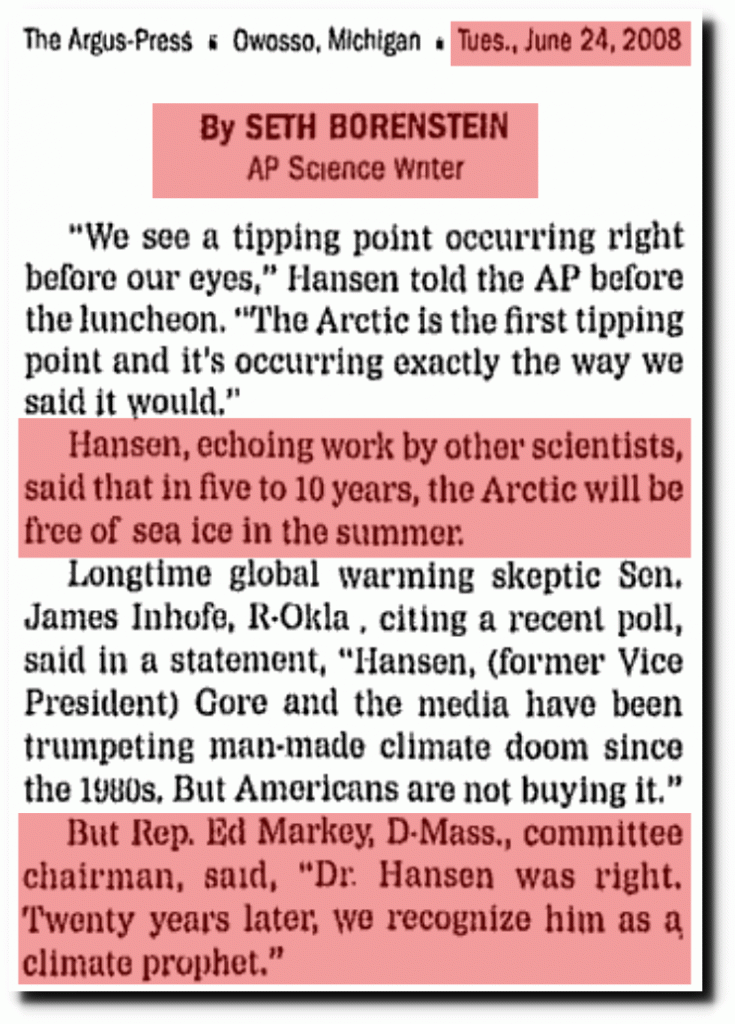 The Argus-Press – Google News Archive Search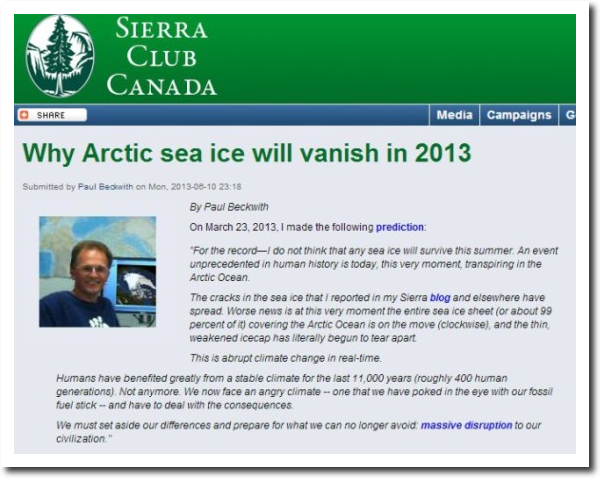 Why Arctic sea ice will vanish in 2013 | Sierra Club Canada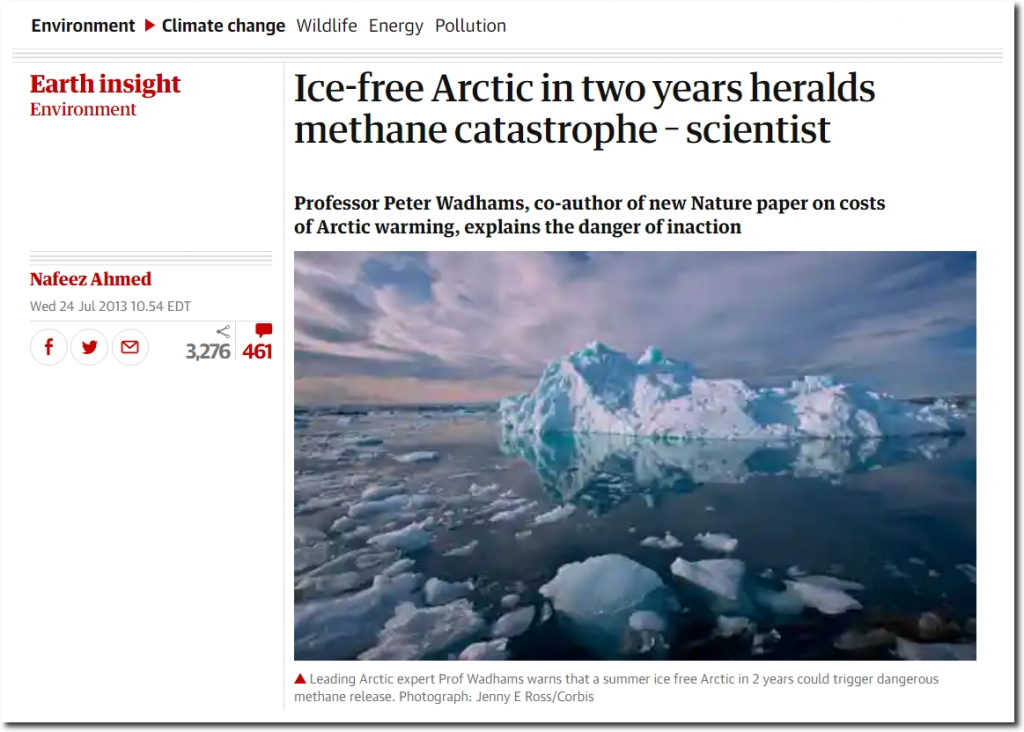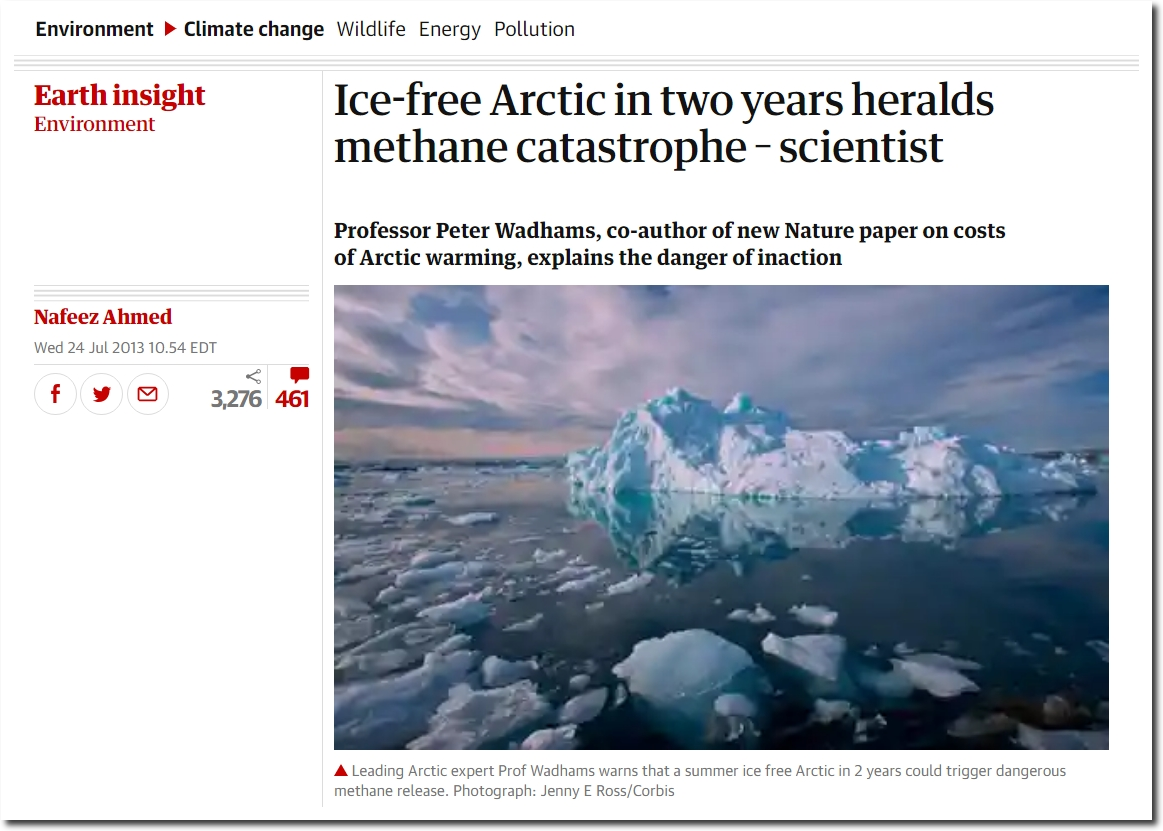 Ice-free Arctic in two years heralds methane catastrophe – scientist | Environment | The Guardian

The End of the Arctic? Ocean Could be Ice Free by 2015 – The Daily Beast