In the United States, all deaths are caused by COVID – but in Australia they are caused by climate change. Because apparently Australia never used to get hot.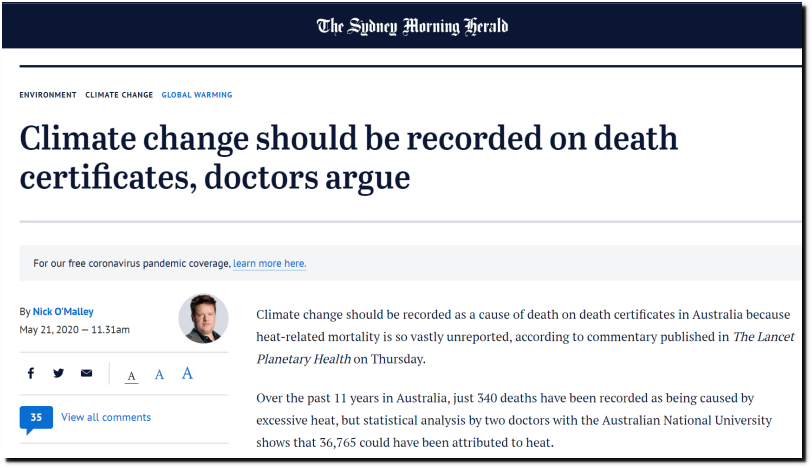 Climate change should be recorded on death certificates, doctors argue
If only Australia could return to the low CO2 days of 1896.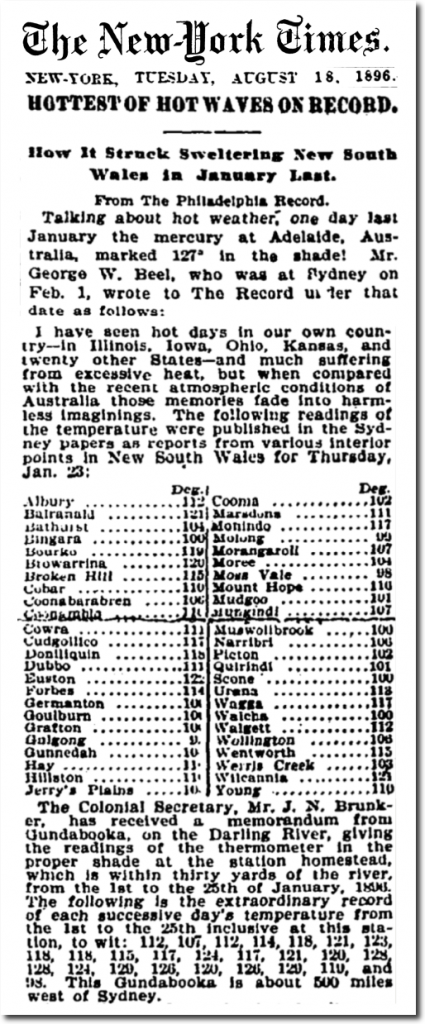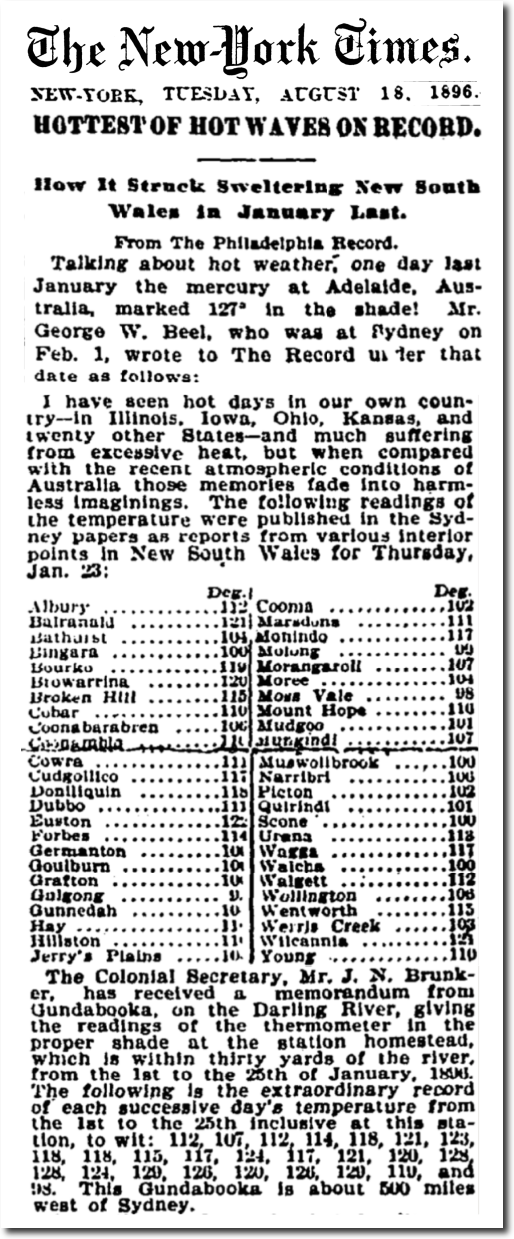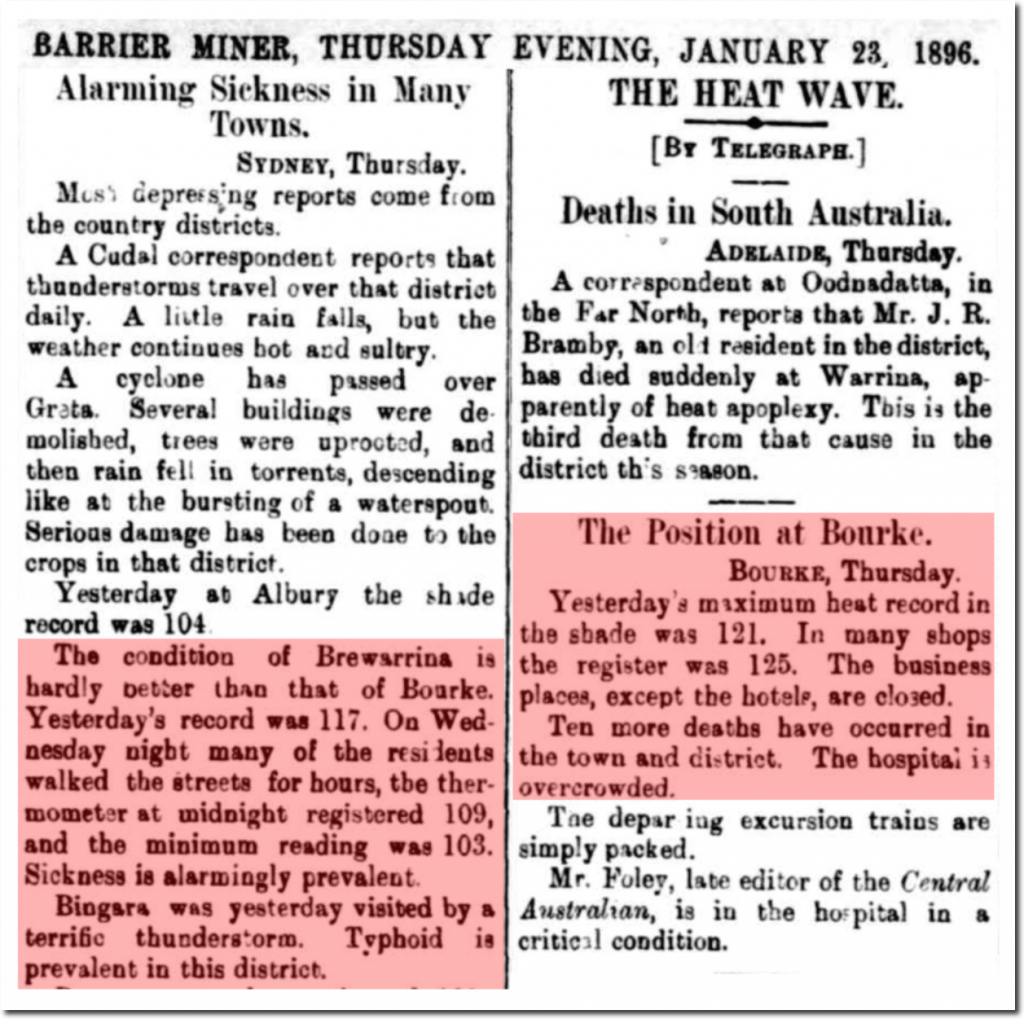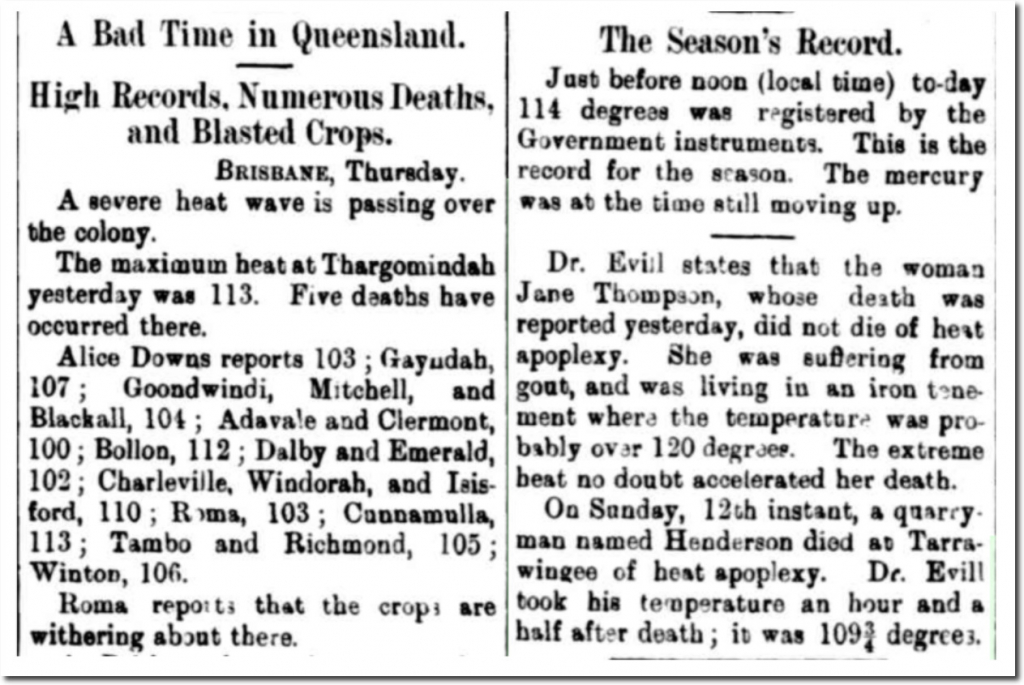 23 Jan 1896 – THE HEAT WAVE. – Trove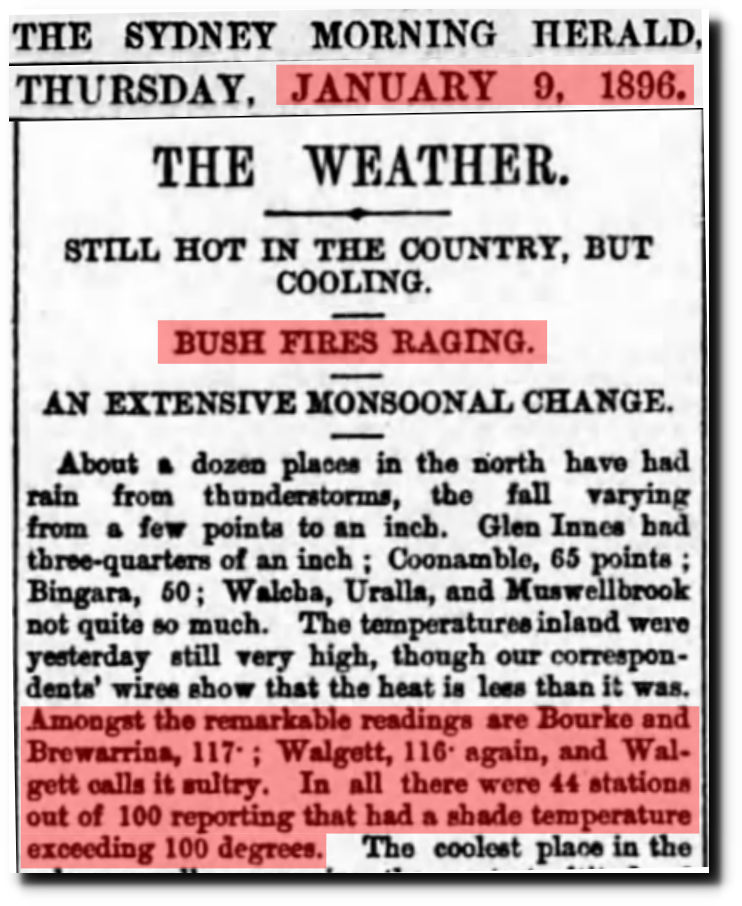 09 Jan 1896, Page 5 – The Sydney Morning Herald at Newspapers.com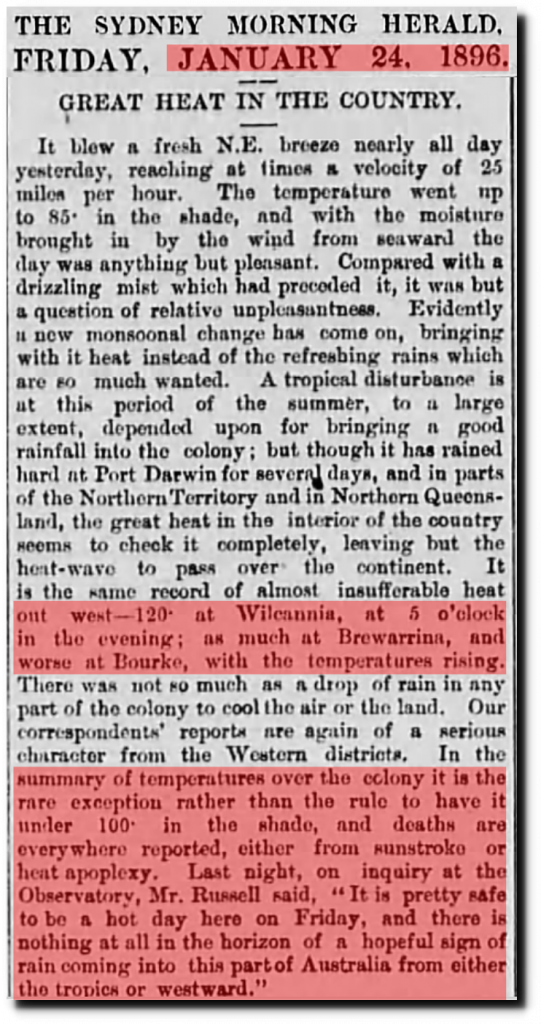 24 Jan 1896, Page 5 – The Sydney Morning Herald at Newspapers.com