The New York Times says that nursing home deaths from COVID-19 are a defining scandal for Boris Johnson. But no mention of the fact that New York Governor Cuomo created the highest death count in the world, and half of US deaths by forcing nursing homes to accept COVID-19 patients.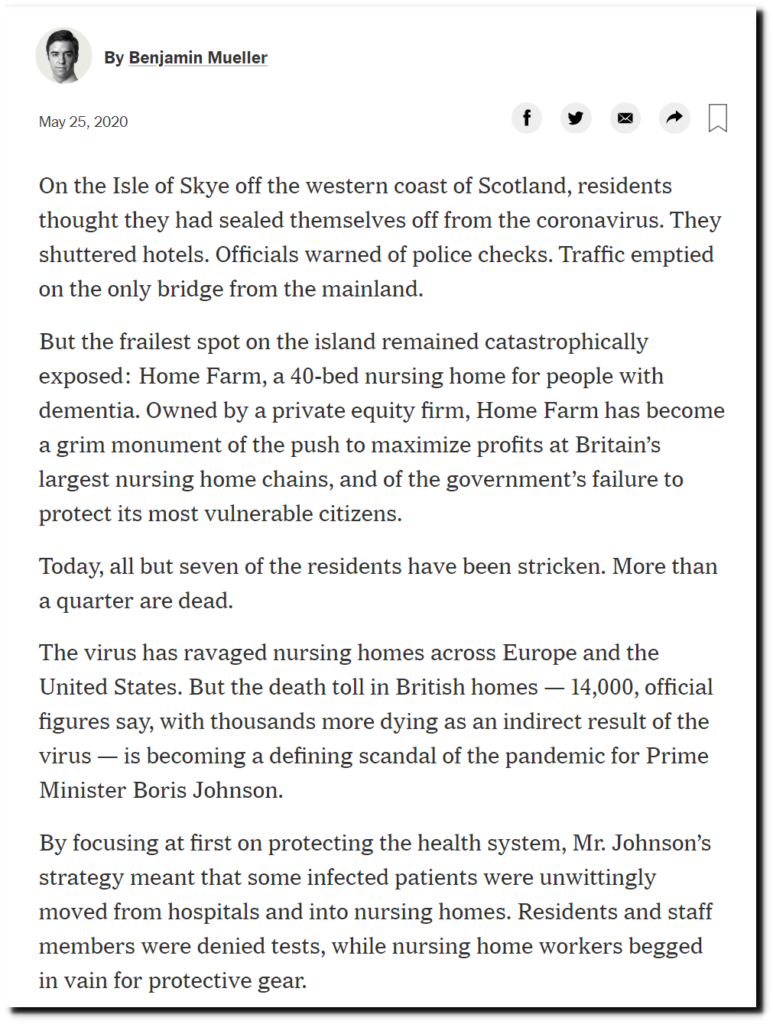 On a Scottish Isle, Nursing Home Deaths Expose a Covid-19 Scandal – The New York Times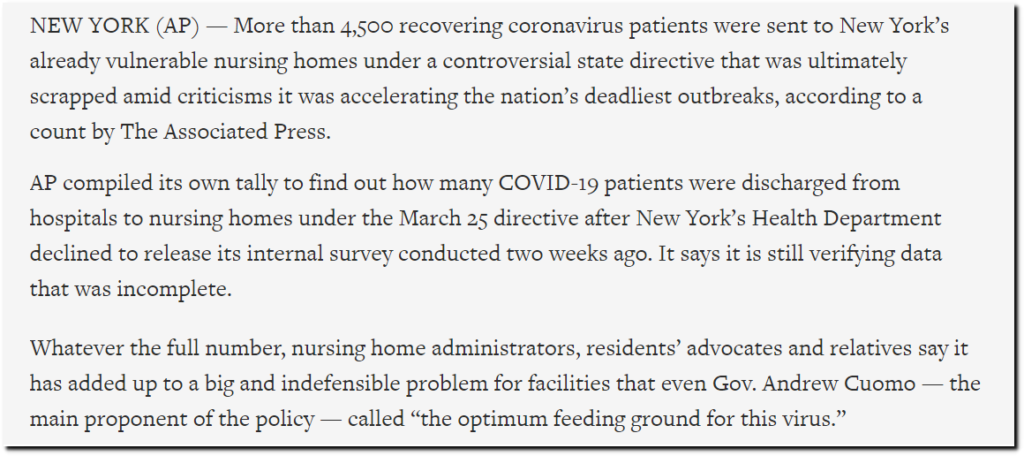 AP count: Over 4,500 virus patients sent to NY nursing homes
Because of a wildly corrupt press corps in the US, Cuomo's poll numbers are soaring, when he should be facing a criminal investigation.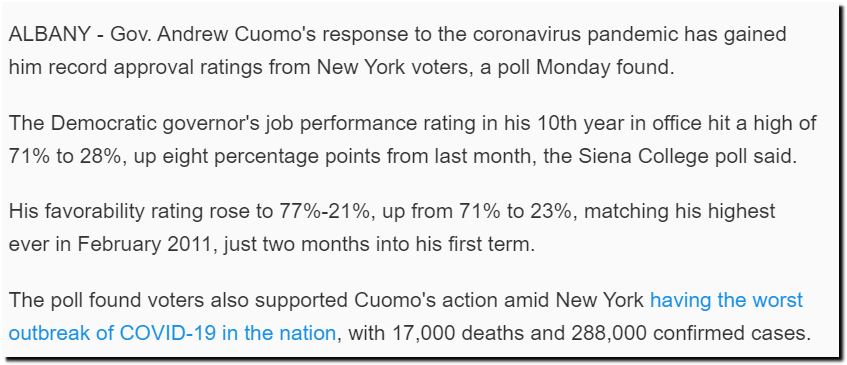 Cuomo's response to COVID-19 gives him highest approval rating