The Texas Medical Center near downtown Houston has seen a large increase in COVID-19 hospitalizations this month, particularly since about June 12th.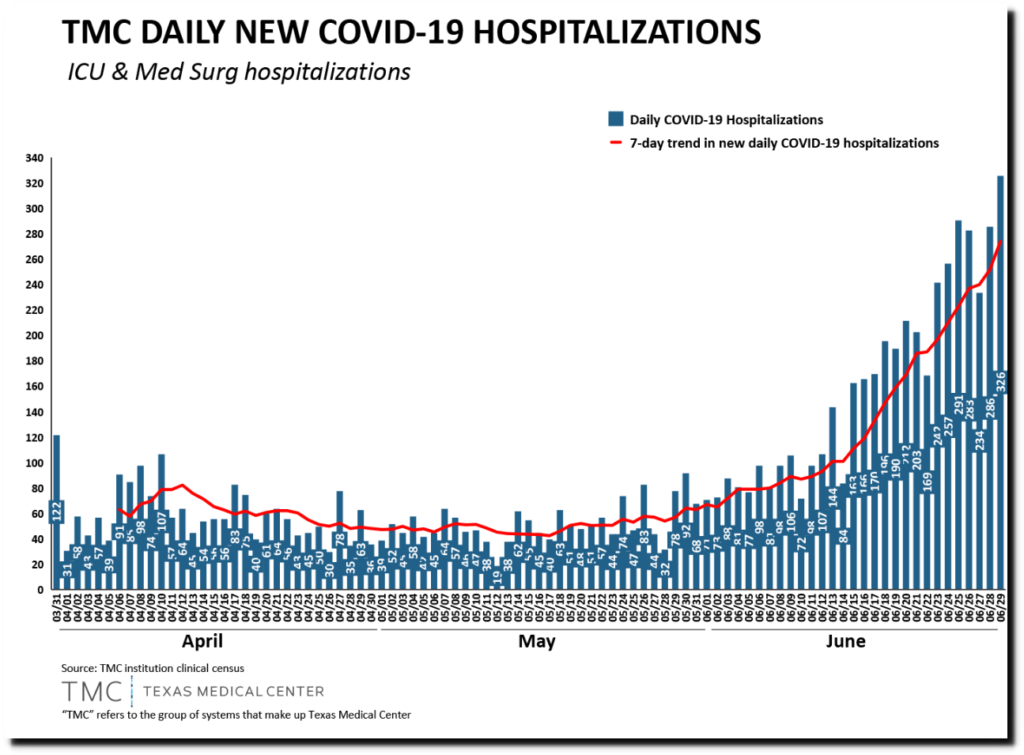 TMC Daily New Covid-19 Hospitalizations – Texas Medical Center
Houston had massive demonstrations (tens of thousands of people)  from about May 29 to June 10 at George Floyd's funeral. Note that they are wearing masks.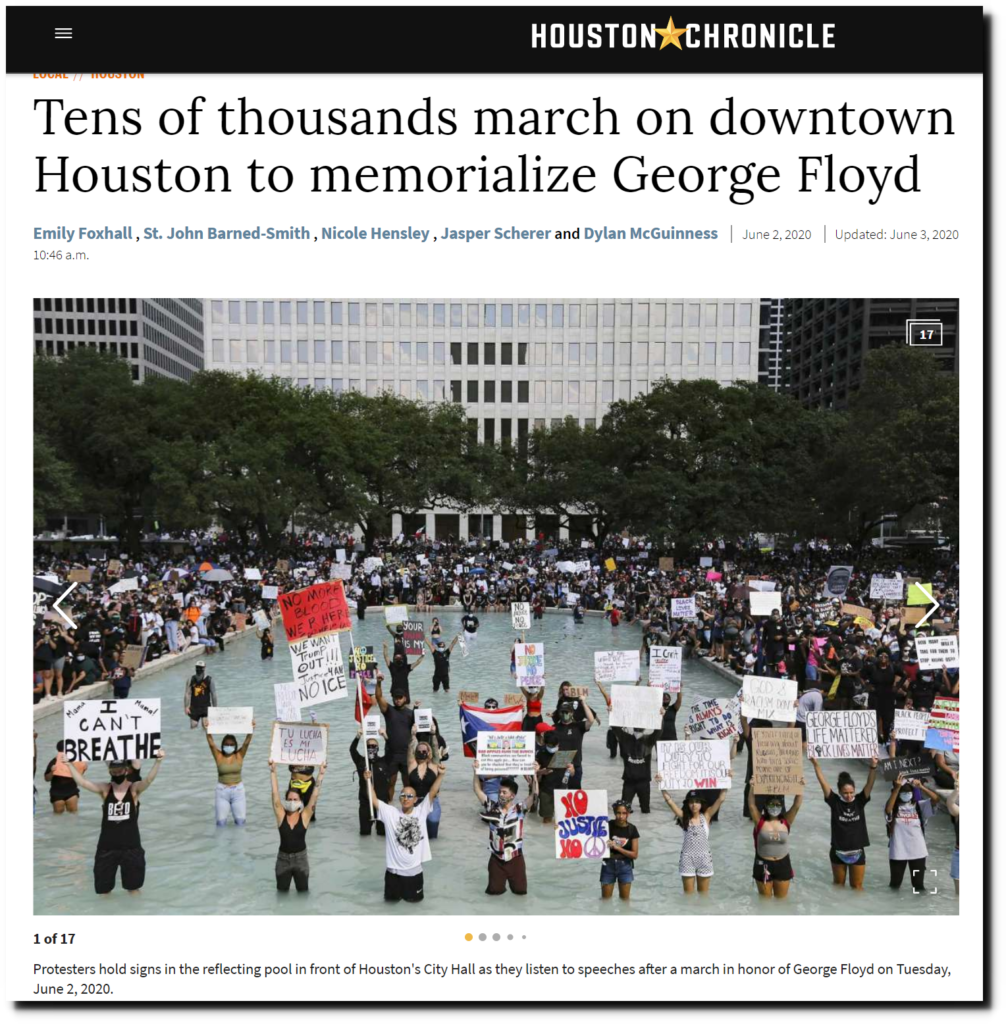 Tens of thousands march on downtown Houston to memorialize George Floyd – HoustonChronicle.com
These protests were followed very closely by the rise in hospitalizations.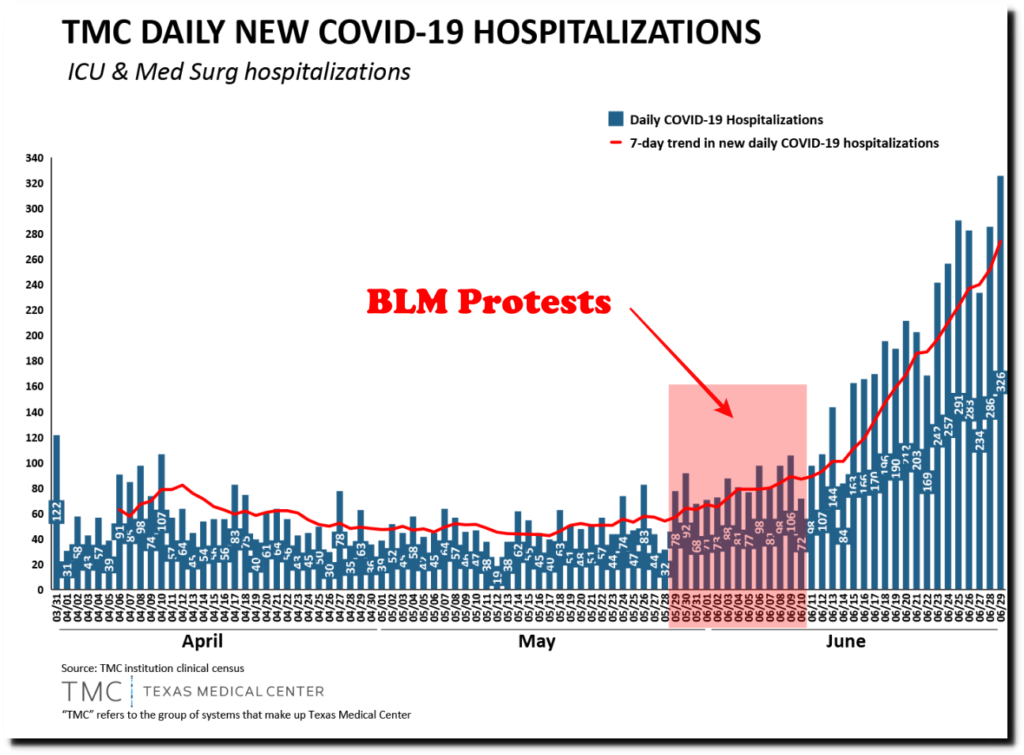 But never mind actual data, "researchers found" that BLM protests had no significant effect on the incidence of COVID 19.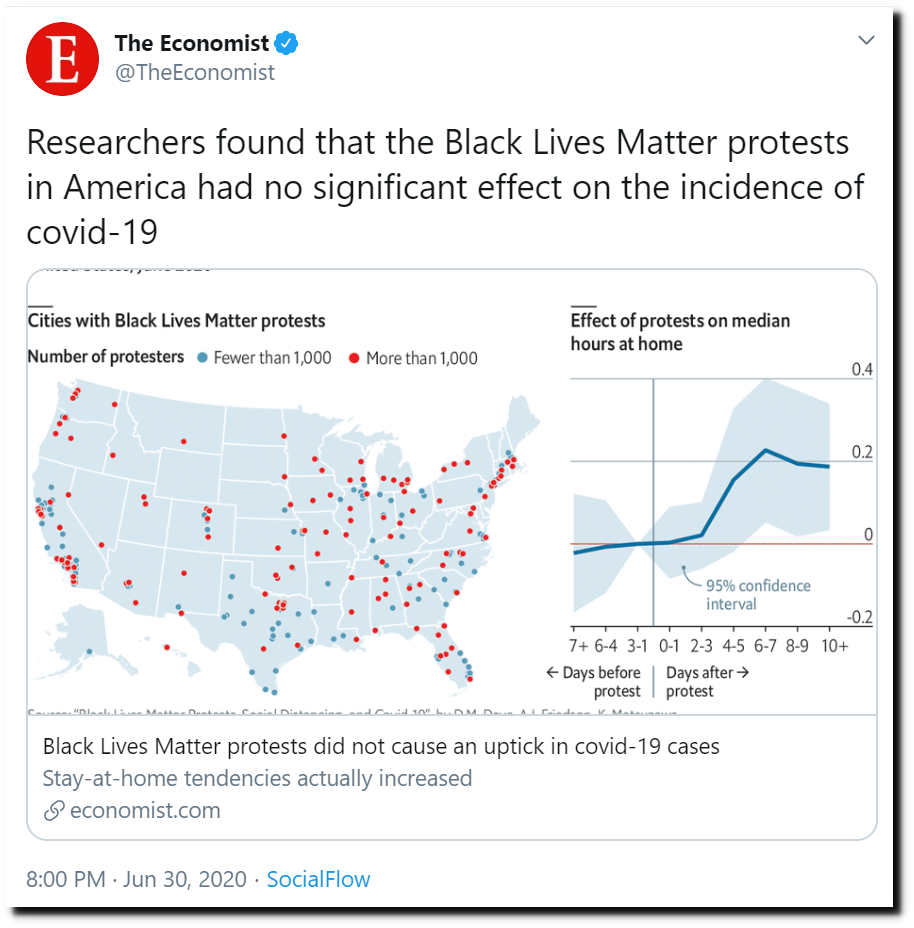 Because they were social justice warriors wearing masks, the virus knew to leave them alone.