On October 5, I posted an article titled "Tokyo Island Of Hachijojima Has Seen No Warming Trend For September Since 1915!", using data from the Japan Meteorological Agency (JMA), and I told you the island is almost rural.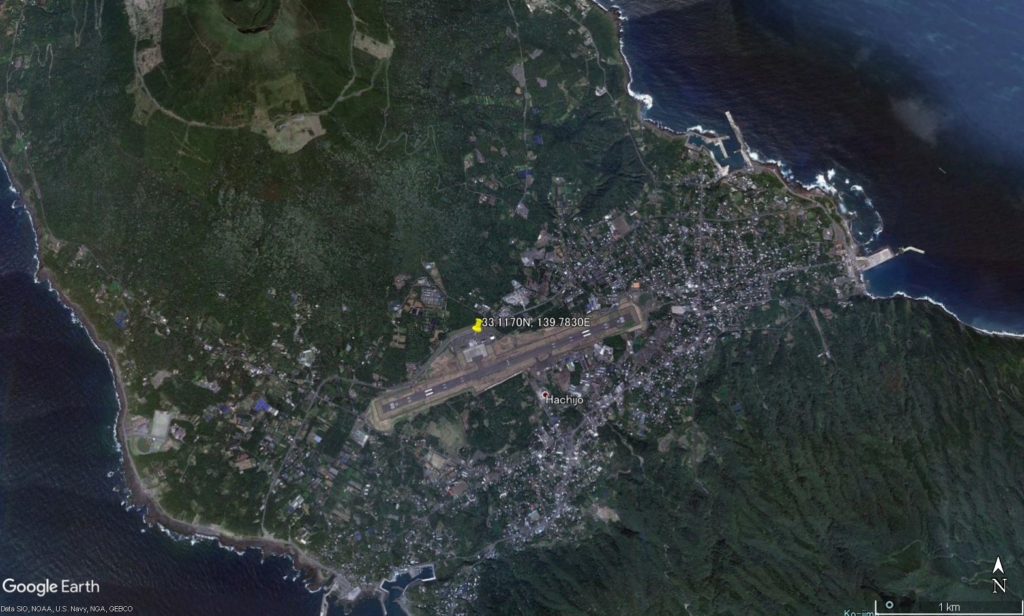 Now I will show the mean annual temperatures in the island using the data on NASA website.
If you look at the chart below dating back to 1907 in the GHCN V3 Unadjusted data, you won't find any significant change in the temperature trend.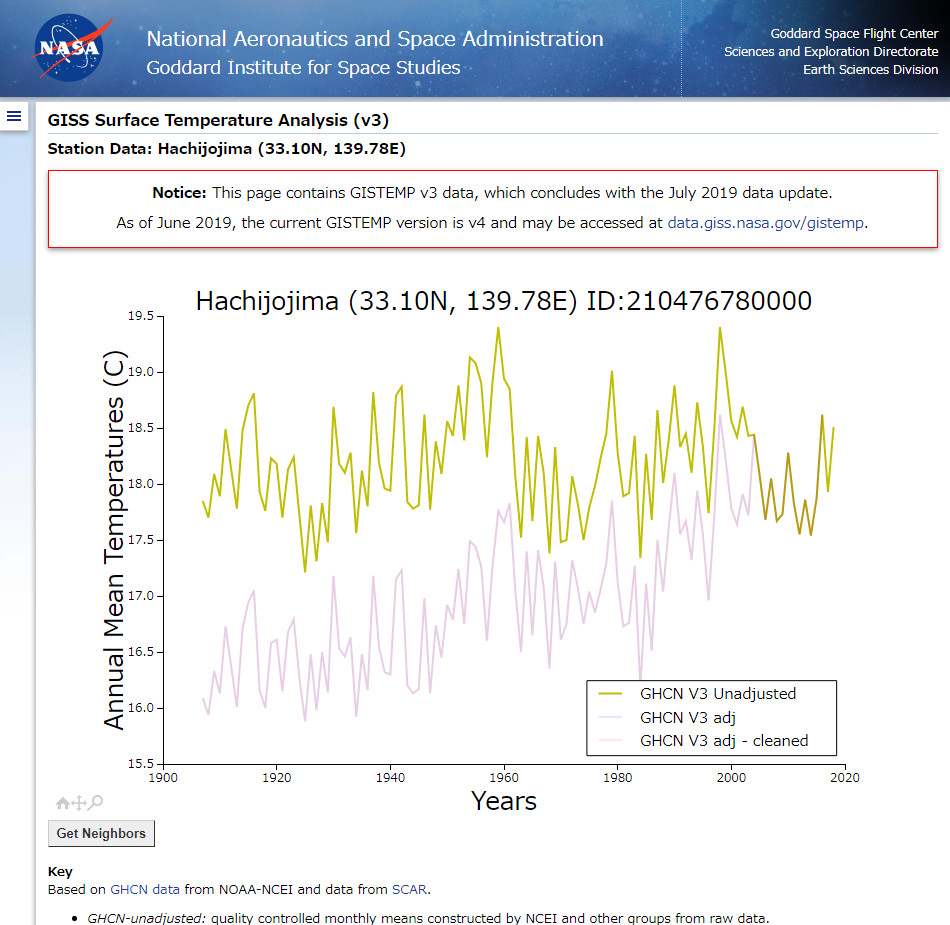 In fact, according to GHCN V3 Unadjusted, the island has seen no warming trend since 1927.
But then NASA changed the unadjusted data in the GHCN V4 dataset to make a warming trend.
Even Unadjusted data, there is gap between V3 and V4.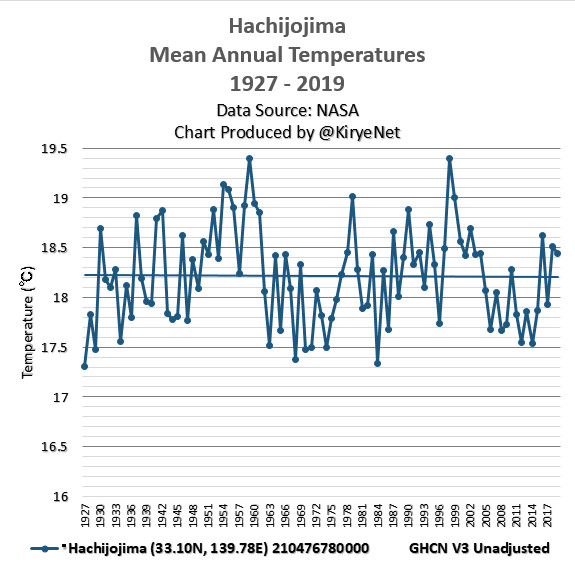 The GHCN V4 adj – homogenized data show a spectacular warming trend.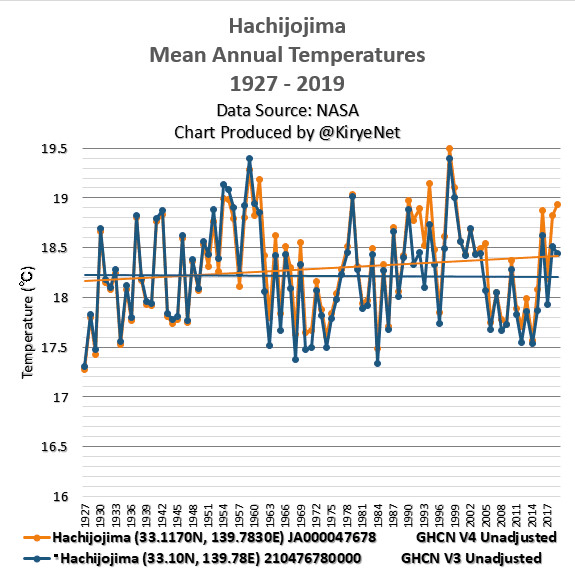 This sort of thing is well-known among the climate realists.