Hachijojima is an island located 287 kilometers from south central Tokyo, and the address is Hachijojima, Tokyo Prefecture.
NASA's Brightness Index (BI) for the island is 11, so it's almost rural.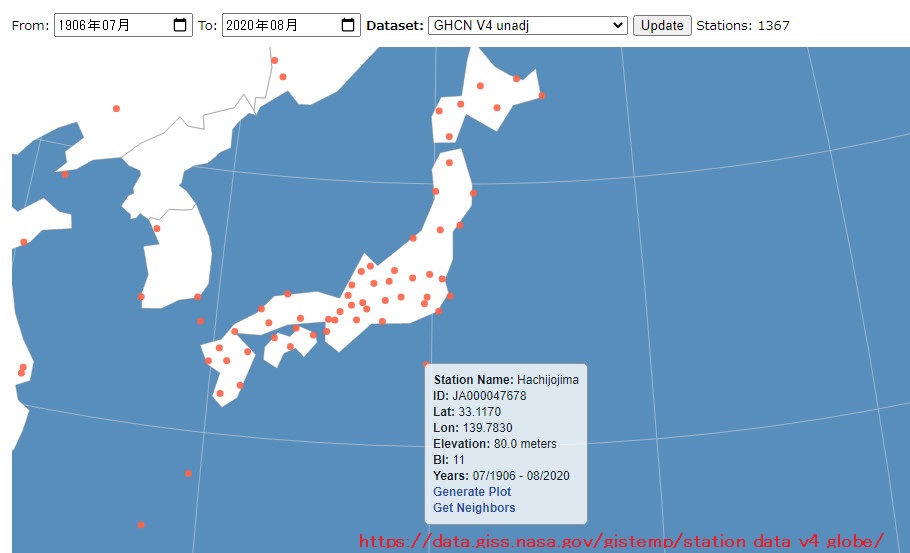 It seems that the island little affected by urban heat island (UHI).
Looking at the data for September from the Japan Meteorological Agency (JMA), Hachijojima has seen no warming trend for September since 1915.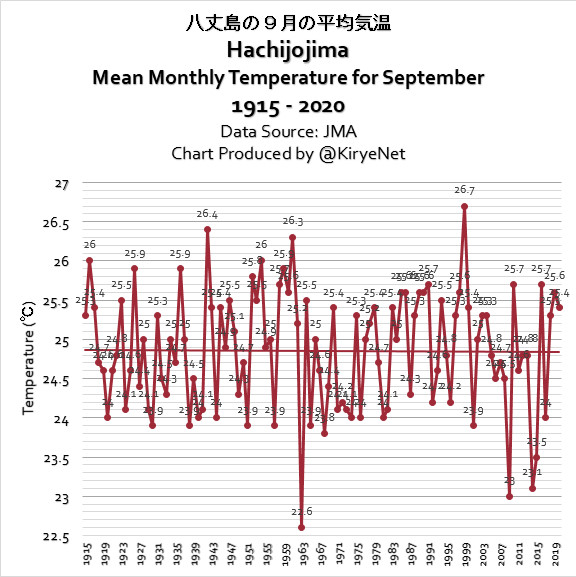 The warmest September was 1999 with 26.7℃, not this September.
If you are interested in the mean annual temperature chart, you can see it here with summer and winter charts.
Many Japanese people don't know that Hachijojima has a long period with no warming trend because the Japanese media are not good.