"Climate Change is real. California Republicans believe it and are working to address it."

– John Kasich and Arnold Schwarzenegger
Schwarzenegger, Kasich join forces with new California group that wants to change the state GOP – TheBlaze
Five years ago the New York Times and Governor Jerry Brown announced the California Permanent Drought.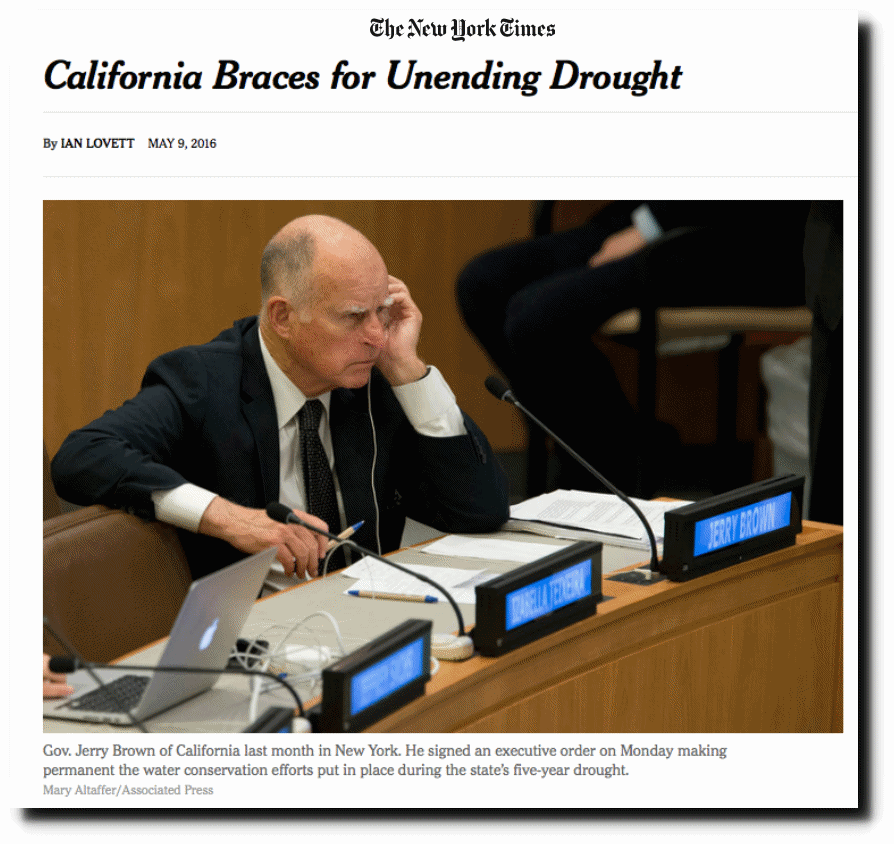 California Braces for Unending Drought – The New York Times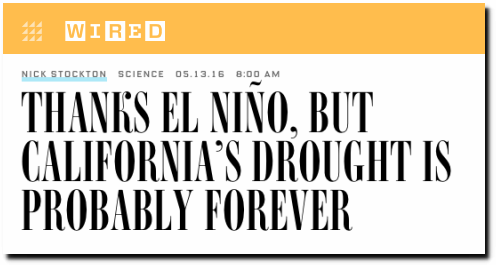 Thanks El Niño, But California's Drought Is Probably Forever | WIRED
A few months later, California was deal with historic flooding.

NWS: Northern California now on pace for 'wettest water year on record' – SFGate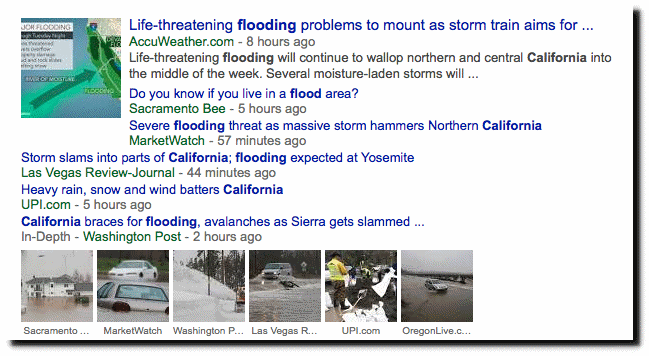 There has been no trend in California precipitation over the last 125 years.
Climate at a Glance | National Centers for Environmental Information (NCEI)
Long term, droughts have become much less common and severe.


Graphic: California's droughts in the past 1,200 years – The Mercury News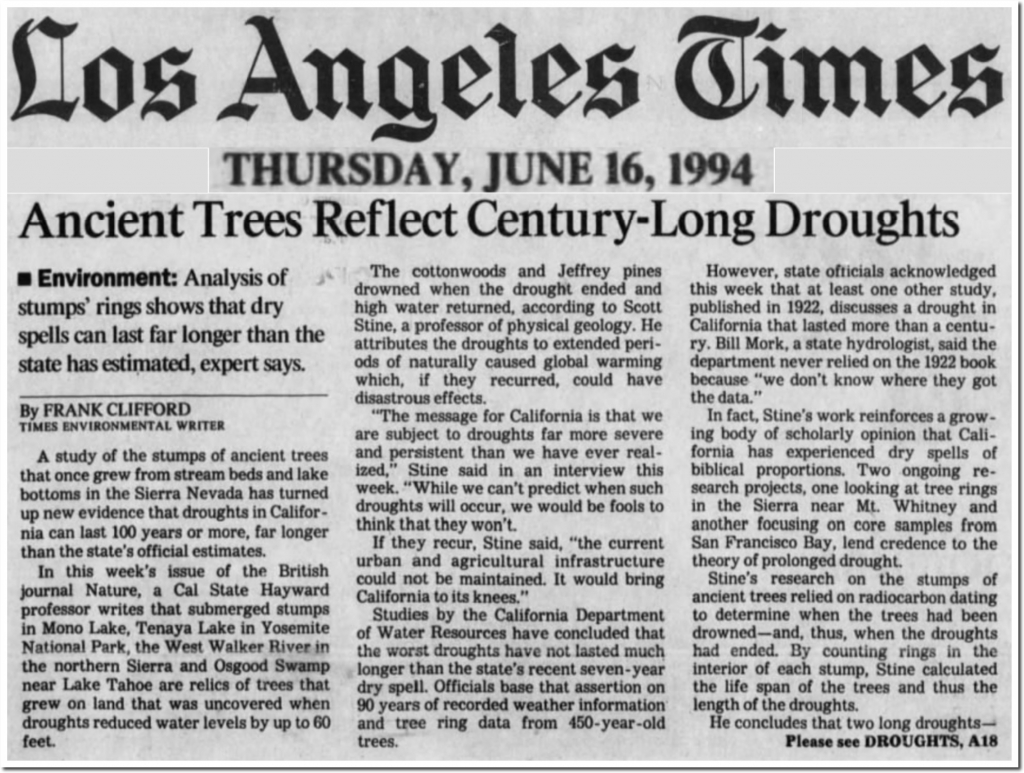 Ancient Trees Reflect Century-Long Droughts : Environment: Analysis of stumps' rings shows that dry spells can last far longer than the state has estimated, expert says. – latimes
Thirty years ago, the New York Times knew that the 20th century was unusually wet in California, and that the Medieval Warm Period was global.
"Lisa J. Graumlich, who examines the ring patterns of foxtail pine trees and western junipers in the Sierra Nevada, has compiled a detailed record of the year-to-year variation in temperature and precipitation over the last thousand years.

She has seen in the North American trees the feathery but unmistakable signatures of the Medieval Warm Period, a era from 1100 to 1375 A.D. when, according to European writers of the time and other sources, the climate was so balmy that wine grapes flourished in Britain and the Vikings farmed the now-frozen expanse of Greenland; and the Little Ice Age, a stretch of abnormally frigid weather lasting roughly from 1450 to 1850. A Crucial Question

"We can now see that these were global climate phenomena, not regional temperature variations," she said. "The question is, how did we get those warmer temperatures during pre-industrial times, and what can we learn from those conditions about what is going on today?"

Western landscapes in presettlement era were very smoky places.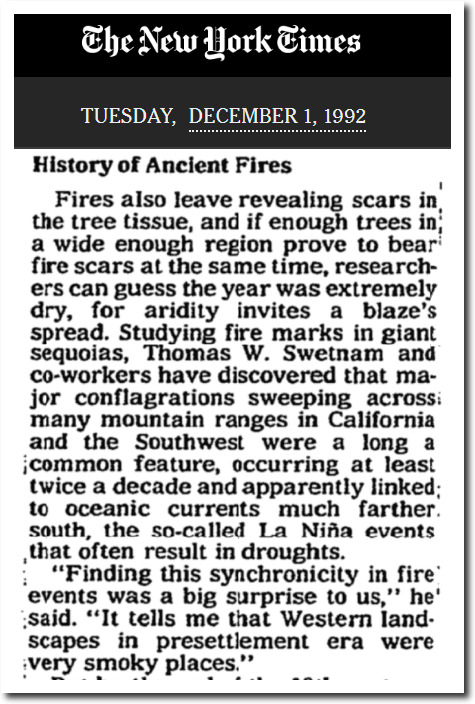 Warming? Tree Rings Say Not Yet – The New York Times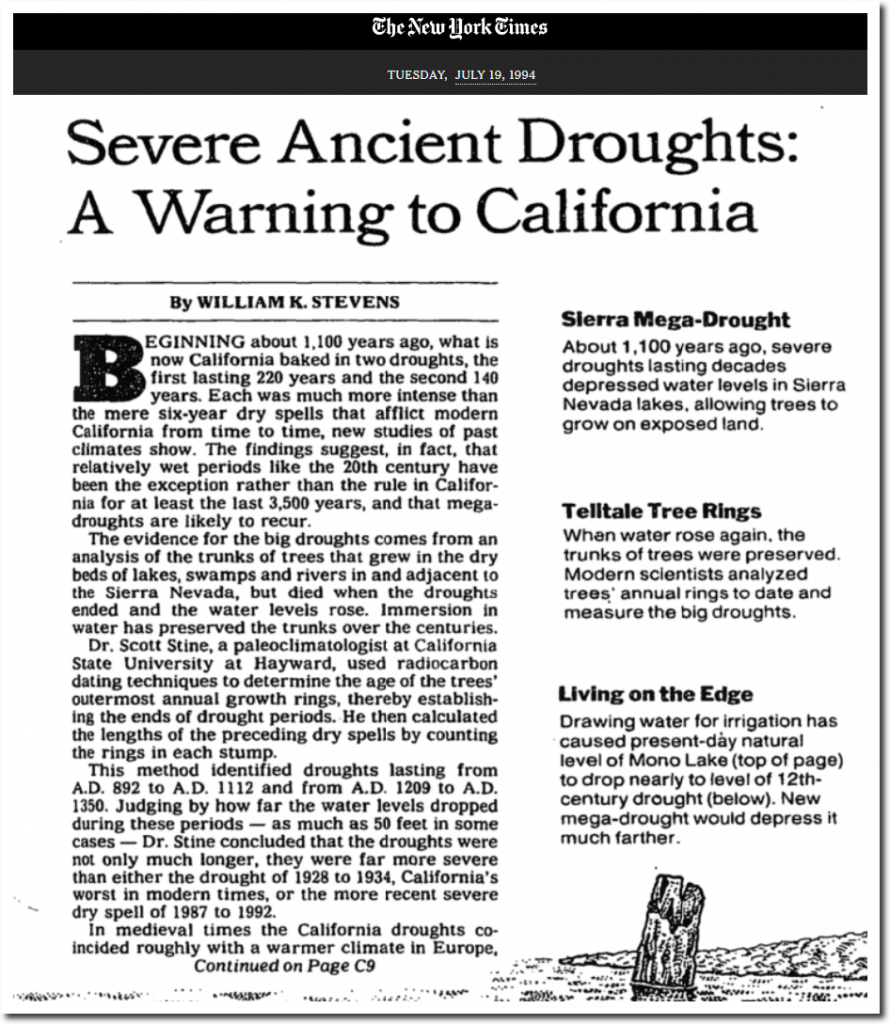 Severe Ancient Droughts: A Warning to California – The New York Times
Sixty years ago, the Squaw Valley Winter Olympics almost had to be cancelled because of a lack of snow.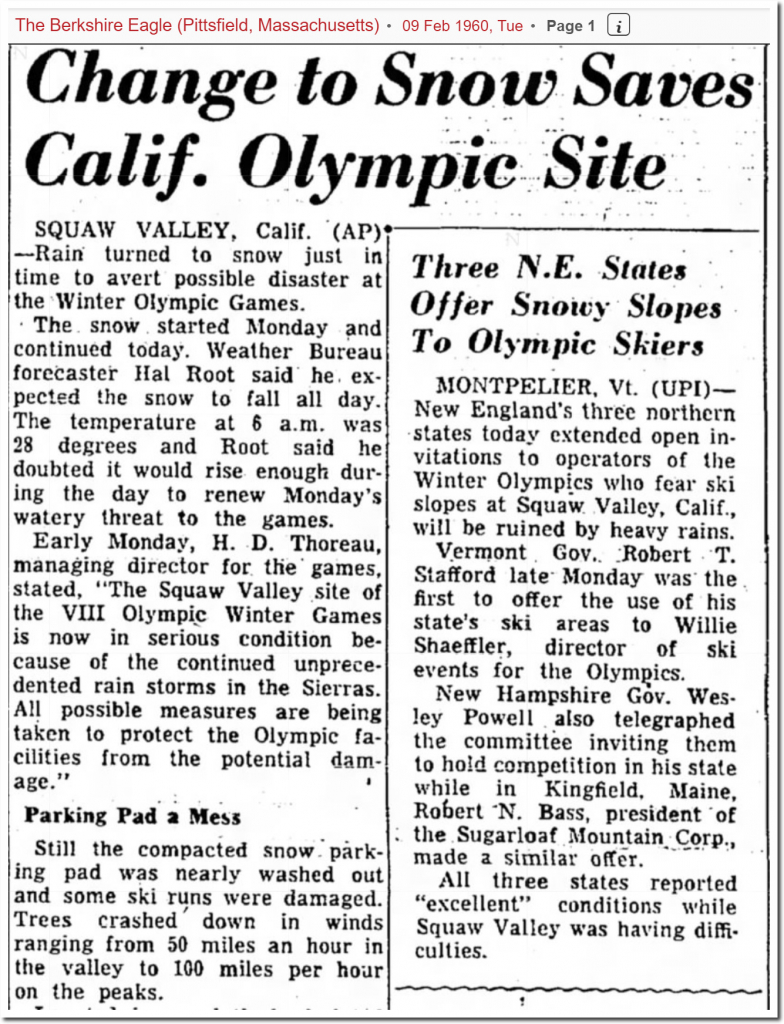 09 Feb 1960, Page 1 – The Berkshire Eagle at Newspapers.com
And in 1932, the Lake Placid Winter Olympics almost had to be cancelled because of a lack of snow.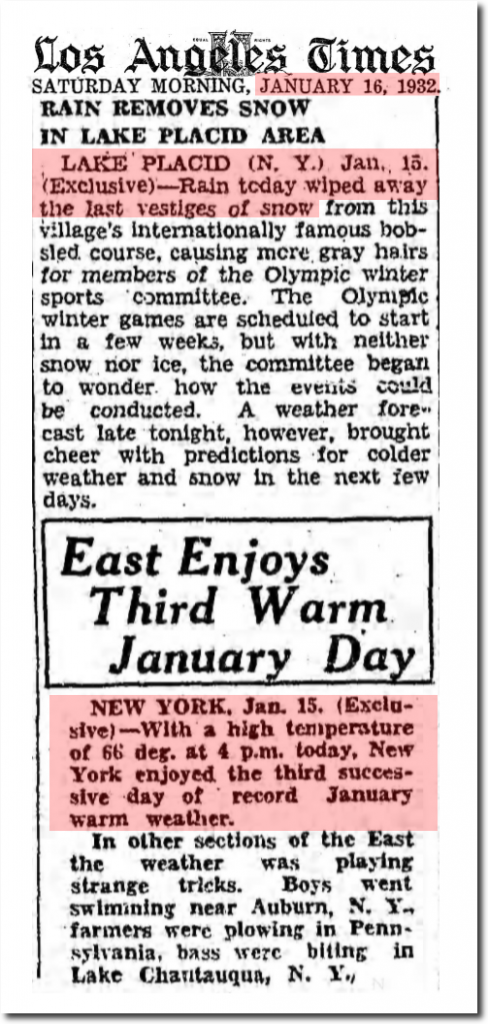 16 Jan 1932, Page 1 – The Los Angeles Times 
But no shortage of snow now – we are expecting another couple of feet here in Cheyenne, Wyoming this week.