Last year, whoever writes Joe Biden's tweets said you can't stop coronavirus by banning travel, and called President Trump xenophobic for banning travel from China.
After a successful coup against the president in January, the Biden administration has now banned travel from India, saying it is necessary to stop the spread of coronavirus.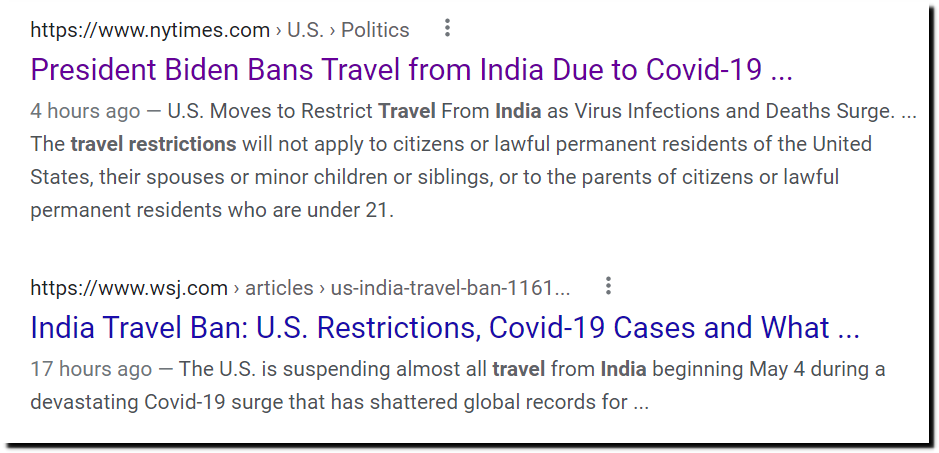 India has one of the lowest COVID-19 total death rates in the world at 155 per million, less than one tenth of the US and the European average, but the New York Times says India needs a massive vaccination campaign to stop it.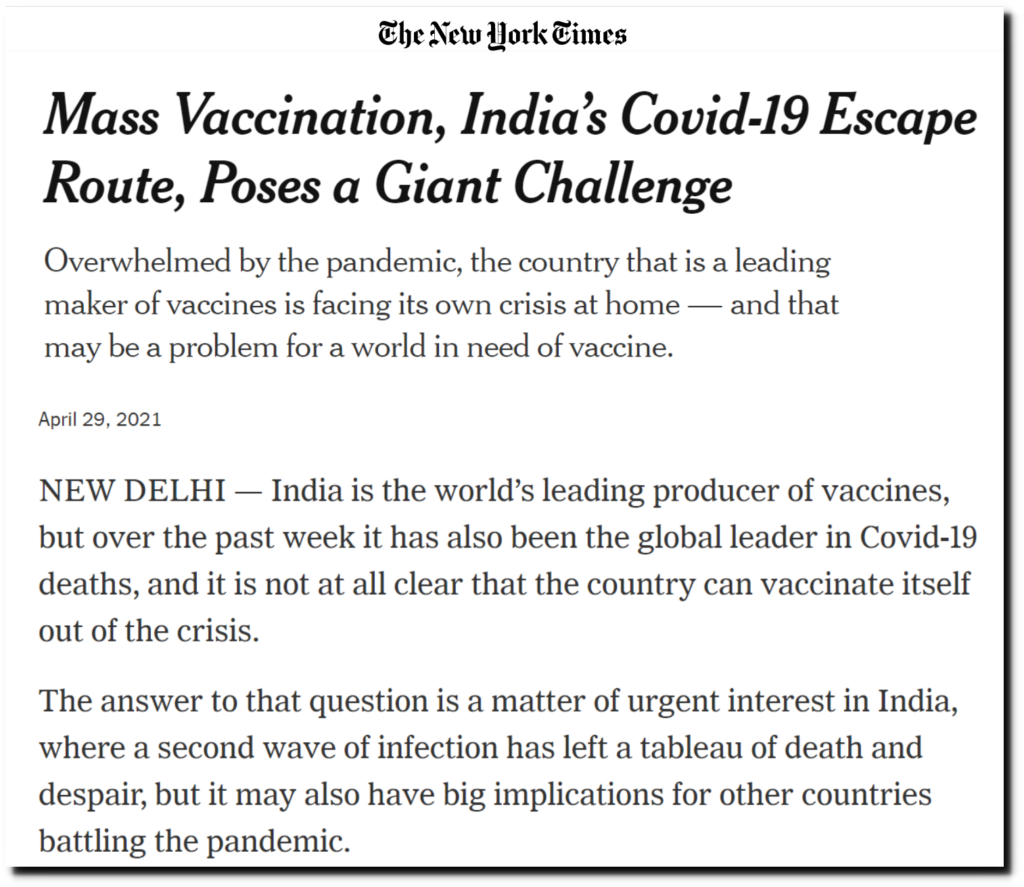 Mass Vaccination, India's Covid-19 Escape Route, Poses a Giant Challenge – The New York Times
India began a massive vaccination campaign in early March, vaccinating millions of people per day.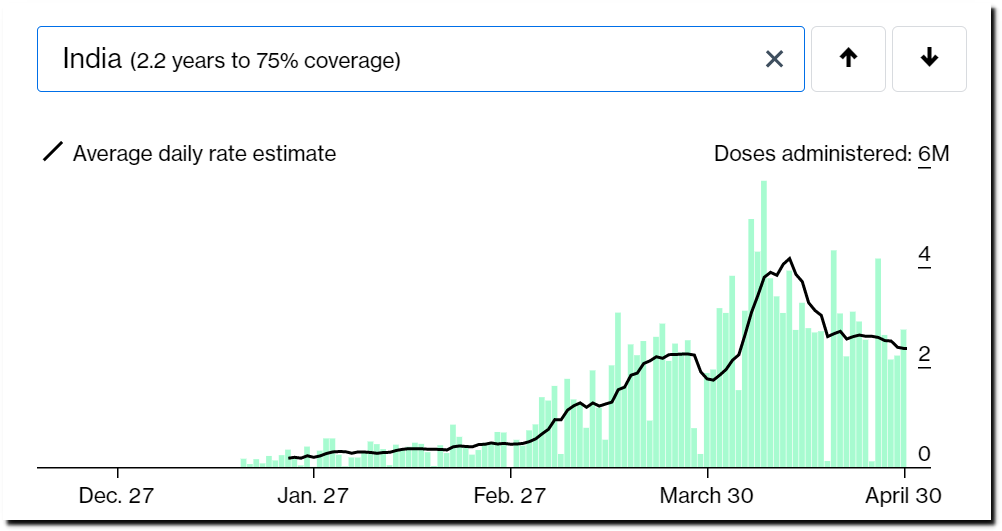 More Than 1.13 Billion Shots Given: Covid-19 Vaccine Tracker
And about three weeks after they started the mass vaccinations, they had a surge in cases.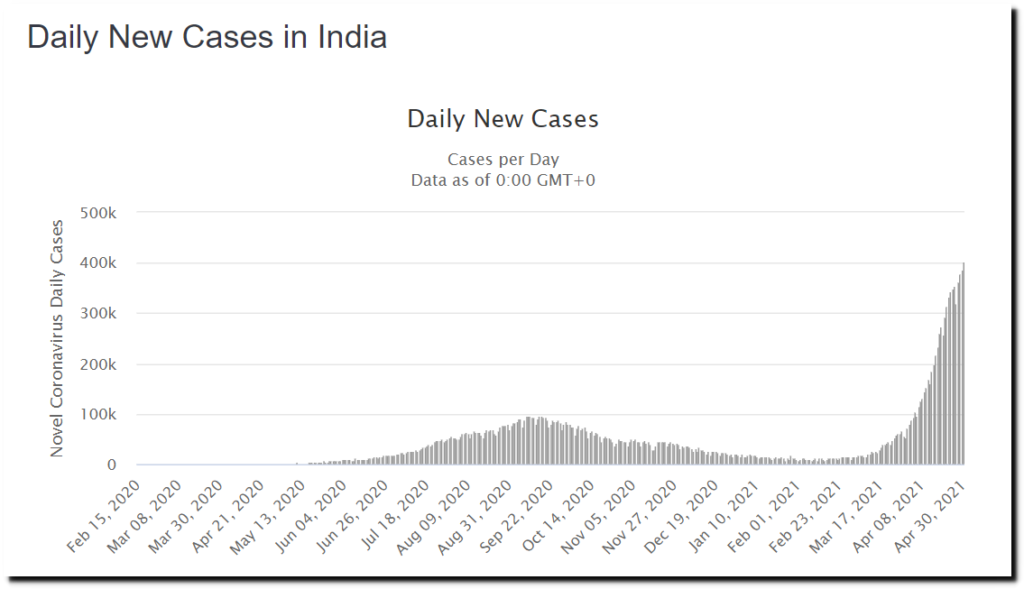 India COVID: 19,164,969 Cases and 211,853 Deaths – Worldometer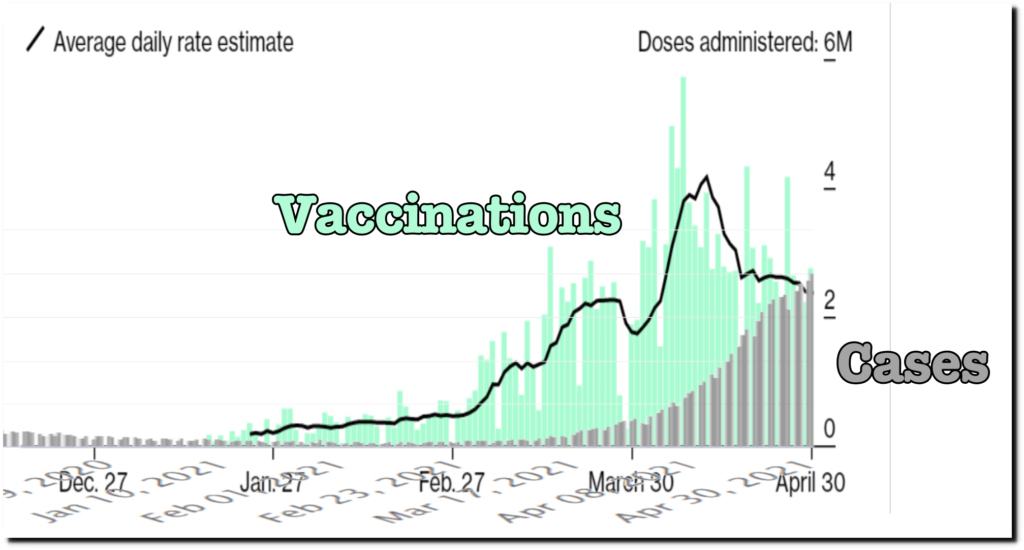 Deaths per million people in India are currently about the same as the US, and lower than Italy.