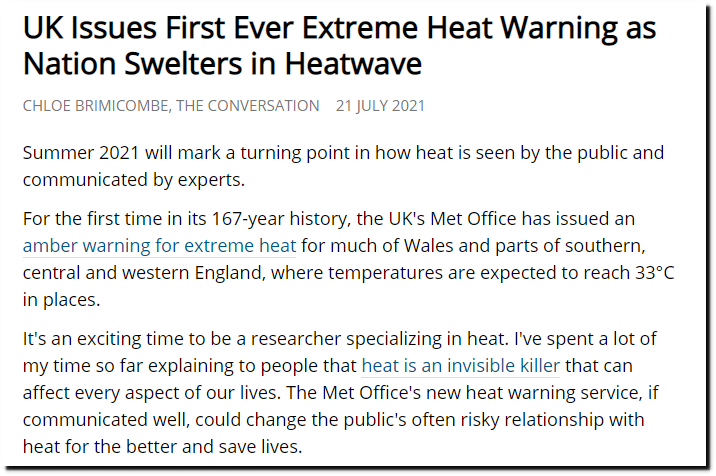 UK Issues First Ever Extreme Heat Warning as Nation Swelters in Heatwave
Temperatures in London got up to a terrifying 88 degrees.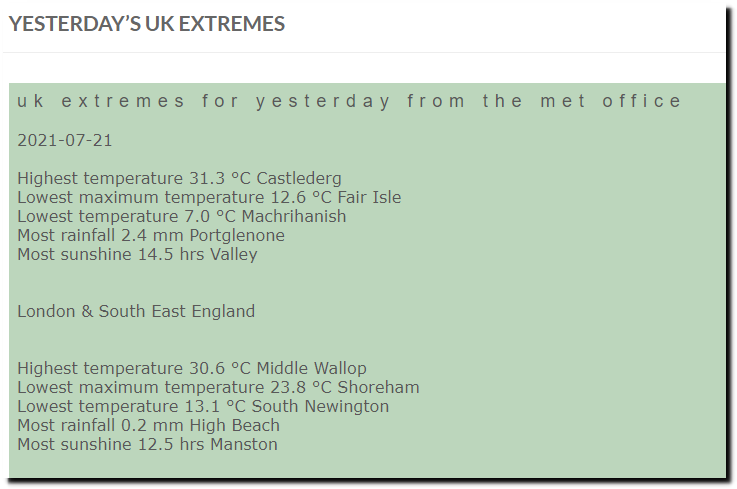 Yesterday's UK Extremes – New Forest Weather
Britain's hottest summer occurred 45 years ago, near the peak of the ice age scare.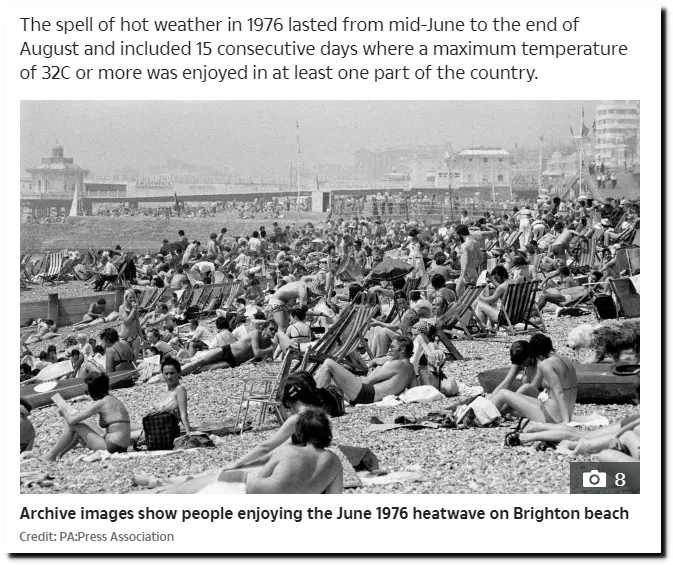 Looking back at the record-breaking 1976 UK summer heatwave where temperatures soared to almost 36C
Green energy is producing about 1% of the UK's electricity needs.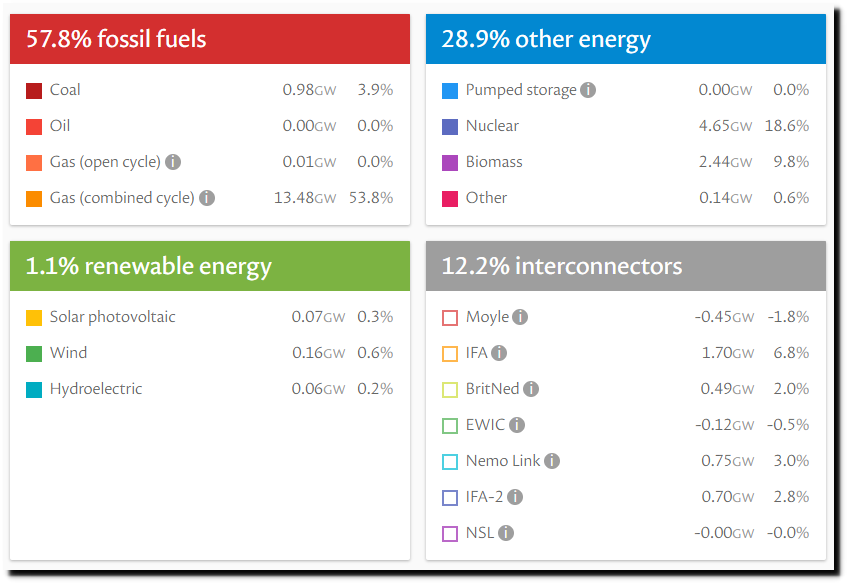 Boris says every home in the UK will be powered by wind, which is currently producing 0.6% of UK electricity.

Boris Johnson: Offshore wind to power every home in country by 2030
London was 100 degrees on August 9, 1911.
29 Aug 1930 – DEATHS REPORTED. – Trove