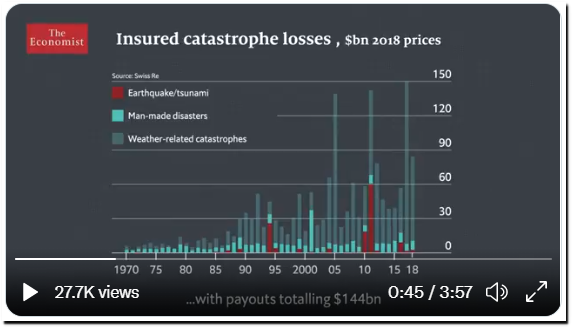 The Economist says there were almost no losses from natural disasters in 1974, when Darwin, Australia was destroyed by Cyclone Tracy and the worst tornado outbreak in US history occurred.
"During the summer between 1974 and 1975, Australia experienced its worst bushfire season in 30 years. About 15 per cent of Australia's physical land mass sustained extensive fire damage."
Australian bushfires: Why 2019 fire season is different from others
Darwin was destroyed by Cyclone Tracy that year.
Northeast Australia turned into an inland sea due to record rainfall and flooding.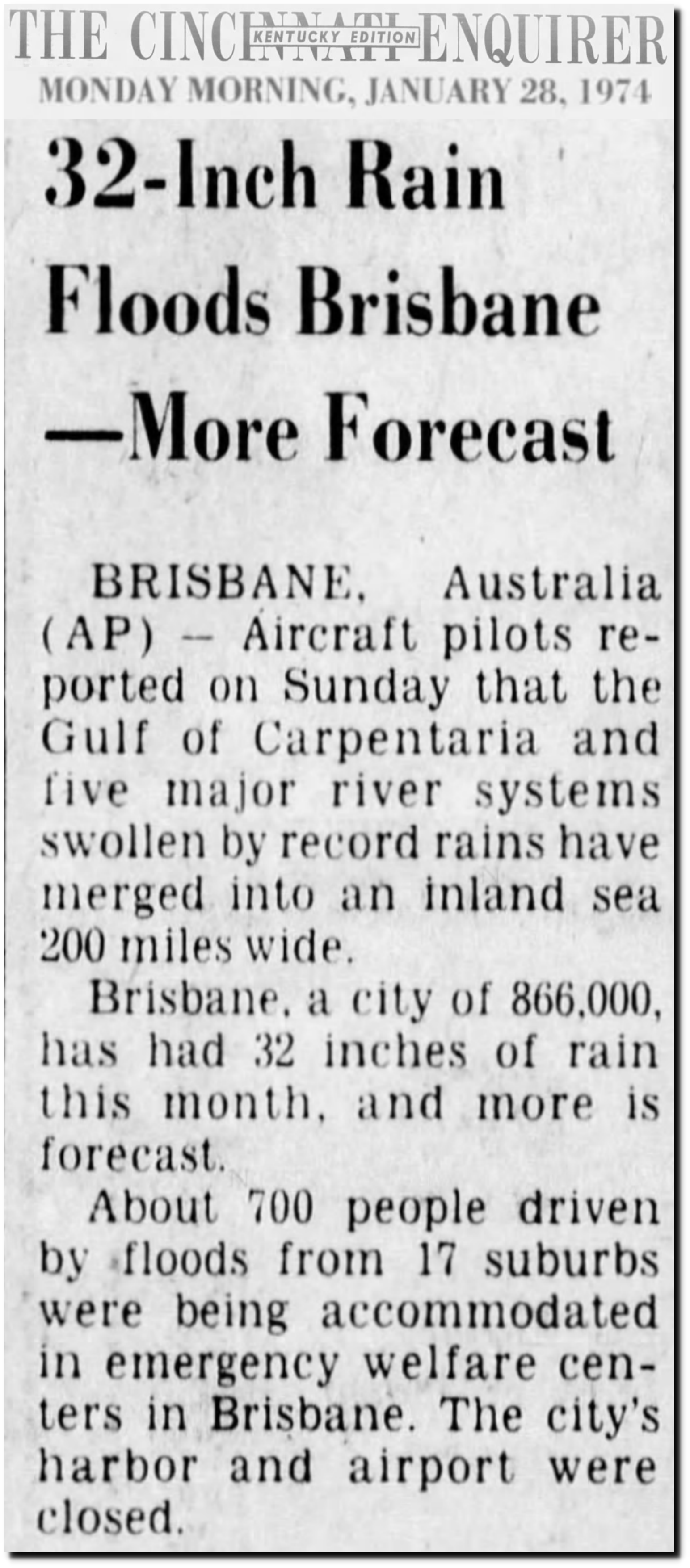 28 Jan 1974, Page 12 – The Cincinnati Enquirer at Newspapers.com
The US had its worst tornado outbreak on record.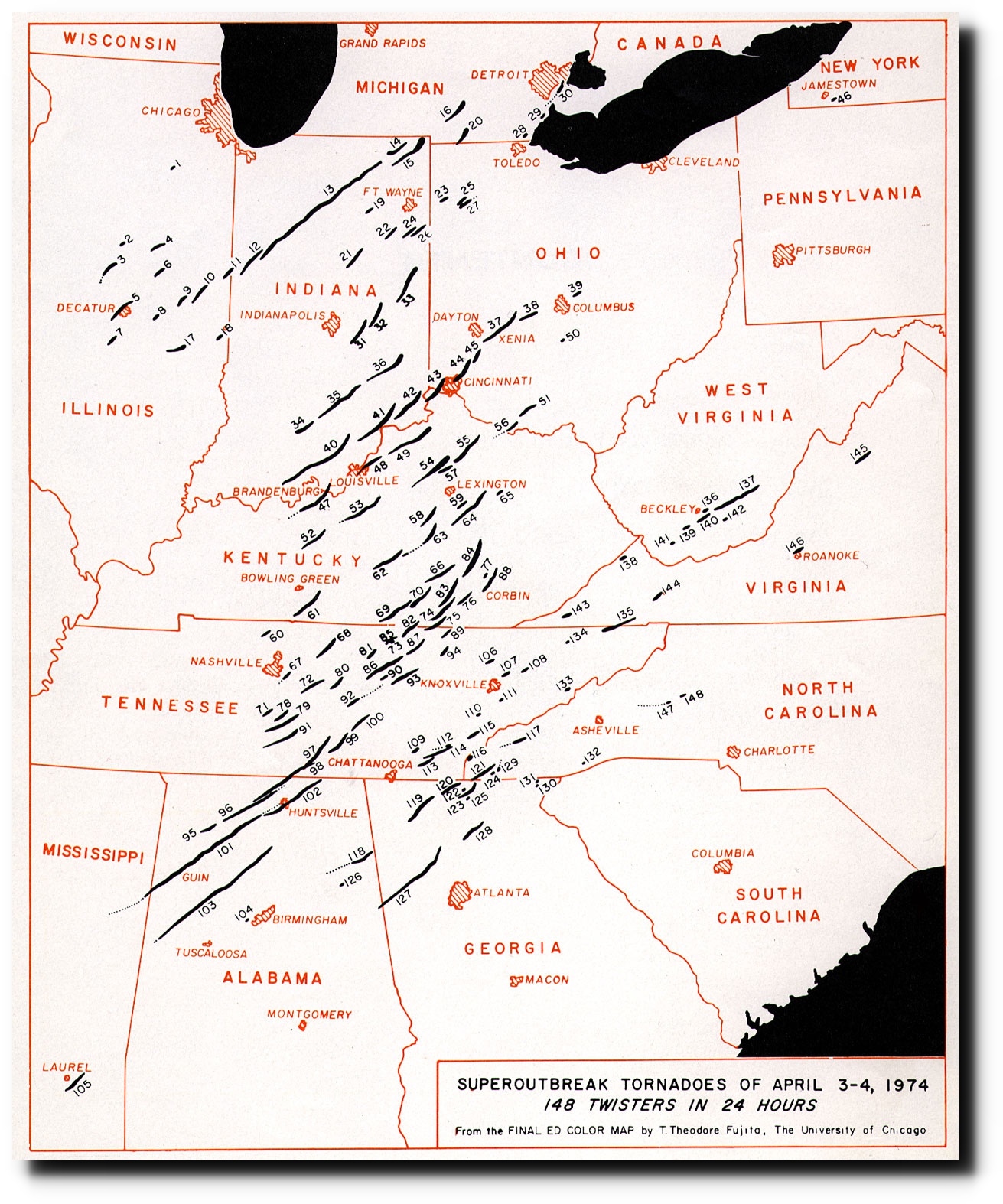 List of tornadoes in the 1974 Super Outbreak – Wikipedia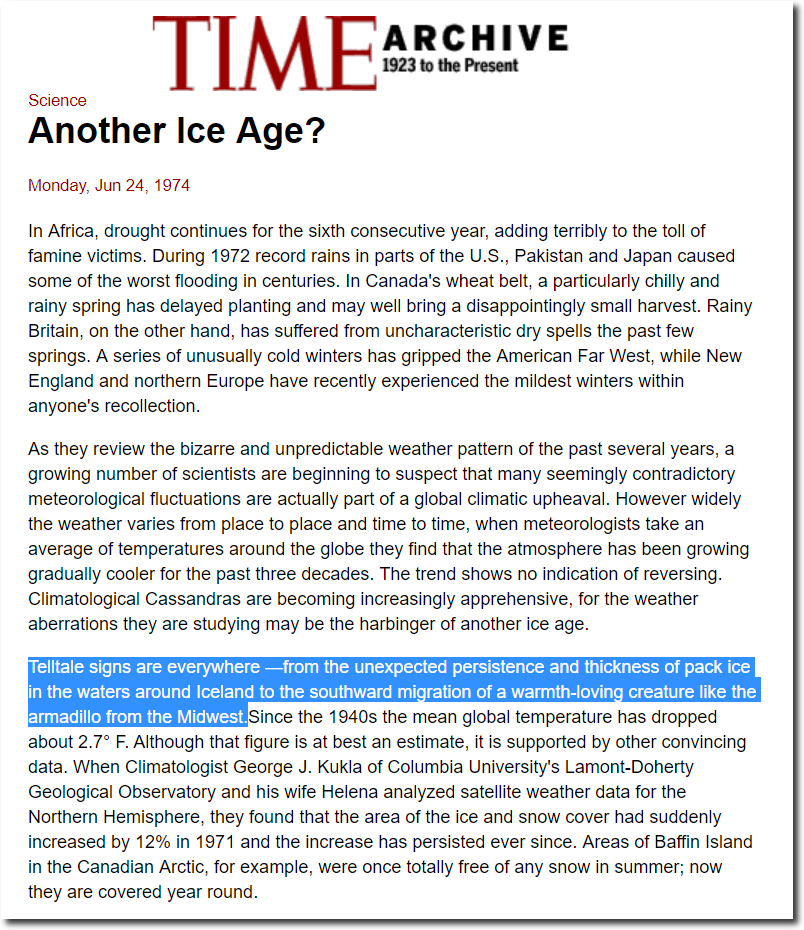 TIME Magazine Archive Article — Another Ice Age? — Jun. 24, 1974