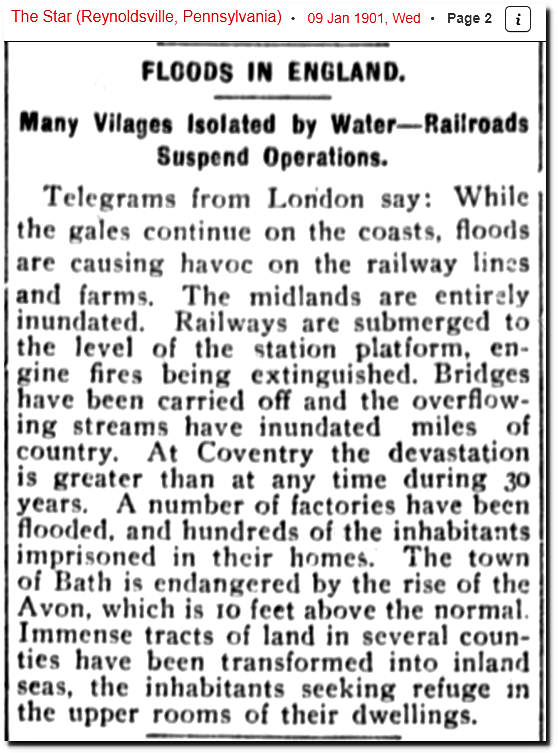 09 Jan 1901, Page 2 – The Star at Newspapers.com
28 Mar 1901, 1 – The Morning Union at Newspapers.com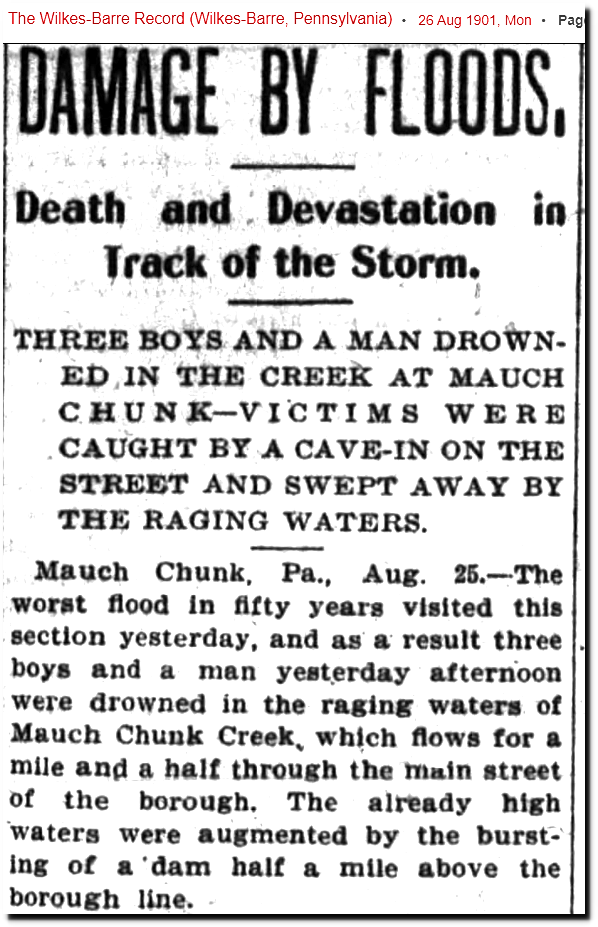 26 Aug 1901, Page 1 – The Wilkes-Barre Record at Newspapers.com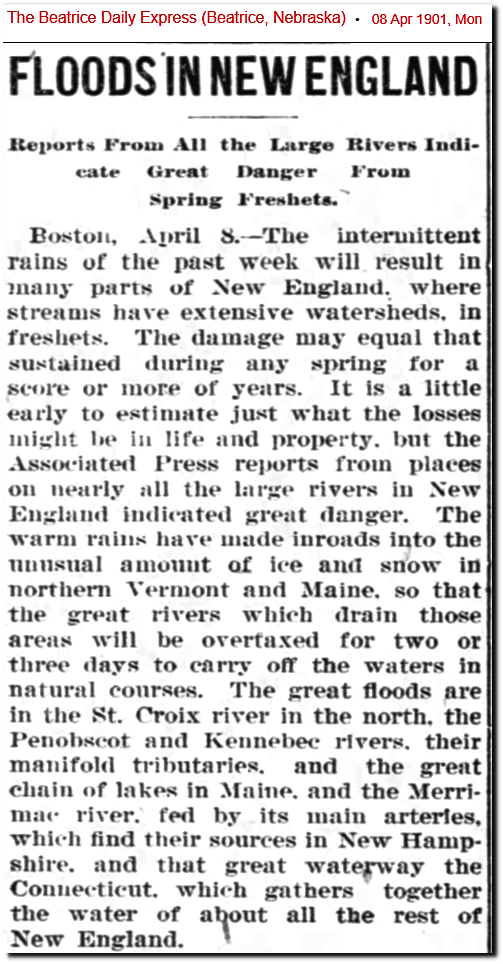 08 Apr 1901, 1 – The Beatrice Daily Express at Newspapers.com
10 Apr 1901, 1 – The Morning Journal-Courier at Newspapers.com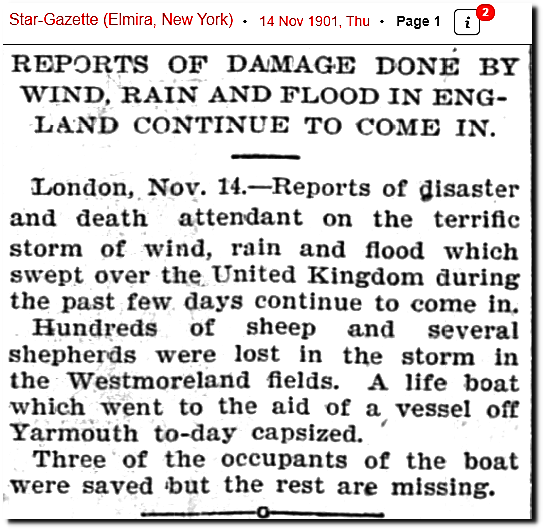 14 Nov 1901, 1 – Star-Gazette at Newspapers.com
31 Dec 1901, Page 1 – The Daily Review at Newspapers.com
July 1901 was the second hottest month on record in the US.
From July 8-26 1901, Logan, Iowa was over 100 degrees every day – topping out at 110 degrees on July 24. That was Iowa's longest stretch of 100 degree days.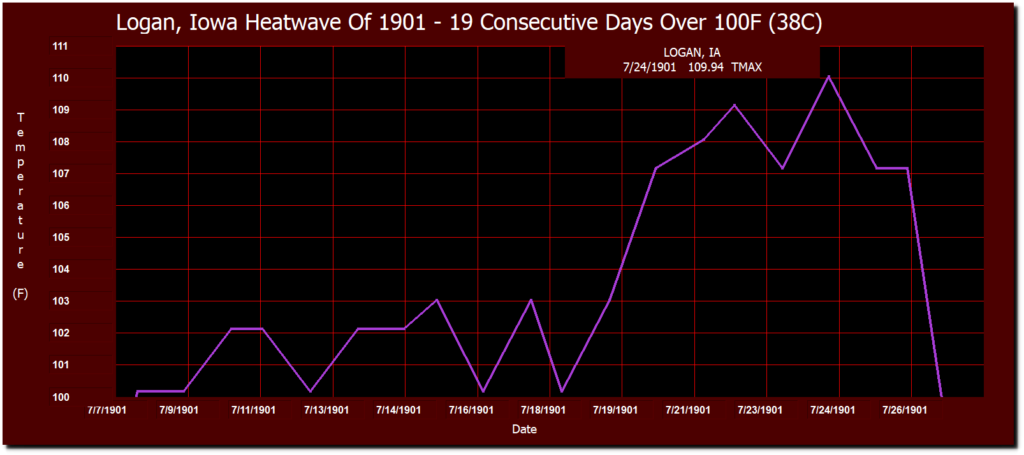 Later in July 1901, the heatwave expanded to Europe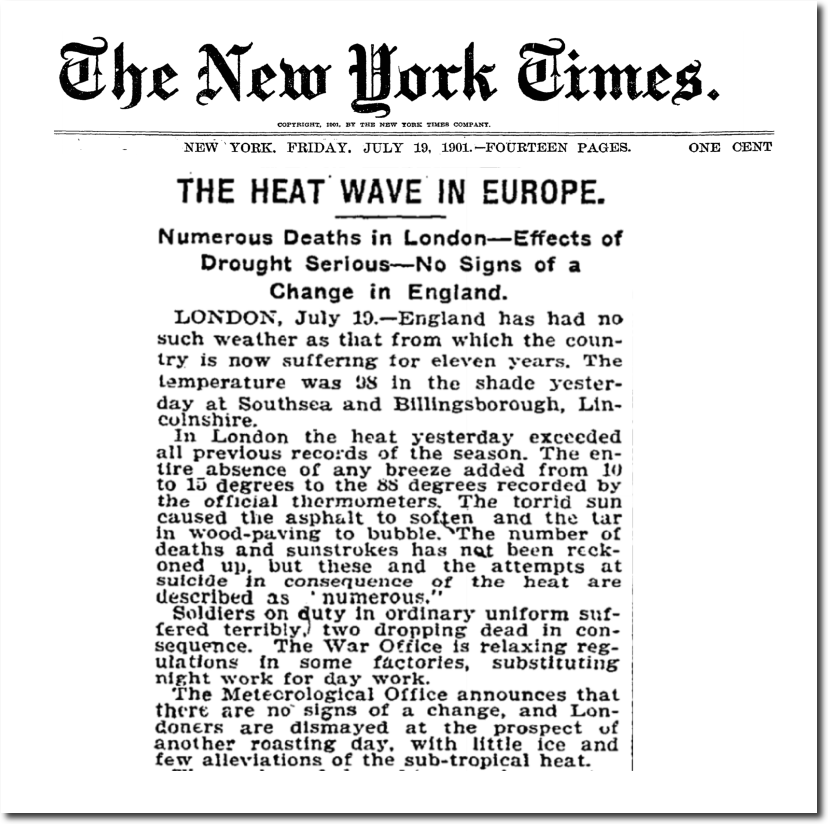 THE HEAT WAVE IN EUROPE.; Numerous Deaths in London — Effects of Drought Serious — No Signs of a Change in England.
And continued into August.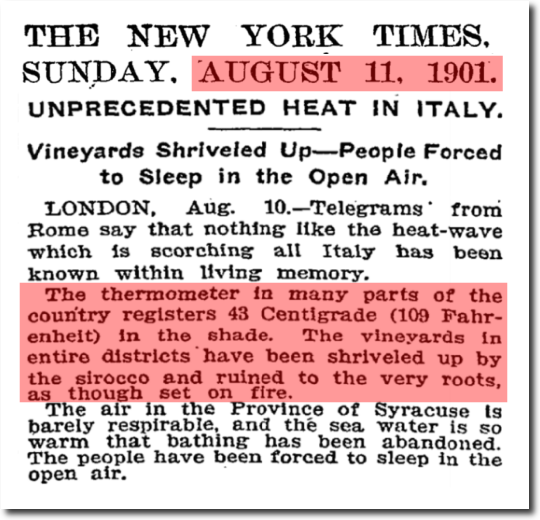 UNPRECEDENTED HEAT IN ITALY.; Vineyards Shriveled Up — People Forced to Sleep in the Open Air.
NOAA has erased the US heat of July 1901 by cooling it almost two degrees relative to recent years.