Yale University claims that 130F this year is a world record.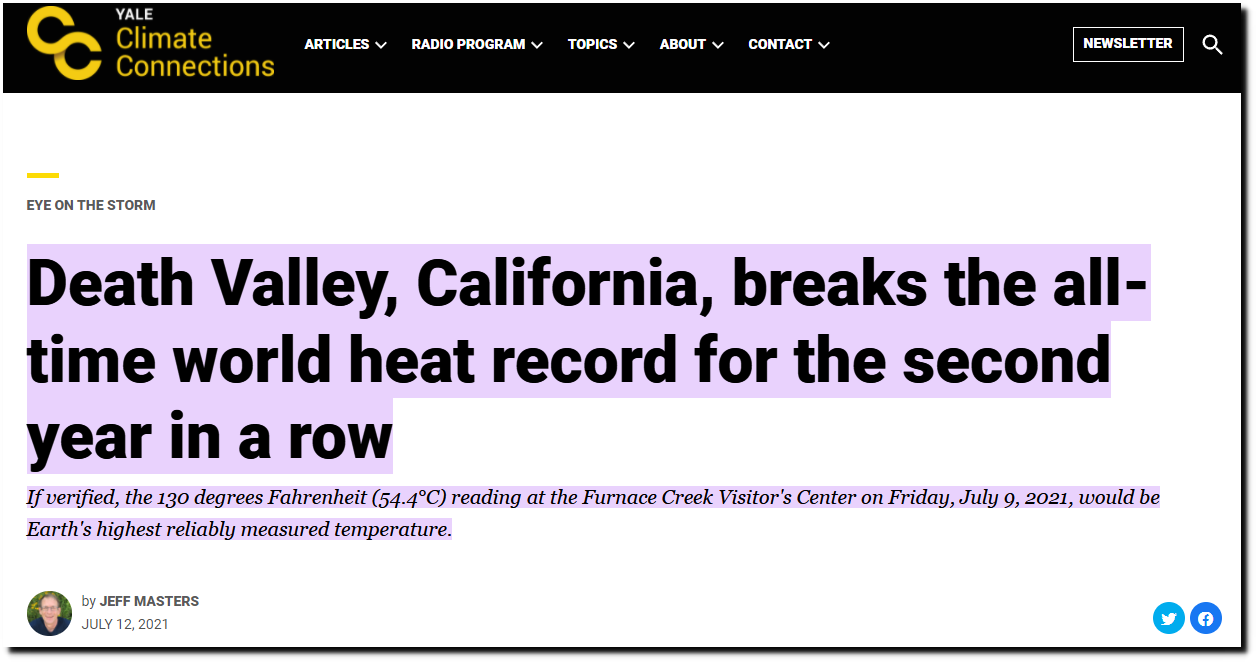 Death Valley, California, breaks the all-time world heat record for the second year in a row » Yale Climate Connections
From July 1-17, 1913 afternoon temperatures at Greenland Ranch, California averaged 125F, and topped out at 134F. They had three days over 130F from July 10-13.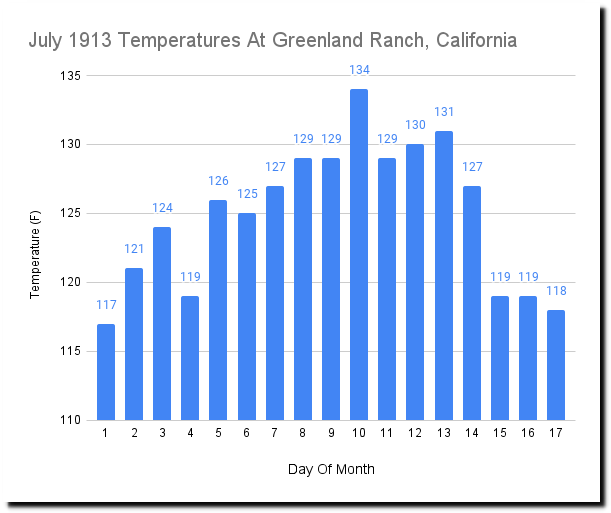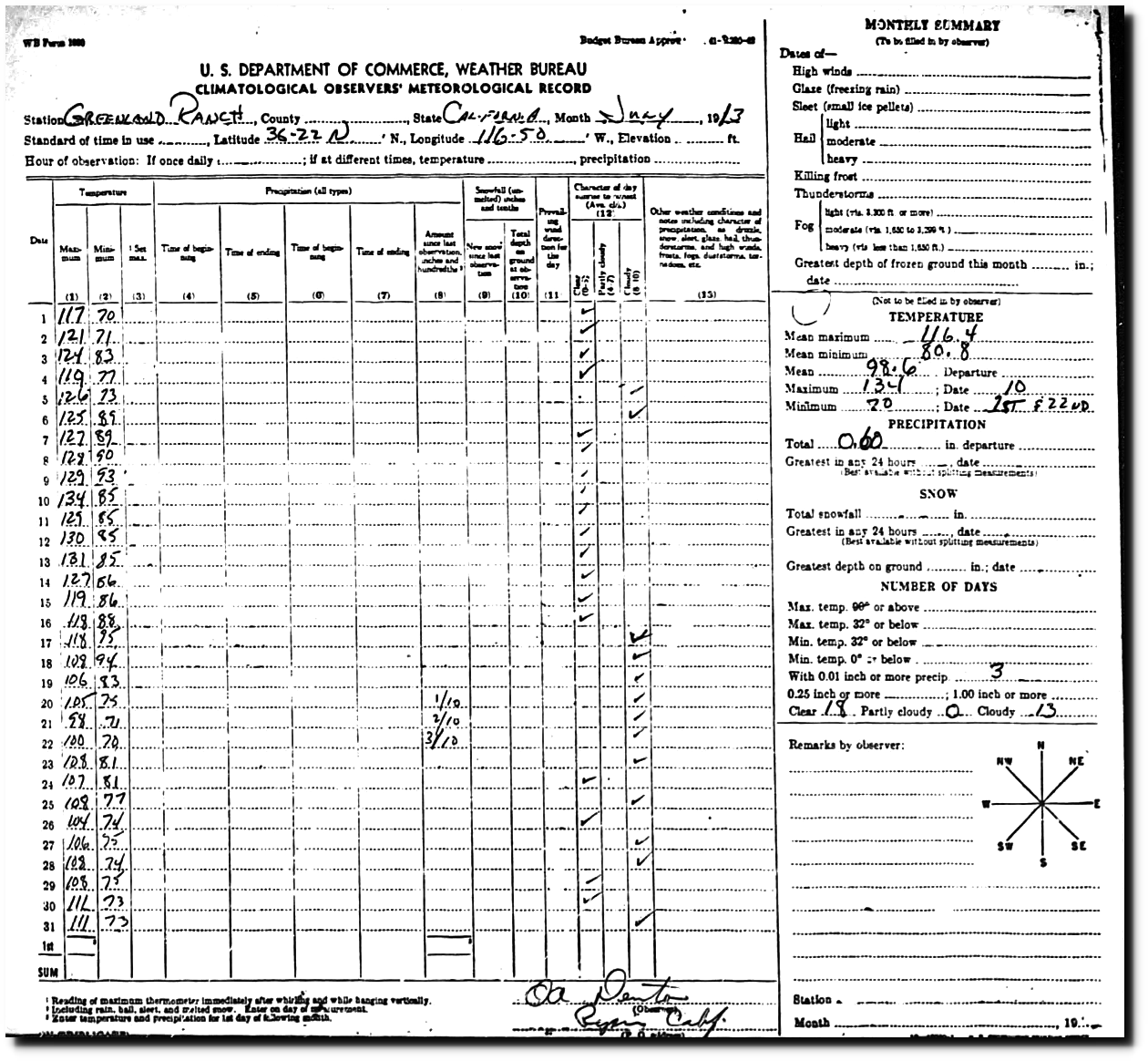 IPS – Record of Climatological Observations – Select Month | IPS | National Climatic Data Center (NCDC)
TimesMachine: June 1, 1930 – NYTimes.com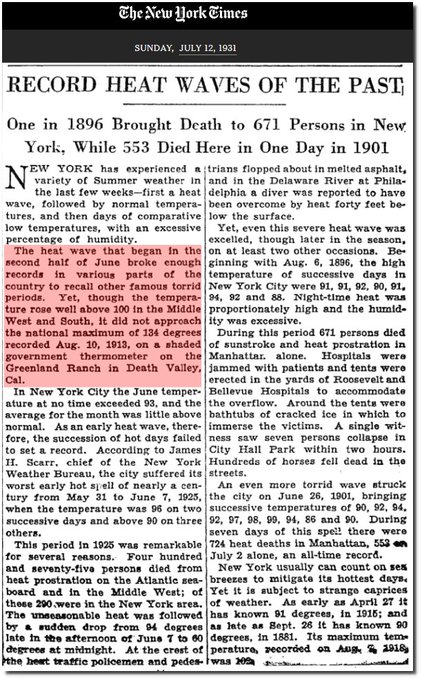 TimesMachine: July 12, 1931 – NYTimes.com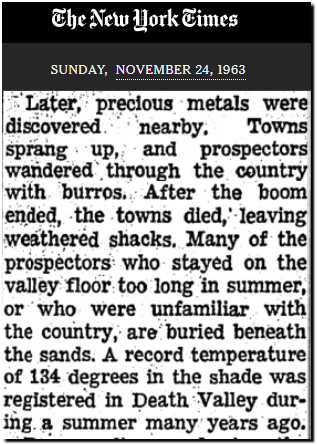 TimesMachine: November 24, 1963 – NYTimes.com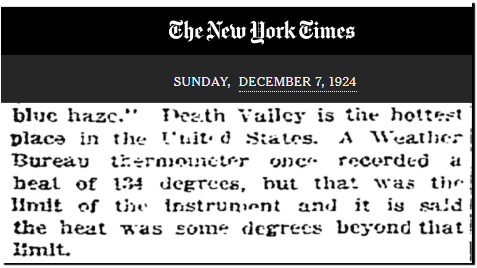 TimesMachine: December 7, 1924 – NYTimes.com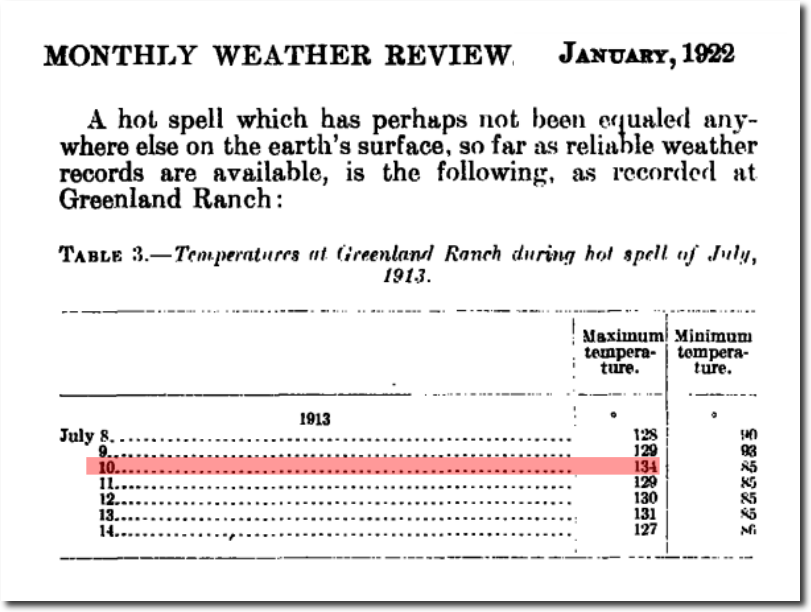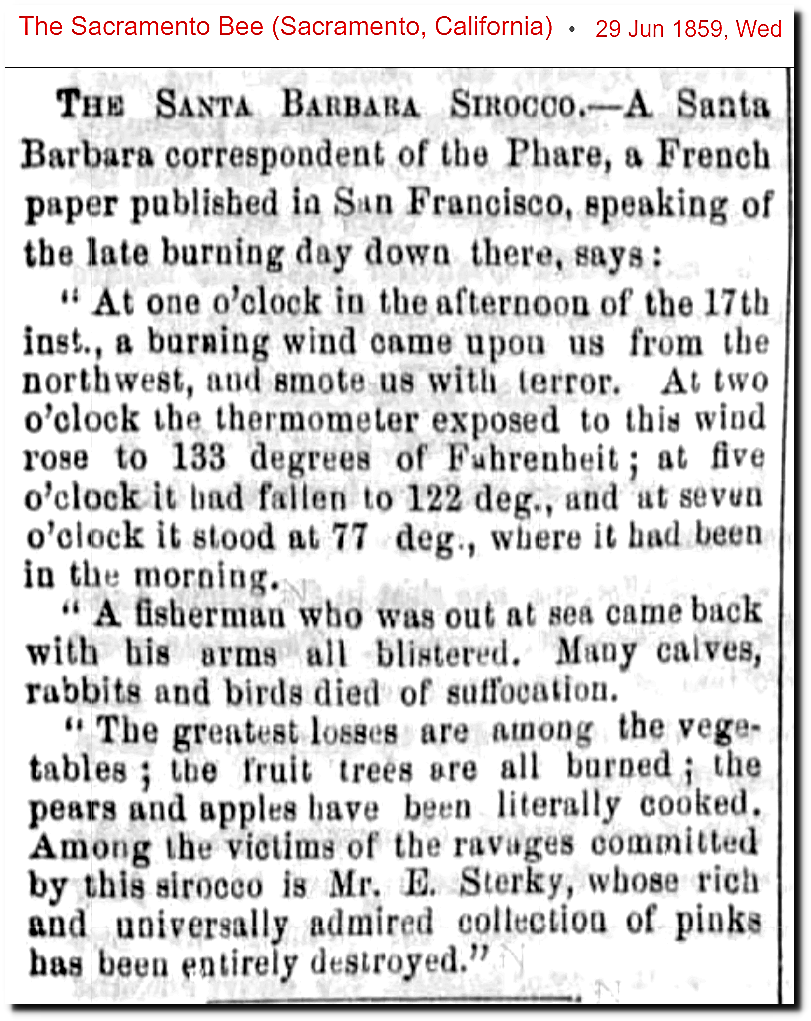 29 Jun 1859, 4 – The Sacramento Bee at Newspapers.com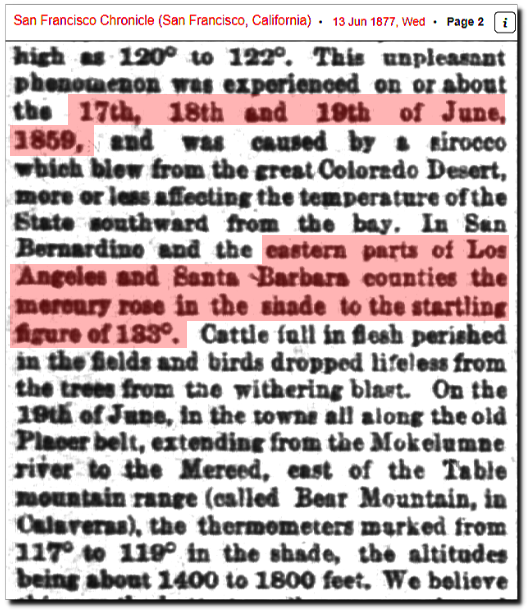 13 Jun 1877, Page 2 – San Francisco Chronicle at Newspapers.com