Forty years ago, NOAA and NASA predicted 18 feet of sea level rise in as little as fifty years.
Lawrence Journal-World – Google News Archive Search
Eight years ago Hansen predicted 30C polar warming.
Antarctica just had their coldest winter on record and Arctic temperatures are 2C below the 1979-2000 mean.
South Pole froze over in coldest winter on record | Live Science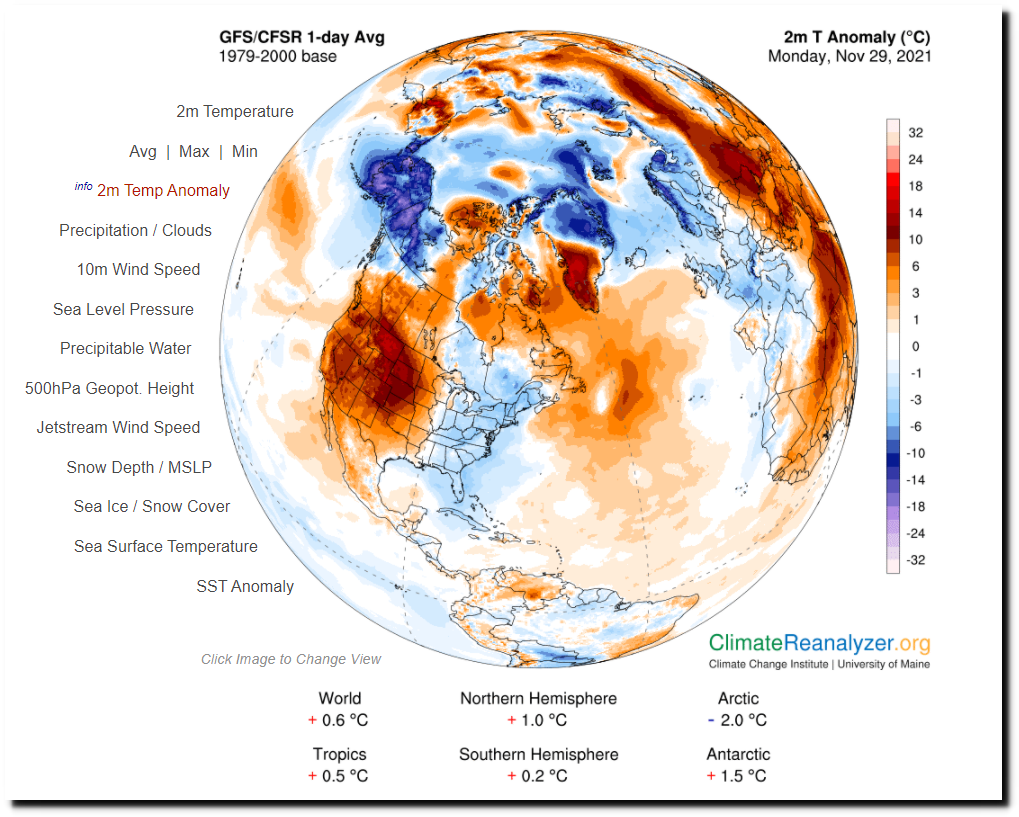 In 1988, Hansen predicted that the Manhattan West Side Highway would be underwater in 20-30 years.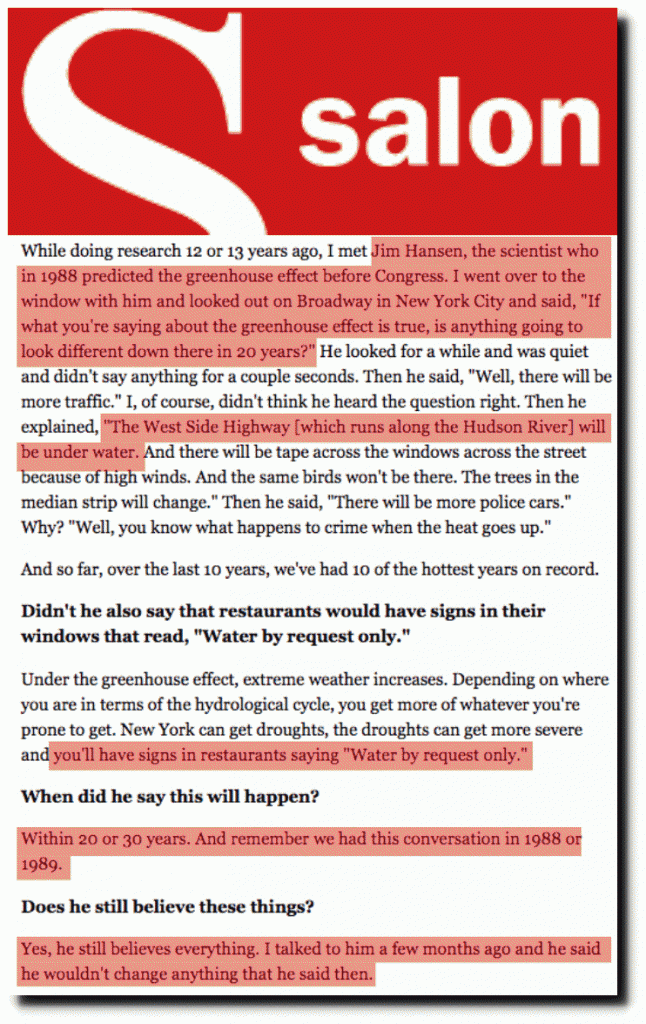 Stormy weather – Global warming – Salon.com
The highway still seems to be there however.