Google Earth imagery shows that over the past 25 years, Miami Beach has grown wider and both sides of the beach have expanded eastward an average of 2-3 feet per year.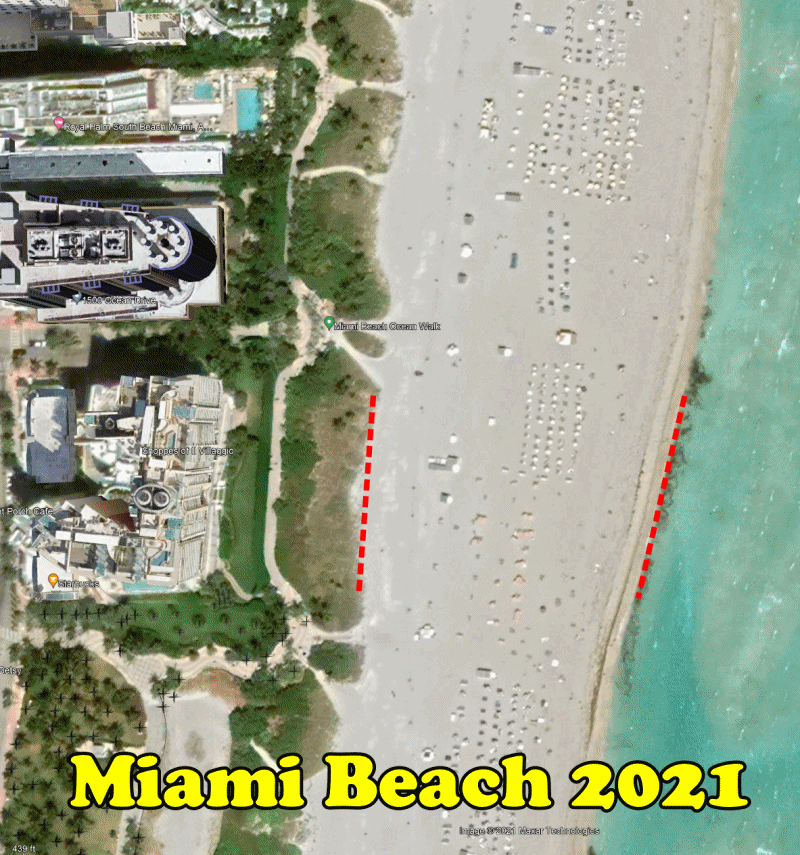 Experts say Miami is drowning under rising oceans.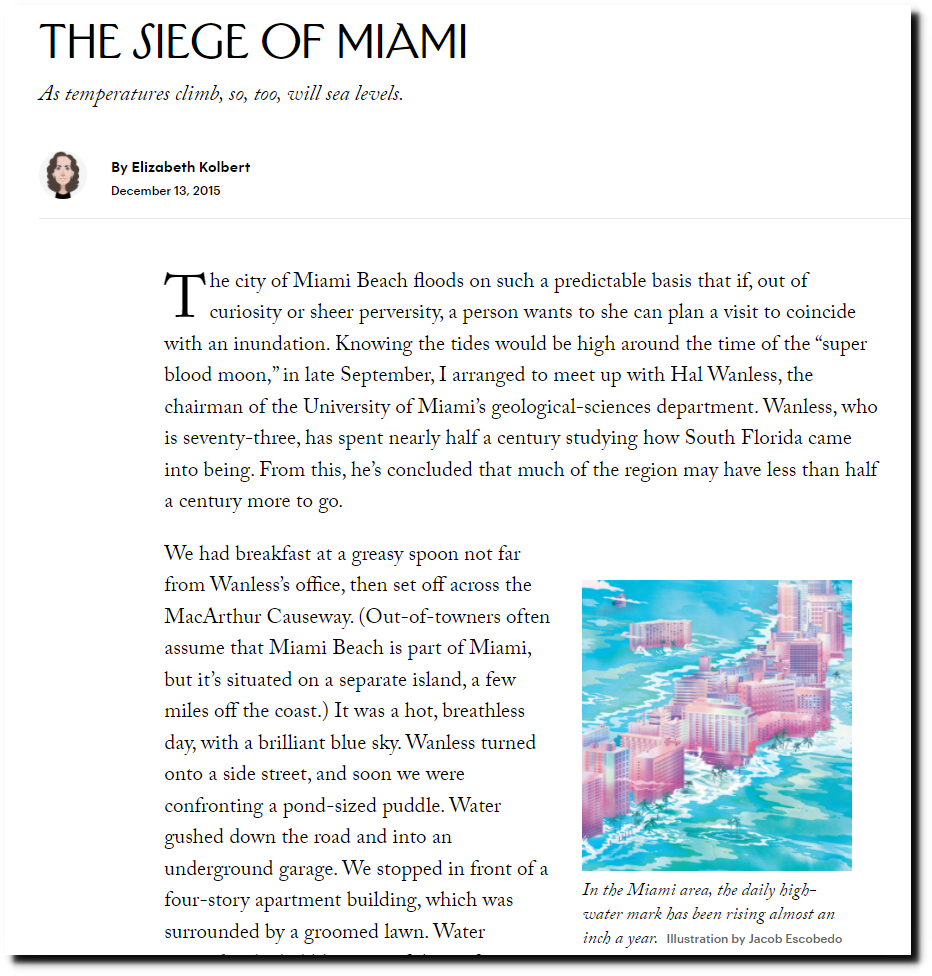 Miami is Flooding | The New Yorker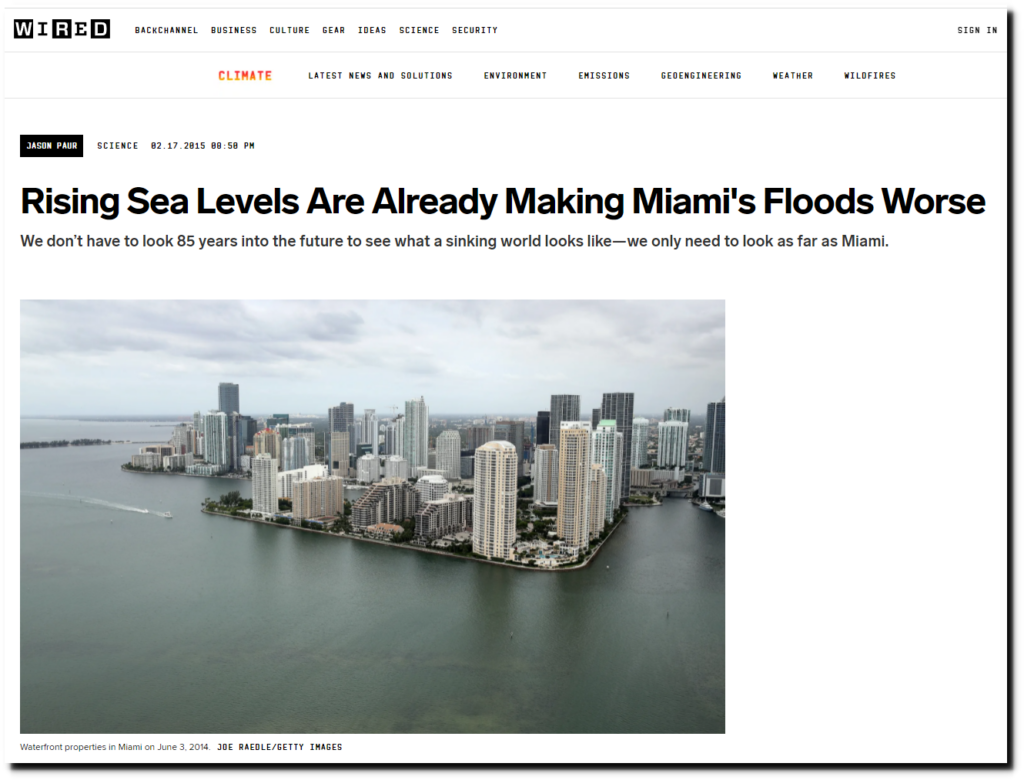 Rising Sea Levels Are Already Making Miami's Floods Worse | WIRED
In 1926, Miami actually was drowning and experts blamed it on huge sunspots.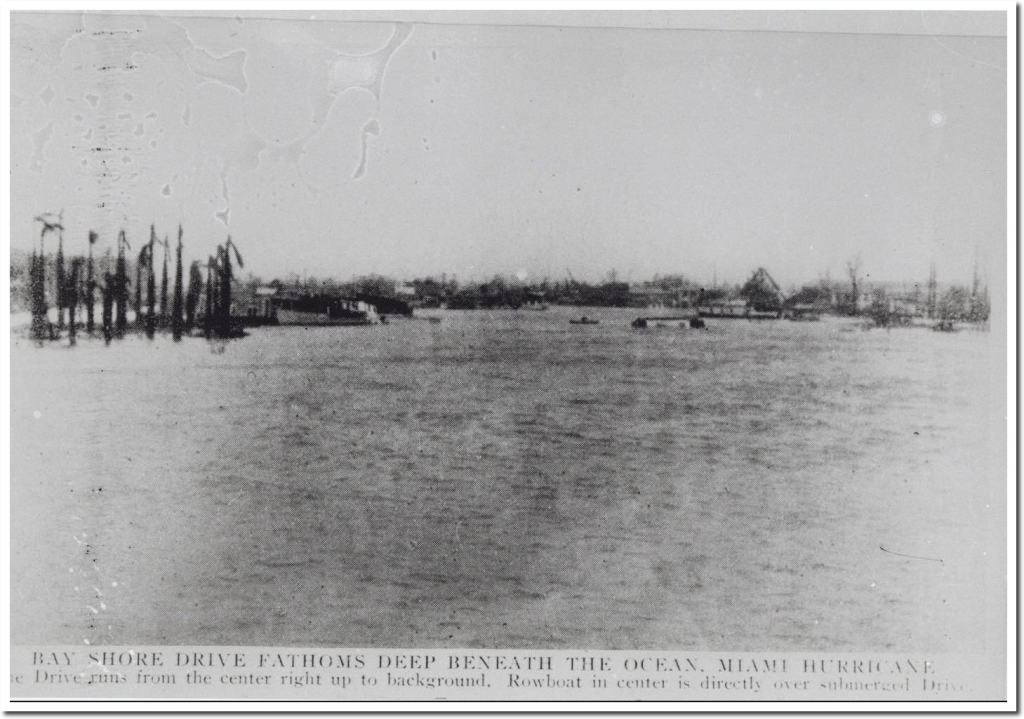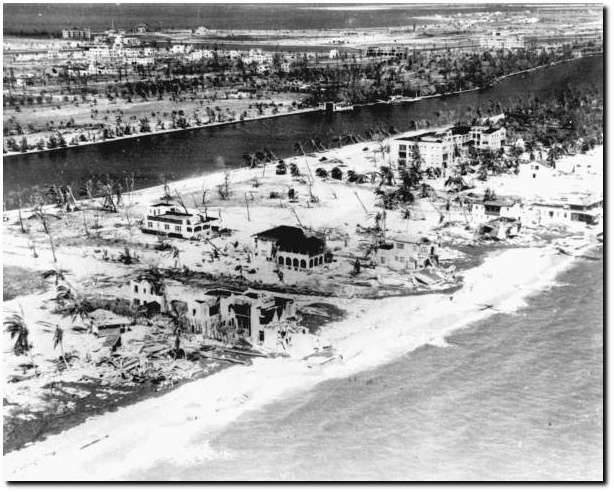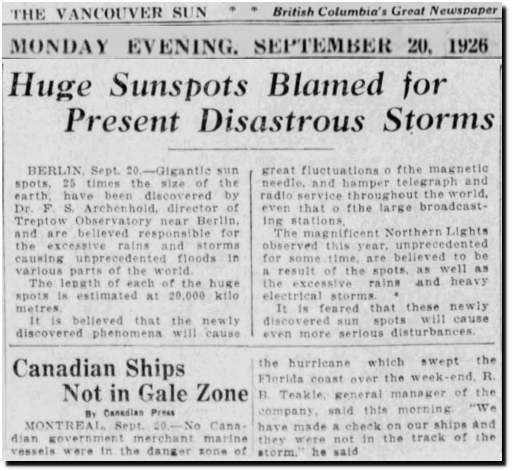 20 Sep 1926, 12 – The Vancouver Sun at Newspapers.com
Also in 1926.
"the climatic optimum about 1500 B.C. is marked in almost all parts of the world by beaches about 10ft. above the present beaches"