There are 308 COVID-19 patients in Victoria hospitals.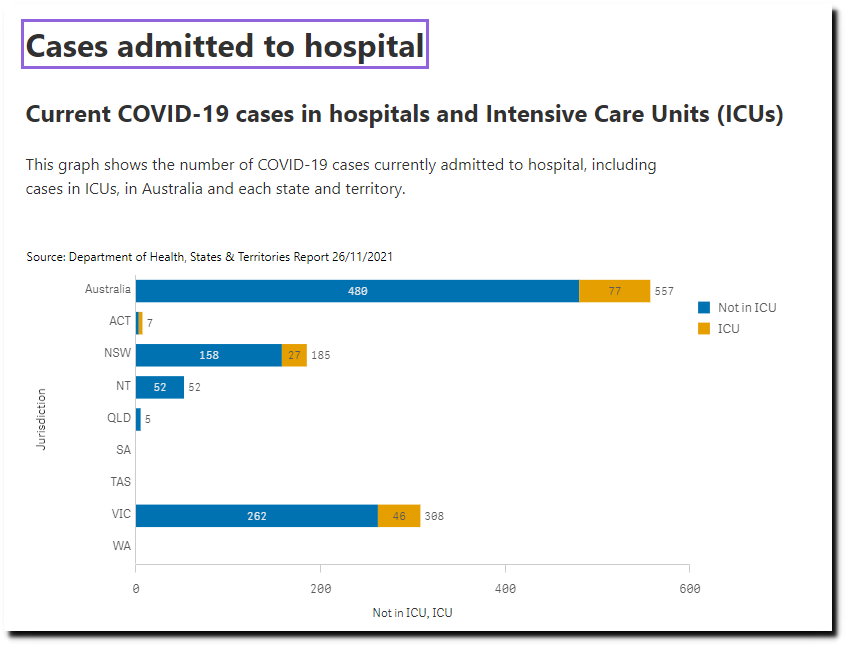 Coronavirus (COVID-19) case numbers and statistics | Australian Government Department of Health
On August 9, 1919 there were 946 influenza patients in Melbourne hospitals.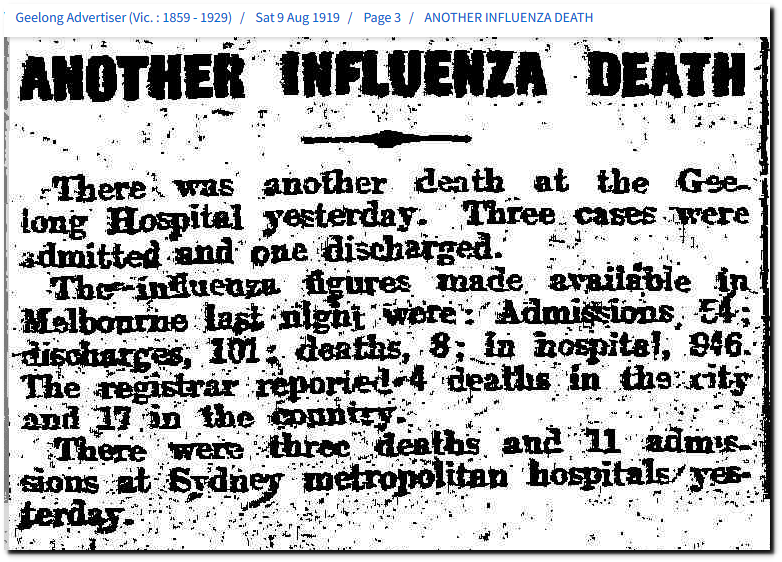 09 Aug 1919 – ANOTHER INFLUENZA DEATH – Trove
The population of Victoria is about four times higher now.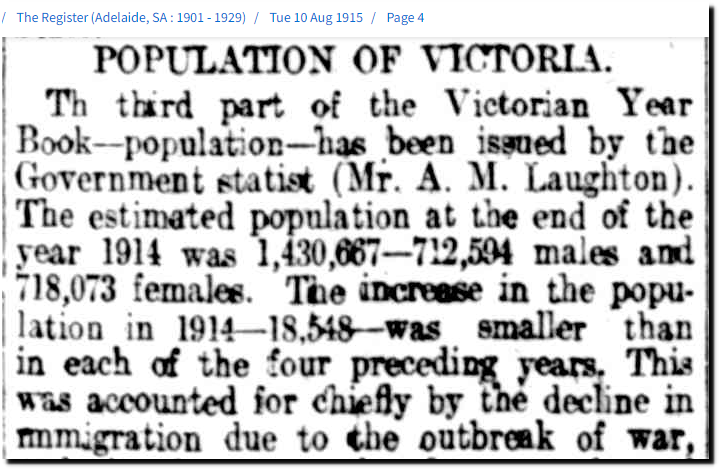 10 Aug 1915 – POPULATION OF VICTORIA. – Trove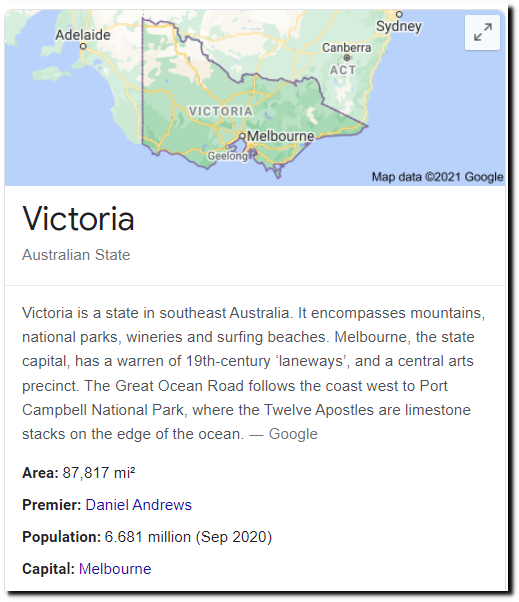 The mask superstition was just as prevalent 100 years ago as it is now.