Fifteen years ago the New York Times ran this letter in their editorial section announcing that Whistler Ski Resort in British Columbia had been ruined by global warming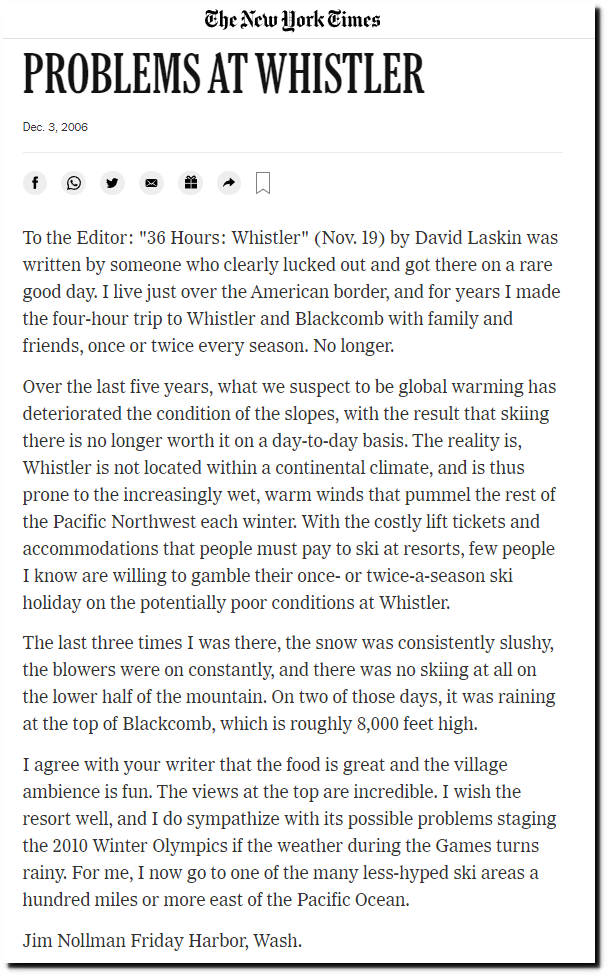 At that time, the New York Times still assumed people's gender and allowed the resort to respond.
"Whistler Blackcomb's location in the Coast Range brings an average of 33 feet of snow each season from pounding coastal storms."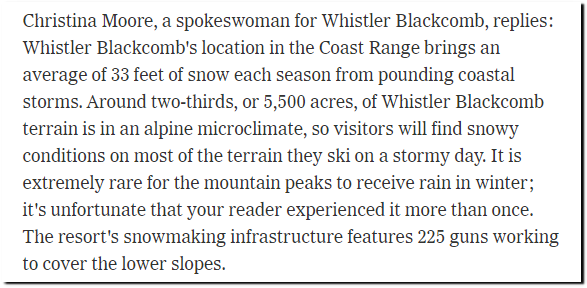 Opinion | PROBLEMS AT WHISTLER – The New York Times
The resort averages more snow now than it did prior to fifteen years ago.
"Over the past ten years, Whistler Blackcomb has received an average of 10.8 metres (35.5 ft) of snow a year"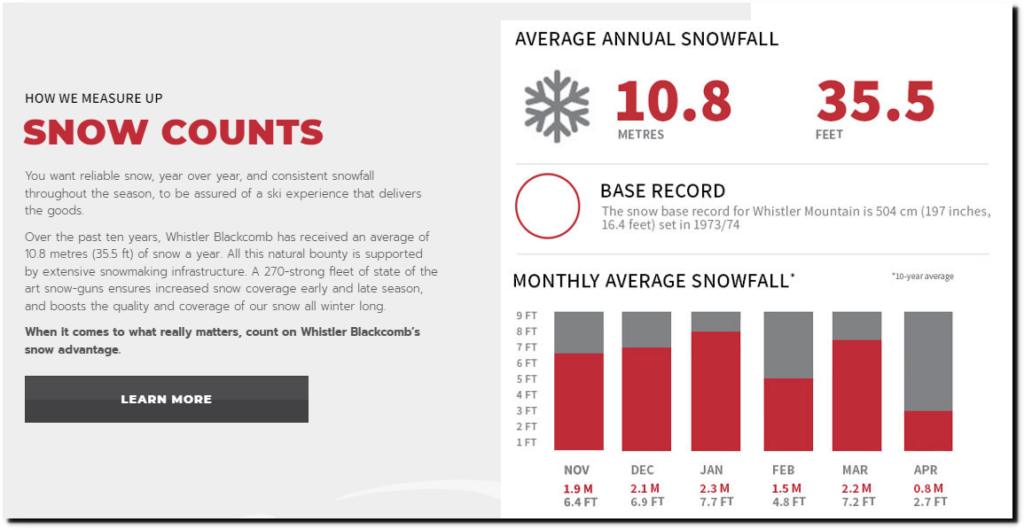 Snow and Weather Report | Whistler Blackcomb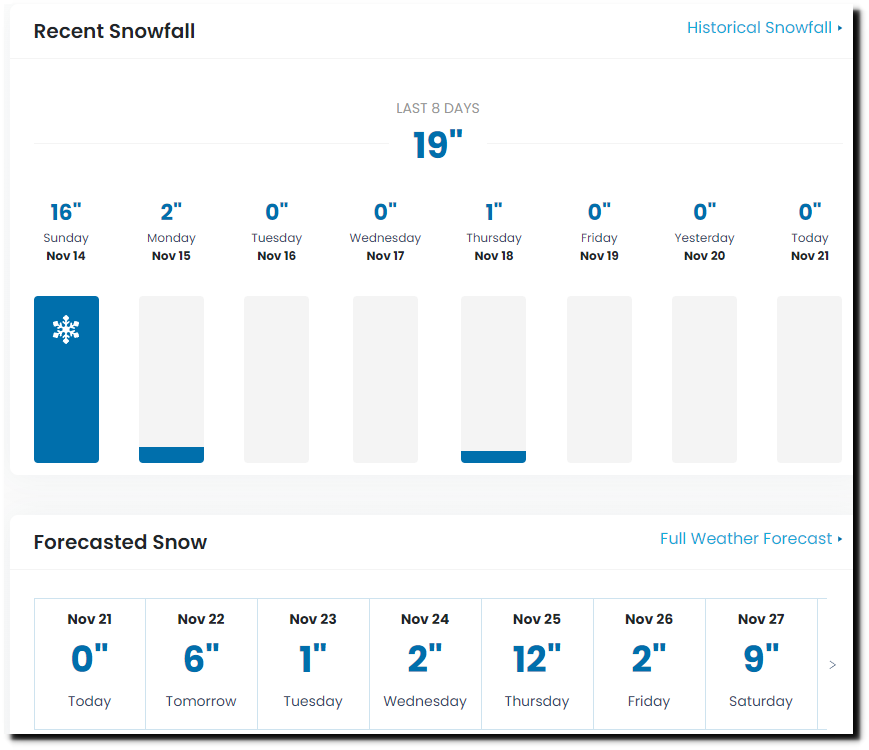 Whistler Blackcomb Snow Report | OnTheSnow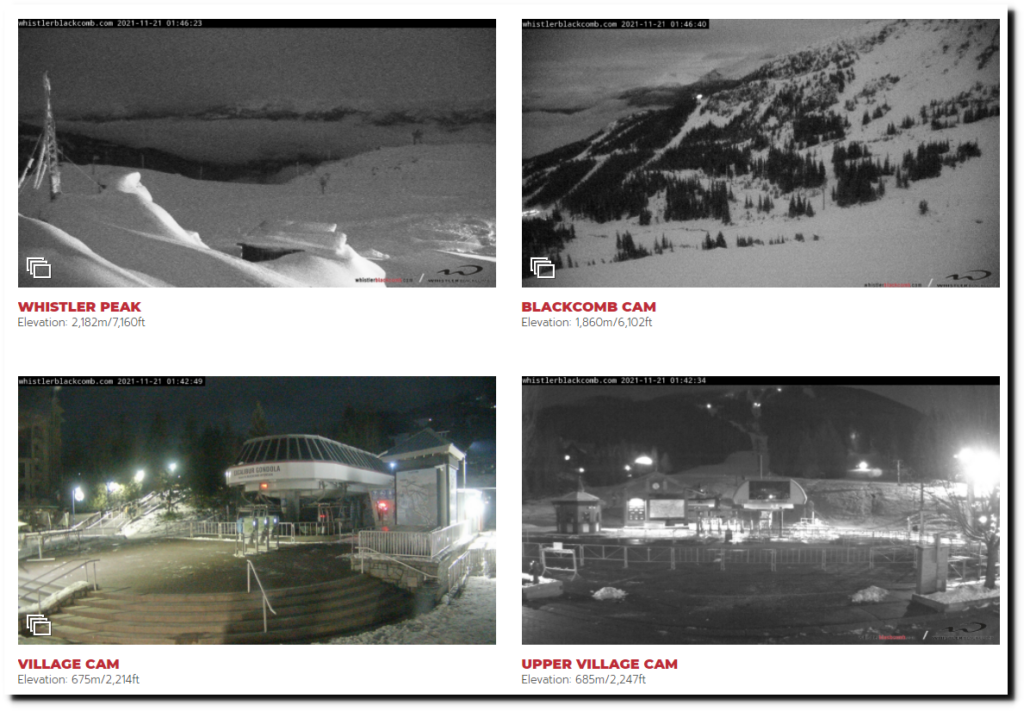 Mountain Cams | Whistler Blackcomb
That same month the New York Times also announced the endless summer and the demise of Arctic sea ice and Polar Bears.
With Warmer Weather, Different Decisions to Make – The New York Times
There is more sea ice now than fifteen years ago and almost as much as twenty-five years ago.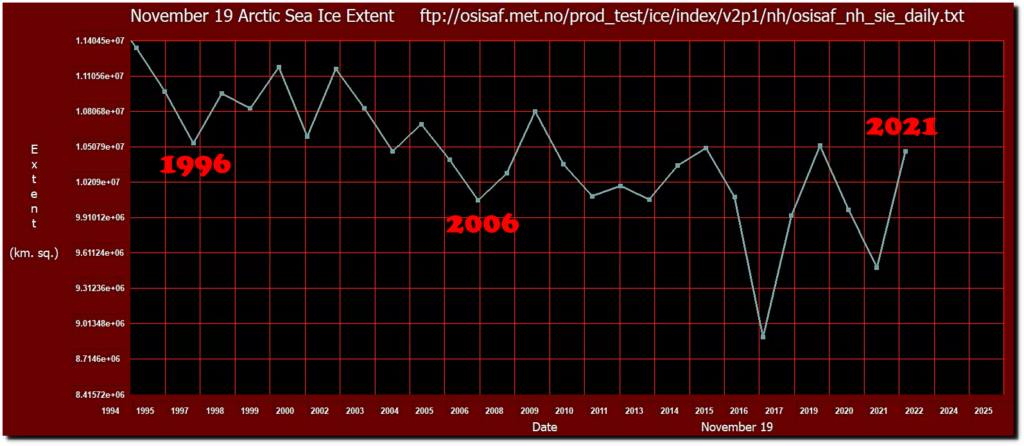 ftp://osisaf.met.no/prod_test/ice/index/v2p1/nh/osisaf_nh_sie_daily.txt
However, British Columbia is now "the epicentre of climate change-fuelled weather extremes"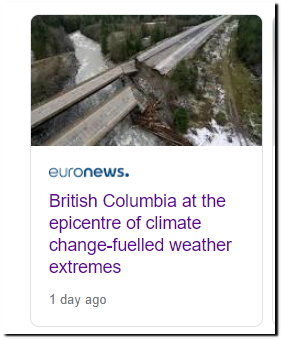 British Columbia at the epicentre of climate change-fuelled weather extremes | Euronews