"Now onto something that not only shows how … much we humans have impacted our environment. This is a comparison shot of the same place in the Arctic. The first was taken in 1917 and the second in 2020. They show just how much the Arctic ice is melting. Scientists say it's melting at a rate that's twice as fast as the rest of the world, with dire consequences for the warming of the planet."
50 Photos that Really Put Things into Perspective
A glacier shrank between 1917 and 2020, and the only possible explanation is that humans caused it.
"Prof. T. G. Bonney has some very interesting things to say in "Nature" on what he calls "the shrinkage of the world's ice mantle." There has been a general retreat, he says, of the European glaciers since 1861."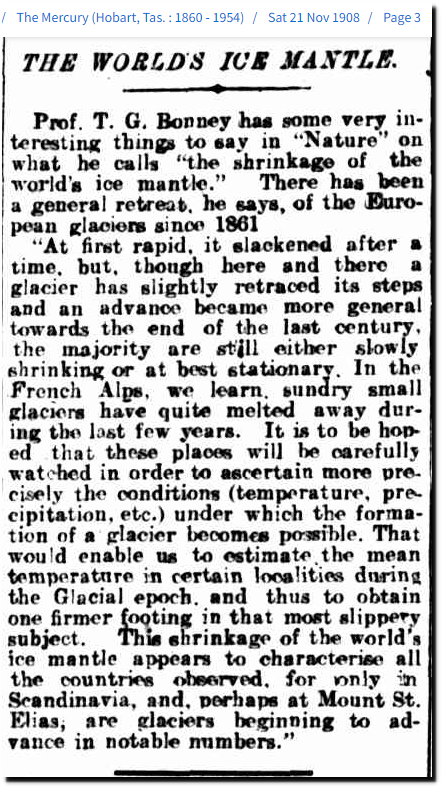 21 Nov 1908 – THE WORLDS ICE MANTLE. – Trove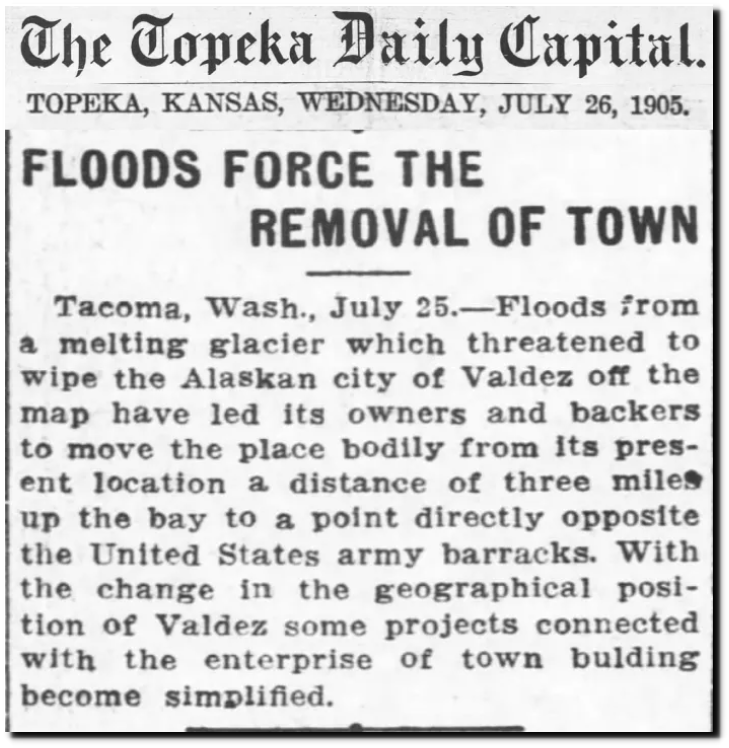 26 Jul 1905, Page 1 – The Topeka Daily Capital at Newspapers.com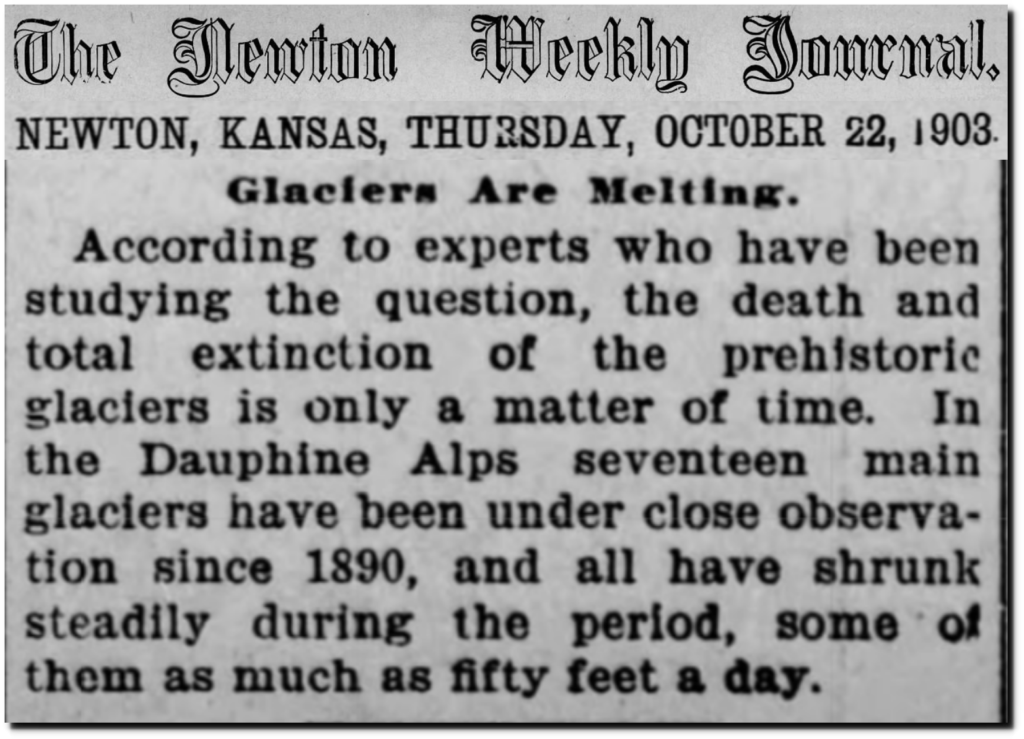 22 Oct 1903, 2 – The Newton Journal at Newspapers.com
16 Aug 1902 – Alpine Glaciers Disappearing. – Trove
"The shores of the continent form two large open bays, which were terminated (July 12, 1794) by compact, solid mountains of ice rising perpendicularly from the water's edge and bounded to the north by a continuation of the united, lofty, frozen mountains that extend eastward from mount Fairweather. In these bays also were great quantities of broken ice, which, having been put in motion by the springing up of a northerly wind, were drifted to the southward."

The Fairweather ice-sheet extended then some 40 miles south of its present limit in the bay"

– April 1896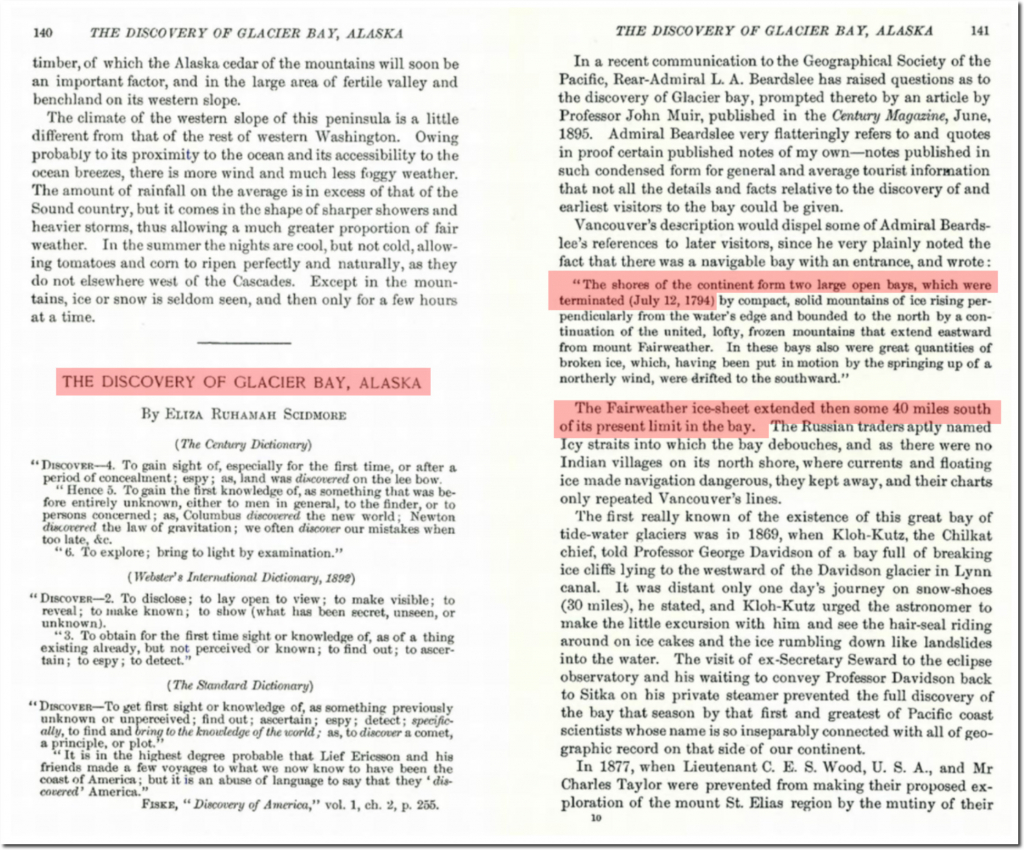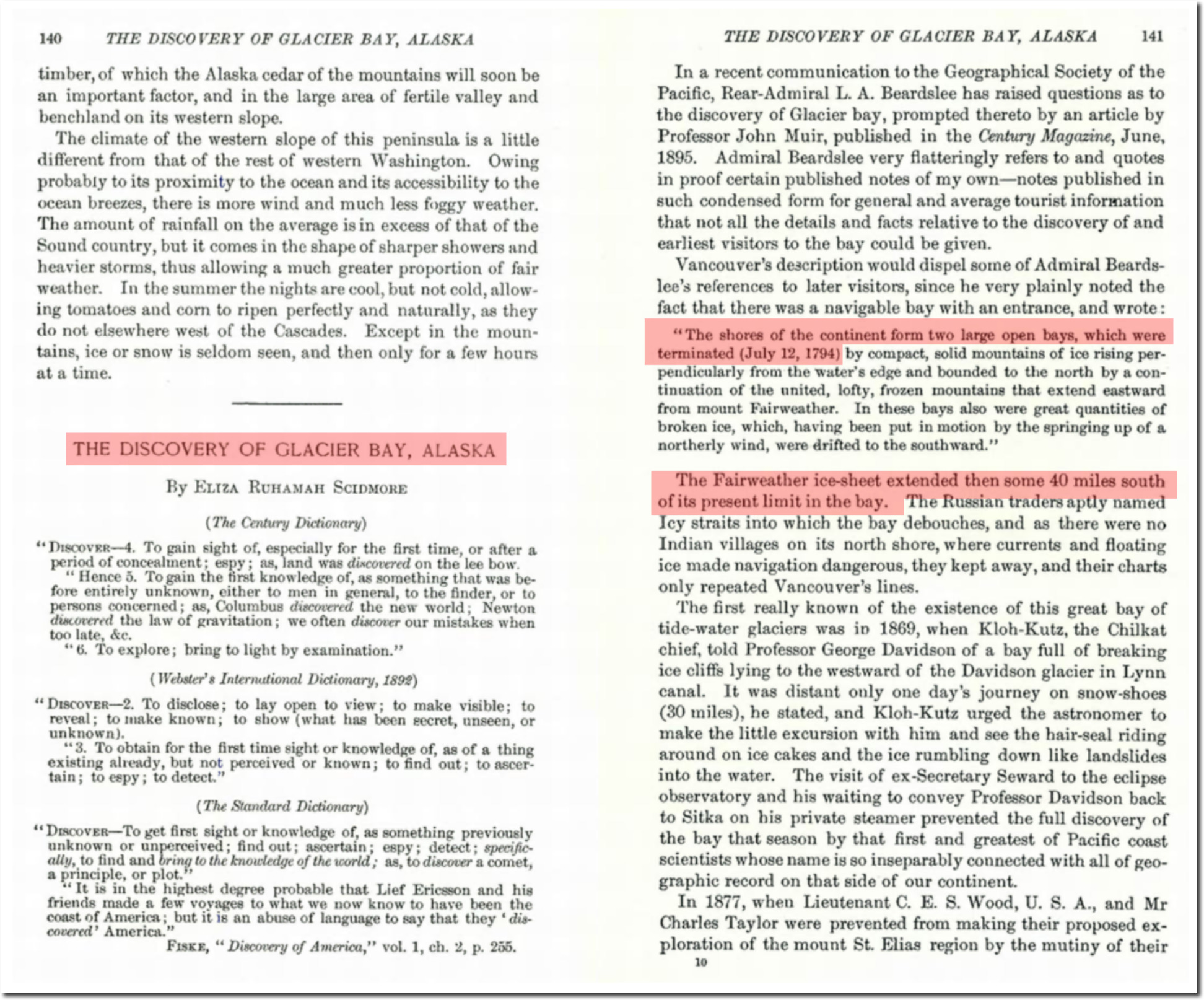 The National Geographic Archive | April 1896 | page 1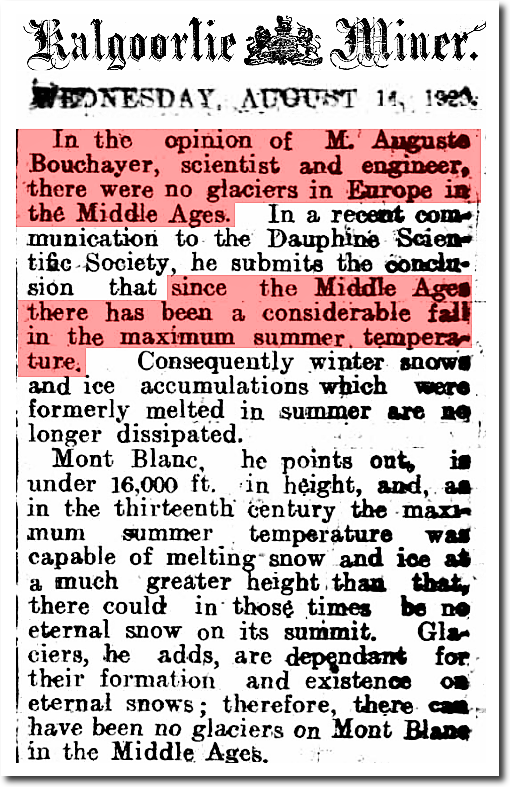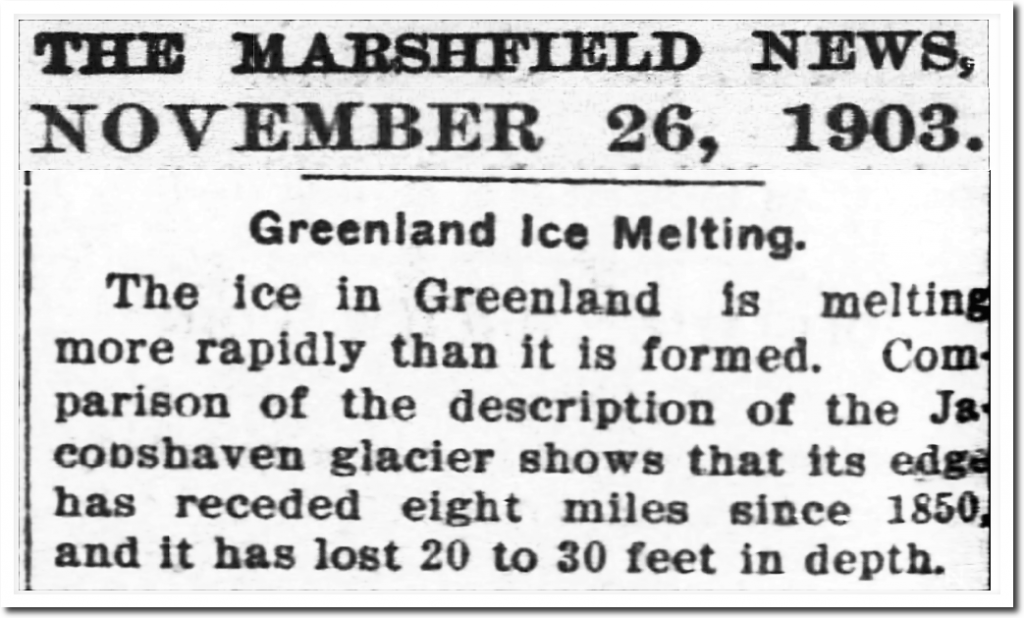 26 Nov 1903, 2 – The Marshfield News and Wisconsin Hub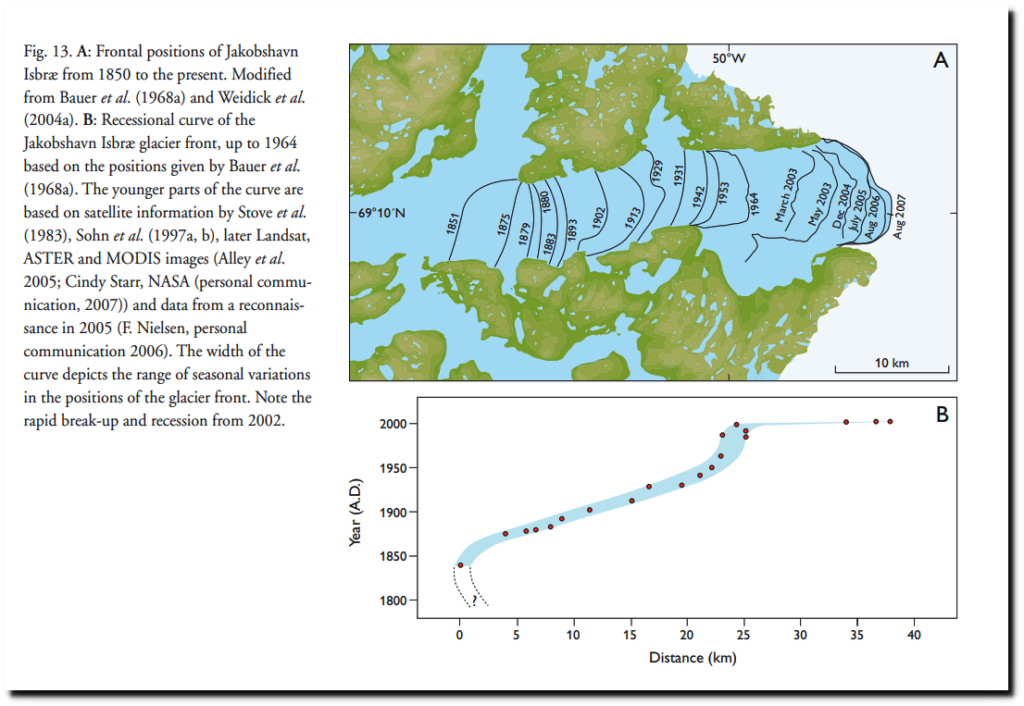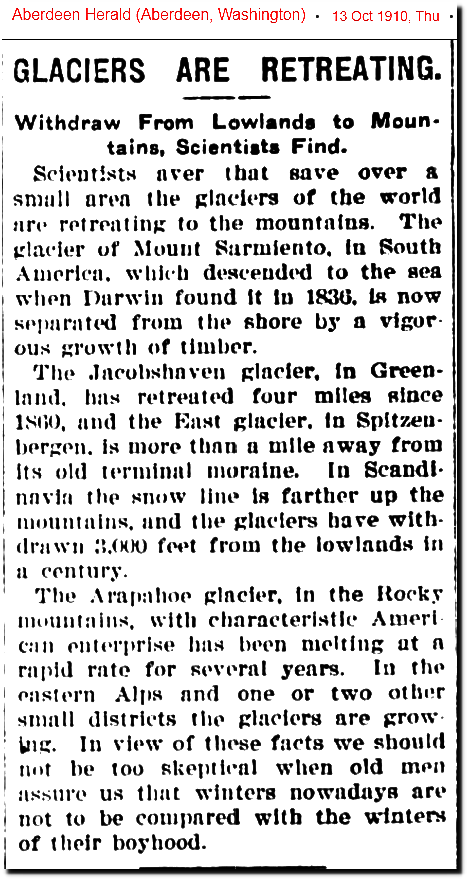 13 Oct 1910, Page 7 – Aberdeen Herald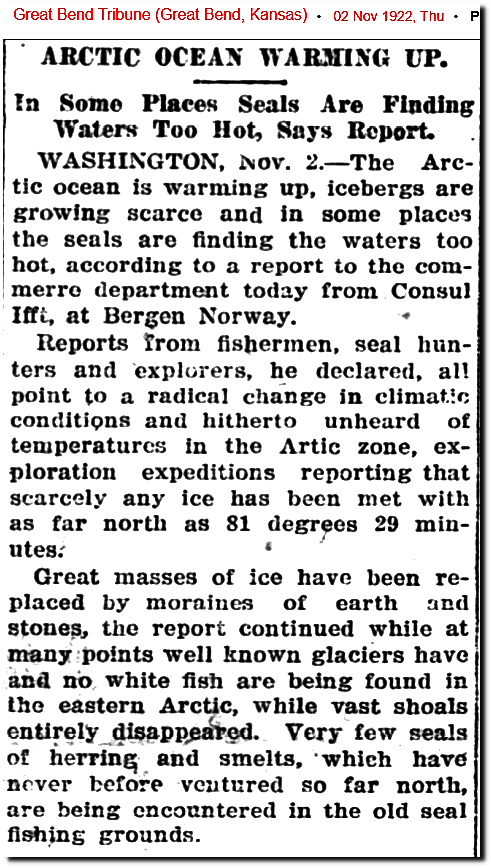 02 Nov 1922, Page 1 – Great Bend Tribune at Newspapers.com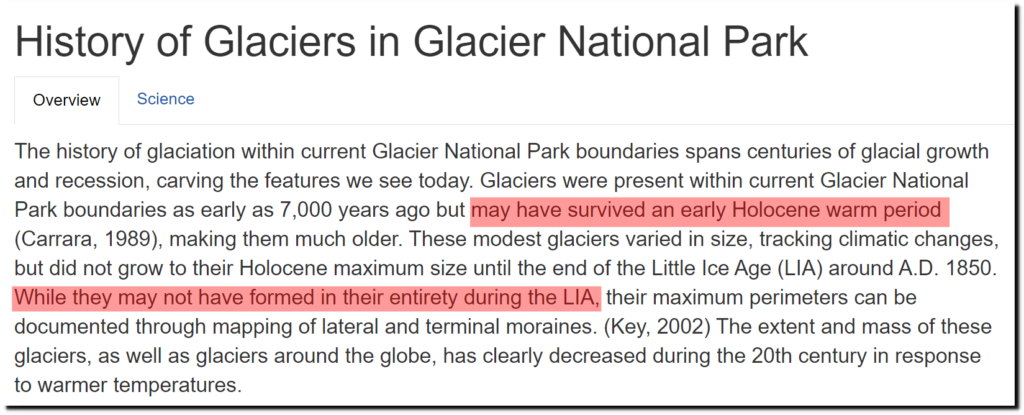 History of Glaciers in Glacier National Park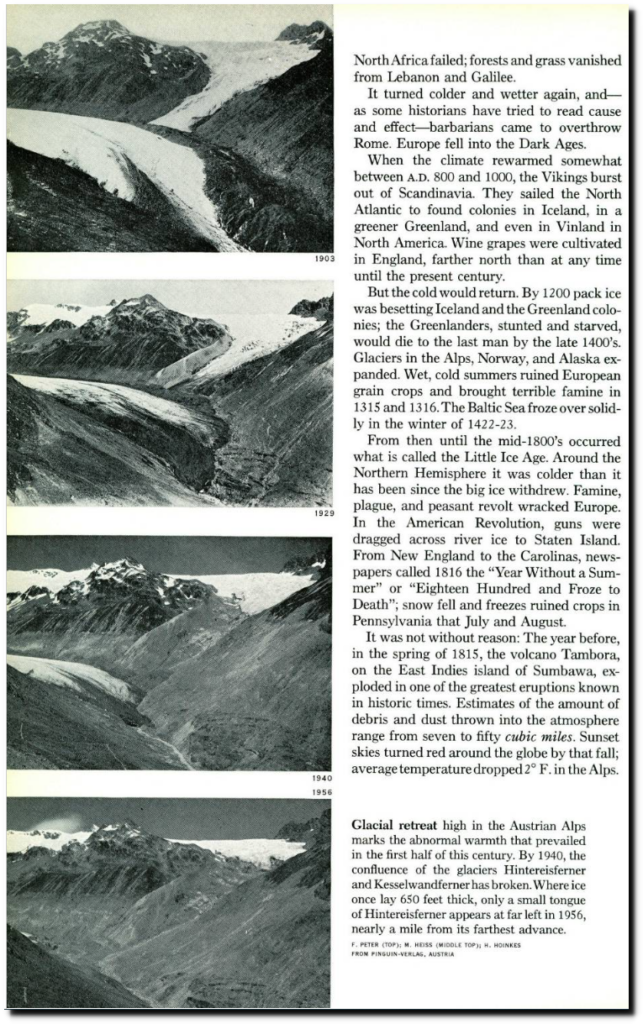 National Geographic Magazine Archive
The Present Climatic Fluctuation on JSTOR
National Geographic used to know that glacial behavior was associated with solar activity.