The Times of London reported on August 16, 1912 about devastating forest fires in Greece and a storm near Spain which killed 143 fishermen.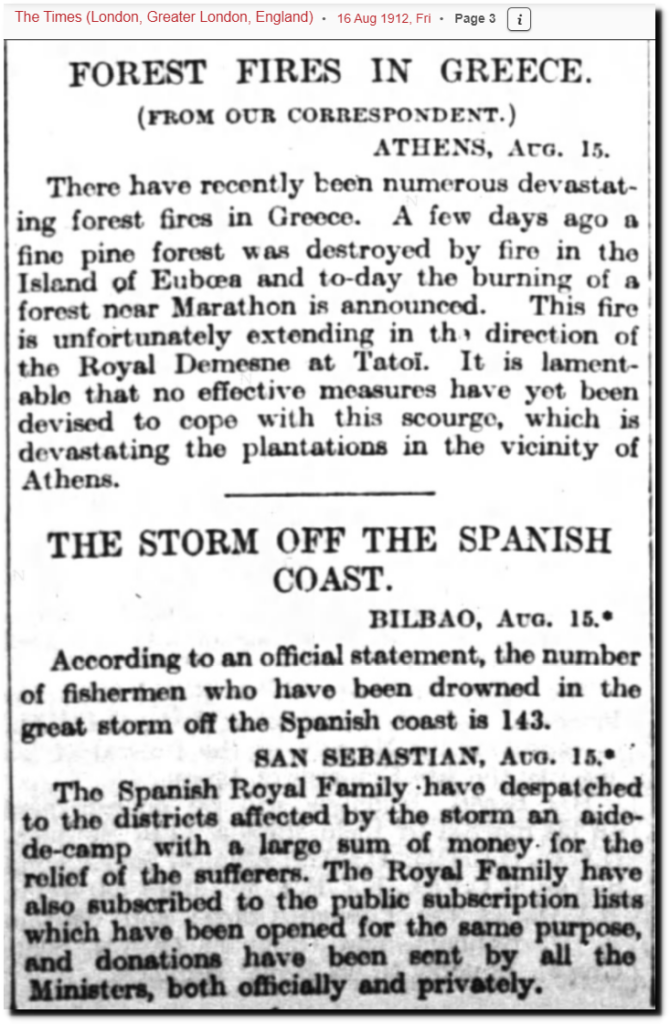 16 Aug 1912, Page 3 – The Times at Newspapers.com
They also reported on destructive forest fires in Greece in early July.
08 Jul 1912, Page 5 – The Times at Newspapers.com
In October there were large fires burning in Northern Michigan and Massachusetts.
17 Oct 1912, Page 2 – Stevens Point Journal at Newspapers.com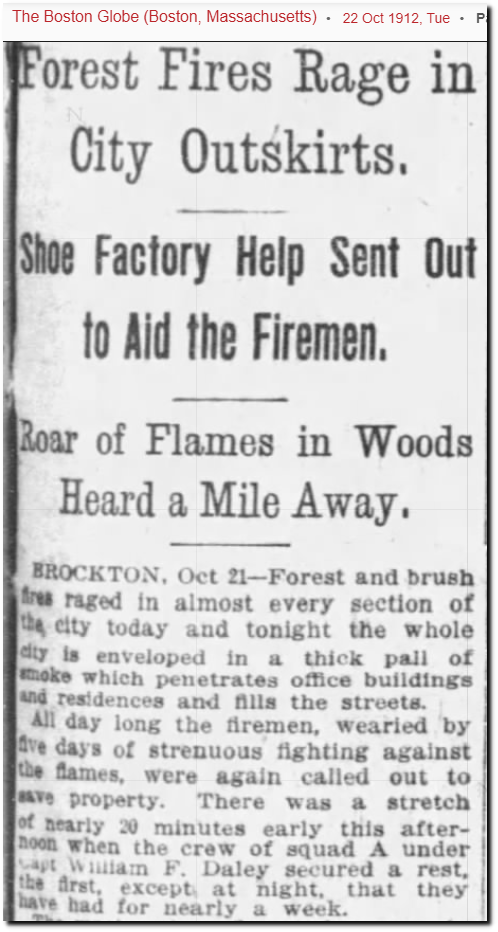 22 Oct 1912, 11 – The Boston Globe at Newspapers.com
In December there were large fires in California.
06 Dec 1912, 1 – Stockton Daily Evening Record at Newspapers.com