One hundred years ago dozens of people were dying from starvation in the Ukraine every day following a year of record global heatwaves and drought.
"Liverpool Post and Mercury (Liverpool. Merseyside. England) May 25, 1922

DESPERATE SITUATION IN UKRAINE.

The great migration of famine sufferers In the Volga valley has ceased, states an American Relief Association cable, and former emigrants are returning to their homes. One favourable result of the arrival of the American corn is the cessation of the refugee movement. From Kazan, the capital of the Tartar Republic, it is reported that as many as 100 former emigrants a day are passing through on their way back to their native towns. In this city, which is the main distributing centre of the American Relief Association for the Republic, they are all provided with enough corn to support them during their return journey Reports of the desperate situation in the Ukraine continue to reach the American Relief Association headquarters in Moscow. In Alexandrovsk. the centre of the worst famine area. as many as thirty people a day are dying in the railway station alone."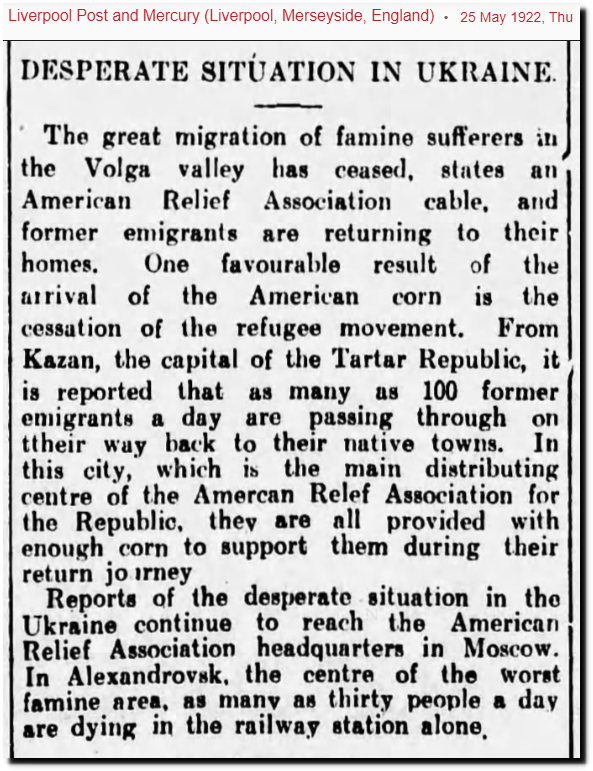 25 May 1922, 4 – Liverpool Post and Mercury at Newspapers.com
Europe was having record heat. It was 90 degrees in Switzerland and the glaciers were meltiong.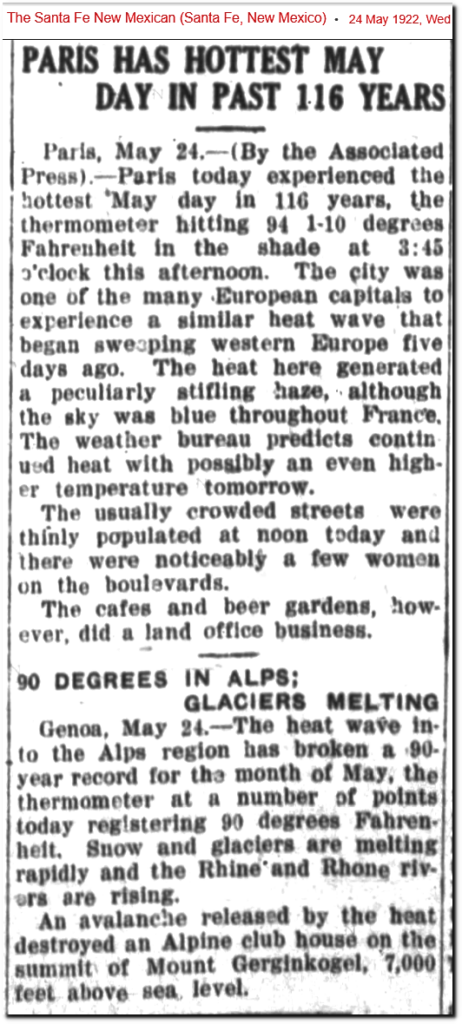 24 May 1922, 3 – The Santa Fe New Mexican at Newspapers.com
Paris was 95 degrees.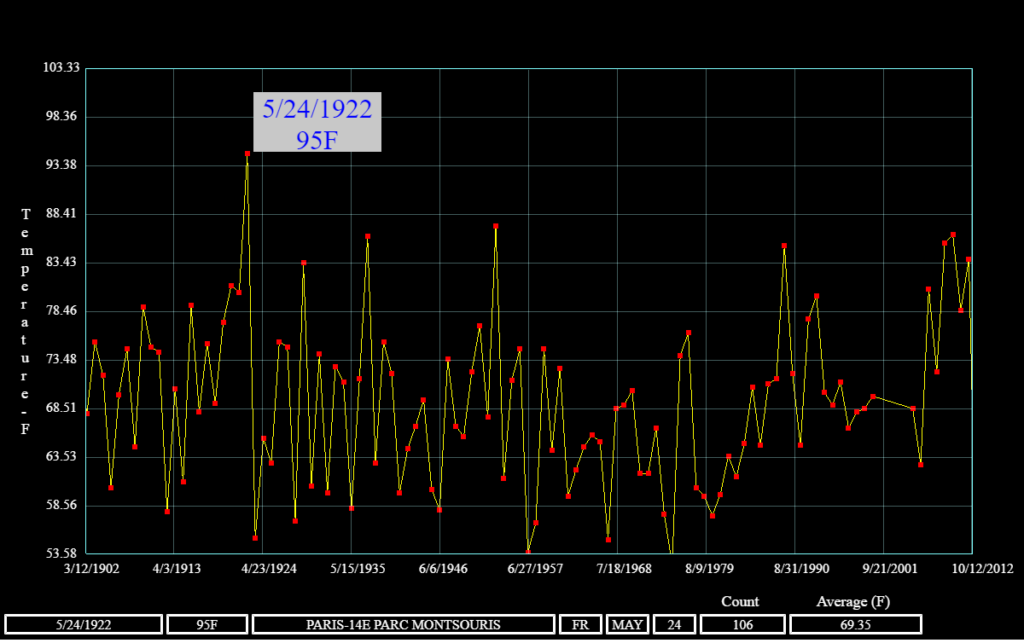 The Arctic was rapidly melting.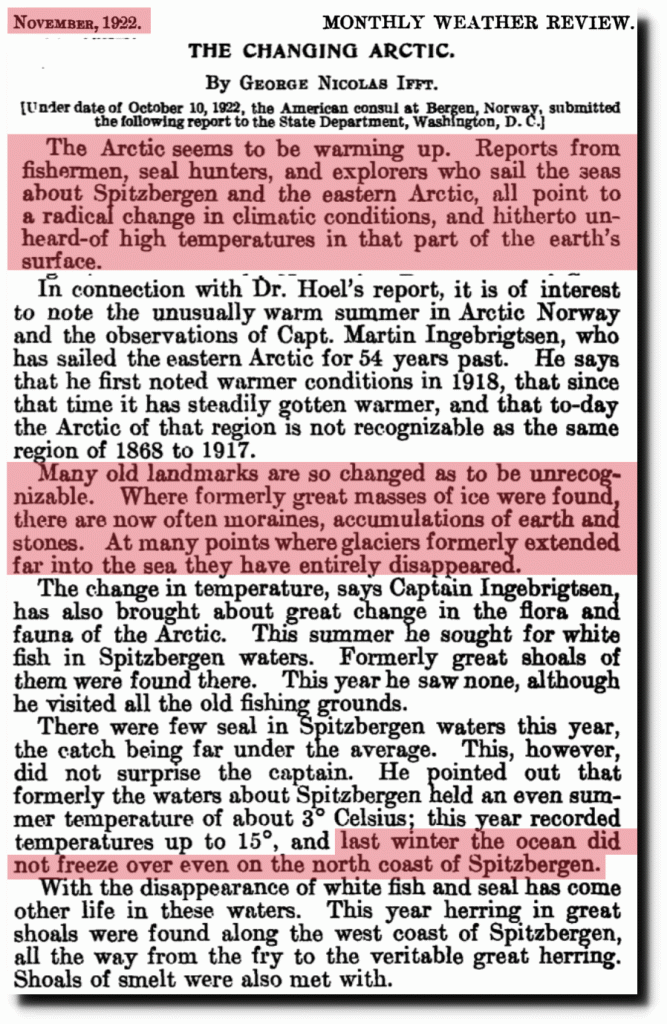 ftp://ftp.library.noaa.gov/docs.lib/htdocs/rescue/mwr/050/mwr-050-11-0589a.pdf
The ice between Alaska and the North Pole was thin, rotten first year ice.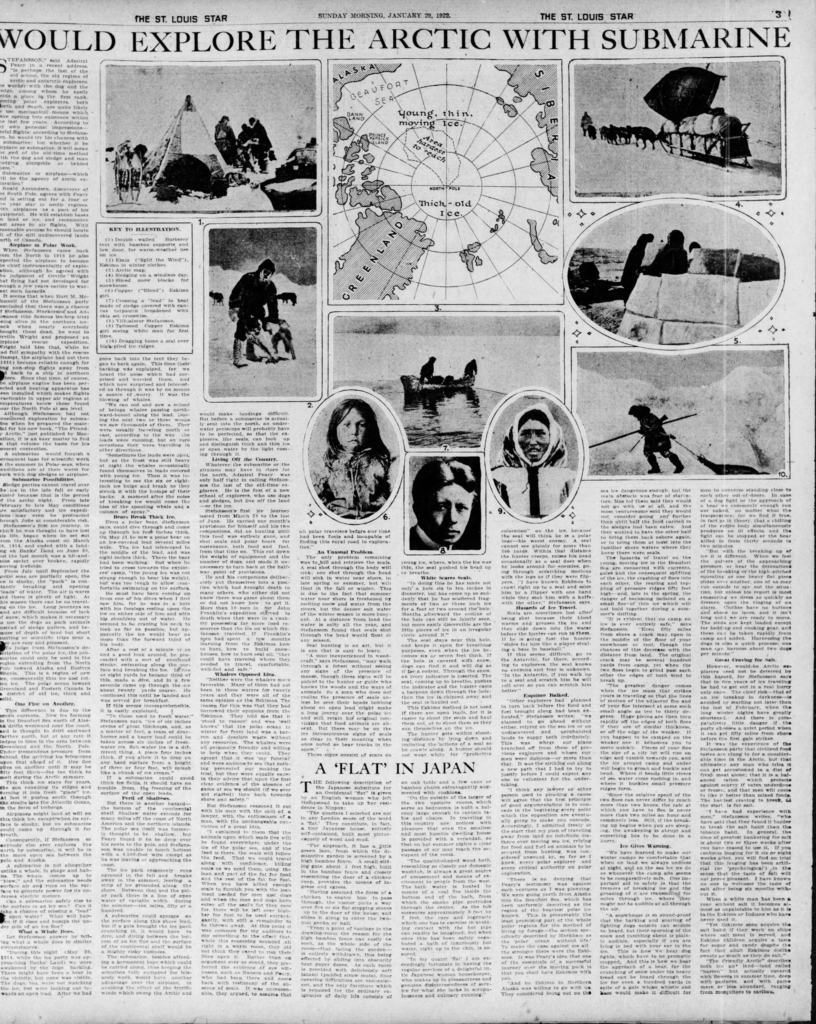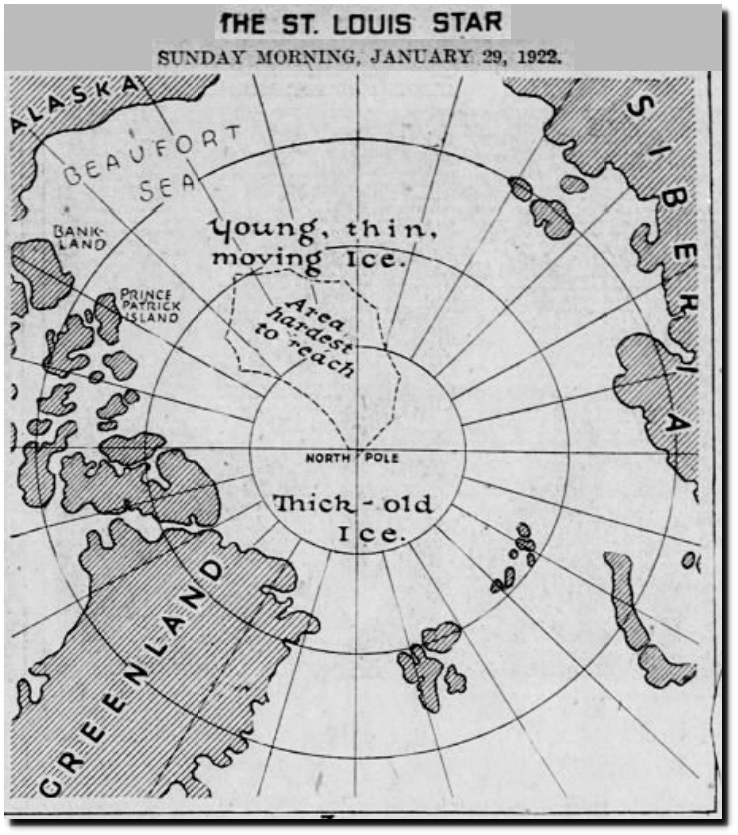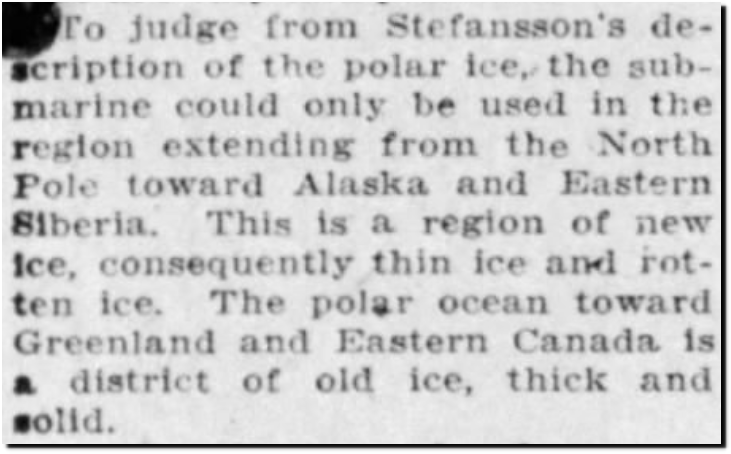 29 Jan 1922, Page 35 – The St. Louis Star and Times at Newspapers.com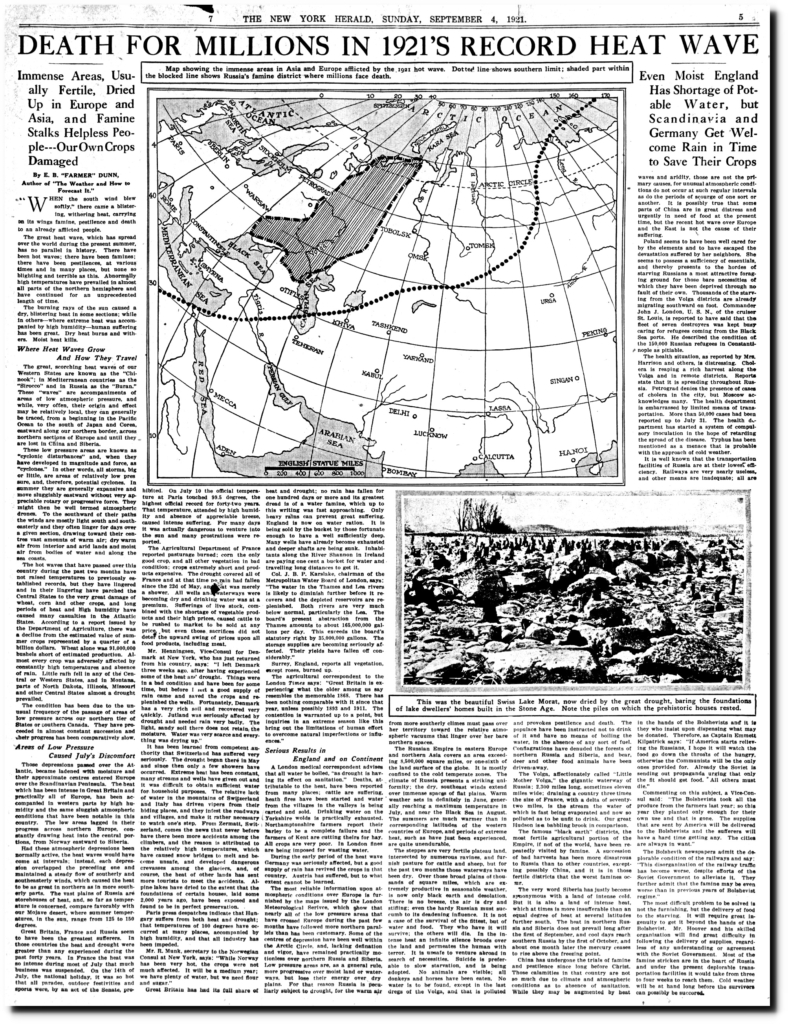 Switzerland's Lake Morat dried up.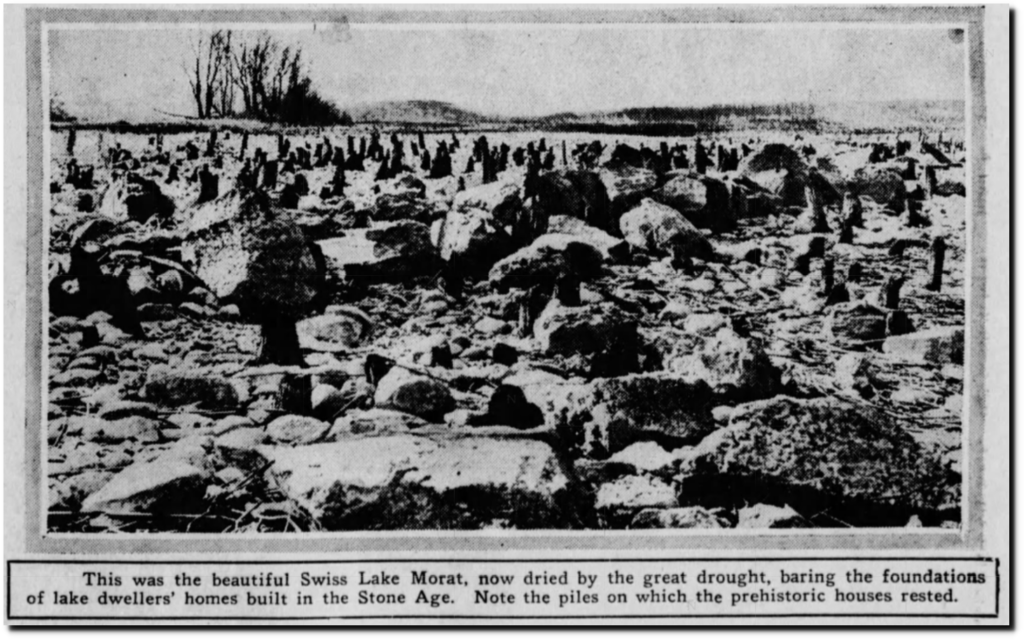 04 Sep 1921, 61 – New York Herald at Newspapers.com
This weather was associated with one of the largest solar storms on record.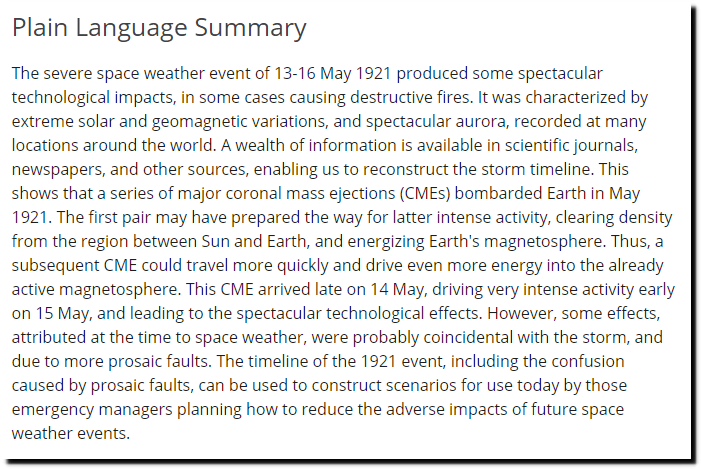 The Great Storm of May 1921: An Exemplar of a Dangerous Space Weather Event – Hapgood – 2019 – Space Weather – Wiley Online Library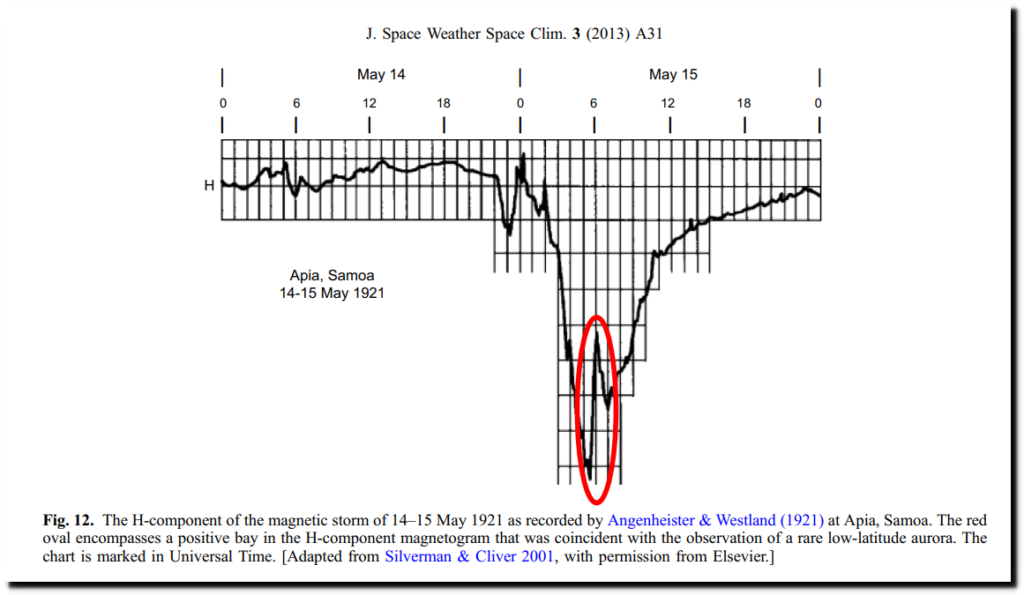 (PDF) The 1859 space weather event revisited: Limits of extreme activity

15 May 1921, 7 – Austin American-Statesman at Newspapers.com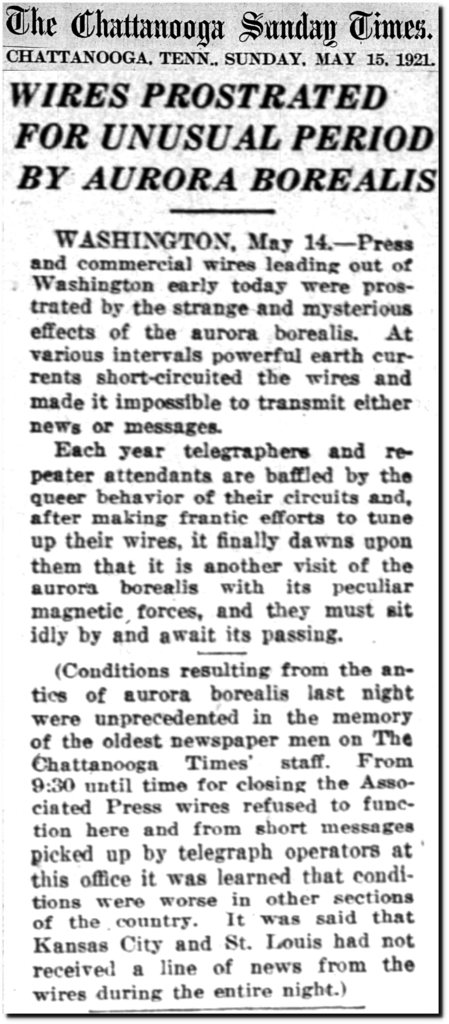 15 May 1921, 1 – Chattanooga Daily Times at Newspapers.com

15 May 1921, 55 – The San Francisco Examiner at Newspapers.com
The glaciers in Glacier National Park were rapidly melting and forecast to be gone in a few years.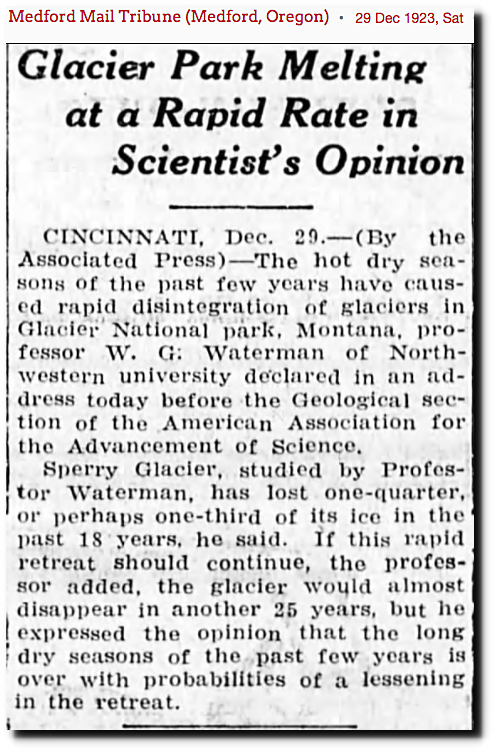 29 Dec 1923, Page 5 – at Newspapers.com
12 Apr 1924, 7 – Spokane Chronicle at Newspapers.com
The vast majority of glacial retreat in Glacier National Park occurred before 1940. Glaciers are expanding now.
(99+) GLACIERS OF THE CONTERMINOUS UNITED STATES | Richard Menicke and Carl Key – Academia.edu
Over the past 30 years, the glaciers appear to have grown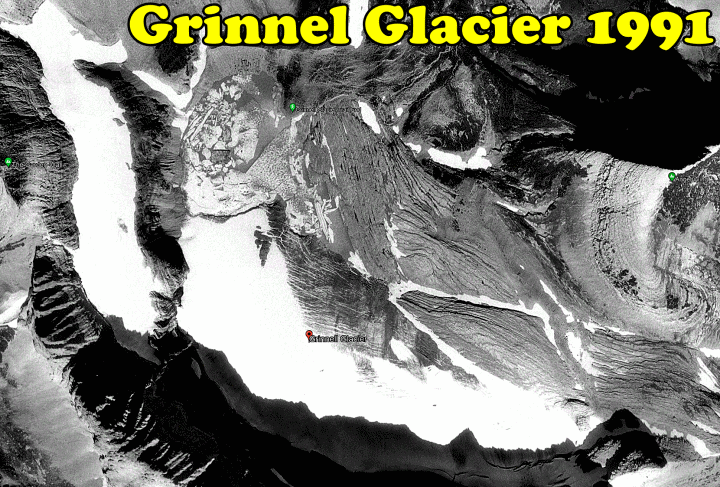 All evidence shows temperatures were very warm 100 years ago, but NASA shows it as being one of the coldest periods on record.
Data.GISS: GISS Surface Temperature Analysis (v4): Analysis Graphs and Plots