The Jemez Mountains in New Mexico where I grew up are experiencing record streamflow.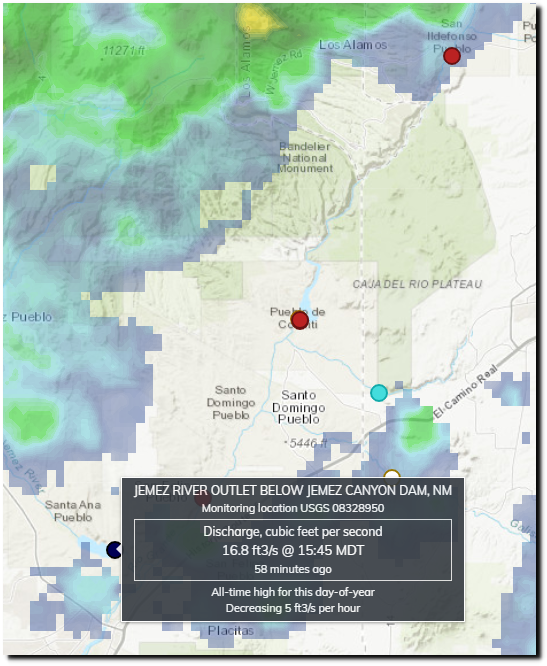 USGS | National Water Dashboard
This week in 1890 the Jemez Mountains were on fire.
"Great Forest Fires in New Mexico.

Santa Fe, June 20. — Within forty miles of this city, high up in the mountains, several extensive forest fires now raging. Two are in the Santa Fe range, one east of Glorieta, and another in the neighborhood of Glorietto, in the Manzana range. 100 miles south. Superb forests of pine are being destroyed. A fire is also raging in the timber on the east slope of the Jemez mountains. Colonel Booth, Special Agent of the Interior Department, today wired the facts to Washington, asking authority to undertake to extinguish the fires."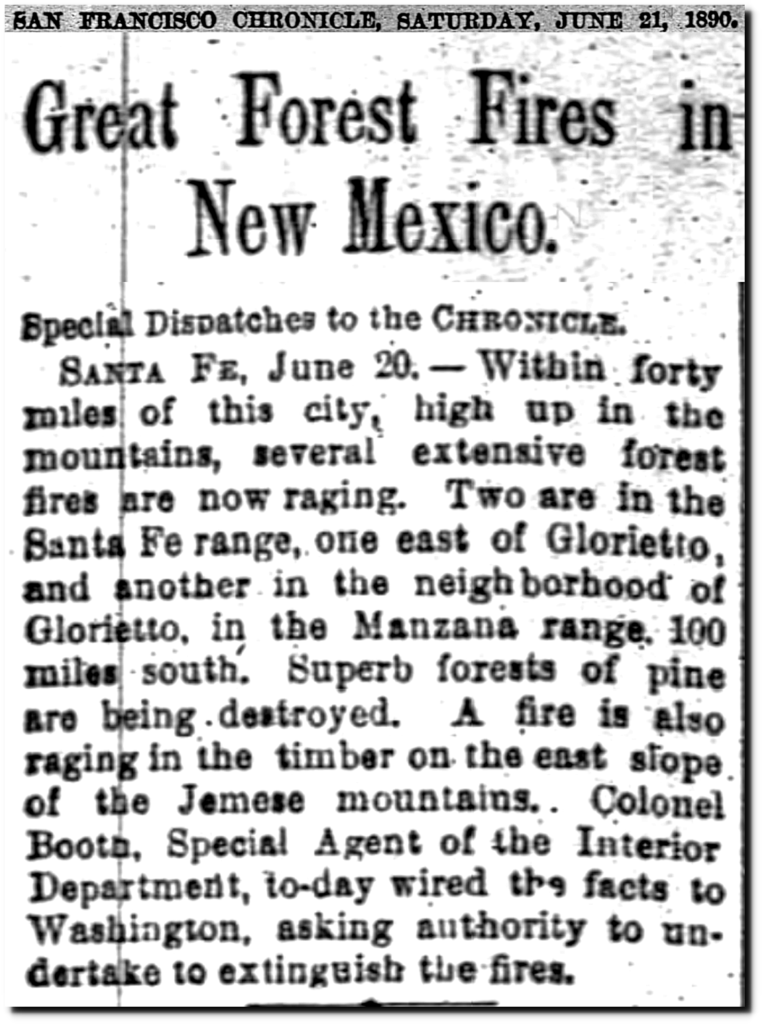 21 Jun 1890, Page 6 – San Francisco Chronicle at Newspapers.com
Last week the press said New Mexico was having the worst megadrought in 1,200 years.