CNN and most of the rest of the press is reporting that the Kenly, North Carolina police department has quit because a black woman was hired.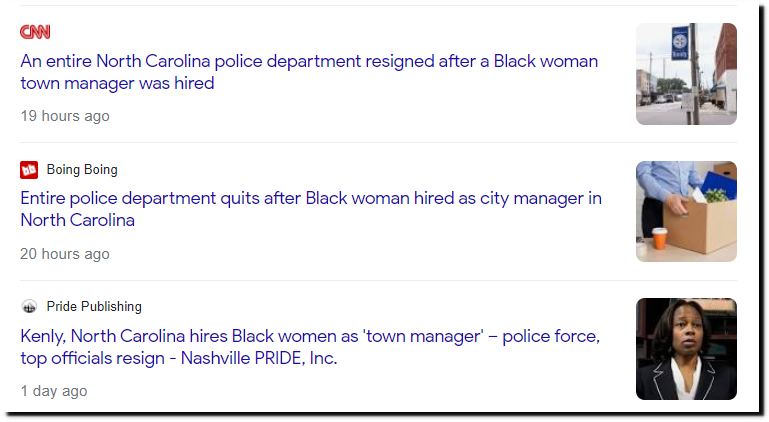 They didn't mention that the previous town manager was also black.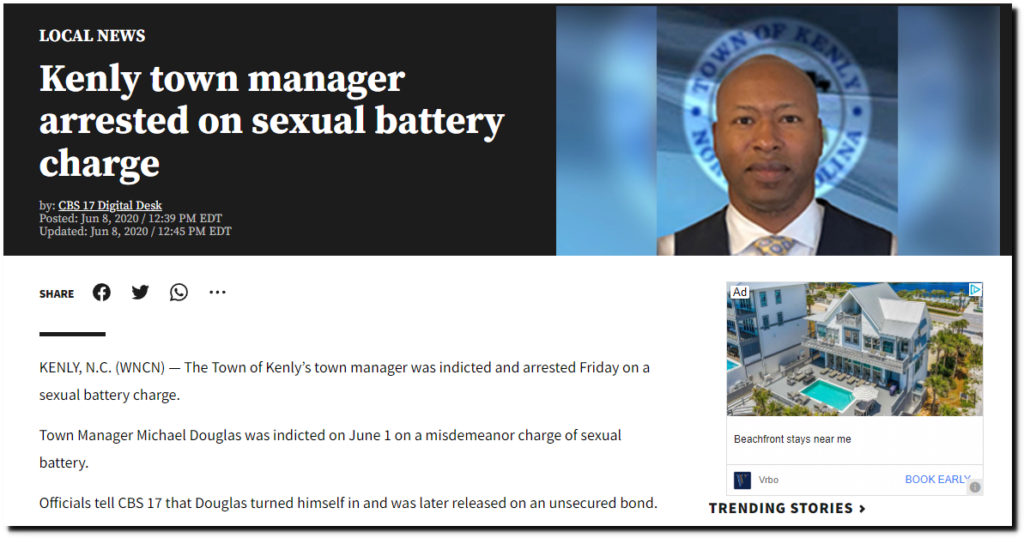 Kenly town manager arrested on sexual battery charge | CBS 17
When the new manager was hired the town was very excited about her.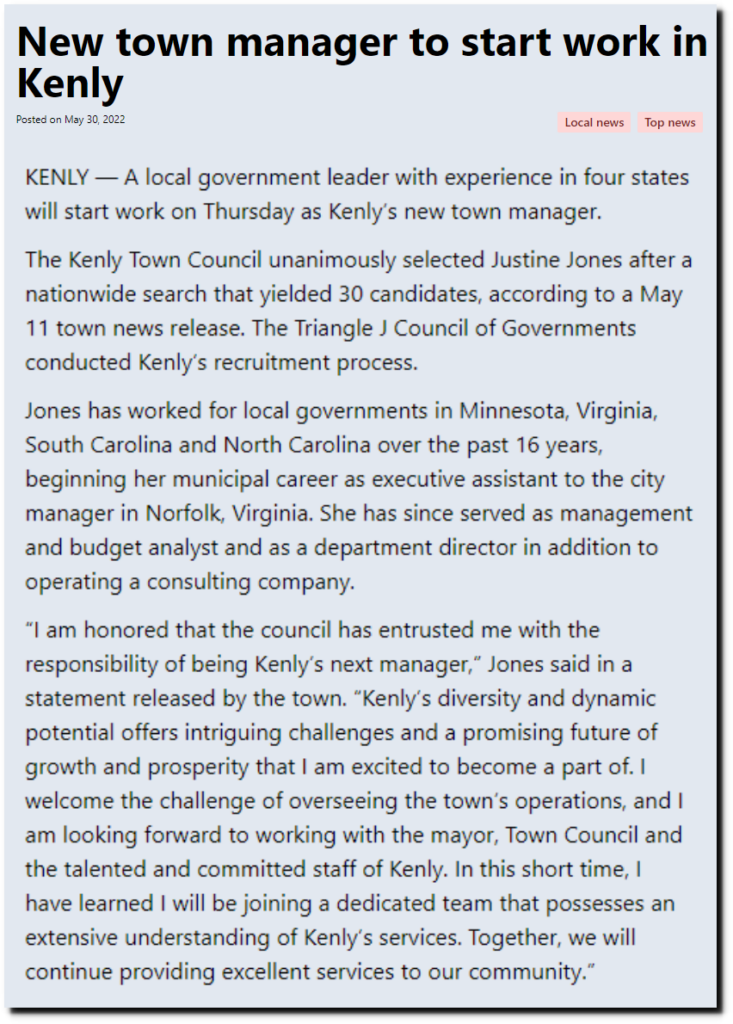 New town manager to start work in Kenly | The Wilson Times
The reason the police quit is because she created a hostile environment.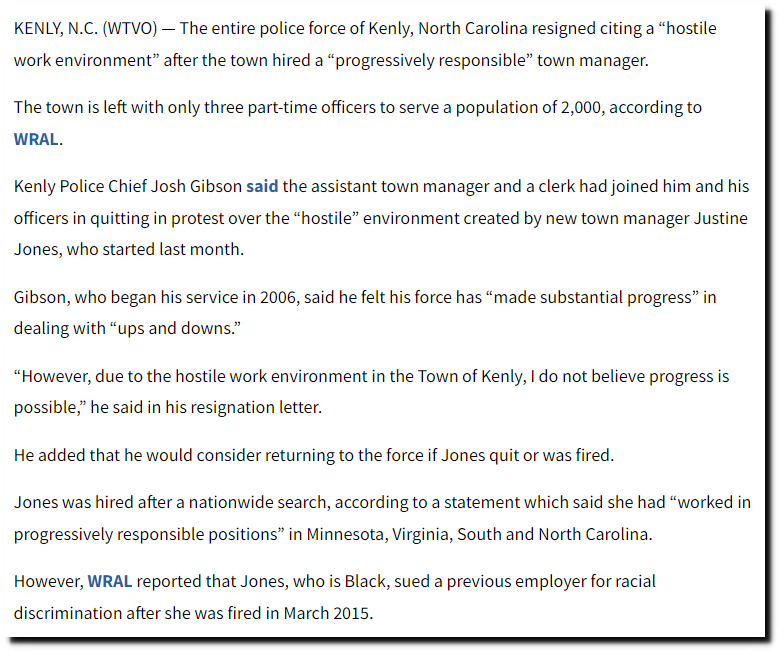 Entire police force quits after North Carolina town hires 'progressive' town manager | MyStateline.com