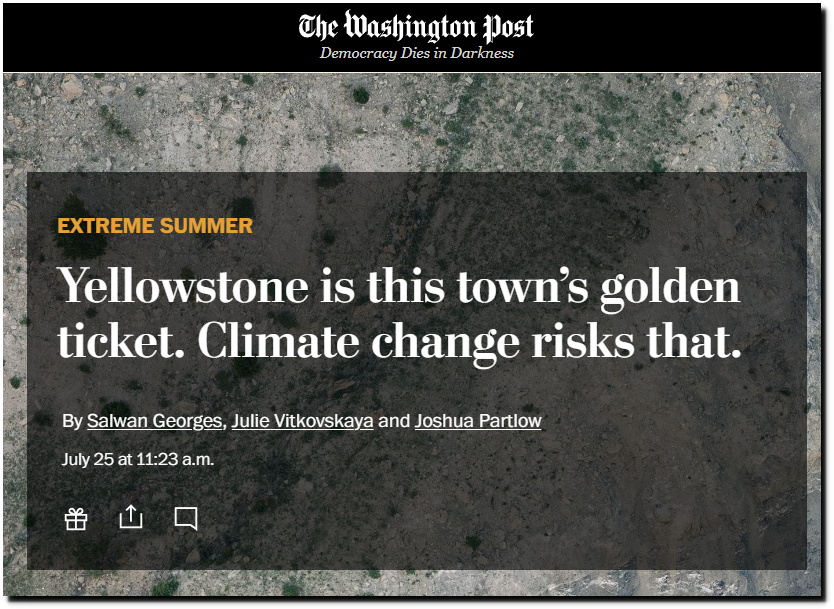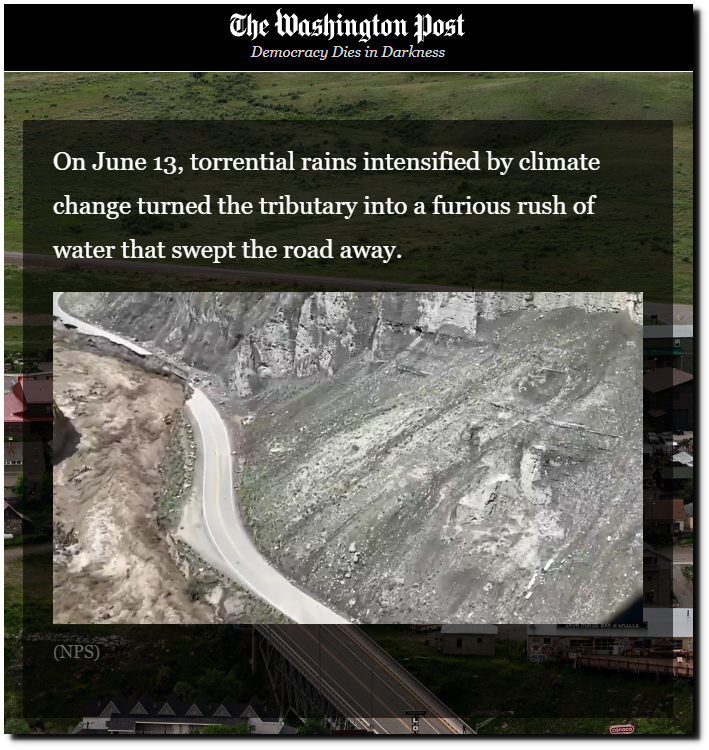 Yellowstone, other national parks come face to face with climate change – Washington Post
There is no indication in any trend in either precipitation or heavy precipitation at Lake Yellowstone, Wyoming since 1904.
All precipitation events.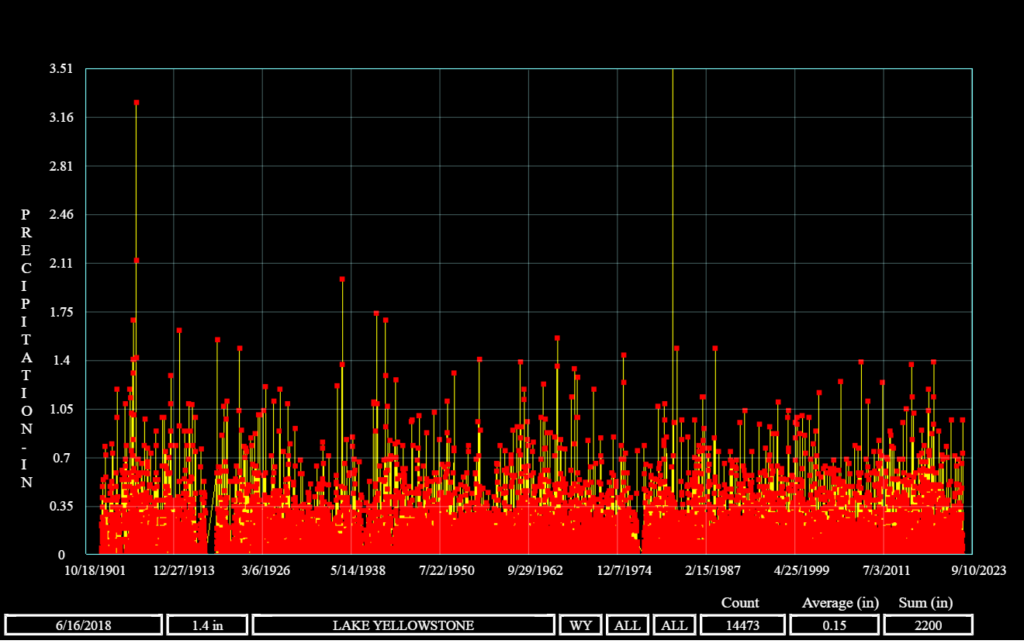 Precipitation events over one inch.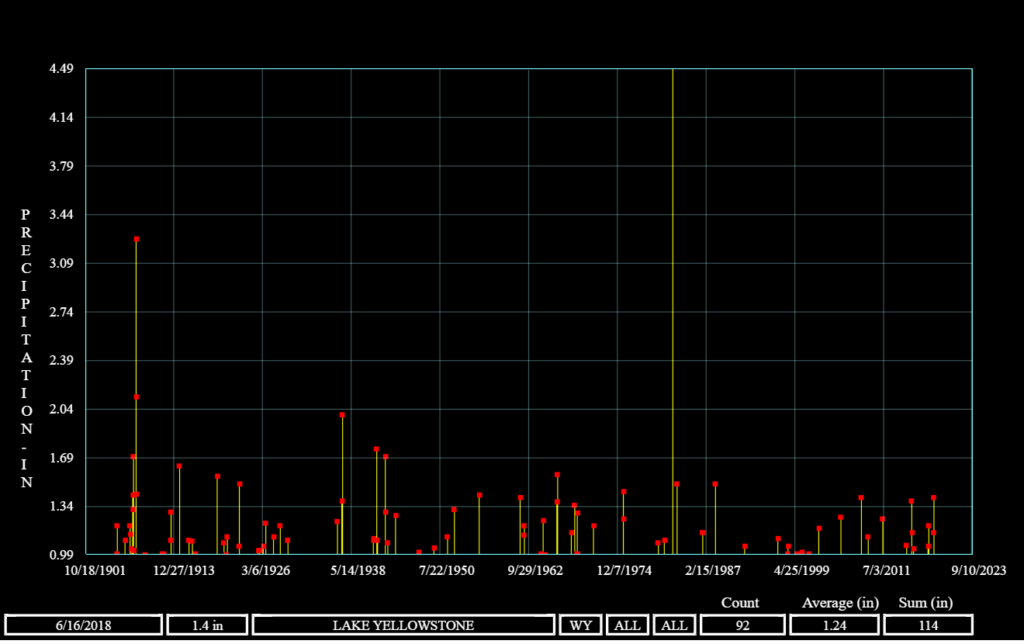 In 1988, there were large fires and the Washington Post said Yellowstone was doomed by global warming.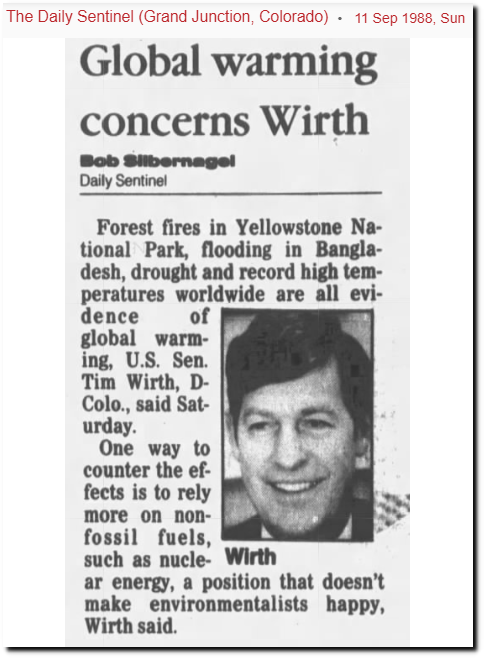 11 Sep 1988, 11 – The Daily Sentinel at Newspapers.com
By Jeremy Rifkin The Washington Post

The year is 2035. In New York, palm trees line the Hudson River from 125th Street to the Midtown  exit.

Phoenix is in its third week of temperatures over 130 degrees, and the project to cover the city  with air-conditioned domes is still unfinished.

Holland is under water. Bangladesh has ceased to exist. Torrential rains and rising seas there have killed several mil- lion people and forced the remaining population into makeshift refugee camps on higher ground in Pakistan and India."

"Writing in Science, Richard A. Kerr points out that ''each one-degree centi- grade of warming pushes climatic zones 100 to 150 kilometers northward,"" Within 60 years, the present climate structure of Yellowstone National Park, for example, will have shifted well into Canada. Trees are not capable of migrating at such speeds."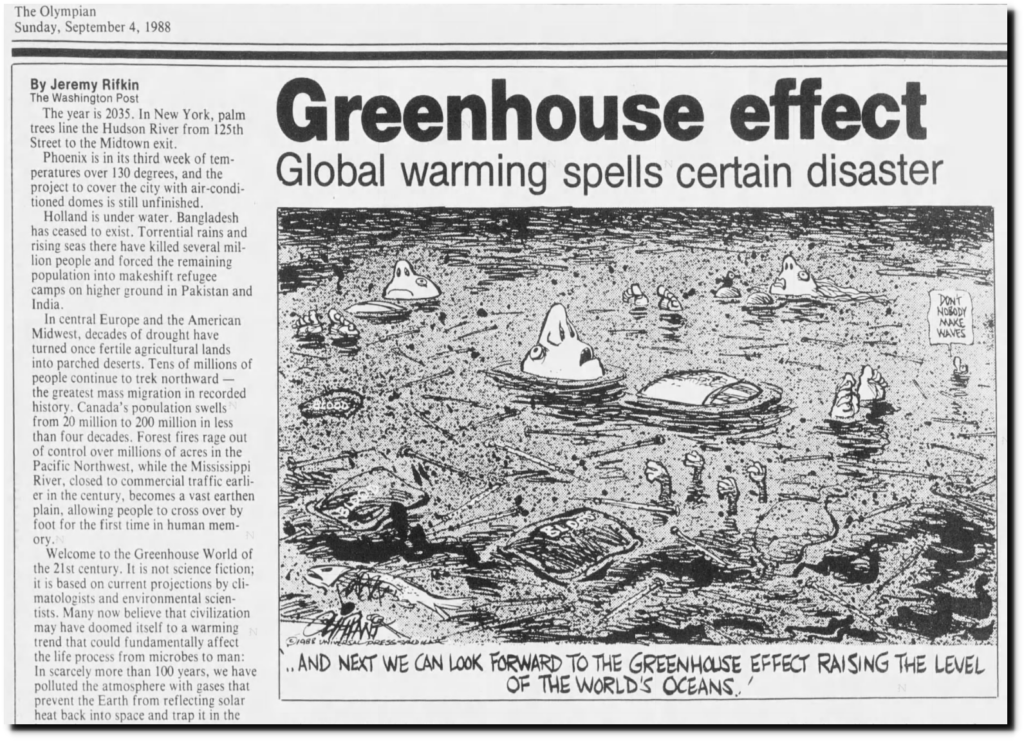 04 Sep 1988, 9 – The Olympian at Newspapers.com
Lake Yellowstone had their warmest day in 1913, and there is no trend in temperatures over 80F.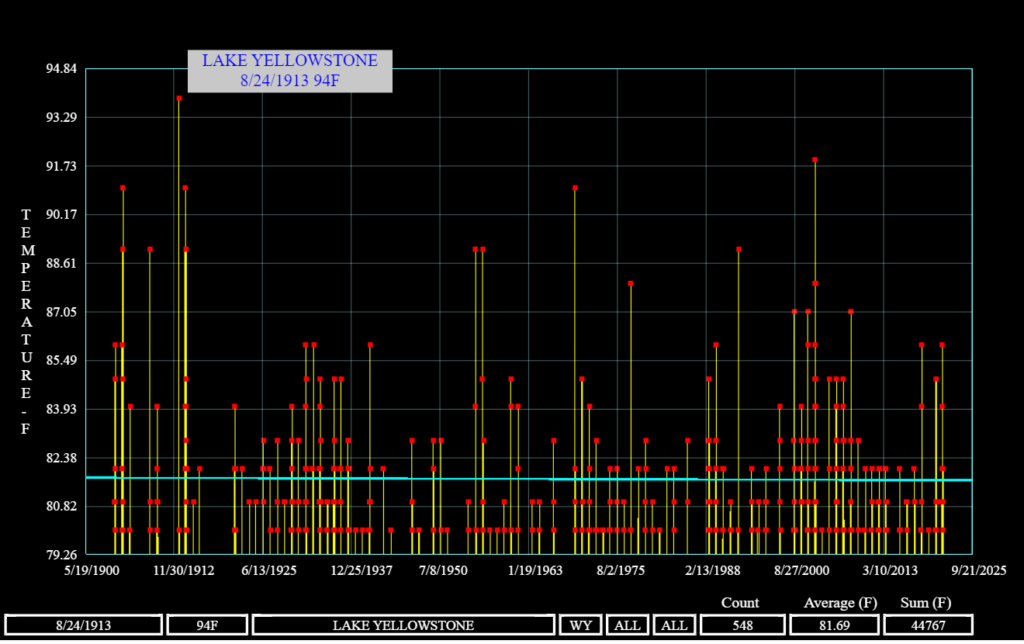 Yellowstone is doing just fine.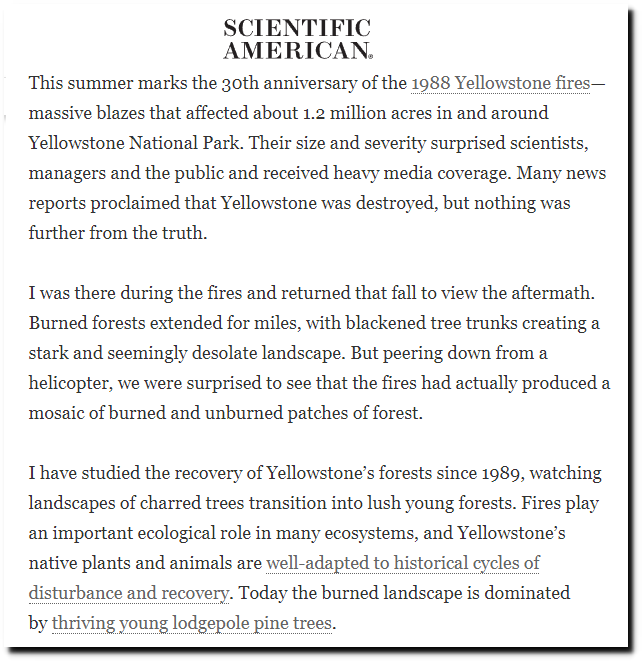 Yellowstone Rebounded from an Epic 1988 Fire—That May Be Harder in Future – Scientific American
Lodgepole Pines depend on hot fires to reproduce.

Up In Smoke: Why Lodgepole Pines Love A Good Forest Fire – Here By Design