Climate change: How to talk to a denier – BBC News
Minnesota had no winter in 1878.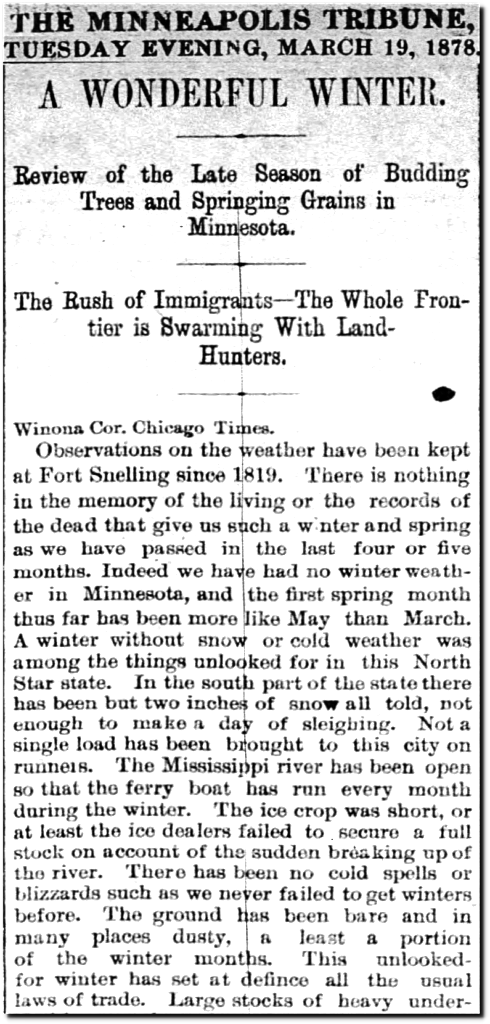 19 Mar 1878, Page 2 – Star Tribune at Newspapers.com
That was the peak year of the AMO and tens of millions of people died around the world from the heat and drought.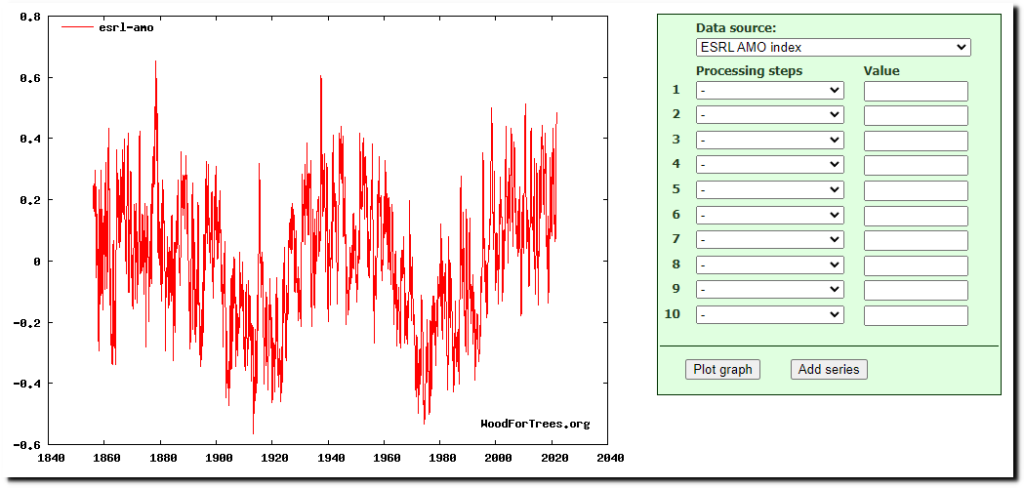 Wood for Trees: Interactive Graphs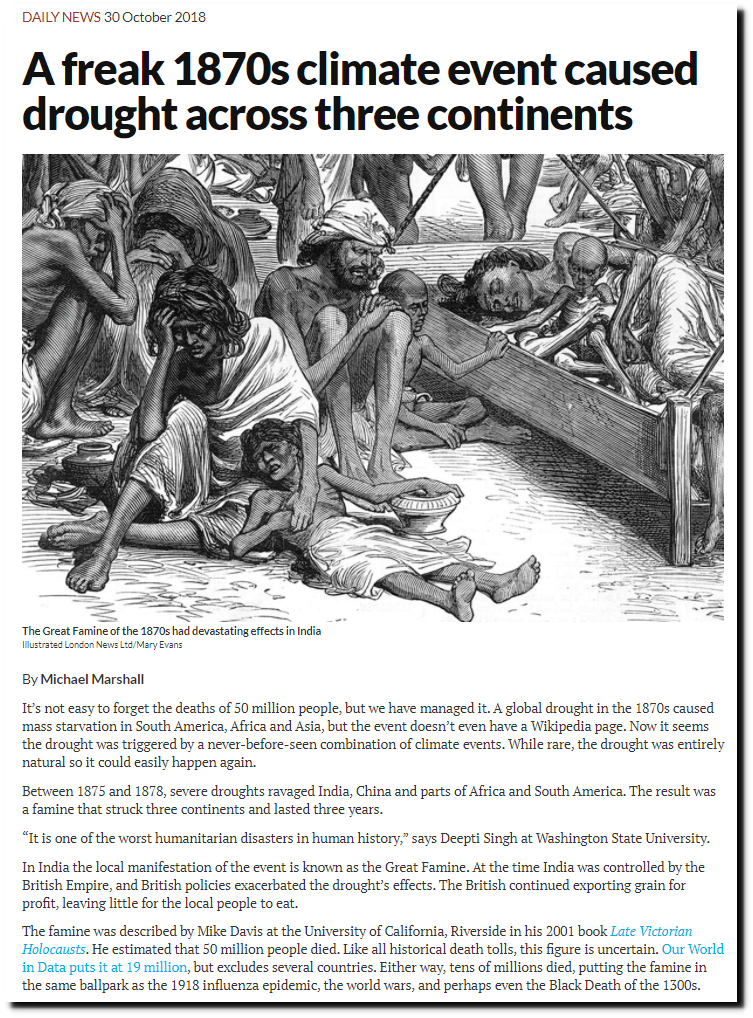 A freak 1870s climate event caused drought across three continents | New Scientist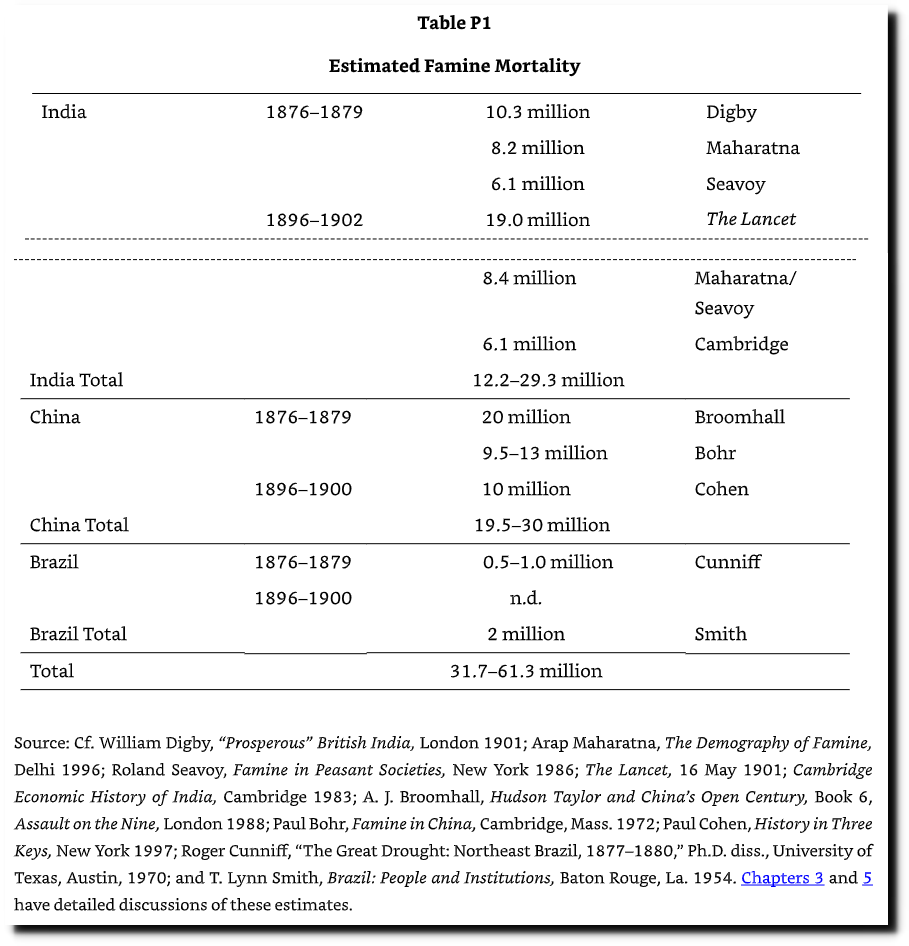 Late Victorian Holocausts: El Niño Famines and the Making of the Third World , Davis, Mike – Amazon.com
New South Wales recorded their hottest temperature in 1877.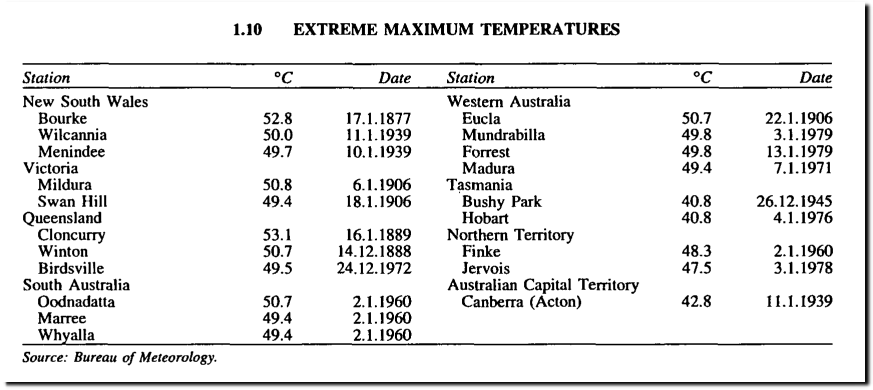 It was cold during the 1970s, and scientists were talking about cooling, not warming.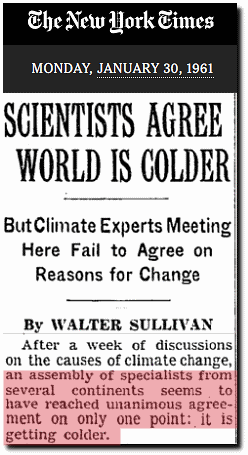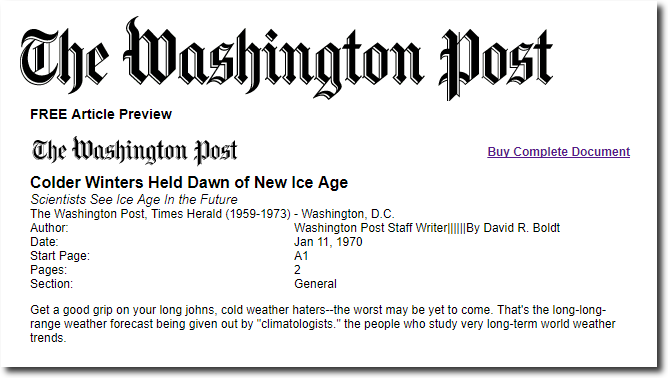 washingtonpost.com – search nation, world, technology and Washington area news archives.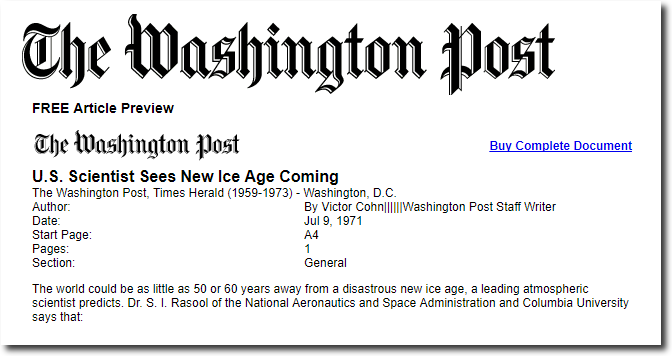 U.S. Scientist Sees New Ice Age Coming
Front Page of the New York Times, July 18, 1970. US and Soviet scientists were worried about Arctic cooling and expanding Arctic ice, and wanted to melt the Arctic by spreading coal dust on it.
U.S. and Soviet Press Studies of a Colder Arctic – The New York Times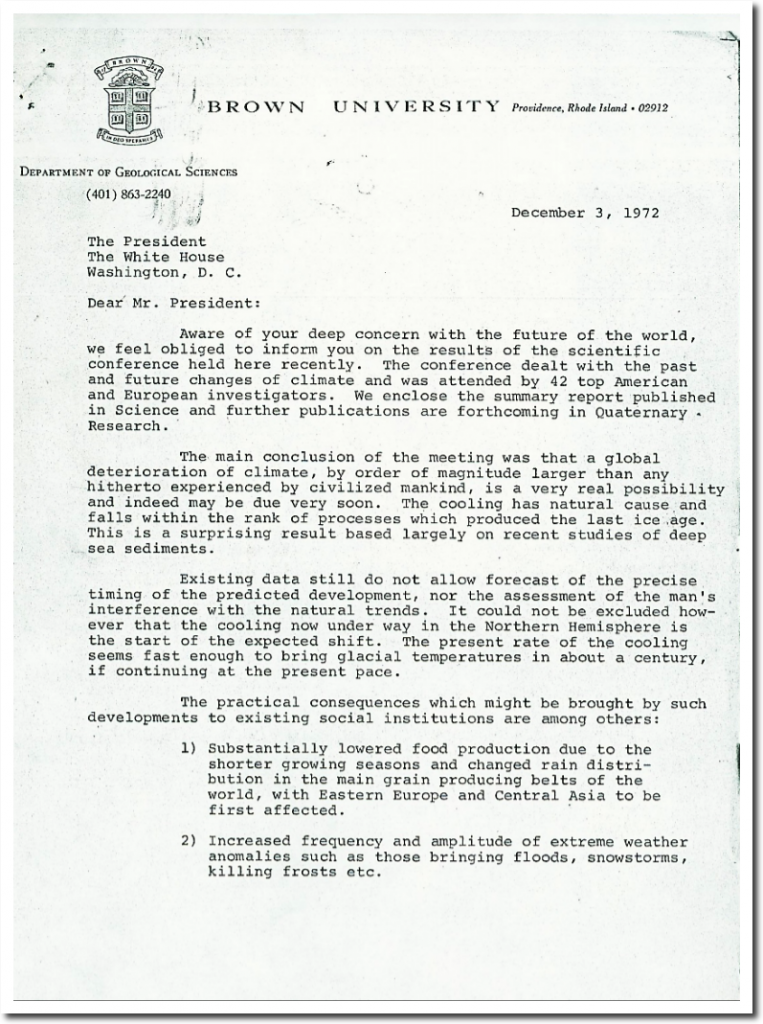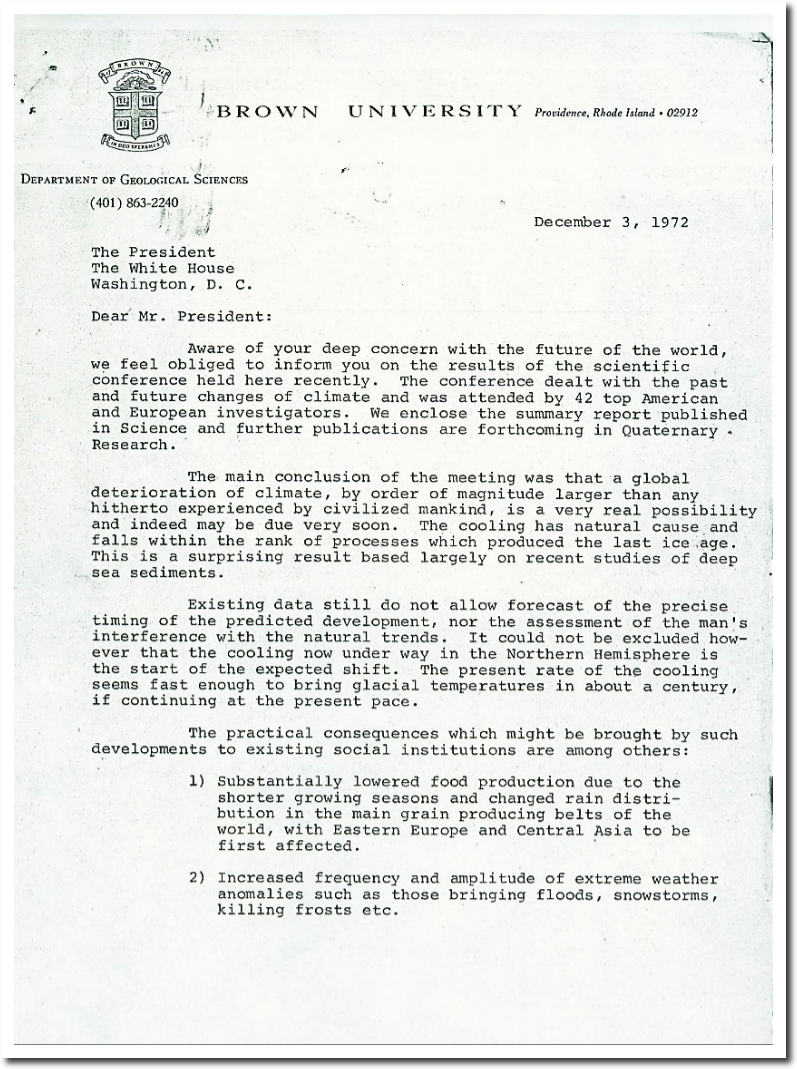 THE ROLE OF NOAA'S CLIMATE PREDICTION CENTER IN THE DEVELOPMENT OF CLIMATE SERVICES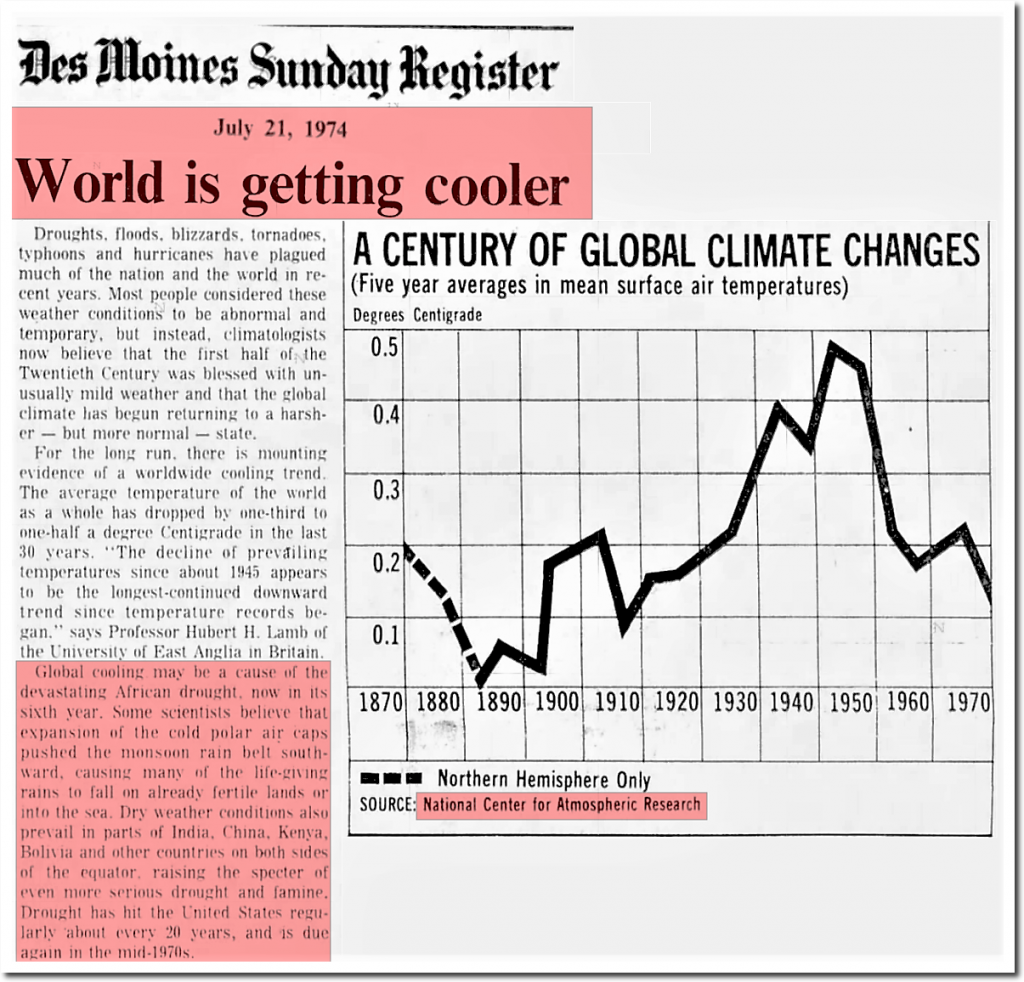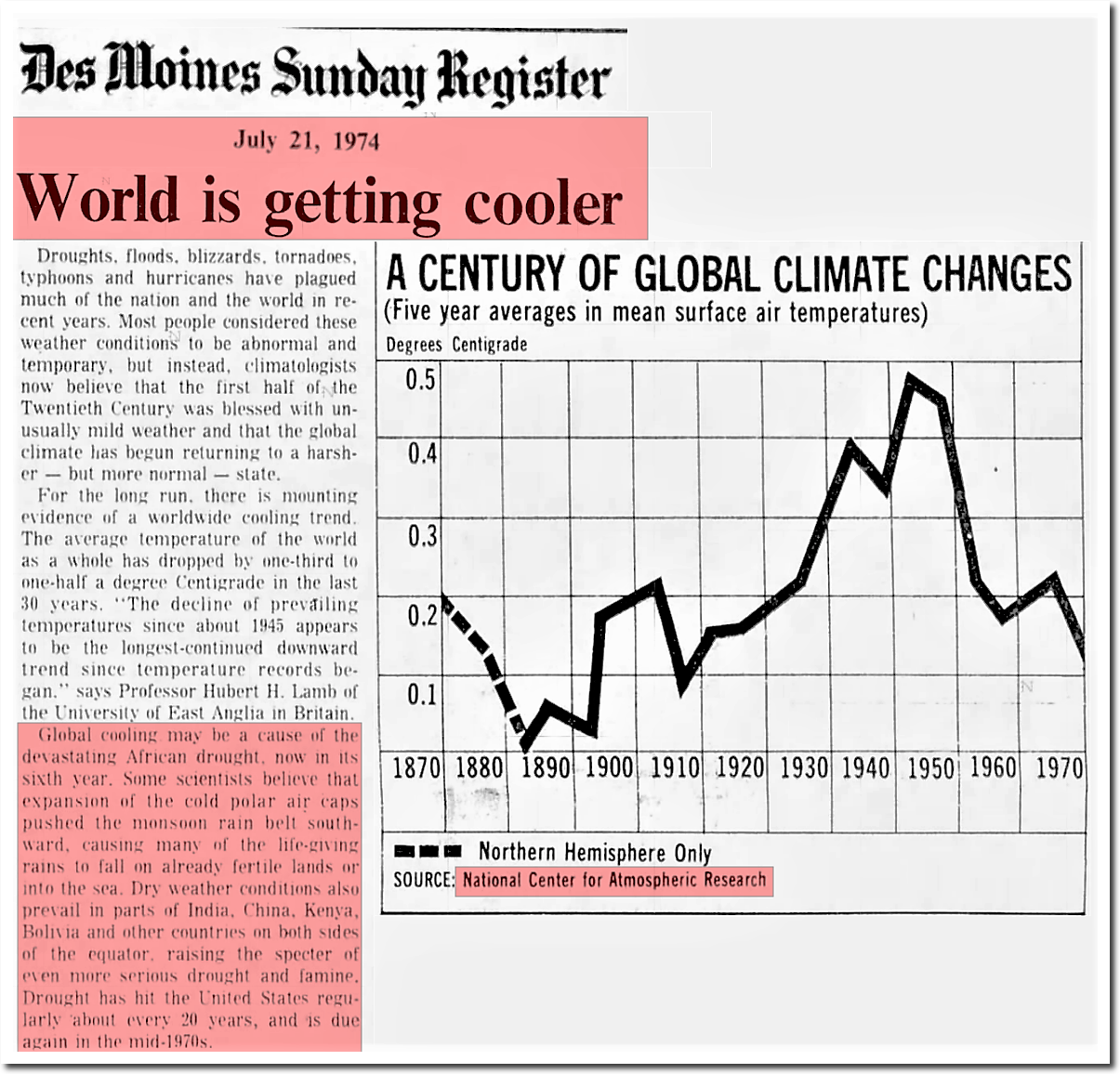 21 Jul 1974, 13 – The Des Moines Register at Newspapers.com
March 1, 1975 | Science News
They don't want to talk, they want to censor.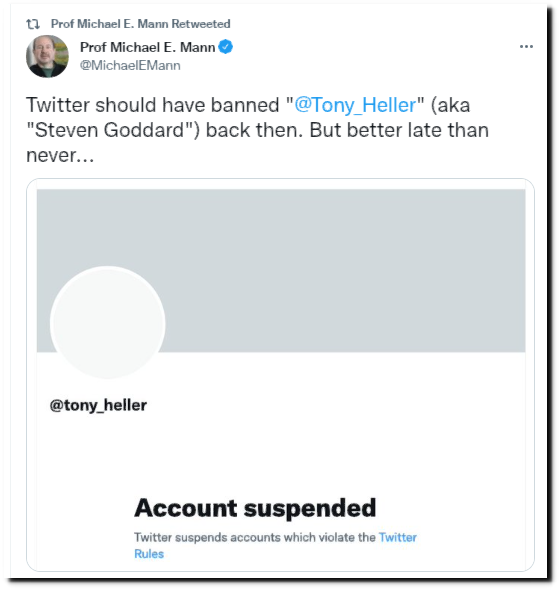 https://twitter.com/MichaelEMann/status/1469340712026189827
Snopes did this hit piece on me without contacting me.  They confirmed everything I said and then said I was wrong.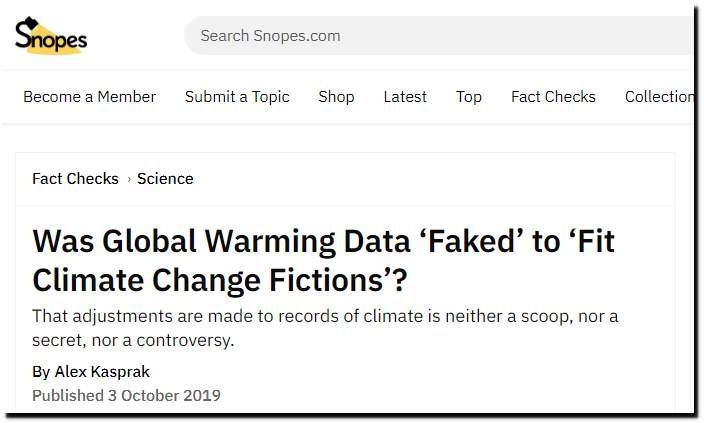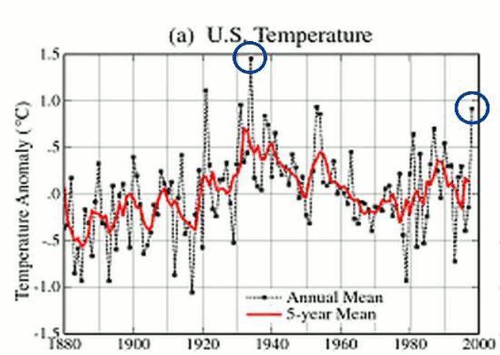 Was Global Warming Data 'Faked' to 'Fit Climate Change Fictions'? | Snopes.com
I gave  a presentation to the Washington State Senate based largely on New York Times articles. The New York Times wrote a content free hit piece without contacting me.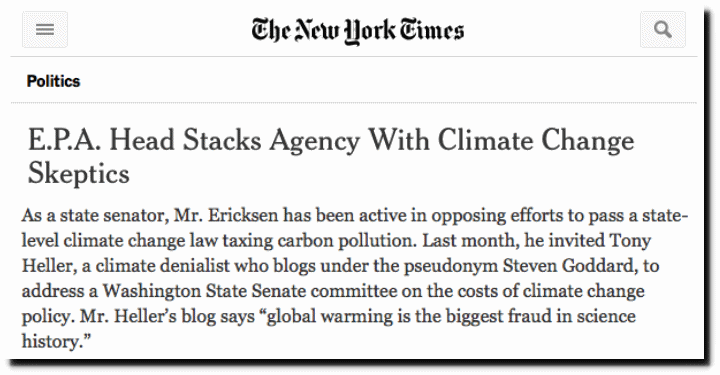 E.P.A. Head Stacks Agency With Climate Change Skeptics – NYTimes.com
The Seattle Weekly wrote this hit piece without contacting me.
Climate Change Denier Testifies for 40 Minutes Before State Senate Environment Committee | Seattle Weekly