In 2008, Australian experts announced the permanent drought in Southeast Australia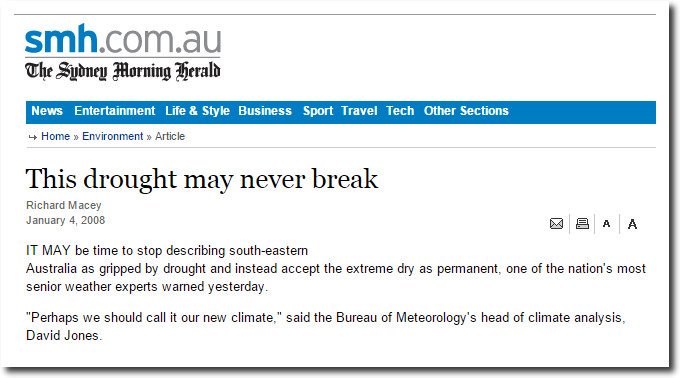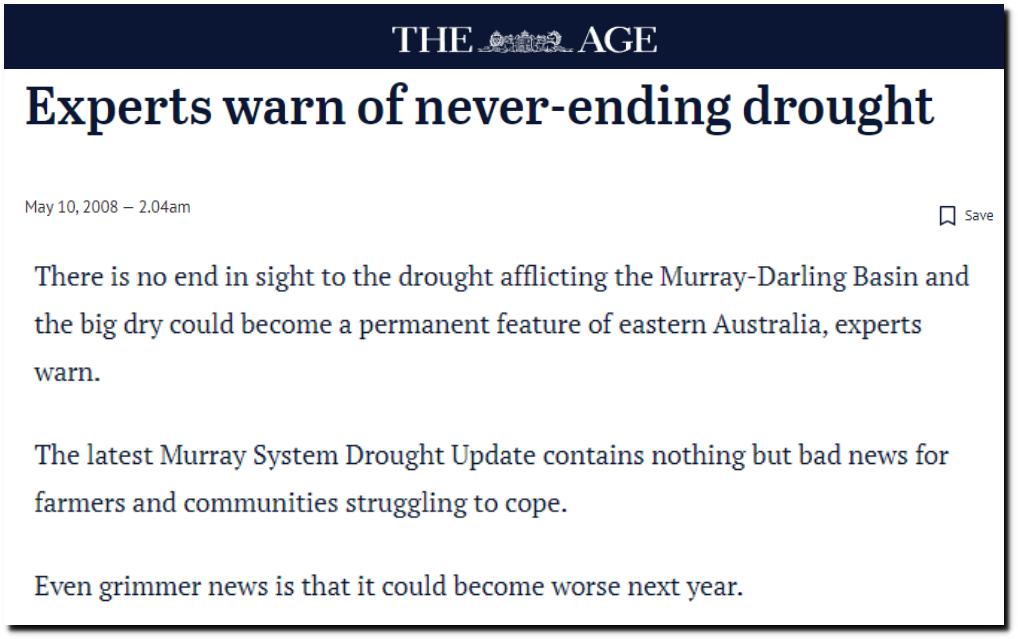 Experts warn of never-ending drought
Shortly after they made these forecasts, it rained so much in Australia that it caused sea level to drop.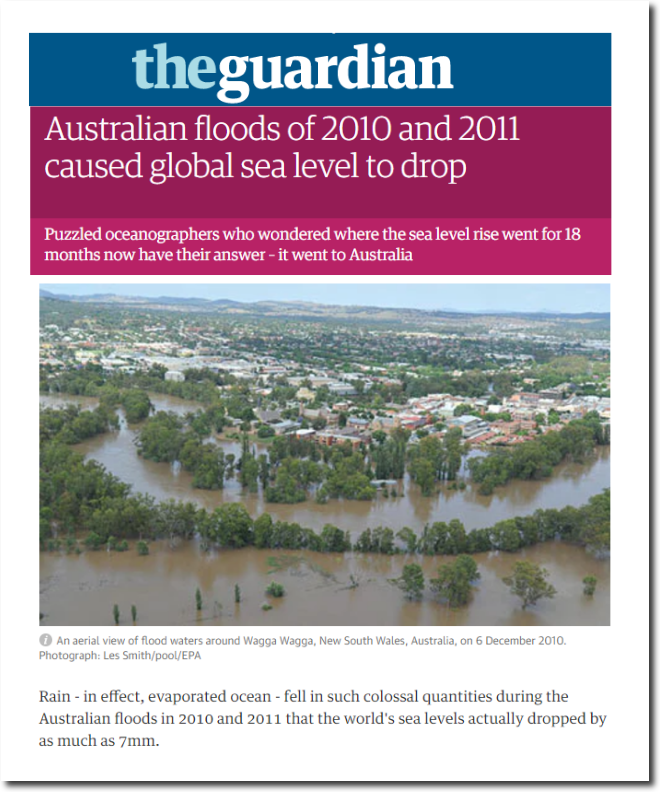 Australian floods of 2010 and 2011 caused global sea level to drop | Environment | The Guardian
Last year brought lots more rain to southeast Australia.
Australia floods: Western Sydney 'greatest concern' as more rain falls – BBC News
This year has also brought lots of flooding.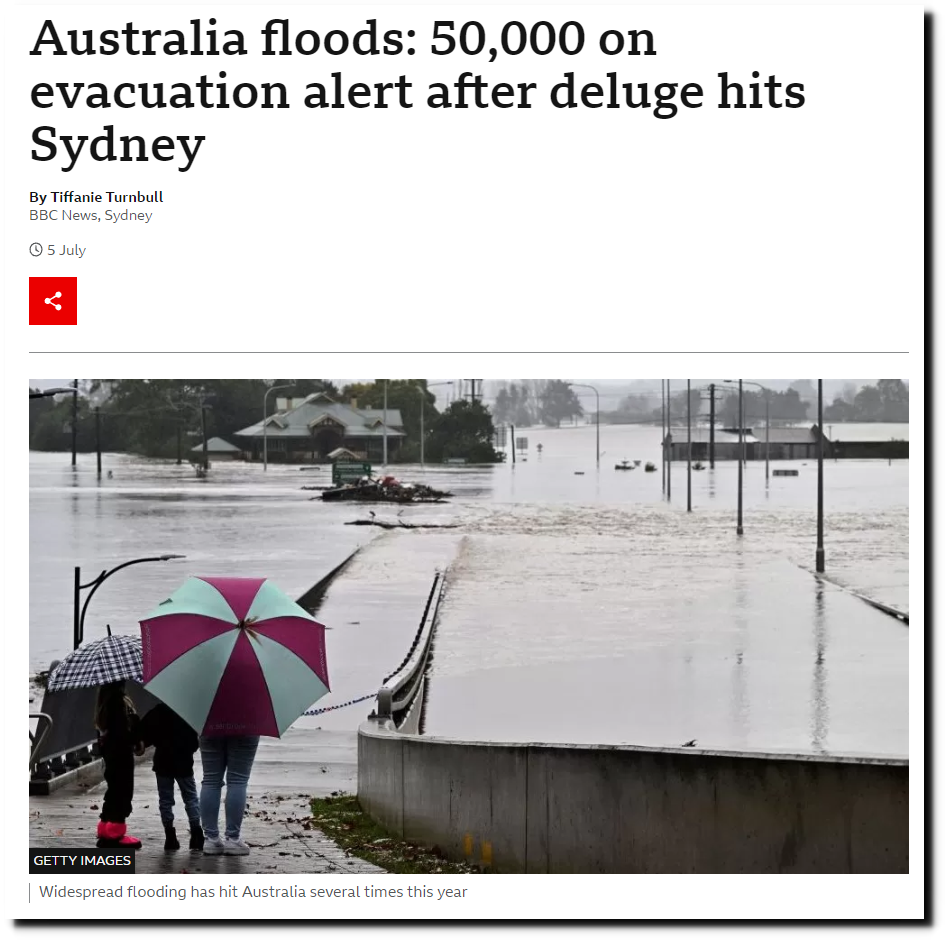 Australia floods: 50,000 on evacuation alert after deluge hits Sydney – BBC News
The last two years in southeast Australia have been "severe wet" or "extreme wet"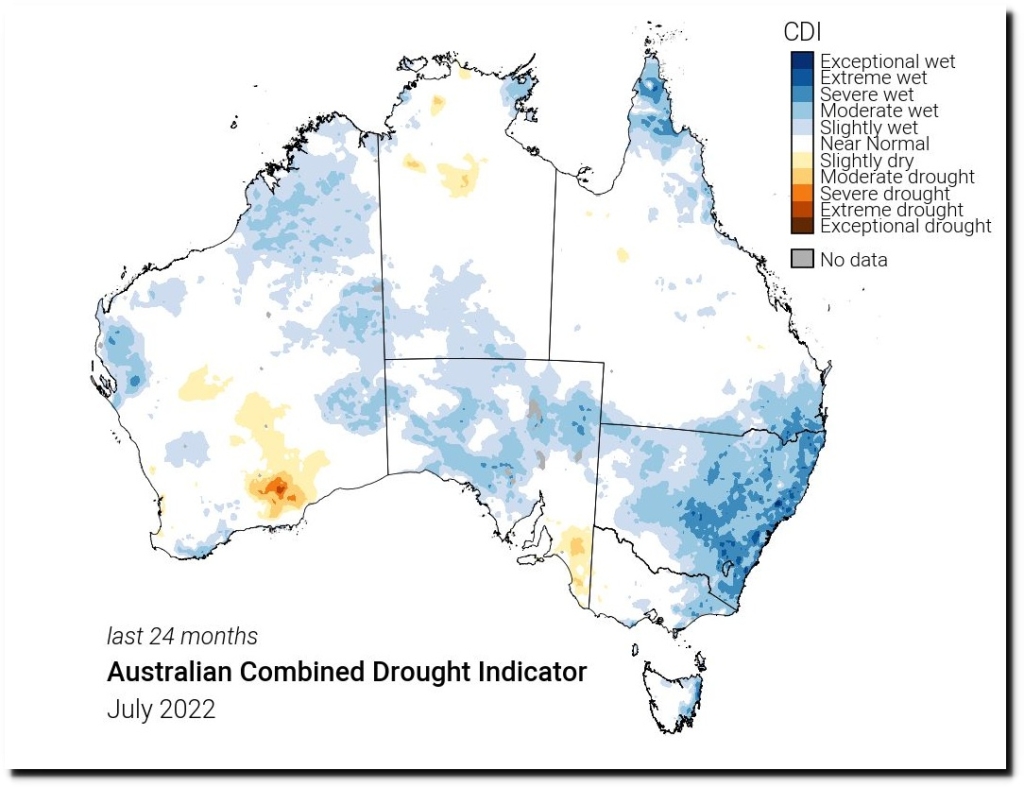 Alternating droughts and floods in Australia are driven by corresponding El Nino and La Nina events.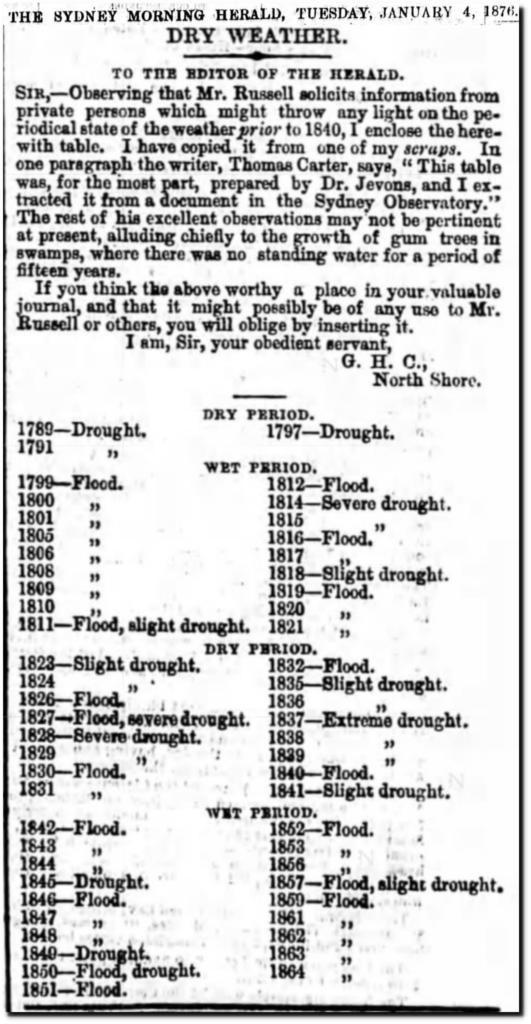 04 Jan 1876 – DRY WEATHER. – Trove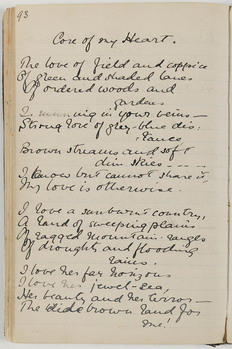 "My Country" by Dorothea Mackellar  September 5, 1908
"I love a sunburnt country, A land of sweeping plains, Of ragged mountain ranges, Of droughts and flooding rains. I love her far horizons, I love her jewel-sea, Her beauty and her terror – The wide brown land for me"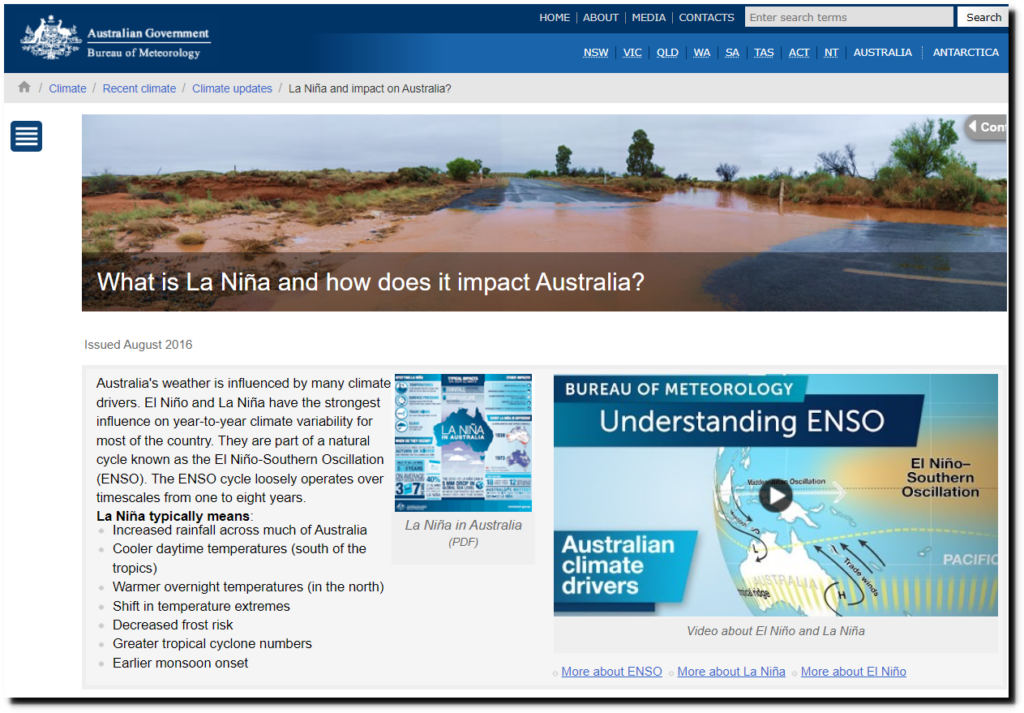 What is La Niña and how does it impact Australia?
Now the Guardian says climate change causes La Nina.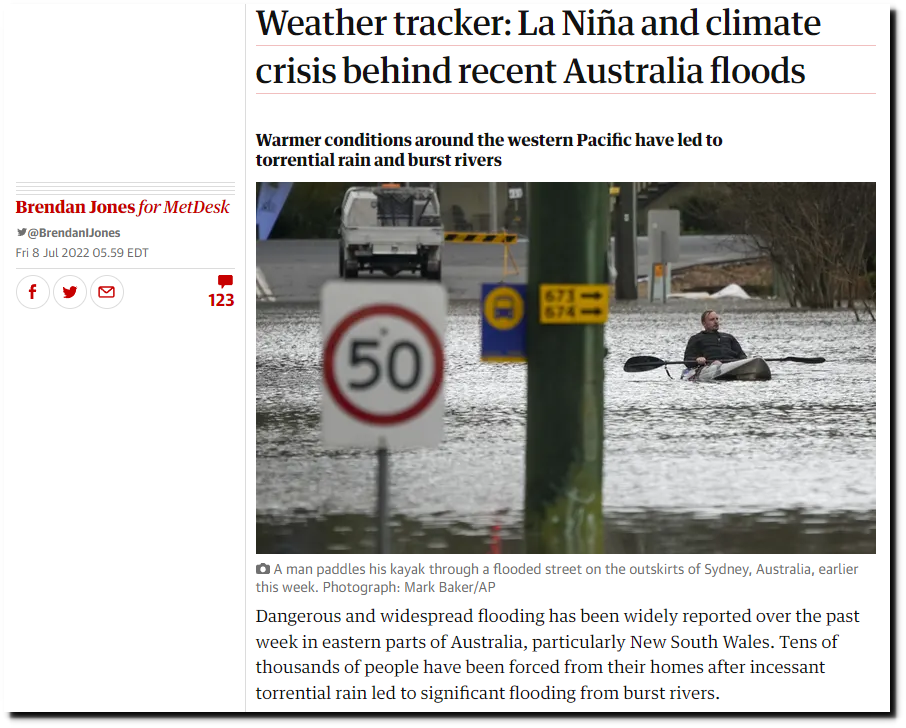 Weather tracker: La Niña and climate crisis behind recent Australia floods | Australia news | The Guardian