Michael Mann says he is not only a Nobel Prize winner but also an expert on hurricanes.
Hurricane Ian is no anomaly. The climate crisis is making storms more powerful | Michael E Mann and Susan Joy Hassol | The Guardian
"Category 4 : "Catastrophic damage will occur: Well-built framed homes can sustain severe damage with loss of most of the roof structure and/or some exterior walls. Most trees will be snapped or uprooted and power poles downed. Fallen trees and power poles will isolate residential areas. Power outages will last weeks to possibly months. Most of the area will be uninhabitable for weeks or months."
Saffir-Simpson Hurricane Wind Scale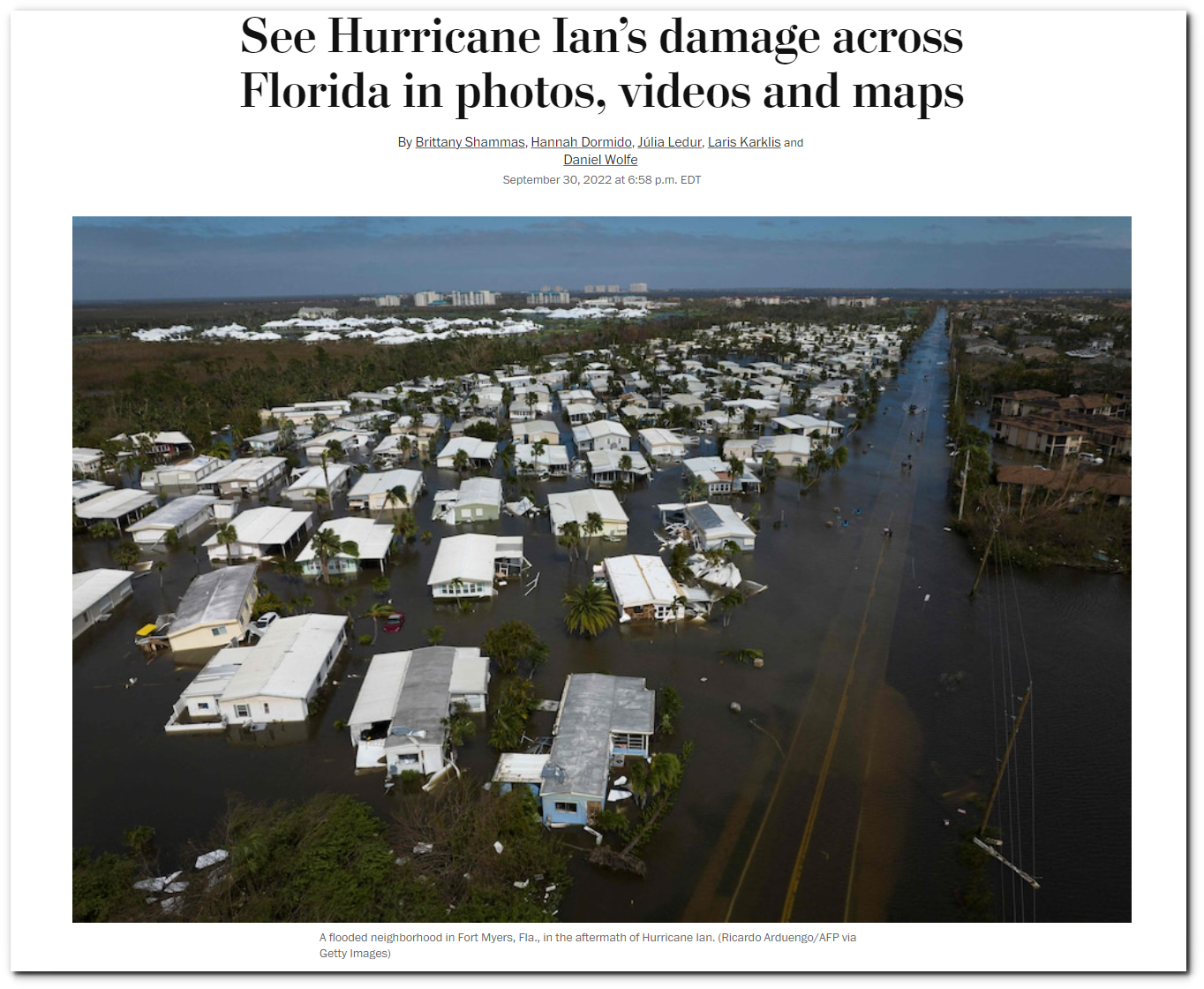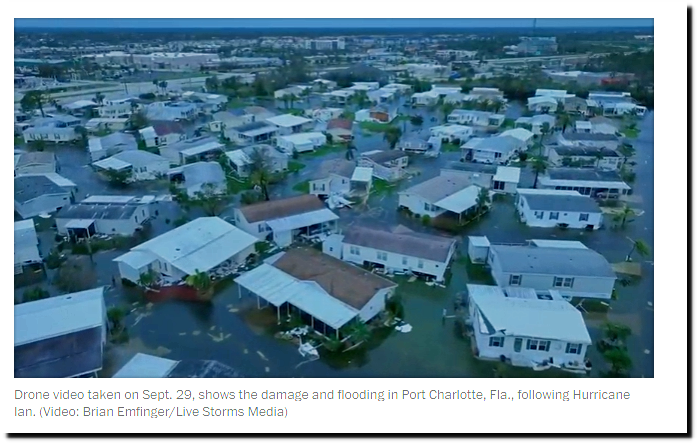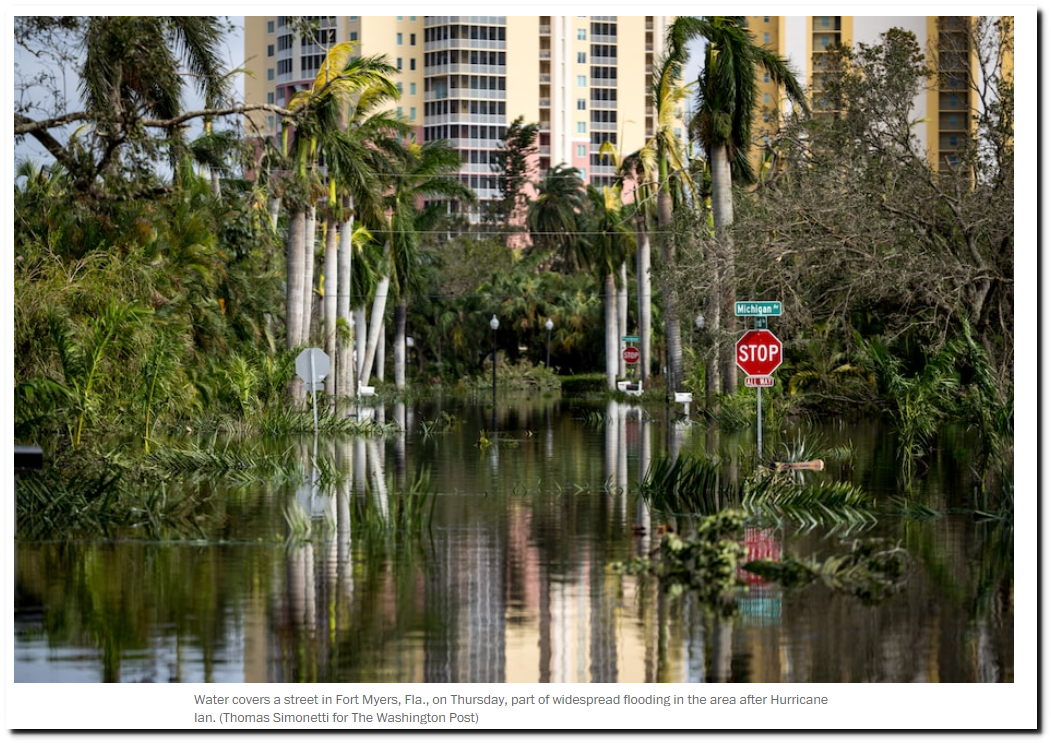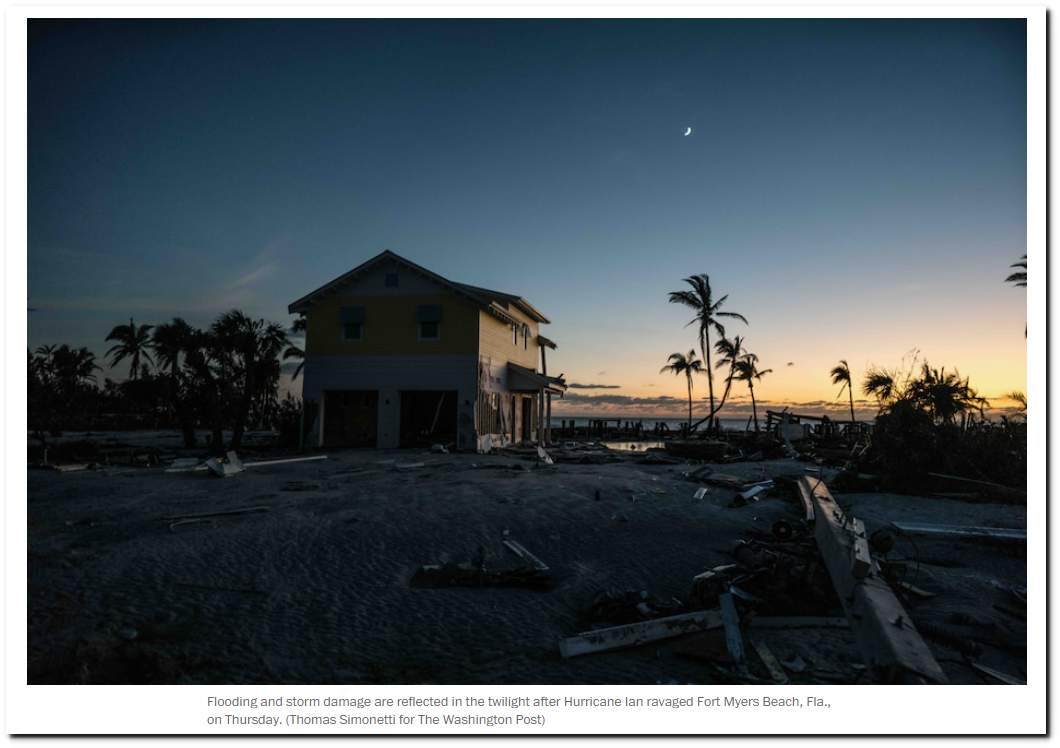 See Hurricane Ian's damage across Florida in photos, videos and maps – The Washington Post
Hurricane Andrew 1992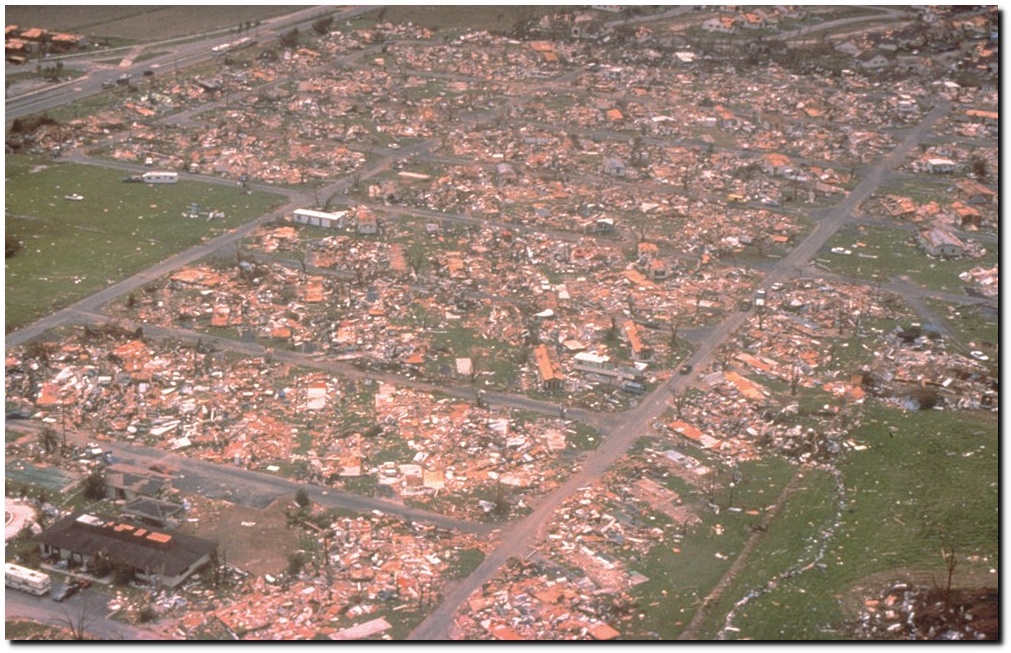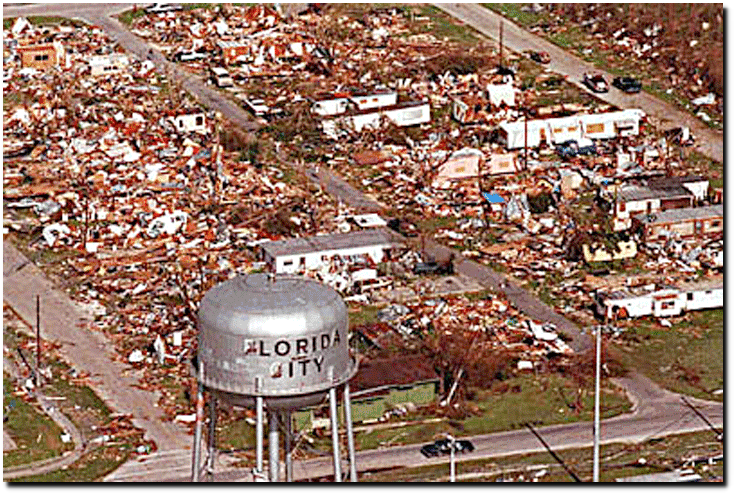 Global accumulated cyclone energy is running at historical lows.