Hollywood spent decades hating the Cheney family, but now Liz Cheney is their latest prop.  They say she is more popular than President Trump.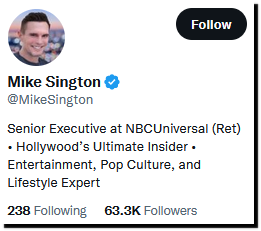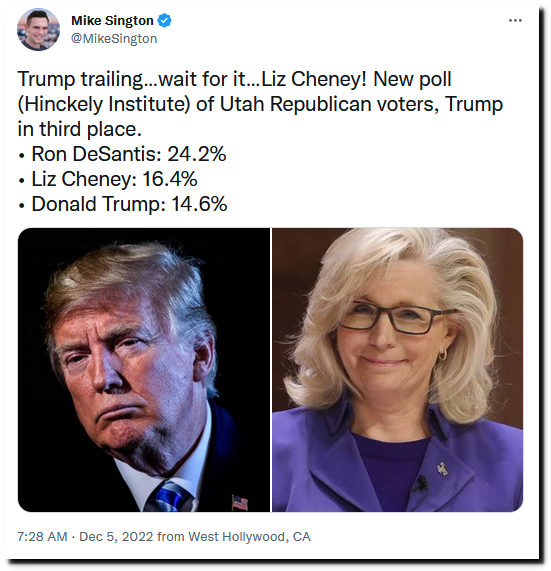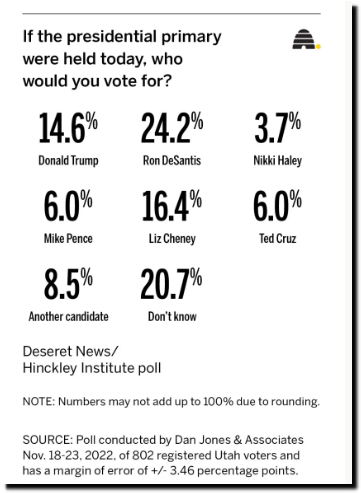 Poll: Utah voters might be ready to move on from Donald Trump – Deseret News
Meanwhile, back in the real world, President Trump's support continues to increase and Liz Cheney lost the Wyoming Republican primary by more than two to one – despite the mainstream media's appeal for Democrats to vote for her.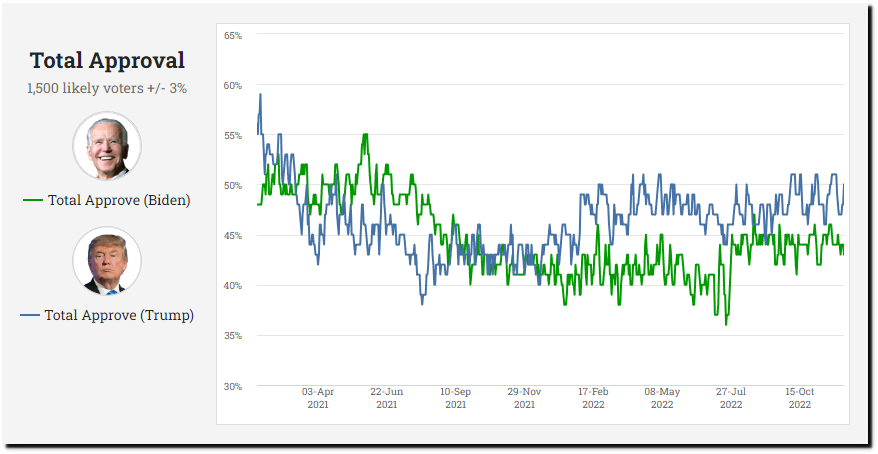 Daily Presidential Tracking Poll – Rasmussen Reports®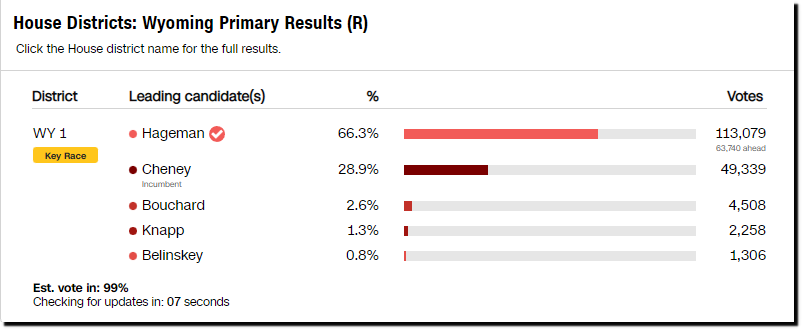 Wyoming Democratic & Republican Primary Election Results and Maps 2022 | CNN Politics