Mississippi used to get a a lot of tornadoes which killed more than 20 people, but they rarely happen any more. During the spring of 1920, Mississippi had four of them during a five week period.
The United State's Worst Tornadoes
On April 20, 1920, Mississippi death counts from three separate tornadoes was 44, 27 and 36.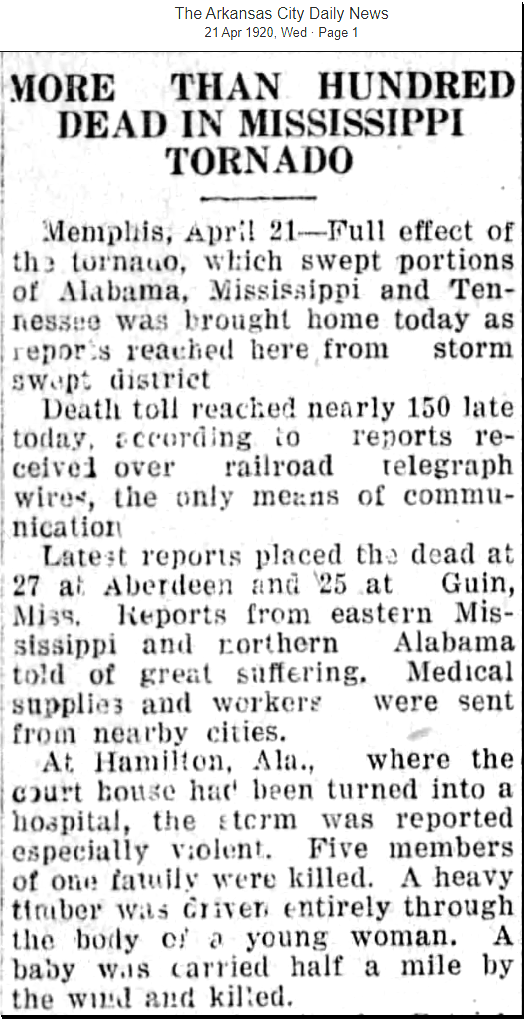 21 Apr 1920, 1 – The Arkansas City Daily News at Newspapers.com