Two of the youngest Democrat senators – John Fetterman (53) and Ben Ray Lujan (50) – suffered strokes last year. Both were vaccine advocates. What are the odds of that happening randomly?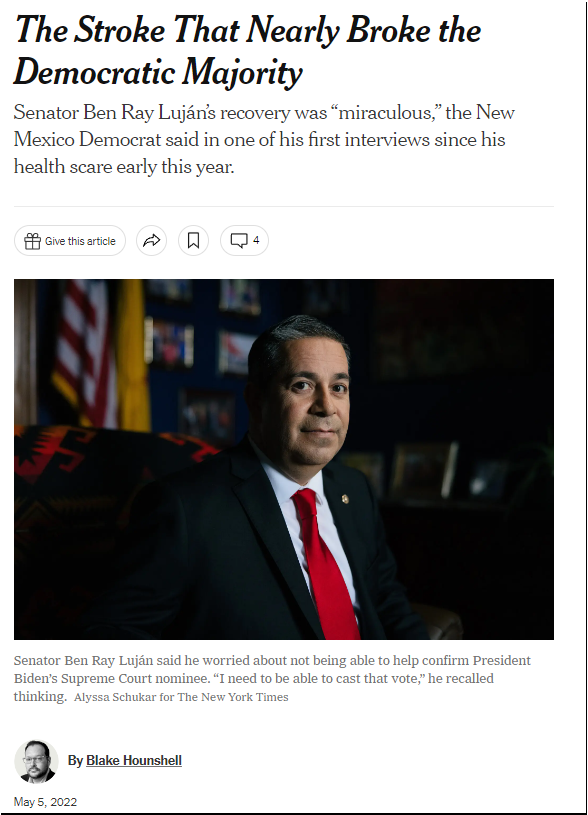 Senator Ben Ray Luján's Stroke, and His Recovery for a Supreme Court Vote – The New York Times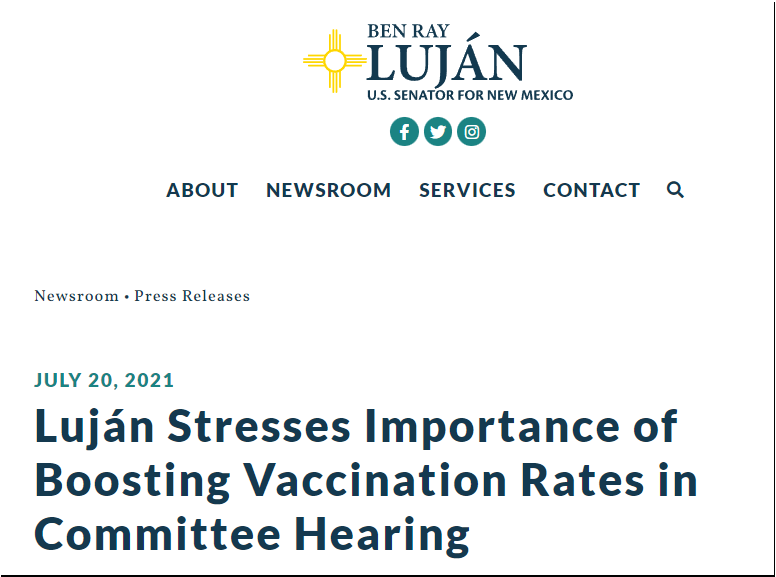 Luján Stresses Importance of Boosting Vaccination Rates in Committee Hearing – Senator Ben Ray Luján
Chris van Hollen (64) of Maryland also had a stroke.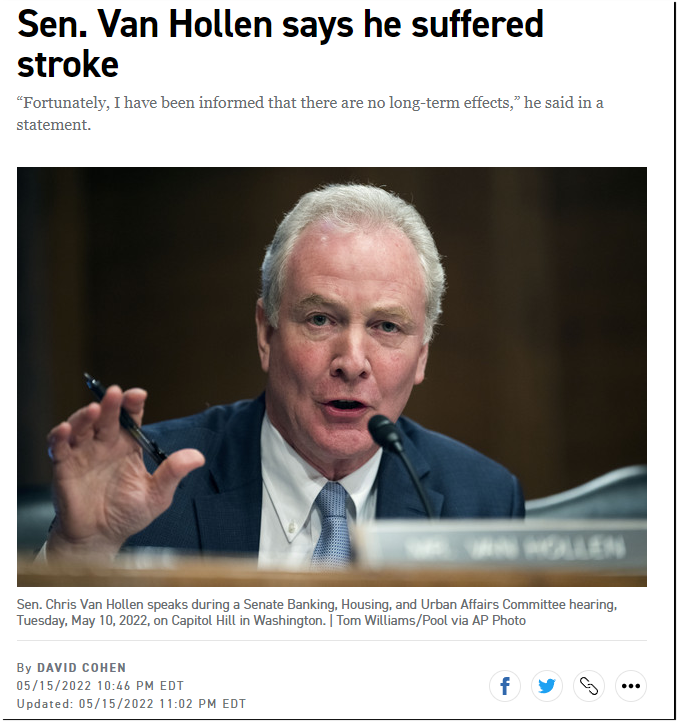 Sen. Van Hollen says he suffered stroke – POLITICO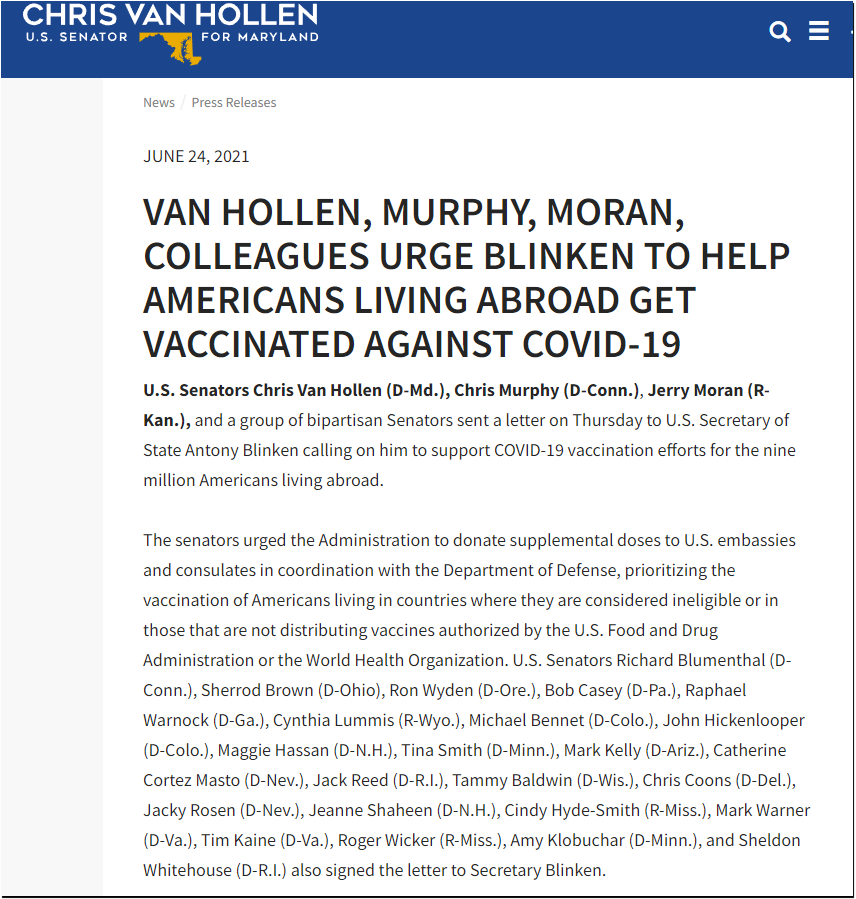 Van Hollen, Murphy, Moran, Colleagues Urge Blinken to Help Americans Living Abroad Get Vaccinated Against COVID-19 | U.S. Senator Chris Van Hollen of Maryland
The odds of all three of them suffering a stroke the same year are more than 20,000: 1