In 2004, the University of Colorado showed 35 mm sea level rise from 1993 to 2003.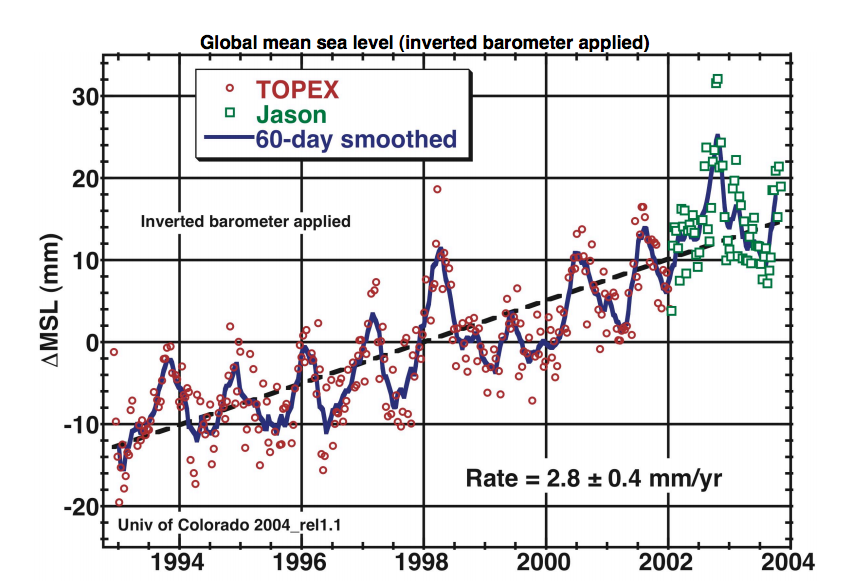 They now show 45 mm sea level rise during that same period, using the same data set.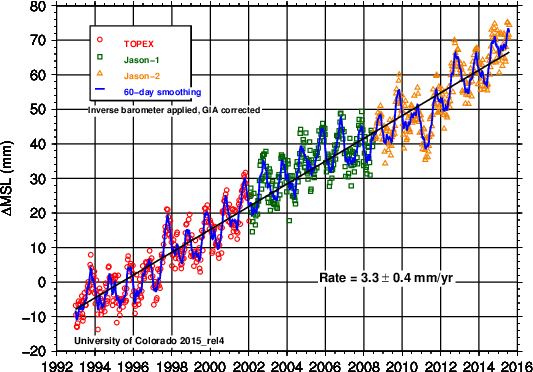 The overlay showed how the University of Colorado has altered the data since 2004, to suit their funding needs.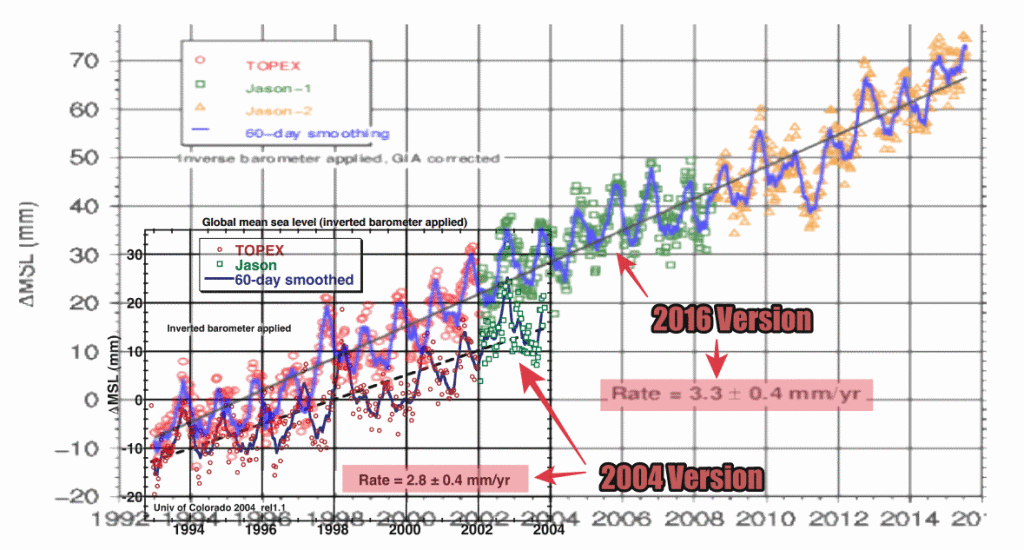 They are not alone in this effort. The overlay below shows how NASA has similarly altered their tide gauge data, to hide the fact that sea level rise slowed dramatically after 1950.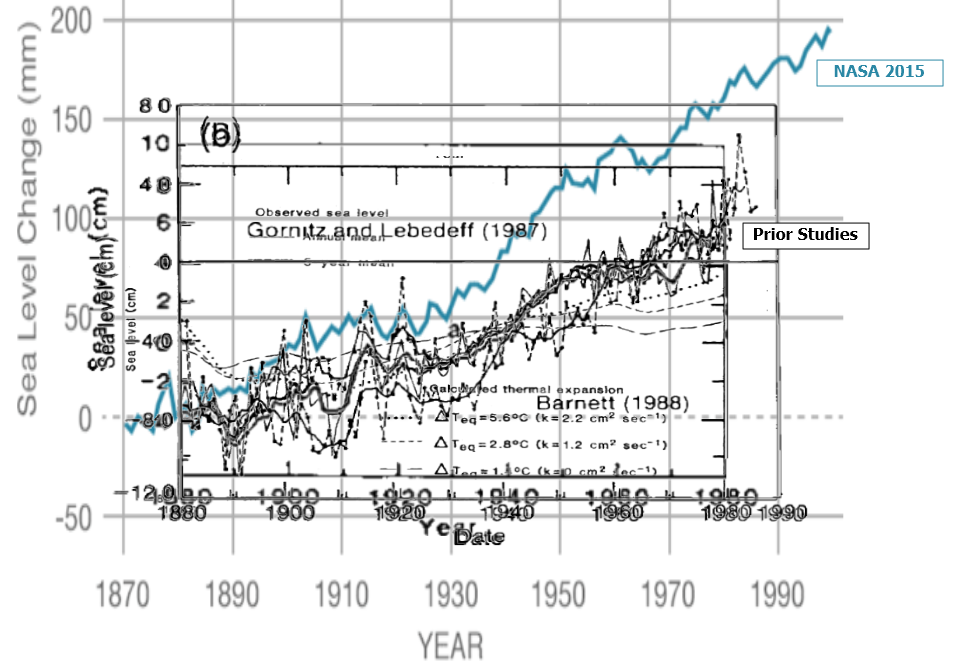 NASA Sea Level Fraud | Real Science
In 1982, NASA showed 1 mm/year.  Now they claim 3.3 mm/year. They have more than tripled sea level rise by simply altering the data.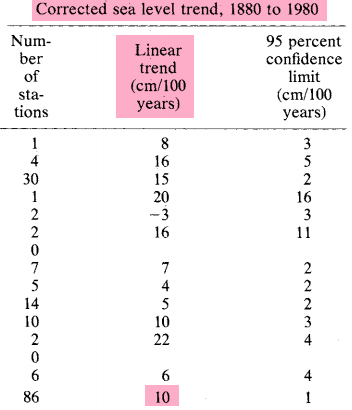 pubs.giss.nasa.gov/docs/1982/1982_Gornitz_etal_1.pdf
Eighty-six percent of tide gauges are below 3.2 mm/year.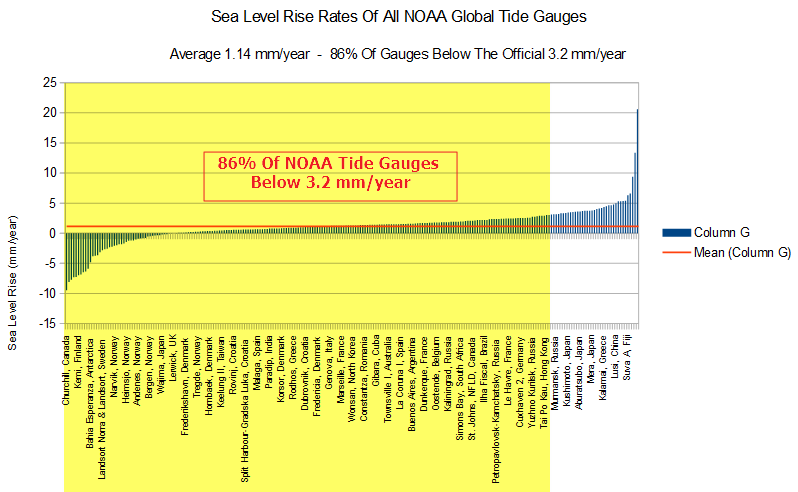 tidesandcurrents.noaa.gov/sltrends/MSL_global_trendtable.html
NOAA says that sea level rise is only 1.7-1.8 mm per year – just over half of what CU/NASA claim.
the absolute global sea level rise is believed to be 1.7-1.8 millimeters/year.
Anyone who accepts this obvious fraud as science, is clearly not a scientist – or a serious human being for that matter.